Does enabling people to feel their best set your soul ablaze? Are you looking to increase your income in the beauty industry? Has the thought of selling hair crossed your mind? Where do you begin?
How to make money selling hair: Selling hair can be a lucrative side business that can add substantial revenue to your salon empire. Follow these simple steps to building a bountiful hair selling business:
Research products
Properly vet and secure trustworthy suppliers
Set your vending preference(s)
Define your brand
Establish marketing practices to promote your business
Sell accessory supplies in addition to hair bundles
Get to work!
 If you are thinking of weaving a bit of extra income into your pocket by selling hair, then this article has been written with you in mind. Grab your favorite latte, settle in, and get ready to learn how to jump into the hair selling industry!
What Types of Hair Extensions are on the Market?
If you, or your clients, are looking for longer, fuller hair without the wait, then extensions are the way to go! Did you realize there are SIXTEEN (and counting) different types of hair extensions (I didn't)!
Hair extensions are classified by their material, construction, and their method of attachment. A few different types of hair extensions you will see on the market are:
Material:

Real human
Synthetic
Natural collagen

Construction:

Strand by strand
Wefted panels
Hand-tied
Injection method

Method of attachment:

Clip, tape, sew, or glue-in
Cold-fusion
Halo extensions
Micro ring loop extensions
Now that you know a little bit about what is available on the hair market let's move on to the real reason you're here!
How to Make Money Selling Hair
The average retail price for hair is between $150 and $300. If you only make one sale per day, you could very well gross anywhere from $54,000 to $110,000 in a year!
You can potentially double your income as a hairstylist because you will be able to charge for services such as braids, bleaching, tailored color combinations, installation, and styling. Follow these simple steps to be on your way to success in the hair-selling business:
1. Do Your Homework!
It's time to hit the books and increase your brain food. To better serve your customers, you will need to learn about weaving, and the various types of hair available, as well as the differences between synthetic, human, and natural collagen hair weaves.
You will also need to advise customers on which hair is best suited for various types of extensions, wigs, or braids. To learn everything you can about the products you intend to sell, read cosmetology and hair-care books, consult with licensed hairstylists specializing in hair extension services, and browse the internet for hair-care forums.
2.  Find Vendors you can Trust
Far too many people and businesses call themselves hair factories. Sadly, suppliers may or may not be factories, and factories may or may not directly supply hair. Also, you need to keep in mind that most online hair suppliers buy their hair from Chinese factories and then resell it at an increased wholesale price. You want to choose a hair supplier who has a strong relationship with a reputable hair factory.
Try not to make a final decision after only visiting only a few hair suppliers. A minimum of ten hair suppliers should be investigated and contacted before making a final decision. When asking for or purchasing samples, a twenty-inch length is ideal for testing hair extension quality, including smell, texture, and longevity.
Once you've secured trustworthy hair vendors, we recommend utilizing wholesale accounts for purchasing to save money in the long run.
3. Where are you Selling This Hair?
Will you be selling this hair in your salon, or have you decided to only sell online? Regardless of the method you choose, you will still need to store your hair.
Your hair storage space will need to be free of dirt, dust, and pets (Sorry, Fluffy. You can't play in the hair!). A warehouse or commercial storage facility is always a valid option. Still, you can also store items in a spare garage or closet using inexpensive, airtight storage containers. Human hair can be hung up or flattened and stacked. You will not damage the hair as long as it is not bent, crimped, or twisted.
Want to know more about start up costs for a hair extension business?
4. It's Branding Time, Baby!
It's time to brand (and I don't mean hot irons on flesh)! Develop your new hair brand with your clientele in mind. You can easily go with your salon name, a life experience, or why you've decided to branch out into the hair selling industry.
You want to be sure that your new brand of hair is one that your clients will readily recognize, from your website to logo to packaging.
5. Promote and Market Your Hair
If you have decided to sell your hair from within your salon, make a name for yourself in your community by organizing or sponsoring a local hair, fashion show, or another related event. You can also donate hair or supplies to assist in creating custom wigs for people who have lost their hair due to an injury or illness like cancer. This will give you a personal sense of accomplishment and could even lead to media coverage.
If you sell human hair products online, create and maintain active social media accounts, start a blog with hair-styling tips, or place ads on forums and websites frequented by your target customers.
6. It's Not All Hair and Braids!
Selling accessory items that are needed to place the hair will increase your profit margin. You can offer bonding glue, weaving needles, hair tape, bond remover, and so much more.
Check with your vendors about weaving and extension accessories that you will add to your shop.
7. Get to Work!
Online shopping has definitely changed the face of business, for both good and bad. Unfortunately, this has enabled a slew of shady individuals to sell "hair" (using that term loosely here) bundles online that are simply a waste of money.
Your customers must feel confident that they aren't squandering their hard-earned money on a subpar product. Allowing your clientele to see your products in person will put their minds at ease.
The Final Cut
Selling hair can be a great way to increase profits for you and your salon. We hope that these seven simple steps can help you take the leap into selling hair!
Related Questions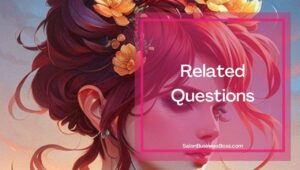 1. How much do I mark-up hair?
A standard mark-up of 66% (or a gross profit margin of 40% or higher) should be sufficient to warrant profit in hair and hair extension accessory sales.
2. How do I negotiate with hair vendors?
Start by letting your vendor know that you would like to purchase a high quantity of hair and get their first price. Once they have given you a price, ask what the cost would be for a lower amount of product. Inform them of the exact amount of pieces you will need and tell them that a competitor has offered you a lower price. Ask if they can meet or exceed that price or offer a reasonable price for the product.
Looking to start your own Salon? Get the documents you need to get organized and funded here.
Please note: This blog post is for educational purposes only and does not constitute legal advice. Please consult a legal expert to address your specific needs.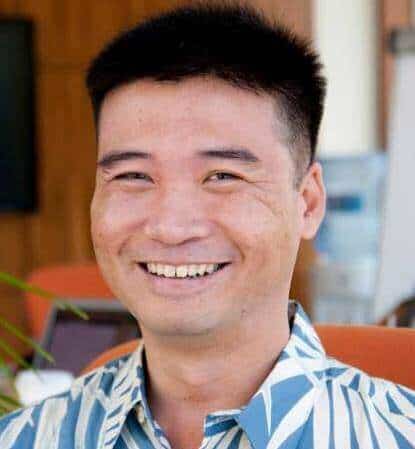 About the author. Entrepreneur and Salon Business Fan.
Hi! I am Shawn and I am a happy individual who happens to be an entrepreneur. I have owned several types of businesses in my life from a coffee shop to an import and export business to an online review business plus a few more and now I create online salon business resources for those interested in starting new ventures. It's demanding work but I love it. I do it for those passionate about their business and their goals. That's why when I meet a salon business owner, I see myself. I know how hard the struggle is to retain clients, find good employees and keep the business growing all while trying to stay competitive.
That's why I created Salon Business Boss: I want to help salon business owners like you build a thriving business that brings you endless joy and supports your ideal lifestyle.