When you take cosmetology courses you may fall in love with hairdressing. One of the most lucrative businesses you can open under the hairdressing niche, is wig making. Being creative, understanding materials, and learning the design concept of wigs will be a huge part in understanding how to become a wig maker. You can create beards, wigs, and toupees once you understand the wig making process.
There are currently no formal degrees to become a wig maker. However, cosmetology, theater, and design classes may help you become a successful wig maker. There are a few steps to take to start wig making.
Understand what type of wigs you want to make.
Attend hairdressing training courses or cosmetology school.
Attend wig making courses.
Narrow down your niche and become specialized.
Understand licensing requirements.
Following these steps will get you on the right career path. Some business owners take an alternative path that still leads to successful wig making.
Believe it or not, there are a few different niches when it comes to wig making. Once you start looking into this career you will see multiple ways various industries use wigs. You can choose which industry best suits your interest. You will find that becoming a wig maker is not limiting.
What Type of Wig You Can Make
Many wig makers choose between theatrical wig making and cosmetic wig making. When you sit down and look at what you want your business to be known for and what area you want to work in, you will find out more steps you need to take before opening your business.
Sometimes a company will require you to get more than one certificate on top of vocational training, or they want something from a trade school. This type of education proves you know wig-making basics and have some experience making wigs. If you're planning on opening your business, it can be great for clients and customers to see where you got training done.
Theatrical wig making means you create something that can be used in plays or movie sets. These wigs will go to actors and actresses who are performing. The wigs will have to be incredibly high quality for the best performance. Once you understand making wigs, this can be a great career choice.
Cosmetic wig making means you create wigs for other salons, hair loss treatment centers, or other distributors. This can be a way to support cancer patients, young children who have lost their hair, or high-end salons who want to offer their clients a lot of options.
Hairdressing Training Courses
Most wig makers start out with some type of background in hair or as a hairdresser. If you are new to the world of hair, it may be best if you start with hairdressing. Once you understand how natural hair works, cuts that look good on certain face types, and how to take care of it, you can move on to wigs.
After a hairdressing course with a solid education foundation, you can move on wig making courses. Remember that cosmetology courses are not needed for wig-making certificates, but they do help a lot. Hairdressing allows you to understand the business better.
Wig Making Courses
Once you are done with hairdressing, it is time to look at local colleges for wig-making courses. If there is a college with a local theater or drama class, they may have wig-making courses, or wig styling. Both can be beneficial for your wig-making business.
A good course should have the following:
Creating hairpiece patterns
Selecting hair colors
Picking hair textures
Understanding how to layer wigs
Styling techniques
All of this can be crucial to learn. This information and knowledge will help you explain what makes your wigs unique to your clients. Maybe you want to be known for a certain style of wig or color; this type, of course, will help you understand what you want and then sell it to your customers later on.
Narrow Down Your Niche
When you talk about a niche in wig-making, it means the style you're known for. Often, it can be a great idea to perfect one style that you sell to multiple people. This can create a name, brand, image, and something every customer will recognize you by.
If you don't want to be known for one style, you can narrow it down to men, children, or women. Part of your job will be learning every detail about the style of wig or niche you choose. This may mean conducting your own research or taking more classes specifically related to your specialization.
Learn how you can start a medical wig business!
Licensing Requirements
Every state will have different requirements you need to work around. This means if you are running a business, you may need to register your business, pay a licensing fee, and more. Some states will consider wig makers cosmetologists, which means you will need the appropriate license to make and sell your wigs. These requirements vary drastically state by state, so the best way to figure out what you need is by going to your state licensing board.
What To Do After Training
Once you have your training down, specialization picked out, and wigs ready to sell, you need to focus on the business part. You will need to get all of your licensing in order beforehand and then create a business plan.
Understanding the niche you want to work in will help you understand your target customer. This data will help you create a stellar business plan that can help you open doors to your own store. It is time to plan your business and understand its costs to create a successful business.
This may seem like a simple step, but opening a business and legal entity can be time-consuming and complicated, depending on your state. It may be best to hire someone to create a business plan, help you get funding, and help navigate the licensing requirements.
Who Should Become a Wig Maker?
Anyone interested in hair and wigs would make a great candidate for a wig maker. However, it may be easier for you to become a professional business owner and wig maker if you have a background in cosmetology. This type of education allows you to understand the basics of hair and fall in love with certain hairstyles and trends.
Many young professionals fall in love with theater and choose to learn how to create eccentric wigs to sell. If you think you are interested in wig-making, it's time to take some classes and understand how to pursue this career. It isn't for everyone, but you can create a decent business and brand when you set the right goals.
Related Questions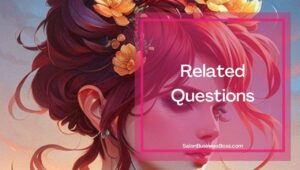 How long does it take to make one wig?
Depending on the style and hair material you are working with, it can take anywhere from 8-12 weeks to make a single wig by hand. You will need to consider this when pricing your first few wigs for sale.
What is a professional wig-maker called?
You may refer to yourself as a wig-maker because it is easy to pronounce, but in the 19th century, the word for wig-maker was perruquiers. This is hard to pronounce and much easier to use the term wig-maker for many.
How much does a custom wig cost?
Depending on the materials and amount of time you put into a custom-made wig, it can sell for around $1,250-$1,600. If a customer wants a special wig, you can offer to give them a quote before making it with a timeline attached.
What kind of wigs look the most natural?
If you want to be known for natural looking wigs, you will need to invest in human hair. This can be trickier to work with and will require tons of practice before you can sell them. The best way to get human hair is by asking for volunteers, or partnering with hair salons in your local area.
Final Thoughts
If you have a passion for hair, wig-making might be the next challenge you need in life to stay happy and create a successful career. There are so many ways to brand a wig-making business, and so many classes you can take to become successful. It can be a great business venture. You need to find a specialization that works for you and can be something you want to be known for. Once you start wig-making you'll never look back.
Looking to start your own Salon? Get the documents you need to get organized and funded here.
Please note: This blog post is for educational purposes only and does not constitute legal advice. Please consult a legal expert to address your specific needs.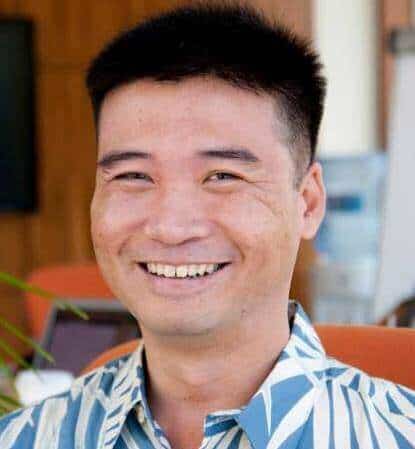 About the author. Entrepreneur and Salon Business Fan.
Hi! I am Shawn and I am a happy individual who happens to be an entrepreneur. I have owned several types of businesses in my life from a coffee shop to an import and export business to an online review business plus a few more and now I create online salon business resources for those interested in starting new ventures. It's demanding work but I love it. I do it for those passionate about their business and their goals. That's why when I meet a salon business owner, I see myself. I know how hard the struggle is to retain clients, find good employees and keep the business growing all while trying to stay competitive.
That's why I created Salon Business Boss: I want to help salon business owners like you build a thriving business that brings you endless joy and supports your ideal lifestyle.