A medical wig business can serve a large group of individuals that deserve quality care, including those working with alopecia, chemotherapy, or other illnesses leading to hair loss. This market is waiting for expansion, and starting a business is easier than you may think.
To start a medical wig business, you need to:
Research the industry
Construct a business plan
Secure the necessary documents and materials
Hire a qualified team
Put your business plan into action
Read on to explore the depths of these actions and understand how they apply to start a medical wig business.
Researching the Medical Wig Business Industry
Before you can even begin to plan how you will run your medical wig business you need to understand what the industry looks like. This is a market that has slow-yet-strong growth, and it is projected to grow at a rate of 4 percent annually.
The barriers to starting a medical wig business are low and typical of any business, but competition can be stiff.
Demographics
The demographic for a medical wig business is pretty standard, regardless of where you want to start your business.
Your future customers are those dealing with hair loss related to illness, usually cancer or alopecia. In most cases your customers are women, but men have a slight presence here.
This market can cover almost any age group.
Niche
There is no niche that is unique to medical wig businesses, but this creates plenty of room for you to carve out your own space. You can look into the market for different areas, like wigs of different materials and different styles.
Niche research for medical wig businesses should be focused more on marketing and branding strategies.
Competitors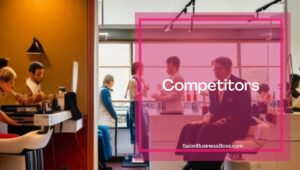 Competition is a major hurdle with medical wig businesses. This is because competition across the globe can still have weight. You are not only looking at the city or state, but also countries like China, India, France, and Italy.
Some major businesses to look into include:
Babe Hair Extensions
Hotheads Hair Extensions
Great Lengths Hair Extensions
Indique Hair Extensions
Constructing a Medical Wig Business Plan
Creating a business plan for your medical wig business is essential to laying down its foundation and securing proper funding. This builds on top of the research you did look into the medical wig industry, and it involves key aspects like:
Choosing a name
Deciding on a legal entity
Explaining how you will fund your business
Laying out pricing/revenue
Choosing a Name
As with any business, choosing a name that is catchy and easy to remember can make or break your business. While there are plenty of other details that play into success, the name you choose is often the first interaction someone will have with your medical wig business.
Try to create a name that distinguishes you from any major or local competition. Your name should be able to shape public perception about you, and you might want to tag in something to make your exact business (selling medical wigs) apparent.
Legal Entity
There are many legal entities you can choose for your business, including:
Limited Liability Company (LLC)
Subchapter S corporation (S Corp)
A c corporation (C Corp)
In most cases, an LLC is the best place to start. This separates business liability from personal liability, and if anything goes wrong then only the money invested in the business is at risk.
An LLC can convert to a C or S corp as your business grows if needed.
Funding
There are many ways to fund your business venture, including:
Personal savings
Investors
Applying for a loan
Applying for business grants
In most of these cases, you need to produce a thorough business plan showing research and intention before you will be considered for funds. Starting with your savings does not require such a process, but you lay your funds out at a greater risk.
Because of the nature of a medical wig business, there may be more business grants available to you. These funds do not require repayment, but hiring a professional grant proposal writer would be an additional cost.
Pricing
Deciding on your pricing is another key element of writing a business plan. This helps you determine your growth market, and it shows investors how you intend to make the funds to pay them back or achieve success.
Pricing for a medical wig business depends on a few factors, including:
The scale of the business
The services/products offered (even those beyond medical wigs)
The location of the business
Insurance compatibility/coverage
Pricing should be substantial to cover the projected budget without making competitors appear more attractive.
What You Need to Start a Medical Wig Business
What you need to start a medical wig business depends on the scale of your business, but even the smallest business needs:
The proper insurance
Licensing and other legal documents
The ability to budget purchases and recurring expenses
Insurance
Find a business insurance agent in your area to set you up with an insurance policy that at least covers the basics required for you to get started. Without this, you can be sued for issues related to your business, especially when dipping into the medical industry.
Insurance brokers are skilled at helping you find a plan that works for you, along with other complementary services like:
Group life insurance
Payment protection insurance
Worker's compensation
Liability insurance
Health insurance plans
Not only do these contribute to your benefit, but they can make your business more attractive to qualified employees.\
Licensing and Other Legal Documents
The licensing and legal documents required to start a medical wig business differ depending on your location, but the general list includes:
A business license
Certificate of Incorporation
The operating agreement for an LLC
Your taxpayer ID or tax identification number
A professional business plan
An employee handbook and employment agreements
Insurance policies
Online privacy policy documents (for online payment portals)
Any company bylaws
Franchise or trademark licensing
While the medical wig industry is not big on trademarking designs, you may need to pursue protection for intellectual property relating to custom designs or branding and marketing ideas.
Budgeting Purchases and Expenses
You can start a medical wig business on a smaller scale out of your home working with an external supplier and move up to an office space with more wigs and accessories on hand, but you should be looking at expenses for:
Office space and utilities
Materials (wigs and accessories)
Displays
Office supplies
These expenses grow with your medical wig business.
What a Qualified Team for a Medical Wig Business Looks Like
A medical wig business cannot run without a team of qualified and passionate individuals. You should look for employees to fill positions such as:
Chief Executive Officer
Administrative and Human Resources Manager
Sales and Marketing Manager
Cosmetologist
Accountant
Client Services Executive
An easy way to save costs is by looking to trained freelancers for applicable positions. Because they are not working with a firm you benefit from lower costs that do not feed directly into upkeep.
Putting Your Business Plan into Action
After you travel down every potential route for your business, secure funding, and gather everything needed to get started you need to put that business plan to work.
This step relies heavily on activities like marketing, customer service, and rewarding customer loyalty. Once you have laid the groundwork for your business it takes just as much effort to keep the ball rolling.
Marketing
Marketing is easier now than ever before, but it is also easier to run into competition. This is why you need to create interesting marketing plans that catch the appropriate attention.
Looking to social media is a great way to grow your business through social media marketing. There are typically lower fees associated, and platforms like TikTok or Instagram lend toward organic growth.
Looking into traditional marketing methods like newspaper ads or simply leaving brochures at a local treatment center is effective, and they help you round out your marketing plan.
Customer Service
Customer service is essential with any business, but because the medical wig industry deals with more sensitivity it is a cornerstone. You need a team that is trained to provide the utmost care in any situation, and they should be able to handle a field of emotions.
Customers love to feel seen, and purchasing CRM software can help you receive feedback and respond as needed. This also allows you to provide more service by offering new products and services and keeping track of customer activity and any notes related to their situation.
Customer Loyalty
Rewarding customers for making repeat purchases or sharing your business is an easy way to boost morale and encourage referrals. Look into ways you can incentivize repeat business and word-of-mouth marketing.
Mastering customer service and customer loyalty will lead to the start of a strong medical wig business, and continuing these practices will give you years of success.
Related Questions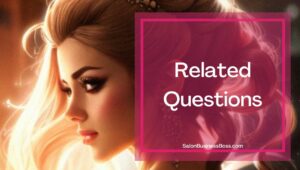 Will a medical wig business need to deal with insurance companies?
A medical wig business is not required to deal with insurance companies, but many health insurance options will cover the cost or part of the cost of a wig for their customers. Cooperating with these companies helps you serve customers better and improves your reach.
How much do you need to start a medical wig business?
A medical wig business can be started with just $5,000, but you should anticipate spending much more than that to get a good start. Leaning towards $10,000 is more realistic.
How much do most wigs sell for?
You can sell a wig for anywhere from $50 to $3,000, but the price should vary depending on the quality of the wig. Most medical wig businesses focus on quality synthetic wigs that sell for about $300.
​
Looking to start your own Salon? Get the documents you need to get organized and funded here.
Please note: This blog post is for educational purposes only and does not constitute legal advice. Please consult a legal expert to address your specific needs.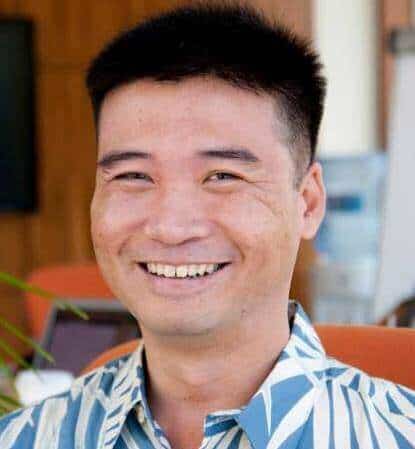 About the author. Entrepreneur and Salon Business Fan.
Hi! I am Shawn and I am a happy individual who happens to be an entrepreneur. I have owned several types of businesses in my life from a coffee shop to an import and export business to an online review business plus a few more and now I create online salon business resources for those interested in starting new ventures. It's demanding work but I love it. I do it for those passionate about their business and their goals. That's why when I meet a salon business owner, I see myself. I know how hard the struggle is to retain clients, find good employees and keep the business growing all while trying to stay competitive.
That's why I created Salon Business Boss: I want to help salon business owners like you build a thriving business that brings you endless joy and supports your ideal lifestyle.