Hair stylists are a vital part of keeping up our personal style and making sure we are always presentable—making them a vital part of not only our economy, but our daily lives. So how do hair stylists choose their prices for their services, and what are the typical services provided?
Average Cost and Services of a Hair Stylist
Haircut: $20 to several hundred
Haircut and Color: $70 to several hundred
Perms and Relaxers: $75 to several hundred
Blowouts: $30 and up
Formal Hairstyles: $65 or more; deals for large groups of clients typically provided
Hair Extensions: temporary extensions for over $100; luxury installation $1,000 and up
Add-On Services: depending on the service, usually $30 and up
 Why is there such a range in prices for hair stylists, and what factors into those prices? What are the typical services provided by a hair stylist? How do they charge for their services? Read on to find out more.
What factors into the cost of a hair stylist's services?
There are several factors that may change the prices of a hair stylist's services drastically. In many cases, experience is one of the main factors. The more experienced a stylist is, the more they can confidently charge for their services.
Location is also very important. In larger cities, they can charge more—you won't find the same prices in rural Iowa as you would in downtown Manhattan. According to You Probably Need a Haircut, the average price for a haircut in independent salons for cities in their survey was $53, with men's cuts at $40 and women's at $66. Their research showed that Omaha, Nebraska has the lowest average cost, while New York City, New York has the highest.
The local economy can also factor into your hair stylist's prices—if the socioeconomic status of your community is lower, the prices will have to be lower to compensate. Along with that, demand is also important—if your community, no matter the size, has too many salons, your hair stylist may have lower costs to compensate.
In some cases, hair stylists may charge based on a client's hair type, condition, and length. If the hair is hard to work with, it will take longer, and therefore slow your stylist down—which means less income during the day. They will typically charge more if that's the case.
Stylists can also charge for additional materials. If they're completing an updo that requires bobby pins or other ways to keep the updo in place, they can charge for the use of those items, too.
If the stylist travels to a location, that is also another cost that may be included in the charge for a service.
Want to learn more about salon owner earnings?
How do hair stylists charge for their work?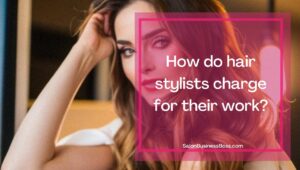 There are two ways a hair stylist can charge for their work—either per hour or by style. While per hour charging is more viable and common for larger projects, like bridal parties, per hairstyle rate is usually what clients will face when they enter a hair salon.
1. Haircut
Your most basic service, most salons and stylists will keep this service at a flat price, unless you're looking at a style that is extremely difficult. These services also include a blow dry or a blow dry with a curling or flat iron, along with shampoo and a scalp massage.
Haircuts can range from as little as $20 to over several hundred, depending on the stylist and the salon. Shorter hair styles like men's cuts are usually much cheaper than longer haircuts. Children's cuts are usually on the low end of the spectrum, around $25. If you're looking for a special cut, most stylists will charge more, landing closer to the $65 and up range.
2. Haircut and Color
While another basic service in a hair salon, this cost is one that will vary extremely between stylists. Most will go with a flat rate for the haircut, and the cost of coloring services varies based on what exactly the stylist must do.
In most cases, salons will provide a basic tint at the lowest cost. Full or partial highlights can cost up to double the basic tint cost, or even more. Color retouching is cheaper than your all over color. A balayage or foilayage, which is a style that paints on highlights for a softer, more natural look, can exceed $150 in most salons. Adding on bleach for a double process color doubles the cost of the coloring service.
Coloring services will cost about $50 on top of the haircut price and can exceed several hundred depending on the salon.
3. Perms and Relaxers
Still popular among clients, a permanent or relaxers are services you will see in hair salons. While there are different types of perms, like alkaline, acid, exothermic, and dual-action, all fall into the category—and cost—of a standard perm.
On the other hand, relaxers exist to straighten hair, much like a perm curls it. Keratin smoothing services, Japanese straightening, and chemical waving are also permanent options for clients. Chemical hair straightening tends to be the cheapest, while keratin and Japanese hair straightening are on the higher end.
Perms or relaxers can cost starting at $75 and exceeding several hundred. Special services like the Japanese straightening can cost $300 or more.
4. Blowouts
Most blowouts are fairly inexpensive, but there are services that change the cost of the treatment, like a Brazilian blowout. A hair stylist can be expected to do this style on longer hair. It is a hair smoothing treatment that allows for straighter hair, although many clients go wavier with the style. This is another style that usually has a fixed rate, but some stylists may adjust based on hair length and texture. Blowouts start at $30 typically and go up from there.
5. Formal Hairstyles
Hair stylists don't just cut hair, they also style hair—it's all in the name. When it comes to updos, buns, and all other sorts of special event styles, it depends on the stylist on how they charge you for it. Some will charge a flat rate, while others will charge depending on the texture of your hair, the length of your hair, or the style you pick and its difficulty.
This category also includes bridal hair, which can be much more complicated than the typical formal hairstyle. In this case—and sometimes in the case of other formal events—a hair stylist may be doing the styles for a larger group, like an entire wedding party. Some stylists will provide a discount for this service if there are several clients at once.
In most cases, formal hairstyles start around $65 and go up depending on the style and the event. Deals can be provided based on how many clients there are.
6. Hair Extensions
This service is provided to those who want their hair to seem longer and thicker, and if done incorrectly can damage existing hair. This is another service that varies based on the choices of the client; it usually changes based on the type of material and the number of extensions. In some cases, the client can provide the extensions themselves, which means the cost will be much lower than if the client purchases the extensions in house.
This is another service that varies extremely depending on the stylist, the type of hair, and the needs of the client. Temporary extensions can cost around $100 and up, while precision installation can cost over $1,000.
7. Add-On Services
Stylists can also add on services to already existing services, like flat ironing and curling, strengthening treatments, deep conditioning, color lock treatments, etc. These vary extremely between salons, but usually cost about $30 and up for an add-on service.
Stylists: How to Decide on Pricing
If you are a hair stylist and trying to determine what pricing suits your services best, the best thing you can do is research your local community. While these prices serve as a guide, knowing what the other salons in your area are doing and charging can not only give you a handle on what people in your community can expect to pay, but what styles they're looking for. You can cater your salon to what they want—and find out what they might want in something new.
Clients: Choosing a Hair Stylist
When you're looking for a hair stylist, price shouldn't be your only concern. You are looking for a highly skilled stylist who can handle your chosen style and the texture of your hair—don't be afraid to pay more for higher quality. In most cases, consider tipping your hair stylist as well—while 20 percent is always appropriate, any sort of tip is welcome. Show your appreciation for their skill by providing the encouragement they deserve. They are, after all, putting your best style forward.
Related Questions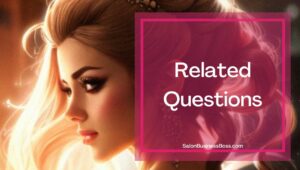 How much money can a salon owner make in a year?
A salon owner can make about $75,000 annually. A salon can be expected to make an annual revenue of about $245,000. When you take out expenses, that hair salon will make a total profit of about $19,000 per year.
Do hair stylists have to claim tips on their taxes?
Yes, hair stylists must claim their tips on their taxes. The Internal Revenue Service requires all tips to be claimed, or they could be audited. As this is a recurring issue for the government agency, they are working to close the loophole in the system.
What education do you need to start your own salon?
Hair stylists, if renting a booth or working in a salon, are required to have their cosmetology license. If you are starting a salon with no intention of doing hair yourself and instead, hiring or renting booths, you do not need that license—only your stylists do. Business experience is preferred, but not required, to start your own salon. Note that you will have to get other licenses like a vendor license if you intend to sell retail items, a business operation license, a federal employer identification number, a certificate of occupancy for your building, and salon insurance.
Looking to start your own Salon? Get the documents you need to get organized and funded here.
Please note: This blog post is for educational purposes only and does not constitute legal advice. Please consult a legal expert to address your specific needs.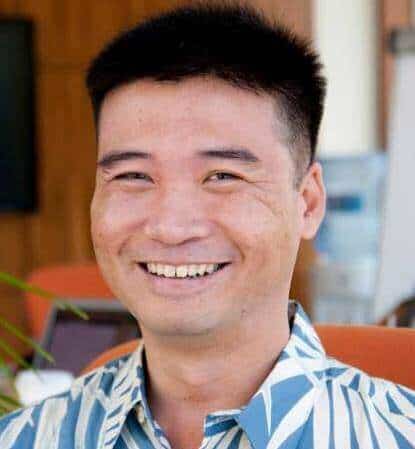 About the author. Entrepreneur and Salon Business Fan.
Hi! I am Shawn and I am a happy individual who happens to be an entrepreneur. I have owned several types of businesses in my life from a coffee shop to an import and export business to an online review business plus a few more and now I create online salon business resources for those interested in starting new ventures. It's demanding work but I love it. I do it for those passionate about their business and their goals. That's why when I meet a salon business owner, I see myself. I know how hard the struggle is to retain clients, find good employees and keep the business growing all while trying to stay competitive.
That's why I created Salon Business Boss: I want to help salon business owners like you build a thriving business that brings you endless joy and supports your ideal lifestyle.