In this day and age where more and more people are supporting small businesses, it is increasingly attractive to start your own. When considering your business choices and what you want in your career, starting your own hair salon can be prolific for you—if you understand the costs associated with starting that business.
How much can you earn owning a hair salon?
A salon owner can make an average salary of $75,000 per year. A salon can be expected to make an annual revenue of about $245,000—by taking out expenses such as marketing, supplies, your owner's salary, rent, and building upkeep, that hair salon will make a total profit of about $19,000 per year.
 But what goes into owning your own hair salon, and what expenses can you expect? What revenue streams can you use to increase your profit? Read on to find out more.
What funds go into running a salon?
Before you can calculate what your expected profit should be, there are a few ways to bring in money and there are several things you need to spend your revenue on to keep up your business.
1. Expense: Start Up Costs
If you haven't started your business yet, there will be some costs up front for doing so. This can also be an investment you will have to pay off down the line, so make sure you budget accordingly. For business and legal fees, you could be paying around $3,000 with a monthly cost for your accountant. Your physical space could average around $20,000 and does not include monthly rent. Your point-of-sale systems and scheduling software could average around $500, while your marketing costs are dependent on the choices you make, but average around $250 to $500 for a website initially. Startup costs averages around $62,000, but can vary based on your geographical location.
2. Expenses: Insurance
You are not required to pay for your booth renters' insurance, but you are responsible for making sure your physical building has insurance, along with you personally.
Your booth renters should have their own health and liability insurance. Make sure that information is clear to them before you sign any sort of booth rental agreement.
3. Expense: Building Upkeep and Rent
If you do not own your building—and many salon owners do not—you will be paying rent every month for your space. While this varies by geographical location, you can expect to pay between $10 and $25 per square feet for your space. Budget accordingly for this and for your security deposit.
You will also have to pay for your utilities, which can be electric and water, along with any other services your rent agreement includes. This can change depending on the size of your building, so plan accordingly for your water and electric bills.
While this goes along with your insurance cost, you should be maintaining your building and keeping it up to code for your renters. This can incur some cost if you intend on doing major renovations, but for the most part, it will be simple repairs and upkeep, along with keeping the place clean.
For most commercial cleaners, they will charge between $25 and $90 an hour for their services. The national average is $40 per hour if you would like to contract that out to another business.
4. Expense: Amenities
Providing extras to your booth renters and your customers may not be required, but it certainly goes a long way not just for your clients but for your renters. You can offer beverages, snacks, towels, shampoo and conditioner, in-salon treatments and more to both your clients and contractors. Most at least want free towels—but consider adding in more to retain both clients and contractors.
5. Expense: Cleaning Supplies
Cleaning has and will always be an integral part to the salon experience. You want your clients leaving your salon knowing that it is a safe environment, so you must follow the correct protocol when cleaning supplies, and your contractors should be doing the same. Make sure you follow the guidelines of cleaning equipment and then disinfecting it with the proper chemicals and waiting the proper time for the bacteria to die before using it again.
6. Expense: Marketing and Bookkeeping
For a salon, marketing is key to bring in new clientele. You will incur some costs when it comes to marketing, even if it just includes setting up and maintaining a website and social media pages.
Also consider looking into some sort of software program to help you and your booth renters manage their business. Using a software like Rosy, which helps you as a salon owner maintain your records while giving privacy to the income and clientele of your booth renters, or Square Appointments, which gives you the opportunity to use other Square products like their credit card reader or point-of-sale system, can help keep your books and your renters' books organized.
Note that in most cases, your contractors should also be marketing themselves. You are not necessarily responsible for paying for marketing for your individual hair stylists, just for your salon itself.
What is the best software for booth renters?
7. Revenue: Booth Rentals
Booth rental salons tend to be the most popular in the business, so if you own your salon, you are most likely renting out booths to your hair stylists. Because of this, there are a few things you must provide and agree to when renting out your booth.
First, you must have a legally binding contract with your booth renters. This is the section that outlines your booth rental fees and tax information. With a booth rental model, you do not have to pay your stylists' taxes—that is on them, since they are functioning as independent contractors.
Within this contract, you should be outlining exactly how much your renters are paying for the space in your salon. Most hair stylists are going to be paying between $150 and $200 per week for a booth—but if you're in a larger city, you could be charging up to a $1,000 per week. Some salons will lower the price if renters agree to a longer commitment. In the long run, it's what works best for you—and your renters.
8. Revenue: Retail Items & Additional Experiences
You can also gain revenue by selling any retail items in your store, like hair styling supplies, hair products, etc. The average margin on these items is 50 percent, so you can use these to supplement your income from your booth rentals.
You can also boost your revenue—but also your expenses—by adding additional experiences to your salon like hair extension treatments, nail care, and spa experiences. This does increase your expenses, though, so understand that before considering adding this revenue stream.
9. Revenue: Continuing Education
Another way to add to your revenue stream is by providing educational courses to both your renters and other stylists. Use your knowledge and share it while turning a profit—providing classes not only elevates your hair stylists, but garners your additional marketing and support for your business, which only brings in  more customers.
Is owning your own salon worth it?
The average salon can expect to make about $19,000 in profit a year, which is about an 8.2 percent profit margin. The expected revenue is about $245,000—meaning you'll be spending most of that in upkeep, marketing, and supplies. This number includes your salary as well—you can be making an average of $75,000. Make sure you pay yourself during your business venture—you need enough money to survive, too.
There are several ways that you can increase your profit margin while giving your clients a memorable experience. Provide several choices for your point-of-sale system, allowing your clients the ability to use credit cards easily. Using that software mentioned previously, you can integrate calendars and appointment services directly onto your social media and website—and send out reminders, which can decrease your no-show numbers.
While many hair stylists fear this, encourage your booth renters to raise their prices. Commitment to the best services can help promote that among your clients, along with offering amenities to offset the increase. Don't be afraid to spend money to give your clients the best experience—they are also your best marketing tool.
Expand your services and treatments. While an initial investment, providing therapies, massages, nail art, conditioning, coloring treatments, etc. can increase up your income on an annual basis. Using these services, you can also provide packages where you can charge more for multiple services. They will save time and money through this system, and you receive more per visit.
Create a loyalty program to keep your clients coming back. People love getting money off of products, and many times that can make your clients more loyal—providing you with consistent income. You can also sell gift certificates—not only does this improve your income, but it could bring in a new customer who can become a recurring customer.
Create a marketable and recognizable brand. It's the first thing any new and returning customers see, and you want to show all clientele what you stand for and what your style is. Gain respect through your marketing, not just clicks; get your name out there but make sure you are staying true to your mission as a hair salon owner.
In the long run, making your money owning a salon comes down to organization and experience in the business. If you know how to run your business, you will be able to manage the highs and lows of owning your salon. Many new salon owners comment about how the first several years may not turn a profit—knowing that when you go in can help make your decision on whether starting your own salon is best for you.
Related Questions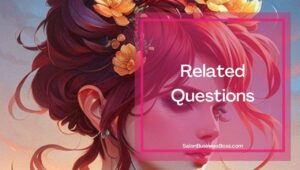 What states are best for hair stylists to make a higher income?
According to Zippia, Michigan, Arizona, Idaho, Pennsylvania, and Utah are the highest paying hair stylist states in the United States.
What education do you need to start your own hair salon?
If you are simply starting your own hair salon with no intention to cut and style hair yourself, you do not need to have any formal education, but it is encouraged. Having some business experience is preferred, as it will help you maintain your business to the best of your ability. If you intend on cutting and styling hair in your salon, you will need to go to cosmetology school and receive an appropriate licensure for your state.
Do hair stylists have to claim their tips on their taxes?
Yes, hair stylists must claim their tips. The IRS requires all tips to be claimed, or they may be audited—this is a recurring issue for the government agency, and they are working to close the loophole in the system, so make sure you are claiming your tips in your taxes.
​
Looking to start your own Salon? Get the documents you need to get organized and funded here.
Please note: This blog post is for educational purposes only and does not constitute legal advice. Please consult a legal expert to address your specific needs.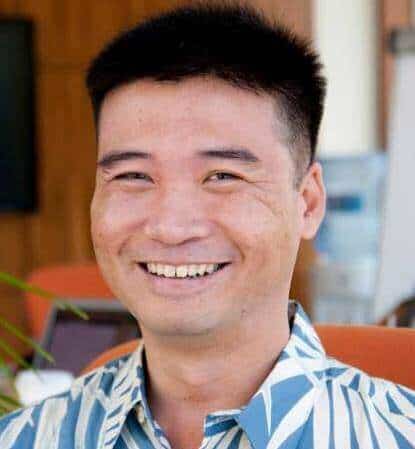 About the author. Entrepreneur and Salon Business Fan.
Hi! I am Shawn and I am a happy individual who happens to be an entrepreneur. I have owned several types of businesses in my life from a coffee shop to an import and export business to an online review business plus a few more and now I create online salon business resources for those interested in starting new ventures. It's demanding work but I love it. I do it for those passionate about their business and their goals. That's why when I meet a salon business owner, I see myself. I know how hard the struggle is to retain clients, find good employees and keep the business growing all while trying to stay competitive.
That's why I created Salon Business Boss: I want to help salon business owners like you build a thriving business that brings you endless joy and supports your ideal lifestyle.