Opening a beauty salon is a lot of work and very time-consuming. In this article, I will share some of the top tips that will help you successfully open your beauty shop with a little more ease. The tips listed are not all-inclusive, and may not affect everyone in every demographic.
Top Tips for opening a beauty salon:
Design a Business plan for your beauty salon.
To Incorporate or not for a beauty salon.
Business Insurance for a new beauty salon.
Costs for starting a new beauty salon.
Establish Vendors for products in a new beauty salon.
Location for opening a new beauty salon.
License needed for a new beauty salon.
Training and Hiring staff for a beauty salon.
Design a Website for a beauty salon.
Stay Positive
Opening Day of your new beauty salon.
Just to name a few.
Design a Business Plan
A business plan designed for a beauty salon is like most, you will need information that includes, who will be your suppliers, where and how will you advertise, where will your revenue come from, what are the costs associated with supplies, location, staff, utilities, equipment such as chairs and sinks.
You will also need a demographic showing that there is a need for a salon in your area, that you will be able to attract the clients you need to support the community and your staff.
To Incorporate or Not?
This is a great question and the answer is, yes you should incorporate at least with an LLC. By incorporating you protect yourself against lawsuits if there should ever be an accident or incident within your salon.
As a corporation the business will be the entity that gets sued, leaving your personal and family assets clear from possession due to an unfortunate incident.
Insurance
Covering your business with insurance will also help with any unfortunate incidents that might arise. Processing through business insurance can keep you from being sued at times as well as help your family to maintain its financial freedom from any type of mishap.
Costs
What are the costs you should expect when opening a hair salon? There are many and they range from Supplies and Equipment to Rent/Lease or Loans and Utilities.
A hair salon can balance some of its costs such as supplies by offering them for sale to its clients. Shampoos, conditioners, hair sprays, volumizers are just to name a few. These are typically marked up by 50% which will help the salon to turn a profit in the long and short of it.
Equipment costs from the purchasing of shampoo bowls and hair dryers, straighteners, curling irons, and so on can be mitigated in certain situations. These situations will depend on staffing. In a salon that the staff is paid a wage the business will incur the costs of the equipment, however in a salon that the chairs are rented out to stylists, they will generally bring with them their handheld equipment such as curling irons and straighteners.
Establish Vendors
Establishing vendors for your new salon will be determined a lot on what products you want to use in your salon as well as sell at your salon. There are several different product lines and many of them are used in local salons.
Checking to see what other salons are offering as products can assist you in making this decision. You can use this information to decide if you want to sell similar products or offer products that are not being regularly sold in your local demographic offering prospective clients new products and ideas for their hair care.
Once you have decided on your product choices, the next step is contacting vendors that offer the products you will want to use. Using the internet is a great source; many vendors will have established websites that you can browse through to get an idea of the costs of these materials and additional information regarding the products you are looking for.
Location
This will be one of the most important decisions you will make on this journey. The location of your salon will determine a lot of things. You will want to find a place that has plenty of foot traffic, that can be seen from the road, has adequate signage and parking.
You will also want to make sure that you are not competing with too many other salons in the same location, and if you do find a spot that you love and there are other salons make sure that you stand out from them.
License
Licensing is very important in opening a beauty salon. The owner of the salon must have completed the required hours of schooling to be licensed to manage a salon not just work in one.
Training and Hiring Staff
Training and hiring is a key part of opening a successful salon. When you hire stylists you have to take into account their personalities as well as their abilities. A stylist's personality can make or break a salon, the way your clients feel they are being treated will have much to do with if they come back and the word of mouth they will provide to other prospective clients.
Training will be easier in this type of industry because a stylist will have to have a license from the state, with additional hours of training through a school to maintain their license. Your training will come in the areas of how you want them to work in your salon, the way the clients are treated, and how the salon is taken care of and managed.
Design a Website
Having a website is a great resource to announce your business as well as get prospective and future clients into your salon. The website will be available on computers and Smartphone's, so if someone is out in your area and at that moment wants a haircut, typing in a simple search for local salons will pull your business up in a search where they will be able to see your site as well as comments as reviews.
Keep your site updated with new comments and posts about your business, this is another task that will take time, however in the end the more positive feedback you can show to prospective clients the more chair time you will be able to fill.
Stay Positive
It has been a long way to get to where you are at. There have been ups and downs and you have made it through them all. Now is the time to not give in or give up, Staying positive will get you through any other steps you still need to accomplish through this process.
Opening day will be fun and stressful, make sure that you bring your positivity to get through any and all of the effects this day will have on you.
Opening Day
This is an exciting day, you are about to become a small business owner, all that hard work you have put into this point is about to pay off.
Before the doors open, and you have already completed the aforementioned items, but have you advertised? Made a Grand Opening sign for all the prospective clients to see, make sure that you informed all your current clients of your opening day, and have done a final walk-through of your new salon?
These are very important steps to an opening of a new business. Using social media such as Facebook, Instagram, and other platforms will help get the word out, not only will your friends see your posts but if you use the other options for local communities you will get the word out to thousands of people you may never have met.
The aforementioned are just a few top tips for opening a new beauty salon. The tie it takes to open a new business is long, it may take up to three years to even see a profit, but when the time comes and you realize you are successful and that all of that hard work paid off, that is such a great feeling.
Related Questions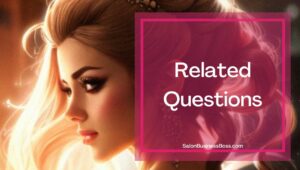 1. Are the tips in this article everything that I need to know to open a beauty salon?
No. The top tips listed in this article are not the grand scope of what it takes to open a new beauty salon. Many other things need to be done and considered. These things incude, time that will be needed to get the business up and running, do you have a good support group to help you make it through these times? Financials, are you in a good place financially? It will take time to start making a profit in your new business, make sure that you can make it through this time period that could be upwards of three years. These are just to name a couple more things to consider.
2. How can I guarantee clients for my new beauty salon?
There is no guarantee that you will get clients new or old. However, if you are already a stylist and have a clientele you can inform them of the future opening of your new salon and ask them to continue to come to you for their styling needs when you move on. Also, social media platforms can be a great sevice to use when looking to establish new clients to fill those chairs.
3. Should I do a soft opening before my grand opening?
A soft opening can be a great thing to use before your grand opening. Schedule your soft opening for two weeks before you plan on the grand opening. This time will help you as well as your staff work out any kinks or misunderstandings of the new salon before the doors are officially open to the public. Bringing in stylists that have a clientele of their own as well as the clients you or friends and family that you can bring in for the soft opening, will offer you the clients needed for you to see how smoothly, efficiently, and effectively your salon will be running and what things you may need to change, work on, and make more comfortable for yourself, your staff and your clients.
Looking to start your own Salon? Get the documents you need to get organized and funded here.
Please note: This blog post is for educational purposes only and does not constitute legal advice. Please consult a legal expert to address your specific needs.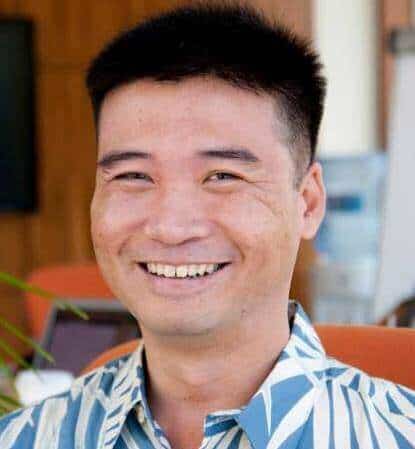 About the author. Entrepreneur and Salon Business Fan.
Hi! I am Shawn and I am a happy individual who happens to be an entrepreneur. I have owned several types of businesses in my life from a coffee shop to an import and export business to an online review business plus a few more and now I create online salon business resources for those interested in starting new ventures. It's demanding work but I love it. I do it for those passionate about their business and their goals. That's why when I meet a salon business owner, I see myself. I know how hard the struggle is to retain clients, find good employees and keep the business growing all while trying to stay competitive.
That's why I created Salon Business Boss: I want to help salon business owners like you build a thriving business that brings you endless joy and supports your ideal lifestyle.