Finding the right stylists for your salon can be scary since they are the forward-facing impetus of your business. If you make the wrong hiring decision, your business and image will suffer.
If you're looking for extra help servicing your clients and are ready to set up a full-blow salon, making sure you hire the right people for the job can be daunting. You want them to embrace your vision and move your brand forward, but how do you do that?
Below are the top 10 tips for hiring a stylist for your salon:
10. Hire Someone with Customer Service Experience
9. Make Sure Your Stylist Knowns about All Hair Types and Face Shapes
8. Choose Between Freelance and Full-Time Stylists
7. Make Sure You Write Out a Good Job Description
6. Establish a Dress Code Early
5. Hire People Within Your Extended Network
4. Always Conduct a Face-to-Face Interview
3. Ensure They Have a Passion for Hair and Exercise Client Empathy
2. Make Sure They Can Navigate Technology
1. Be Consistent
10. Hire Someone with Customer Service Experience
Having a stylist that knows how to answer a phone, greet customers and maintain an upbeat attitude is imperative for running a salon correctly. If a stylist is great with interacting with customers, they'll be able to help you develop a better customer base for your establishment that you wouldn't be able to create alone.
Customer service experience will also dramatically increase the probability that your stylist will get along with everyone at the salon, and this is vital to a successful business. Inside bickering or unruly competition will damper your client's experience.
9. Make Sure Your Stylists Know about All Hair Types and Face Shapes
There's nothing worse than a bad haircut! You'll want to make sure your stylist is well rounded and can make suggestions for all hair types and face shapes, especially curly haired clients. Many stylists are only trained to cut straight hair, which is a detriment to your salon if a client comes in with curly or textured hair.
Do not hire a stylist that has to straighten any kind of wave or curl out of a client's hair before they can cut it. The best way to ensure that a stylist can do these kinds of cuts is to ask for pictures of their past customers or beauty school clients to see if the final cuts are all straight or if there are clients with curls in the photos.
8. Choose Between Freelance and Full Time Stylists
Freelance stylists simply rent a booth from you and make their own hours and charge their own prices based on services rendered. This structure is great if you're looking for less responsibility as an owner as the way your salon runs is less maintenance for you. Your tax burden will also be less as each stylist is responsible for paying their own taxes based on services rendered. You'll also have a guaranteed stream of income because the rent paid for the right to work in your salon will be consistent.
If you hire a full-time stylist, you'll be responsible for paying them a regular salary and will have to offer them a consistent work schedule. While their shift times can vary, you'll have to dictate when they're expected in the salon and when they are off based on the needs of the clientele you are servicing. With full-time stylists, you'll have control over which products are recommended and the prices that the stylist charges. While this is more work for you, the result is that the salon will run exactly how you want it.
7. Make Sure You Write Out a Good Job Description
You'll want to create a comprehensive contract that spins off of a great job description before you hire a stylist, so your expectations are clearly defined and respected. This job description will need to include the skills you expect the stylist to have and maintain while working for you and a detailed list of their responsibilities when in your salon.
Things as simple as sweeping after their haircut are the kinds of details that need to be in your description. Some salons have dedicated people who clean up the salon, while others expect the stylists to maintain their own workspaces. Set those kinds of expectations before your employee's first day on the job.
6. Establish a Dress Code Early
It's such a bummer to walk into a salon and have the stylists dressed in ways that are distasteful. Make sure the stylist can maintain a dress code by clearly defining what is expected before their first day on the job.
You'll want to decide upfront if your salon is a more casual establishment or if you want a fancier aesthetic. Some salons allow their stylists to wear tasteful t-shirts and jeans, while others demand that stylists wear dressier clothes to put off a more professional image. Make this decision before you sign on a new stylist in your salon.
If this decision is daunting, think about creating a uniform for all stylists to wear for the sake of consistency. You can either sell the uniforms to the stylist or provide a few necessary items to the stylist for free. Again, you'll want to make this decision before the hiring process, and it may be prudent to put this stipulation into the contract you're going to have the stylists sign before they can get to work.
5. Hire People Within Your Extended Network
Blindly hiring someone off the street can lead to unexpected pitfalls because you have no way of really vetting that person's skills, outside of their portfolio, before you let them loose on a client's hair. Having your old classmates, friends and associates recommend hair stylists they respect to you is a great way of making sure you're hiring someone with the experience that you desire.
Those that know you well will understand your vision better and can steer you toward people that will enhance your brand instead of inhibiting it. Remember that green candidates they know, that just graduated, are easier to mold than more experienced stylists, so it can be beneficial to your business to hire people you can build up from scratch.
What is the salon etiquette your staff should know?
4. Always Conduct a Face-to-Face Interview
Keep in mind that a hungry job seeker will write a glowing CV in order to secure an income. In order to avoid people with plumped up CVs and resumes that don't match their skills, makes sure you always conduct a face-to-face interview. It's tempting to allow people to work for you based on what they present on paper or over the phone, but your final hiring decision should be based on meeting them for an extended period face-to-face.
Having a real in-person interview will help you to determine if a stylist can maintain a dress code, so pay attention to what they wear. If their clothing is ratty or dirty, they probably aren't the right candidate for an environment intended to create beauty.
A good tip to keep in mind is to ask consistent questions of each job seeker so you can compare the best answers once the candidates have left. It can get a little confusing trying to keep straight what each candidate has said, so asking the same questions and taking notes will aid you in the hiring process.
3. Ensure They Have a Passion for Hair and Exercise Client Empathy
You'll want a stylist that's fired up to work every day because they're passionate about their jobs. Some people have the basic skills needed, but don't have a real flair for their work. Make sure that the stylist you hire for your salon wants to be there because that will enhance the atmosphere in the salon. You want your stylist to be upbeat and not monotone about their work.
With passion comes the ability to really empathize with clients that don't know what they want done with their hair. This ties in with the above recommendation for identifying face shapes and hair types, but it goes beyond that because you want your stylist to have an invested interest and passion about creating the most appropriate look for the person in their chair.
2.  Make Sure They Can Navigate Technology
All your stylists need to be able to manage online booking, marketing and payment applications. If they aren't savvy with a computer or iPad, this will hinder their ability to complete all the tasks required to keep your business up and running. Every stylist needs to contribute to the extraneous tasks required to score a client, provide services to that client, and wrap up the appointment. Their ability to understand all the technology involved in the salon will make this process run much more smoothly.
1. Be Consistent
You must make sure that you're always consistent with any employee you hire. The hiring process needs to be the same between everyone you onboard, or else resentment can build between your employees. The dress code needs to be universal, as well. Make sure that all the employees were given the same job description and are on the same pay scale. While this can differ based on skill, make sure that these monetary tiers are universal and achievable by anyone willing to learn more.
Continue to emphasize your brand in the job searching realm even when you are not actively looking for a stylist so that you're always on the scout for the best talent you can find. You'll want to consistently check job boards, update your website, Facebook and Instagram, and attending trade shows so your salon's name is out there among rising talent. Remember that recruitment should be an ongoing process, so you aren't scrambling when you need to add people to your roster. This is the most important component in hiring the right people; make sure your salon is always looking for the best people. Consistency in all matters is key.
Conclusion
Making the right hiring decision is one of the most important tasks you'll undertake as you build the breadth of your salon. You need to make sure you're hiring the right candidate for the job as the employees are what will make or break your business. Following the above 10 suggestions is a surefire way to make sure you set up your salon with the right footing.
Related Questions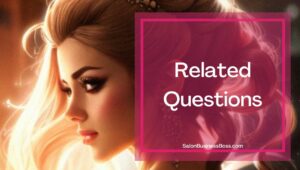 How Do You Define Your Brand?
 The most important aspects of creating a brand are personality, character and values. All the aspects of your salon should define these specific characteristics. Make sure the feel of your salon is decided before you bring on stylists so they can all be united under your specific vision for your brand.
Should I Supply Equipment to a New Hire?
 Yes. All the scissors, straighteners, curling irons and other equipment should be standardized across your salon so that there is a continuity to all services rendered within your business. That way if clients switch stylists, they encounter the same tools with all employees. The last thing you want is a client favoring one stylist over another because their curling​
Looking to start your own Salon? Get the documents you need to get organized and funded here.
Please note: This blog post is for educational purposes only and does not constitute legal advice. Please consult a legal expert to address your specific needs.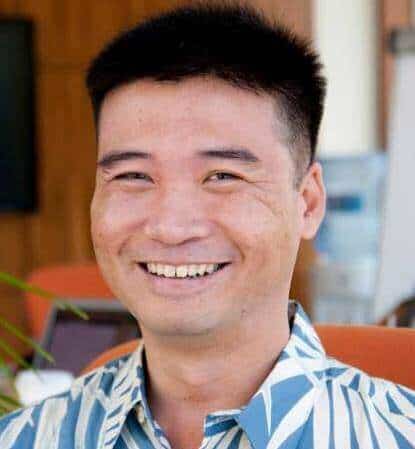 About the author. Entrepreneur and Salon Business Fan.
Hi! I am Shawn and I am a happy individual who happens to be an entrepreneur. I have owned several types of businesses in my life from a coffee shop to an import and export business to an online review business plus a few more and now I create online salon business resources for those interested in starting new ventures. It's demanding work but I love it. I do it for those passionate about their business and their goals. That's why when I meet a salon business owner, I see myself. I know how hard the struggle is to retain clients, find good employees and keep the business growing all while trying to stay competitive.
That's why I created Salon Business Boss: I want to help salon business owners like you build a thriving business that brings you endless joy and supports your ideal lifestyle.