Operating a business of any kind comes with inherent risks and dangers, perhaps the biggest of which is the potential for financial loss. One of the best ways to help lower the risk is to purchase what is known as business insurance. If you plan on purchasing business insurance for your salon, there are a few questions you should first ask.
Questions you should ask about salon business insurance:
How long does my coverage last?

 
How do additional coverage items affect my rate?

 

What are the bare essentials I need for my salon business?

 

What is your customer satisfaction rate?

 

Will I have an agent assigned to my case?

 

Is there a way to reduce my rate?

 

Do you offer benefits for long-lasting customers?

 
Questions to ask an insurance company before deciding on a plan:
When operating a salon, purchasing business insurance is one of the first things you should do. 
Even though you may have heard this sentiment being argued before, you still may not be entirely sure what salon business insurance is, asking yourself the question: 
What is salon business insurance?
Like all business insurance, salon business insurance is there to protect your business from any variety of situations that have the potential to bring about fiscal harm to your business. 
Why is salon business insurance important?
The main reason that having salon business insurance is so important is that it protects you from the possibility of irreparable fiscal or physical damage. 
Most small businesses don't have the capabilities to survive a major disaster such as a flood, fire, a lawsuit, or any other form of natural or fiscal disaster. 
Having a business, however, can allow you to be sure that if something is to happen to your salon business, then you will be protected. 
Having this safety net can save you in the long run if something was to happen to your business, and it will allow you to stay on your feet if something was to happen.
Important questions to ask an insurance company before deciding on a plan:
How long does my coverage last?

 

How do additional coverage items affect my rate?

 

What are the bare essentials I need for my salon business?

 

What is your customer satisfaction rate?

 

Will I have an agent assigned to my case?

 

Is there a way to reduce my rate?

 

Do you offer benefits for long-lasting customers?

 
Asking questions such as these when deciding on an insurance plan can help you ensure that you are getting the best deal possible with the best coverage possible for your business. 
What does salon business insurance cover?
Just as with any insurance, your coverage will depend on the type of plan you choose to purchase. 
So you must examine several possible plans that you could choose from before you ultimately decide on the plan you think is right for you. 
It's also important to realize that there are different types of business insurance that you can choose from. 
These type of business insurance include:
Liability insurance

 
This is the most basic form of business insurance, protecting you from damages and legal costs associated with injury claims from customers and other people whom you do not employ. 
This type of insurance is the most basic form of business insurance and is essentially the bare minimum for your salon. 
Worker's comp insurance

 
This insurance is meant to help protect your business from requests for workers comp, covering potentially lost wages and medical bills if necessary. 
Property and liability insurance

 
This type of insurance will combine the first type of business insurance, giving you the most basic form of protection, while also protecting your property that your business operates out of. 
Cyber insurance

 
This type of insurance is meant to protect you from the fiscal damage that can come with a cyber attack. 
What type of business insurance is right for you?
Deciding what type of business insurance is right for you will depend on your needs. 
Some insurance companies offer business plans specifically for salon businesses. If you find one of these cases, then feel free to accept one of these plans! 
However, if this is not an option and you have to pick the coverage from a selection of plans, you should first decide what you need. 
 Deciding what you need to have covered before selecting a plan can help you speed up the process considerably. 
Not sure what licenses you need? Check out our article HERE.
How much should you pay for business insurance?
How much you should pay for business insurance is going to vary depending on a great number of factors. 
These factors include things such as:
Where your business is located '
Different states and regions have varying costs depending on the cost of living in that area. 
For example, a plan in New York City is going to cost you much more than a cost in rural Iowa will, simply because everything in New York City costs more. 
What kind of plan you have decided on
The specifics of your plan is going to change how much you pay. 
If you choose a plan that covers a lot of different things, it's going to cost you more than if you were to choose a plan that only covers the bare minimum. 
How often you pay

 
Some insurance companies give you the option to choose how often you are going to pay, often giving you the choice to pay once a month, every 3 months, or every 6 months. 
Paying every month is going to cost you more per year, but you won't be paying as much every bill. 
But paying every 6 months means that your bill will be pretty large, but your yearly cost will be lower. 
The crime rate in the area
If you are operating a salon in an area with a higher crime rate, your insurance company is likely going to charge you more because you are a higher risk for the company. 
What should your yearly cost be?
Although the specific number of how much you are going to be paying every year for salon business insurance will vary based on the factors discussed above, business insurance should take up between 20% and 30% of your salon's budget. 
Keeping your insurance costs in this range will ensure that you have the coverage you need, while also not paying so much that it affects your profit in the long run. 
Who should you purchase salon business insurance from?
Almost any insurance company that offers commercial business insurance is going to offer salon, or sometimes called, beauty business insurance. 
But if you want to protect your business, you don't want to purchase insurance for your salon business from just any insurance company, you want the best. 
Thus, here is a list of the top insurances you should look into purchasing your salon business insurance from:
State Farm

 
State Farm is rated the best overall company for those looking to purchase business insurance, offering great rates and lots of coverage. 
Hiscox
Hiscox is a fantastic business insurance company, offering rates in all 50 states. The only con to this company is that it is not US-based. It does, however, still offer fantastic customer service as well as great rates. 
Nationwide

 
Nationwide is a company known for simple, basic, straightforward insurance solutions, making it perfect for small businesses. 
One of the few problems with Nationwide insurance is that it is not offered in Hawaii or Alaska, so if you are in one of these two states, this will not be an option for you. 
Travelers

 
Not as well known as a few of the other companies on our list, but Travelers insurance company has fantastic ratings and experience in the field of commercial business insurance. 
Liberty Mutual

 
One of the biggest benefits of purchasing your business insurance plan from Liberty Mutual is that you can do so completely online if you wish to, making the process that much easier. 
Related Questions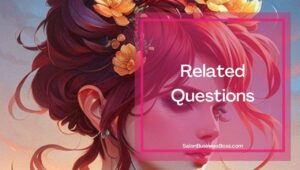 What kind of potential risks comes with a salon?
The need for insurance signifies the potential for risk that comes with your salon
So what kind of risks are common for salons to face?
Most common risks when operating a salon: 
Damage to specialty salon equipment 
Salon equipment can be incredibly expensive. 
When this equipment breaks down, however, you still have to replace it, and if you don't have insurance, this cost can come out of your pocket. 
Having insurance can protect you from the potential financial damage that comes with this physical damage. 
Damage caused by salon products 
When operating a nail salon, your salon is liable for any damage caused by the salon products that you use. 
This includes situations such as if a particular nail salon product turns out to be a carcinogen. If this happens, then you as a salon, are liable for any damage that has come to customers. 
Being sued by customers for infections 
Part of the reason beauty training is so important for those working in a nail salon is that the process carried out in nail salons have the potential to cause infections. 
If this happens due to a customer's experience in your nail salon, you may be sued for damages. 
One of your employees gets injured on the job 
Although this is not very common in nail salons, you should still be prepared for the possibility that one of your employees may be injured on the job. 
If this is to happen, you are going to have to provide workers comp, and if you do not have insurance to help you cover these costs, then it will be coming out of your pocket. 
Your business may face interruptions in operations 
This resonates with everyone right now, as lots of businesses have seen interruptions to their work due to Covid-19. 
Without insurance to help you stay afloat during a time like this, you may struggle significantly. 
Can you operate a salon without insurance?
Although your particular state or region may have particular laws depicting that you do have to operate a salon without insurance, in most places, this is not the case. 
Most states will allow you to operate a salon without insurance. 
However, not having business insurance is a very bad idea if you are operating a salon. 
For one, you're putting yourself at unnecessary risk if something was to happen to or at your salon before you do get insurance. 
Any kind of incident or damage that comes to your salon can cause you incredible financial damage if you are not insured. 
Another problem with operating a salon without business insurance is that it may send a poor message to your potential clients. 
If your clients find out that you are operating your salon without business insurance, that may send a very negative message as to the validity of your business.
Looking to start your own Salon? Get the documents you need to get organized and funded here.
Please note: This blog post is for educational purposes only and does not constitute legal advice. Please consult a legal expert to address your specific needs.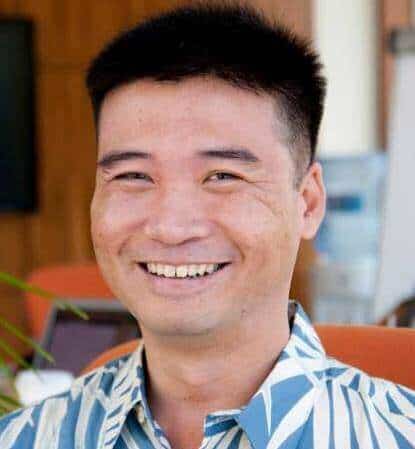 About the author. Entrepreneur and Salon Business Fan.
Hi! I am Shawn and I am a happy individual who happens to be an entrepreneur. I have owned several types of businesses in my life from a coffee shop to an import and export business to an online review business plus a few more and now I create online salon business resources for those interested in starting new ventures. It's demanding work but I love it. I do it for those passionate about their business and their goals. That's why when I meet a salon business owner, I see myself. I know how hard the struggle is to retain clients, find good employees and keep the business growing all while trying to stay competitive.
That's why I created Salon Business Boss: I want to help salon business owners like you build a thriving business that brings you endless joy and supports your ideal lifestyle.