When most people imagine running their hair salon they envision ecstatic customers, excellent customer service, and a fun environment. What they tend to overlook is how important finances are in the long-term health of your salon. Having a solid financial plan will help you prepare for the ups and downs that come with owning any small business, a big part of this is understanding your expenses.
To calculate your expenses for your salon business you need to get information on your:
Startup costs
Fixed recurring costs
Variable costs
We will go through each of these sections, what they are, and how much you can expect to spend on each one. 
| Startup Costs |
If you are just starting your journey as an owner of a hair salon, you will need to estimate your startup costs before you get too far down the road. These costs are things that are a one time expense or have an upfront cost followed by recurring payments down the road.
Remember that each of these can vary greatly depending on the size and type of salon you are planning on opening. All of these estimates should be used as a starting point followed by your research.
Purchase of facility
One of the most obvious startup costs is purchasing or renting a facility to do business in. If you are purchasing office space for your salon, your startup costs are going to be much greater than if you were renting. 
If purchasing, you will have expenses such as down payment, closing costs, insurance, processing fees, and potential legal fees. 
If you are only renting, you will still likely have to pay first and last months' rent, a security deposit, renters insurance, and miscellaneous fees. 
It is extremely difficult to estimate the costs of purchasing a location due to current market factors, geographic location, and condition of the building. As a rough estimate, you can expect to pay AT LEAST $25,000 if purchasing and $10,000 if renting.
Purchasing equipment
This is a pretty self-explanatory one, there are certain things you need to have on hand at your hair salon at all times.
Some typical items you need when starting your hair salon:
Admin equipment

Payment processing system
Phones
Office equipment
Necessary software

Salon chairs
Hair products (retail and for use with customers)
Dryers
Shampoo bowls
Aprons
Furniture for the reception area
Supply carts
Janitorial equipment
This is just a basic list so add to it what you need specifically for your salon.
Typical equipment costs for a salon are between $20,000 and $50,000.
Check out our recommendations for equipment HERE!
Marketing expenses
When starting your salon you will need to spend a fair amount on marketing to get your name out there and build a customer base. You can choose to spend as much or as little on these things depending on your budget. 
Some typical marketing materials you need to start your hair salon:
Website
Social media accounts
Flyers & print advertising
Brand profile (logos, slogan, colors, etc.)
Online advertising
Signage
Estimated marketing expenses: $1,000-$5,000
Administrative expenses
When opening a salon, you will need to obtain licenses, permits, and other things that make your business legitimate and legally compliant. Every state is different, but these typically include:
Business license
Cosmetology license
Health & safety permits
Retail license
Utility fees
Insurance
Professional training & certificates
The cosmetology license is usually the largest expense, coming in around $10,000. If you already have obtained your cosmetology license, your admin fees should be somewhere between $1,000 & $8,000.
| Fixed Recurring Costs |
Your fixed recurring costs are the things you need to keep your business in operation, and most of them you've already had to pay for at startup. The term "fixed" doesn't necessarily these will be the same amount year after year, but they tend to stay relatively the same over time.
Rent/mortgage
Unless you own your property outright, you are going to have a monthly payment for either your rent or your mortgage. As we mentioned earlier, commercial property costs vary greatly depending on several factors. 
To get an accurate estimate of what your rent or mortgage will be, make sure you do your research for your target area and salon size. 
Estimated monthly rent/mortgage payment: $3,000-$20,000
Licenses & permits
Even though you have already purchased your licenses and permits, it is pretty standard that you will need to renew them annually or bi-annually. These can be frustrating expenses but it is something you need to do to ensure you don't get fined or worse.
Estimated yearly license & permits fees: $200-$500
Insurance
Your insurance is another item that you have to have not only to be legally compliant but to also protect your business and your employees. 
You can lower your monthly insurance premium by opting for a higher deductible, but if and when the time comes to make a claim, you will be paying more out of pocket. On the flip-side, if you choose a lower deductible, you will be paying more monthly. 
Consider these factors and what kind of coverage you will need for your salon to be adequately covered.
A $1,000,000 policy for a salon will usually be between $500-$700 per year.
Salaries
Your salary expense is the fixed amount you are going to be paying yourself and your employees. Different salons have different pay structures, from renting out chairs to commission-based, hourly, or just straight salary. 
If you are using an hourly or commission-based system, your salary expense might be more suited in the variable costs category because these will change month-to-month.
Similar to your rent/mortgage expense, estimating salaries is difficult because of the different pay structures. 
Most hairstylists will be expecting to make between $12-$20 per hour, so no matter your pay structure, try to make it fall in this range.
Software
The programs that make your company run are often overlooked because they are still relatively new to us as a population. Software programs usually have an upfront cost with a subscription or yearly fee. The software programs you typically need for a salon are:
Point-of-sale system
Customer relationship management (CRM) software
Payroll software
Accounting software
Marketing/design software
Estimated software costs: $100-$300 per year
| Variable Costs |
Your variable costs tend to go up and down with the number of customers that you are seeing. These can be tough for some owners to plan for because they don't keep a close eye on them from month-to-month.
If you want to accurately predict your variable costs you need to:
Have a budget
Track and categorize expenses
Identify trends over time
Make safe estimates to ensure you don't go over budget
Equipment
As your business grows and ages, you will have to purchase new equipment to handle more capacity, as well as maintain or replace your old equipment as it becomes obsolete. 
Luckily, most salon equipment has a pretty long lifetime. Things such as chairs, sinks, and retail shelving. Even though these items rarely need to be replaced doesn't mean you shouldn't be putting away money every month for when the time comes to replace them. 
A salon chair can cost $200-$1,000, a new sink might also be around $500-$1,000. If you can put away $100 every month for these items when they do need to be replaced, you will be prepared and it will have minimal impact on your business and bottom line.
Products
It's pretty easy math that the more customers you see, the more product you will use. A good ratio to calculate how much you are going to spend on a product each month is your number of customers from previous months versus the amount spent on hair products. 
For example:
Over the last 6 months, you saw an average of 500 customers per month. During that time frame, you spent an average of $2,000 per month on the product. You spend $4 of the product on each customer. If you are expecting 600 customers this month, you should budget about $2,400 for the product.
Marketing expenses
As your business grows and changes, so will your marketing budget. The goal is to shrink your marketing budget because you are getting plenty of business from referrals and word-of-mouth. 
However, sometimes you need to boost sales using an increase in marketing and advertising. On average, hair salons spend 2%-5% of their revenue on their marketing efforts. Use this number and your revenue to give you a rough marketing budget month-to-month.
Legal fees
As a business owner, you need to prepare for the situation that you may need to seek out legal advice. This could be from employee error, employee disputes, insurance claims, or several other things that you will need legal help with. 
This is another area that you hopefully don't have to be paying for every month, but it is wise to put away a couple of hundred dollars each month, if possible, to lessen the blow of legal fees once they are needed. 
Unexpected expenses
As a business owner, you will quickly learn that things can and will go wrong. Even if you do everything in your power to run a tight ship and keep everything in-line, you will have unexpected things come up that you will need to pay for.
Just like with legal fees and equipment, have a separate section of your savings account that is devoted to these unexpected occurrences, usually between $100-$200 each month. 
Related questions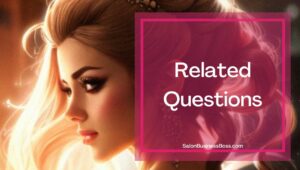 How much does it cost to open a salon?
Depending on your situation, it usually costs at least $65,000 to get a good basic salon off the ground. If you are wanting a premium salon or to offer an array of services, your startup costs and quickly go from $200,000 to upwards of $2,000,000.
Do I need to get a loan to start a salon?
This again all depends on your situation. If you have the capital lying around and are wanting to put it into your new salon, then you can do that.
For most people, however, you will need to get a loan to cover startup expenses. If you want to compare loans for small businesses, you can go to Fundera to try and find a loan that fits your needs.
​
Looking to start your own Salon? Get the documents you need to get organized and funded here.
Please note: This blog post is for educational purposes only and does not constitute legal advice. Please consult a legal expert to address your specific needs.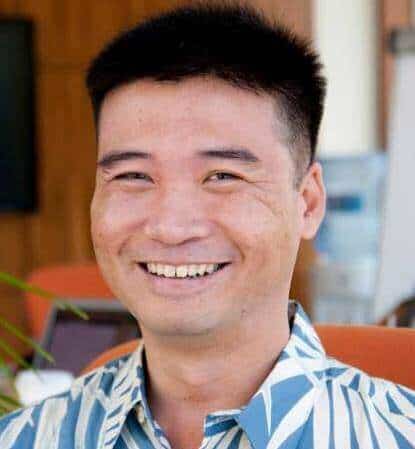 About the author. Entrepreneur and Salon Business Fan.
Hi! I am Shawn and I am a happy individual who happens to be an entrepreneur. I have owned several types of businesses in my life from a coffee shop to an import and export business to an online review business plus a few more and now I create online salon business resources for those interested in starting new ventures. It's demanding work but I love it. I do it for those passionate about their business and their goals. That's why when I meet a salon business owner, I see myself. I know how hard the struggle is to retain clients, find good employees and keep the business growing all while trying to stay competitive.
That's why I created Salon Business Boss: I want to help salon business owners like you build a thriving business that brings you endless joy and supports your ideal lifestyle.