William Shakespeare mused on the question 'what's in a name?' in the famous balcony scene in Romeo & Juliet, but he was right—your name is the first thing a customer finds out about your business, making it the most important business decision you'll have to make. 
But how do you pick a unique name for your hair salon?
Define who you are.
Use your words!
Alliteration
Rhymes and Puns

 

Using a personal or family name
Use a generator!
When all else fails… search!
How do you start brainstorming to find that perfect name? Read on to find out!
1. Define who you are
Buzzwords might get you the clicks on the Internet, but people around the country are focusing more and more on local, small businesses. Consider what it is that makes your business unique and make a list of words you'd like to associate with your business. During this time, you can ask yourself some questions about why you want to start the business, any techniques you find interesting, inspiration and their unique qualities, and even family names. 
During this time, also consider your target audience. Are you looking to bring in women, men, or everyone? What about children? All these are important to consider, as you don't want your name to be The Beauty Zone when you are marketing primarily as a barbershop. 
There are many ways to go with naming your hair salon in terms of style—do you want to be literal, like International Business Machines Corporation, or IBM; the name of a person, like Wendy's or Jimmy John's, an acronym, like AT&T, or a something creative, like Dormify? Pinning that style down is your first goal and will guide you through the rest of the process. 
Consider other business names within your same market. How many hair salons are in your area? What are their names? Which ones are most successful? Look for any possible trends between your geographic location, success, and their business names!
This brainstorming list will come in handy as you consider some of the tips below.
2. Use your words!
After you make that list, look over the words. Are you focused more on being unique, or sophisticated? Are you modern, or playful? These are all important keywords to consider. 
But what if you're struggling to find keywords to describe what you want to be? If you're struggling with ideas, head to the dictionary or thesaurus! Take those keywords you considered earlier and plug them into a thesaurus online to expand your list. You might find a keyword that jumps out to you, or you might find a few that you can string together using a writing form such as rhyming or alliteration.
When picking this name, make sure you pick a business name that is easy to spell. Sure, social media platforms like Tumblr or Flickr have found their footing in the business world, but misspelling words is only going to make finding your business harder. 
3. Alliteration
While this concept is typically used in poetry or kids' books, consider the number of businesses that use it—Coca-Cola. Jimmy John's. It is a quick way to get into the minds of the people you want to serve and make your name memorable. 
This can easily backfire, though, and make your salon sound childish if you do not pick the right one, so be careful when considering alliterations in your business name. The same goes for rhymes and puns—while they're very fun, they may sink you before you've begun, or attract everyone!
4. Rhymes and Puns
When used in the right context, using these literary concepts could make—or break—your business. There are plenty of ways to create a pun with the word 'hair' (think any word that rhymes with it!) and you're halfway to a business name with a twist. 
But when you're considering rhymes for 'hair', you may find another option in rhyming your business—why do you think the term 'hair care' is used so frequently? If you're into rhymes, consider searching your keywords in RhymeZone, which can give you hundreds of options per word.
Finding a unique rhyme for your salon can exude playfulness and focus on children. If those are not on your list of traits, though, it would be best to avoid rhyming or puns in naming your hair salon. These literary concepts can make your business name unique, but so can using a name that is important to you. 
5. Using a personal or family name
Plenty of popular companies have used their owner's name in their business name, like Walt Disney or J.P. Morgan. If this is the way to go for you, consider if there are any other businesses with the same name. 
Using a personal or family name also helps tell a story—it shows your potential customers that you are focused on a personal touch, or that you're connected with the people who helped support you as you built your small business. Telling that story is what makes your salon unique and can help market you before you even put out your 'yes, we're open!' sign. 
It is also an amazingly easy way to get your name out via word of mouth. If your reputation is already in the public as a good and trusted name, being able to push people towards a brick-and-mortar location is simply the next step.
There are a few ways this could backfire, though. If it is hard to spell, it may not be as memorable, so consider that before naming the business after yourself.  With this convention, you can share who you are within the name of your business and make it personal at the same time. 
6. Use a Generator!
There are plenty of sources online to help you name your business, including Shopify, NameMesh, or NameSnack. These lists and searches may seem daunting at first, but if your brainstorming starts to fall short, this is an easy way to get more ideas.
While you may not use the names suggested on one of these generator websites, you may get inspired to find the right name for you. 
7. When all else fails… search!
There are hundreds of articles and pages giving ideas for hair salon names on the Internet, social media, and sites like Pinterest. Look to these for inspiration or to find the name you're looking for. These are also great to get ideas for traits or words you want to associate with your business, like elegant, modern, sophisticated—and all these can help to inspire you to find that perfect name. 
Make the name timeless. Don't latch onto current trends just to have it shift and become unrecognizable in six months. Watch out for copyright infringement, too—that's where the thorough Internet search comes in to help. Settling on a name that you love and then finding out it's already been taken when you try to register can be heartbreaking.
Check out more ideas HERE.
ADDITIONAL TIPS
Don't limit yourself when picking your name, either. Placing your city name in your business name might make you feel locally tethered, but what happens when you want to expand out of your area? The same goes for being too specific about your business. If you expand into more services, like waxing or nails, you don't want the words "Hair Salon" in your business name. 
Another tip on picking your name is avoiding acronyms. In acronyms, you can also find mistakes—make sure you check any possible acronyms for your business so you're not using a distasteful word by mistake!
When you've gone through the process of finding a name, make sure you search the Internet to see if another business already has that name. 
Before you finalize your name, make sure you can get it licensed through your state or equivalent government. Nothing is worse than finding that perfect name but not being able to use it because it doesn't qualify, someone else has it, or you're unable to license it. 
Your final step in picking a name is running it by others. Try saying it out loud a few times, and get feedback from your trusted family and friends. They're the ones who are going to support you through starting your small business, and you might find that they have a different perspective than you can consider when naming your hair salon. 
Related Questions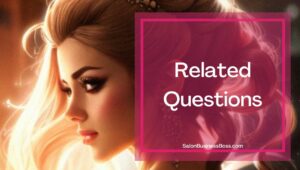 How do I register a business name?
Registering your business name is dependent on your location and your business structure. Find out more about how to register with federal, state, or local agencies by visiting the U.S. Small Business Administration website.
How do I find a domain name for my business?
After picking out your business name, buy your domain name through a trusted website like SquareSpace, Register.com, or GoDaddy.  Many domain registration sites also have assistance with website creation.
Looking to start your own Salon? Get the documents you need to get organized and funded here.
Please note: This blog post is for educational purposes only and does not constitute legal advice. Please consult a legal expert to address your specific needs.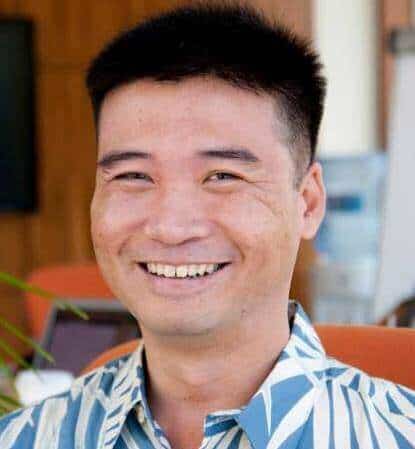 About the author. Entrepreneur and Salon Business Fan.
Hi! I am Shawn and I am a happy individual who happens to be an entrepreneur. I have owned several types of businesses in my life from a coffee shop to an import and export business to an online review business plus a few more and now I create online salon business resources for those interested in starting new ventures. It's demanding work but I love it. I do it for those passionate about their business and their goals. That's why when I meet a salon business owner, I see myself. I know how hard the struggle is to retain clients, find good employees and keep the business growing all while trying to stay competitive.
That's why I created Salon Business Boss: I want to help salon business owners like you build a thriving business that brings you endless joy and supports your ideal lifestyle.