What's in a name? Everything if you're a business owner! The name of your business has many roles. It introduces the public to who you are and what you do. And, it's the foundation of any marketing and branding that you'll create. A good name can help you stay at the front of the minds of your clientele. On the other hand, picking the wrong name can have legal ramifications that you couldn't imagine. 
Here are a few suggestions to help you create the perfect name for your salon business:
Make sure your name supports your salon's image.
Don't copy or choose a name similar to the competition.
Don't use a name that has already been trademarked.
Think about your location.
Is the domain or .com name available?
Make sure the name doesn't limit the scope of your business unless you want it to.

 

Be sure to get feedback on the name you choose.
Don't be afraid to use resources for brainstorming name ideas.
All in all, your name is a pretty big deal. But don't worry. In this article, we'll dive into everything you need to create an amazing name for your salon business. 
Make Sure Your Name Supports Your Salon's Image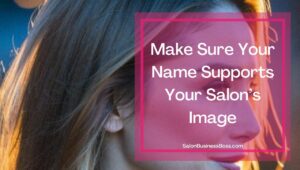 The name of your salon is the first introduction to your business. What types of images do you want the name of your salon to conjure up? Do you want to be seen as a sophisticated type of salon? Or do you want to be seen as edgy and hip? Understanding the image of your salon is fundamental when thinking of a name. The first step to thinking about the image of your salon is to put yourself in the shoes of a potential customer. Imagine you are a customer looking for a salon. What kinds of names would stick out to you if you did a quick Google search? Generic business names have their place, but not in the creation of your salon business. As a client doing a quick search, you'd want the name to jump out at you. A name like "Mary's Salon" wouldn't likely draw in new people. Your ability to engage clientele before they enter your salon is invaluable to your business.    
Don't Copy or Choose a Name Similar to the Competition
How many times have you driven down the street and seen a salon? They are everywhere. According to Salt Society, the hair care services industry in the United States includes more than 80,000 establishments. Just think about how many salon names that are! When coming up with your name for your salon it is a good idea to keep the names of the competition in mind. Some reasons for this include:
To avoid picking a name similar to another salon
To avoid possible trademark issues
To avoid customer confusion when they are trying to access your salon
Your salon name needs to be unique. It needs to be unique enough that clients won't forget it when sharing it with others. Your satisfied customers are walking billboards that demonstrate the skills of your stylists. When someone asks them where they went to get their hair done, you want them to be able to quickly share the name of your salon. 
Don't Use a Name That Has Already Been Trademarked
One way to set yourself up for a mountain of legal fees is to select a name for your salon that has already been trademarked. Imagine you've already purchased magnets, stickers, rugs, towels, and everything else with your salon name on it. Then you find out later that the name you picked already belongs to someone else. Not only will you lose the money you put into purchasing your customized items, but you'll also likely end up in court. 
Before you purchase anything with your salon name on it you should conduct a trademark search. You can do this online by searching the United States Patent and Trademark Office Database or TESS (Trademark Electronic Search System). The TESS will let you know if the name you selected is similar to another trademark, or if it is the same. If your chosen salon name is similar to a trademark then you should still probably change it. The database is informing you of similarities to avoid the possibility that your trademark can be confused with someone else's. This is even more important if your business is in the same industry as the similar-sounding one. 
Some things to keep in mind when using this database are:
Some trademark owners have not registered with the United States Patent and Trademark Office. Therefore, they may not be included in the database.

 

If the search yields a trademark that is likely to cause your trademark to be rejected but you file anyway, you will not be refunded if you are denied.

 

Applying with the United States Patent and Trademark Office doesn't guarantee registration.
Think About Your Location
Sometimes the name of your salon can come from where it's located. If your business is located in a specific neighborhood or on an iconic street, you may want to highlight it. This technique would be especially useful if you want your salon name to come up quickly in a Google search. If someone asks Google for a salon near them, your salon with the location in it would likely show up first. Some examples of this technique include:
Marvel on Main
Hair on 5th
Eva's Downtown Salon

 

Cut and Style Uptown
Is the Domain Name Available?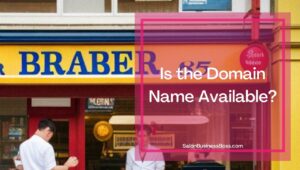 With so many people using their smartphones to research everything they need, it is imperative that as a business owner you invest in a website. Your website will help potential customers see what you have to offer. It should have high-quality photos and clear information on your location and pricing. Hopefully, your website will get a lot of traffic. Having a domain name that includes your salon name will help with that. There are many sites out there that can help you identify if your salon's name is available for a domain.
Your salon name can draw in new customers on the web simply by having access to the domain. 
Make Sure the Name Doesn't Limit the Scope of Your Business
I've seen business names that tell you exactly what they do. In certain industries this is useful. It helps with taking the guessing out of the situation. A potential client could drive by your business and identify exactly what you do. Then they can decide if they are willing to purchase your service. For a salon, this could be useful or not. If your salon will only do one thing forever then it may be useful to lay that out in your name. However, if you are open to change, make sure that your name isn't so limiting. For example, if you only plan to focus on balayage in your salon then you could say that. Your business name could be "Becca's Balayage Boutique". If you plan to expand services in the future, leave room for that in your name. 
Check out our list of the best name generators HERE.
Be Sure to Get Feedback on the Name You Choose
Feedback from your friends and family will go a long way in this process. You need to imagine yourself as a customer when coming up with the name of your business. But that could prove to be easier said than done. If that is the case for you, asking friends and family could be even more important. Create a group of trusted people and then submit your ideas to them. Come to them with about 7 to 10 options. Be sure to let them know that you want their true opinions. With some honest conversation, you can arrive at the perfect name for your salon business.
Don't Be Afraid to Use Resources for Brainstorming Ideas
The internet is full of tools and resources that you can use to figure out the perfect name for your business. Here are some business name generators to help you come up with ideas. 
Related Questions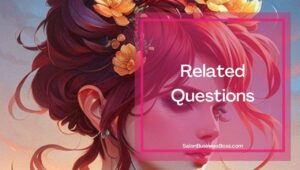 1. I'm still stuck on figuring out a name. What are some examples?
Here are a few salon name examples to help you with brainstorming.
Made the Cut
A Cut Above
Mane Fixation
Heads & Tails
Curl Craft
Blade Runners
Bombshell Studios
2. What do I do after I've come up with a business name?
After coming up with your business name complete a search to make sure it isn't trademarked already. Once you're in the clear, you can move forward with coming up with your business branding. It may be helpful to hire a marketing firm. 
Looking to start your own Salon? Get the documents you need to get organized and funded here.
Please note: This blog post is for educational purposes only and does not constitute legal advice. Please consult a legal expert to address your specific needs.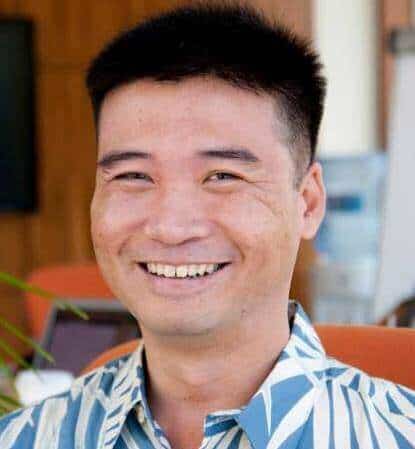 About the author. Entrepreneur and Salon Business Fan.
Hi! I am Shawn and I am a happy individual who happens to be an entrepreneur. I have owned several types of businesses in my life from a coffee shop to an import and export business to an online review business plus a few more and now I create online salon business resources for those interested in starting new ventures. It's demanding work but I love it. I do it for those passionate about their business and their goals. That's why when I meet a salon business owner, I see myself. I know how hard the struggle is to retain clients, find good employees and keep the business growing all while trying to stay competitive.
That's why I created Salon Business Boss: I want to help salon business owners like you build a thriving business that brings you endless joy and supports your ideal lifestyle.