The equipment for a hair salon is a vital aspect of the business. Without it, you are not operating at your full potential, or as a worst-case, without the right equipment, you are unable to operate your business at all. You'll need reliable equipment to function as a business. This is certainly true for any type of salon. Sometimes, though, it's tough to know what equipment you need to get your business ready to open. 
The equipment you'll need to start your salon business will vary. Basic salons offering hair services only will need:
Styling chairs
Salon station storage units
Shampoo area setups
Dryers, processors, and steamers
Reception desk and office equipment
Merchandising displays
Add-on salon service equipment:
Nail salon stations
Skincare area equipment
We're going to focus mainly on hair salons offering just hair services, for this article. However, we'll touch briefly on the equipment needed for the add-on services, before closing out.
Styling Chairs are the Stars
It should be obvious that you need hair styling chairs to open a salon business, or at least one styling chair. The number of chairs will depend on the scale of your operation. Our recommendation here is to put a lot of thought and money into the chairs you choose if you can. 
The hair styling chairs should be the stars of your salon. They should invite your customers in to have a seat and make them feel like they're about to have a very enjoyable experience. Understandably, you may be trying to save money where you can when you're trying to start up a new business, but the styling chairs are not somewhere for you to cut corners. Look for something comfy and inviting that may even be a little eye-catching.
Then, don't forget the chair support items. You'll need salon chair mats for all of them. You may also want to opt for some stylist cutting stools and boosters for the chairs. 
More on picking the perfect chair HERE.
Salon Stations are the Organizers
Your chairs will be placed within their respective salon stations. If you're going with a larger operation or a small one with limited space, double-sided styling stations can be used to optimize the space. You'll be able to have a stylist working on either side of the station at the same time. It's a great way to utilize the space in the middle of the room, rather than just putting stations along the walls, which you can also do.
The salon stations will give your stylists some counter space to work with, along with some cabinetry and other storage options. You can give your stylists an even more organized space with a portable styling station, too. Add to those some tool appliance holders and utility trays, and everything should be able to have its place. You can do baskets, storage bins, caddies, pretty much anything that will help your stylists stay organized so things can run smoothly and efficiently.
Shampoo Area Setups are the Most Time Sensitive
For the most part, you can order all of the equipment for your hair salon about 8 to 12 weeks out from your intended opening. The shampoo area setups can be an exception to that timeframe. Reason being that these areas have sinks, faucets, and water sprayers, which require plumbing and professional installation. 
You'll want to choose a time early on to talk with a plumbing contractor who can do the installations for you and get them to tell you how much time they need to get the job completed for you. You'll then want to order your sinks and necessary washing equipment according to the timeline recommended by the contractor you'll be using. 
Beyond just the sinks, there is plenty of other equipment needed to set up these areas. You can go with separate shampoo bowls which can be wall-mounted and reclining chairs that you combine yourself. You can also go with full-on shampoo backwash units, which are all-in-one pieces. You'll have a shampooing sink attached at the back of a reclining chair where you'll be able to wash your clients' hair. These come in many different colors and styles.
Other considerations for shampoo areas are cabinets and storage options, sink hair traps, hair color bars, and supply carts. 
Dryers, Processors, and Steamers are the Tools of the Trade
There are two types of hairdryers commonly used in hair salons. One is the dryer unit. A dryer unit allows a stylist to place a client in another chair for drying, thus freeing them up to clean up their station or start working on the next customer. Dryer units come in hooded versions or wall-mounted. Along with the dryer units, you'll need to get some dryer chairs for clients to sit in comfortably.
Blow dryers are the other type, of course. Every salon station needs to have at least one blow dryer with all of the attachments that can be used with them. It's a mistake to think you can get by with a set number of blow dryers that your stylists will be expected to share because you don't intend for them all to work at the same time. Every station should be fully equipped with all of the necessary supplies and tools.
Hair color processors use infrared heat to dry and set the color more efficiently than traditional hair dryers. These come in all sorts of shapes and sizes. You can find them in styles that can target specific areas, styles that are entirely adjustable and flexible, and styles that are halo-shaped. 
Don't forget all of the other tools you'll need. Look into hair steamers, flat irons, curling irons, other types of curlers, and any of the other hair styling tools that will be needed for the services you'll be offering.
Reception Desk and Office Equipment are the Business Operation
You'll have to have a reception desk. It can be large, it can be small, but it should be there. Choose something that represents your business well. If you're going with a sophisticated, chic style in your salon, then match the reception desk area to that kind of environment. Everything needs to flow together. You'll want the same caliber of the reception area as what's in the main part of your salon. 
Along with the reception desk, you'll need a waiting area. Choose several chairs for your customers to wait in. Make the waiting area as inviting as possible. You'll probably want to have a coffee table, end tables, or a magazine rack in this space.
Some office equipment should be purchased for this part of your salon, also. You need something for processing payments. There are many programs for this on computers, now. You can also still go with a cash register. Again, just match this equipment as much as possible to the style of your salon. Other pieces you may need can include a printer, a coffee maker, a water dispensing machine, and a safe.
Merchandising Displays are the Retail Set
Not all salons sell a product, but the majority do. If yours is going to do, you'll have to have somewhere for displaying all that product. You can opt for freestanding merchandising displays, wall shelves, tables, carts, cabinets, or anything else with space for showing off items. 
In your planning stages, you should have decided if this is something you're planning on doing within your business, and if so, you will have obtained the necessary permit to do so. You should also plan for the space you're going to use for your product displays. Some salons will have this set up in the waiting and reception area. Others will have it positioned throughout the salon. Just plan so you can order your displays accordingly.
Add-On Services are the Expansions
You can add nail services to your salon business, also. For this, you'll need things like manicure tables, customer chairs, technician chairs, and shelves, as well as nail drying stations. You could also need pedicure chairs, technician stools, and technician carts.
Another expansion service sometimes offered in hair salons is skincare. Depending on what services you're offering, you may need private rooms for some of them. Equipment that could be necessary includes facial and massage beds, facial machines, carts, trays, wax warmers, various lamps, tanning sprayers, and various skincare machines.
In Closing
Nearly every business type needs equipment to get started. A salon business requires the use of many pieces of equipment, but it largely varies because salons offer so many different kinds of services. At the very least you'll need a stylish chair, salon station, shampoo area setup, and reception space with a desk. Beyond that, you'll have to acquire the necessary equipment based on the design of your salon business and what you're going to offer.
Related Questions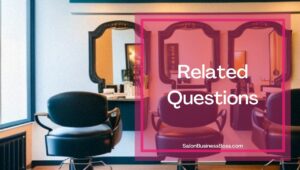 How much does salon equipment cost?
This varies a lot much as the equipment list does. A good estimate for the equipment cost for a full-service salon is around $27,000.
Is owning a hair salon profitable?
Successful hair salons are profitable. They typically average a profit margin of 8.2%. That's higher than the profit margin for overall general business. The salon industry is improving in margins, too. Some salons see profit margins of up to 17%.
Looking to start your own Salon? Get the documents you need to get organized and funded here.
Please note: This blog post is for educational purposes only and does not constitute legal advice. Please consult a legal expert to address your specific needs.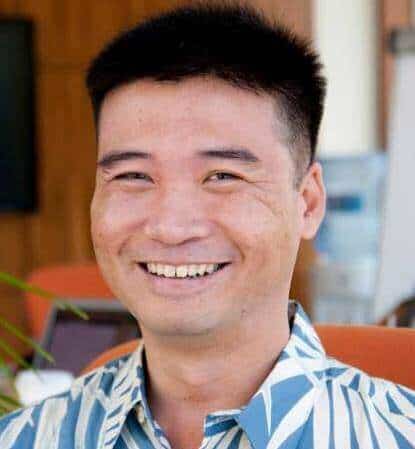 About the author. Entrepreneur and Salon Business Fan.
Hi! I am Shawn and I am a happy individual who happens to be an entrepreneur. I have owned several types of businesses in my life from a coffee shop to an import and export business to an online review business plus a few more and now I create online salon business resources for those interested in starting new ventures. It's demanding work but I love it. I do it for those passionate about their business and their goals. That's why when I meet a salon business owner, I see myself. I know how hard the struggle is to retain clients, find good employees and keep the business growing all while trying to stay competitive.
That's why I created Salon Business Boss: I want to help salon business owners like you build a thriving business that brings you endless joy and supports your ideal lifestyle.