If you or someone you know has been considering opening a hair salon, you may have realized that you must complete a fair amount of research before you can open your doors for business. In this article, you will learn exactly what you need to research before starting your salon business!
To increase your chances of success in your new salon, it will be extremely important that you conduct a comprehensive research.
What you need to research before starting your salon business are:
Certification and Licensing Requirements
Inspection Requirements
Insurance Requirements
Local Competition
Products and Services
Marketing Strategies
Conducting research can be time-consuming when you don't know exactly what to look for but with the comprehensive list provided below, you will have a better understanding of what research you will need to complete before opening your salon!
1. Certification and Licensing Requirements
One of the first things you should research when it comes to opening a salon is the certification and licensing requirements for your local area to ensure that you are ready to open your business. While the requirements of each state may vary, below are the most general certifications and licenses required to operate a salon!
State Cosmetology License
To become a salon owner, and to work as a hairstylist, you must first hold a Cosmetology License from the state you intend to open your business which can require up to 1,600 training hours to complete! These licenses are also required to be hung in plain view of all clients and patrons. Although some states have different requirements, most generally a cosmetology license needs to be renewed every two years.
Federal Employer Identification Number
Due to the collection of state sales tax on the products you sell, a federal Employer Identification Number (also known as an EIN) is required by the IRS to properly identify your business, regardless of the number of employees you have.
To obtain an EIN, you will be required to provide your business license number, your personal information, as well as a description of the services or products you intend on providing. An EIN is free if obtained in person through the IRS, however, some independent companies may charge a fee if you plan on using an online service.
Business License
Every state will require a prospective business owner to obtain a license to ensure they are skilled enough in that field to operate a business. Luckily, these licenses are fairly easy to obtain, and can be applied for at your local courthouse for a small fee!
The more general information and documentation required to obtain a business license are:
An Employer Identification Number
The name and location of your business
Information regarding your salon
Personal contact information
Salon Business License
On top of a general business license, prospective salon owners will also be required to obtain a Salon Business License from your local State Board of Cosmetology. To apply for this license, you must have a prospective opening date, a name for your salon, a location of your business, have an inspection completed, as well as pay an application fee for processing purposes.
Retail Sellers License
A retail seller's license or permit is required by any business that sells services or products. This license also allows you to collect state sales tax on your products or services and allows the state to process the taxes and fees you will be required to pay.
Some of the most common documentation requirements to obtain a retail sellers license are:
The name and opening date of your salon
Information on the business location
The date you started collecting sales tax
What products and services will be sold
The projected total of monthly revenue and sales tax revenue
The name of your product suppliers
A photocopy of your state ID or driver's license and Social Security Card
Certificate of Occupancy
Every business is required to obtain a certificate of occupancy, which is a legal document stating the maximum occupancy of your salon and also verifies that your business complies with any building codes or laws that ensure the building is safe to be occupied.
To obtain a certificate of occupancy, you may be required to have a plumbing inspection, electrical inspection, or a fire safety inspection performed and completed, aside from a general building inspection, depending on your local government's regulations.
2. Inspection Requirements
Another requirement to open your salon, other than obtaining the licenses required, is to have several inspections performed to ensure that your business meets all safety standards and regulations recommended by your local government.
The most common inspection that you will need to have performed is a Cosmetology Salon Inspection, a Building Code Inspection, Health, and Sanitization Inspections, as well as any inspections required to obtain a certificate of occupancy.
Cosmetology Salon Inspection
A Cosmetology Salon Inspection is required to obtain a Salon Business License and is performed by the State Board of Cosmetology as a part of the licensing process. 
The more general things that an inspector will look for are:
Your current business license
Most recent inspection results
Cleaning records of foot basins (if applicable)
A list of your current independent contractors
Restrooms are clean and sanitary with no chemical storage
Floors, walls, furniture, and equipment are clean and sanitized to standards
Must have an ultraviolet sanitizer if you provide nail services
Prohibited practices or products are not being used
Cleanliness of all tools, equipment, and workstations before and after use
Ensure all certifications and licenses are made easily visible to all patrons
Building Code Inspection
A Building Code Inspection must be performed to ensure that the safety of your business is held to the highest standards, and although these codes may vary greatly by state, some of the more common things that building inspectors will look at are as follows:
Amount of restrooms complies with state standards; one unisex bathroom if the total occupancy (including employees) does not exceed 50 people, or separate male and female bathroom for more than 50 people
Must have at least one emergency exit location, 2 if the occupancy load is 49 people or more
Any equipment utilizing plumbing or electrical energy is required to be inspected and labeled accordingly
Any walkways, doors, and bathrooms must meet the accessibility standards for disabled persons
Health and Sanitization Inspections
Another important inspection that will be required is a Health and Sanitization Inspection to ensure that your salon is safe for clients to visit. While these inspections can be rather tedious, here is a small list of examples that a health inspector will focus on!
The proper use of personal protective equipment such as disposable gloves or safety glasses during hair coloring
Immediate disposal of one-time-use products
Any reusable tools or equipment must be sanitized after use with an EPA registered sanitizer
The use of hospital-grade disinfectant to clean salon areas
Washbasins for pedicures must be cleaned and sanitized for a minimum of 10 minutes and wiped dry
Should not perform any services if a client is suspected to have a contagious disease or illness
Must provide a sink accessible to all clients, as well as provide single-use soap dispensers and towels
Products or chemicals must be stored in original containers with proper labels, away from your customers
Disposable neck barrier strips must be used with any reusable capes
Miscellaneous Inspections
As stated in the Certificate of Occupancy section, you may be required to have various inspections performed to ensure that your building is up to code. These can include a plumbing inspection if you have added new plumbing, an electrical inspection if any pre-existing writing needed to be replaced or if you've added new wiring, and even a fire safety inspection to ensure any remodeling is up to code and to verify you have enough fire detectors and extinguishers on the premises.
3. Insurance Requirements
It may come as no surprise, but another major factor that needs to be researched thoroughly is the insurance requirements you will need to fulfill to open your salon. In most cases, the more basic types of insurance that you will need are General Liability Insurance, Professional Liability Insurance, and Workers Compensation Insurance.
In some cases, you may even be required to obtain Commercial Property Insurance, which will cover the costs of any repairs on equipment or the building itself. If you do find yourself in need of this coverage, some insurance companies offer a Business Owner Policy (or BOP) that bundles General Liability and Commercial Property Insurance as a cheaper alternative!
4. Local Competition
One of the next most important factors that you must research in as much detail as possible is your local competition. Not only is it vital to know how successful they have been or where they are located compared to your salon, but it is also worthwhile to research what products they offer and the services they provide as well as the prices of those products or services.
Once you have a better understanding of your competition through your research, you can determine if any of the products or services that you plan to offer are similar to those of your competitors, and how to price them accordingly!
Learn more about standing out as a business HERE.
5. Products and Services
The services you provide, whether general or specialized, will ultimately decide how successful your salon will be, and knowing the services that your competitors offer gives you a basic understanding of the services you should provide!
Besides providing the basics of hair cuts, shampooing, and styling options, most salons offer a multitude of specialized services as well, such as:
Permanent and Semi-permanent hair coloring options
Specialty (or multi-color) hair coloring options
Highlight and Lowlight options
Formal stylings
Deep conditioning treatment options
Specialty services such as Perm, Relaxer, or Retexturizing options
Men's beard and mustache trimming options
Waxing options
Once you have determined what services you will provide, this allows you to gain a basic understanding of the equipment you will need to provide them, as well as give you a start on the products you will need to offer your potential customers as well!
These products normally include shampoos, conditioners, and styling products, however, you may also need to offer specialized products that complement the services you provide such as products to help maintain hair coloring or perms or even beard styling products.
Once you have a general list of products you may offer, you can begin to look at specific brands or companies of these products and research distribution options that they offer. This will play a major factor in your overall expenses later on down the road, so I highly recommend taking some extra time during this stage in your research!
6. Equipment Options
As mentioned above, your equipment needs will heavily depend on the services you provide, however, the more basic equipment required for your salon are:
Complete hairdressing stations for all employees which include chairs, mirrors, scissors, electric clippers (for men's hair), handheld hairdryers, and combs
Shampooing stations
Hair coloring stations
Hooded hair dryers for coloring and specialized stylings
When conducting your research, you may notice that some of these items can be costly to purchase upfront, however, some companies offer financing options to help you shave a little money off of your total start-up costs!
7. Marketing Strategies
While you have saved money and cut costs where you are able through the research you have already completed, one of the most important tools that you must spend time researching is different marketing strategies.
The reason researching marketing is so important is that your salon cannot become successful without customers! However, the reason this is so low on the research totem pole is that you must first have an idea of the products you offer and the services you plan to provide to be able to properly advertise your new salon!
Researching the different available marketing strategies will help you determine which options are best not only for your salon but which options would be the most cost-efficient for you to implement as well!
In terms of marketing, the adage "You get what you pay for" doesn't necessarily apply. While you could effectively advertise your salon in a local newspaper or on a radio station, these methods can be rather costly for your start-up, and they are not guaranteed to bring customers in your door. 
Instead of one of these cost-inducing methods, there are many additional options that you can implement for a fraction of the price, which can include:
Creating a website for your business
Utilizing social media to promote your salon
Linking your website to social media to increase web traffic
Use social media reviews as a form of customer feedback
Implement a "Selfie Station" with a unique hashtag to encourage customers to share their experiences with their friends and family
Promote sales or create contests on social media for gift cards or free products/services
Create a customer referral program
As you can tell, there are many areas that you should thoroughly research before you open your salon to the public, however, with all of the valuable information provided above you will have a better understanding of what you need to research to become successful in your new salon!
Related Questions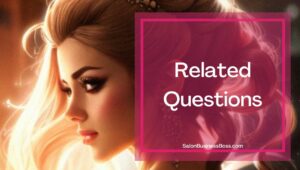 1. How much does it cost to open a salon?
Start-up costs for a salon can be rather expensive, ranging anywhere from $40,000 to $250,000 for a pre-existing salon building, or up to $500,000 if you plan on building from the ground up!
2. What does salon insurance cost on average?
On average, it can cost around $3,000 per year to fully insure your salon, however, depending on the size of your salon, the number of employees, and your provided services, insurance can cost up to $1,000 per month.
3. How long does it take to earn a cosmetology license?
On average it can take up to 5 years or longer to earn your cosmetology license; at least two years in-class to earn an associate's degree and at least 2 years' worth of an internship to qualify for a license.
4. How much does salon equipment cost on average?
For a complete salon experience (including hair coloring stations), the average cost for all the equipment you will need is approximately $27,000.
​
Looking to start your own Salon? Get the documents you need to get organized and funded here.
Please note: This blog post is for educational purposes only and does not constitute legal advice. Please consult a legal expert to address your specific needs.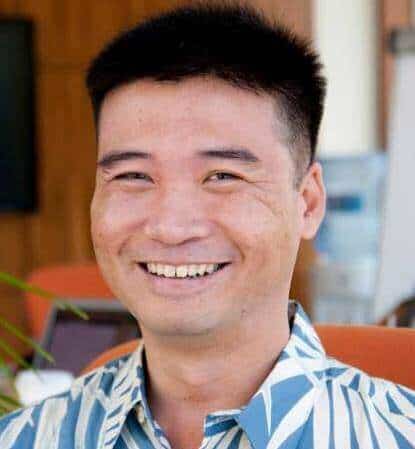 About the author. Entrepreneur and Salon Business Fan.
Hi! I am Shawn and I am a happy individual who happens to be an entrepreneur. I have owned several types of businesses in my life from a coffee shop to an import and export business to an online review business plus a few more and now I create online salon business resources for those interested in starting new ventures. It's demanding work but I love it. I do it for those passionate about their business and their goals. That's why when I meet a salon business owner, I see myself. I know how hard the struggle is to retain clients, find good employees and keep the business growing all while trying to stay competitive.
That's why I created Salon Business Boss: I want to help salon business owners like you build a thriving business that brings you endless joy and supports your ideal lifestyle.