Salons are a great business opportunity. If people have hair, they'll need it styled repeatedly. But a salon is only as good as its hairstylists. A salon will inevitably fail if hairstylists don't give the haircuts that keep customers coming back. Here's a list of attributes you need your salon employee to have if you want your business to be successful.
The Skills Hair Salon Employees Should Have are:
• Interpersonal skills including confidence and social skills
• Organizational and sanitation skills
• Flexibility
• Stamina
• Certifications and knowledge of the industry
Interpersonal skills
A salon is a service industry first and foremost. That means your stylists need to be bright, well-mannered, and welcoming. Nobody wants to trust their hair to someone who does not like them. Salons and barbershop customers are also known to like to chat with their stylists about anything and everything. Stylists need to know how to engage with their customers and make their visit to your salon an enjoyable one.
Communication skills are also important for making sure the customer gets the hairstyle they want. Every visit starts with a consultation that sets the tone for the rest of the visit. A stylist needs to be able to establish a rapport with a customer and help them make a selection. Stylists have to be able to talk with their customers on the fly to make adjustments to the customer's hair because sometimes a customer may start changing their mind in the middle of the haircut. Being able to communicate quickly is key here because there usually is a "point of no return" in most haircuts. 
Interpersonal skills are also helpful when dealing with coworkers. Salons are chaotic places. Disputes between employees can arise easily. Salons are competitive and many stylists working on commission only adds to the competitive atmosphere of a salon. If conflicts are allowed to fester, it harms the business and makes it unappealing to potential customers. Stylists need good interpersonal skills to avoid major conflicts and resolve them amicably before it overwhelms the workplace.
Salons are all about word of mouth, and in the age of the Internet, bad reviews can spread fast. As a salon owner, you want the people on social media and local review sites, such as Yelp, to be talking about your salon's amazing haircuts. Not the fact that all the employees look like they're about to kill each other. Making sure your employees can communicate civilly is integral to a salon's success.
Confidence and salesmanship
Another important social skill is confidence. People are often going to a salon to get their hair done for big events like proms, weddings, and job interviews. They don't want their stylist to look mopey or unsure of their skills. They want someone who looks like they believe in themselves. If the stylist is confident in themselves, the customer will be confident in the stylist- And your salon.
Salesmanship is also an important skill. Many salons make extra money by selling additional products or adding treatments, such as streaks, perms, and so on. Your stylists will need to know how to steer customers towards buying additional products off the shelf. Those extra sales can boost your profit margins.
That said, your stylists should know not to be overly pushy about the extra things either. Getting extra products sold is nice but you don't want to lose the all-important repeat business.
Organizational and Sanitation Skills
In the frenetic world of hairstyling, time is money. Every second a hairstylist is spent looking for a tool, that's a second wasted. Your hairstylist needs to know how to keep their workstation organized so they aren't fumbling around. An organized workstation is key since a stylist will often be caught in the middle of a conversation as they're doing hair. As such, your employee will need to know where their tools are by memory. 
An organized workstation is also good for safety. A workstation tends to be full of sharp scissors and hot curling irons. Salons use a lot of electrical equipment and making sure a stylist isn't overwhelming the outlet by plugging a lot of things in it is key to preventing electrical fires. Making sure everything is in its proper place reduces the chance of potential accidents in the workplace.
The organization is also key for making a good first impression on customers. No one wants to walk into a salon or look into the window and see everything scattered about. That makes customers think the people at the salon don't care about themselves, much less their customers. So, it's important to make sure all stations are organized.
Time management is another aspect of the organization. Nobody wants to be kept waiting because a stylist accidentally double-booked appointments. And as an owner, you don't want to have your salon be known as the one with excessive wait times. Give your stylists a Point of Service (POS) system designed for salons that helps them book appointments. This will increase efficiency in the workplace.
Sanitation
Keeping things clean is a necessity in salons. With all the people running around, it can be easy for a customer or a stylist to slip on a clump of hair, causing a workplace accident. The floors must be swept after every appointment.
Making sure tools are clean is also important. Improperly cleaned tools can lead to bacterial and fungal infections. This in turn can lead to your business being shut down and potentially you getting sued. So, make sure your stylist always has cleaning as part of their routine.
 

Flexibility

Hairdressing can be rewarding but it does require flexibility and patience. Sometimes customers will cancel last minute. Other times, there will be a big crowd and everybody will be working around each other. These are times everyone in the salon needs to take a deep breath and remember that we are all just people trying to muddle through.

This flexibility can be especially important during busy seasons like prom season. There will be a large number of customers coming in and out. Each of them with their quirks, both in their personalities and their hair. A stylist will need enough flexibility to deal with them.
Stamina
The media has often portrayed hairstylists as ditzy and working in a salon is often portrayed as easy. That couldn't be further from the truth. Working in a salon can be grueling work. Most stylists are on their feet for eight hours a day. They often have to get into uncomfortable positions to get a customer's haircut just right. They have to maneuver around customers and coworkers alike.
Even if you follow the above tips on keeping workstations organized and sanitary, there are still risks of injury. Many stylists report repetitive motion injuries like carpal tunnel syndrome for example.
As an owner, you will need to make sure your staff has the stamina they need to do the job. You'll also need to make sure that your stylists have the proper tools to do the job. You need to get chairs that can properly be adjusted for the customer and the hairstyle they want so your stylist is not always bending in uncomfortable positions. You can't mitigate all the risks but to set your workers up for success, you need to help where you can.
Learn more about licensing HERE.
Licensing and knowledge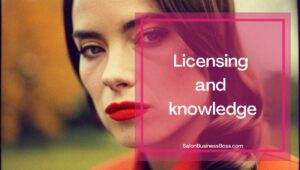 While some may dispute the need, most states do require that hairdressers have a license to practice. If you intentionally hire someone who doesn't have a license, that puts your business at risk. This is particularly true if an unlicensed stylist does something that causes injury to a customer. So, you have to make sure your stylist has their license.
Knowledge is also important for a hairdresser. They're working with many chemicals and applying them to the human body, albeit the outside of it. They need to know the proper way to use those chemicals and in what amounts. They also need to know when a customer's desired hairstyle is incompatible with their hair and how-to guide that customer to a more suitable hairstyle.
Stylists also need to be able to keep up with trends and fashion. The world of hairstyling is always changing and styles can fade in and out for any reason. Stylists must keep up with these trends so that when customers come in asking for a hairstyle, they won't be caught flat-footed. Keeping up with the trends will help your salon have repeat business and good reviews from your community.
Related Questions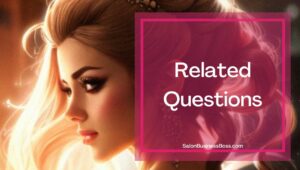 1. Where are some places I can find stylists?
A good place to look is a cosmetology school around the end of a semester. More likely than not, there will be graduates looking for jobs. You can talk to people in charge and get fliers hung on bulletin boards. Another good place is the Internet. There are sites like Monster.com and Indeed. Facebook and other social media sites often have pages run by members of your community that try to connect job seekers and employers.
2. What are some other things I can do to help my stylists be successful?
In addition to getting a POS system that helps them keep track of appointments and chairs that are adjustable, you need to make sure each workstation has enough counter space for the stylist to set their tools. Keep this in mind when searching for a property. 
You should also be willing to back your stylists up. Set rules for customers so they know not to miss their appointments and set rules on conduct too. A lot of people have used the saying "the customer is always right" as an excuse to be abusive to service workers. As an employer, you have a responsibility to put your foot down, even if that means losing a sale.
Looking to start your own Salon? Get the documents you need to get organized and funded here.
Please note: This blog post is for educational purposes only and does not constitute legal advice. Please consult a legal expert to address your specific needs.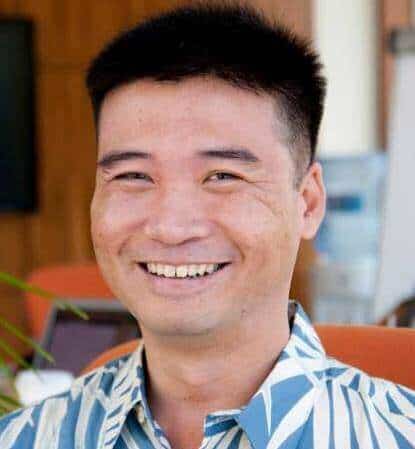 About the author. Entrepreneur and Salon Business Fan.
Hi! I am Shawn and I am a happy individual who happens to be an entrepreneur. I have owned several types of businesses in my life from a coffee shop to an import and export business to an online review business plus a few more and now I create online salon business resources for those interested in starting new ventures. It's demanding work but I love it. I do it for those passionate about their business and their goals. That's why when I meet a salon business owner, I see myself. I know how hard the struggle is to retain clients, find good employees and keep the business growing all while trying to stay competitive.
That's why I created Salon Business Boss: I want to help salon business owners like you build a thriving business that brings you endless joy and supports your ideal lifestyle.