A hair salon business license is essential to the legal operation of a salon. Every hair salon owner must meet the application requirements to be approved for a hair salon business license in their state.
How much a hair salon business license will cost the salon owner varies from state to state. The license's application fee typically ranges between $70-$100. The license is obtained through an application process with the Board of Cosmetology regulated by each state's Department of Business and Professional Registration.
A hair salon business license is just one of several legal documents needed when getting your business established. Each license and permit serves a specific purpose for the business and will be required to operate a hair salon in the United States.
What is a Hair Salon Business License?
To conduct just about any business in the United States, a person must obtain a relevant business license. In Florida and other states, the license associated with running a hair salon is called a Cosmetology Salon License, or simply a salon license. Regardless of its specific name, it is a license that gives you the legal right to operate your hair salon business in the designated location to which you applied.
The license to operate a hair salon business allows the owner to conduct business associated with the salon. This license indicates that the hair salon has been legally recognized by the state to conduct business. It is not the same as a cosmetology license which is required to work in the salon as a stylist or other hair specialist.
Application Process
Under each state's Department of Business and Professional Registration is the Board of Cosmetology. This governing body issues the various licenses and regulates the cosmetology industry. They set the guidelines and expectations of conduct. The board also reviews applications, examines disciplinary cases, and conducts hearings related to licensing and discipline.
In the state of Florida, a hair salon owner must acquire a Cosmetology Salon License. The application for salon licensure is a three-page form that establishes what type of salon you will be operating. In this instance, are you opening a commercial/residential salon, a flea market salon, or a mobile salon?
The application requests information about the salon such as the name and the location of the business. The business owner must provide their Federal Employer ID Number and the identity of any co-owners of the salon. Salon corporations and LLCs must include the names and titles of all individuals, both directly and indirectly, involved in the operation of the salon. 
The final page of the Florida application is a check-list of salon requirements that must be met before the application will be approved. These compliance matters are related to the safety and sanitation requirements established by the Board of Cosmetology. Failing to meet these standards will likely result in a rejection of the application.
Salon Safety and Sanitation Requirements
Certificates, Permits, and Insurance
Certificate of Occupancy
Before a hair salon can open for business, the owner of the salon must obtain a Certificate of Occupancy. This is a confirmation by a local government agency that the building the salon is located in meets the established building codes. It certifies that the place of business meets the structural requirements necessary for the hair salon to operate safely.
The Certificate of Occupancy is obtained from the city or county building department after passing a series of inspections. These inspections are done by professional inspectors employed by the city or county government. The first is a general building inspection that checks the structural integrity of the business location. 
Other inspections may include:
Plumbing
Electrical
Gas
Fire Safety
Seller's Permit

 
Also referred to as a sales tax license, the seller's permit gives the hair salon owner the freedom to sell hair care products as a retailer. It authorizes the permit holder to charge the applicable sales taxes of the city, county, and state on the items sold by the salon business. The sales tax license is a contractual obligation to accurately collect and pay sales taxes.
The business tax application form requires your Federal Employer Identification Number, Business Partner Number, and the County Control Number used for reporting the taxes. Basic information like the name of the hair salon and its location is also included in the application. Consult a professional if you need assistance with any portion of applications involving federal taxes.
Salon Business Insurance Policies
Every business needs protection from the unexpected and a hair salon is no exception. There are several types of insurance policies that a salon owner can choose from, each with specific coverage. The most common policies include general liability, commercial property insurance, and business income insurance.
General liability business insurance protects the hair salon and its employees in the event of a lawsuit. If a customer suffers bodily injury or personal property damage while in the salon, the general liability will cover the expenses incurred. Without general liability insurance for your hair salon, the lawsuit would be filed against you, the owner.
Commercial property insurance covers the expense from loss or damages to the building and or the hair salon equipment. This policy replaces the value of items lost to fire, theft, and water damage caused by plumbing issues. Loss from special circumstances such as floods, earthquakes, and hurricanes require additional coverage.
Another policy to consider as a hair salon owner is known as business income insurance or business interruption coverage. A business income insurance policy assists with covering lost income suffered from specific instances of peril as outlined by the insurer. If your hair salon is unable to operate because of damage from fire, wind, or theft, a business income insurance policy will provide the lost income. 
Worker's compensation insurance coverage requirements vary from state to state and industry to industry. This insurance policy pays medical bills, lost wages, and on-going medical care costs due to illness or injury on the job. Death benefits are paid out in the event of loss of life from a work-related incident.
Salon Employee Licensure
Each salon employee must obtain the necessary license required for providing their service in a hair salon. The same is true for nail salons and beauty spas where a multitude of services may be offered. Every salon specialty has a specific testing and licensing procedure to ensure safety and compliance with health and industry standards.
Cosmetologists are licensed to practice the mechanics and chemical treatments associated with the hair salon industry. Cosmetology refers to the care and handling of the head, face, scalp, and hair for aesthetics. Services include:
Shampooing
Cutting
Styling
Coloring
Permanent curl
Relaxing curl
Removal of hair
Manicurists and pedicurists, collectively known as nail specialists, require a special license for working in a salon. Services of nail specialists are:
Cleaning
Cutting/shaping
Polishing
Tinting/coloring
Adding/extending
Hand and foot massage
Estheticians are facial specialists trained to promote healthy skin. Treatments use a variety of oils, creams, lotions, and apparatus to repair damaged skin. Also, the estheticians teach their clients about the importance of diet and daily skincare to prevent future damage to the face.
Treatments are designed to improve aspects of the skin such as firmness, smoothness of the texture, color. Estheticians focus on helping clients maintain healthy youthful skin and reduce the risk of permanent damage and discoloration. Typical skin treatments include:
Salt or sugar scrubs
Masks
Body wraps
Waxing
Threading
Depilatory hair removal
Learn more about business insurance HERE.
Related Questions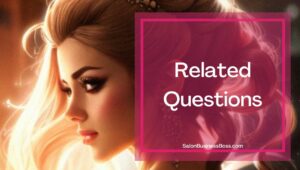 Does a hair salon business license expire?
Each state has its application and renewal schedule. In Florida, the hair salon business license expires on November 30 of even-numbered years. Traditionally, a renewal fee is all that is required, but at this time the fee has been waived. There is no form to fill out unless there have been changes to the business name, ownership, or location.
What is a Federal Employer Identification Number?
In the United States, businesses are required to obtain a Federal Employer Identification Number. This nine-digit number is assigned by the Internal Revenue Service to identify the business and track tax-related activity associated with the business and its employees. The number is similar to a social security number assigned to an individual and is in the format XX-XXXXXXX. 
Looking to start your own Salon? Get the documents you need to get organized and funded here.
Please note: This blog post is for educational purposes only and does not constitute legal advice. Please consult a legal expert to address your specific needs.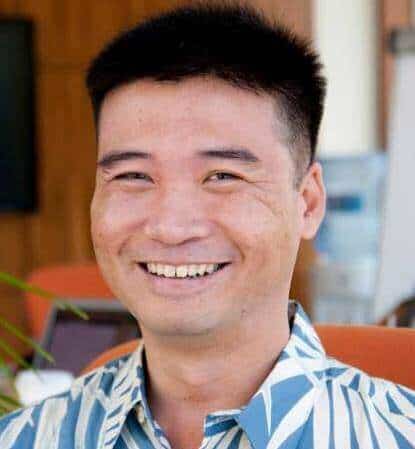 About the author. Entrepreneur and Salon Business Fan.
Hi! I am Shawn and I am a happy individual who happens to be an entrepreneur. I have owned several types of businesses in my life from a coffee shop to an import and export business to an online review business plus a few more and now I create online salon business resources for those interested in starting new ventures. It's demanding work but I love it. I do it for those passionate about their business and their goals. That's why when I meet a salon business owner, I see myself. I know how hard the struggle is to retain clients, find good employees and keep the business growing all while trying to stay competitive.
That's why I created Salon Business Boss: I want to help salon business owners like you build a thriving business that brings you endless joy and supports your ideal lifestyle.