Hairstyling is a safe business—the industry for beauty values at $532 billion per year. During economic hardships, this industry tends to find itself unaffected. The average cost for starting your salon ranges between $62,000 to $500,000. No matter what stage you find yourself investing in a hair salon, it would be best to consider factors when calculating the business value.
 Here are four critical areas for understanding hair salon valuation:
Value Pools
Operation Analysis
Valuation Methods
Valuation Example
Valuation Pools
Revenue Streams
A hair salon may be known for cutting and styling hair, but it can also offer other services and products to clientele. For example, hair salons might sell packages that include massages, or a hair salon might sell shampoo or moisturizers. These services and products may bring in higher margins than hair cutting and styling. It's essential to consider these various revenue streams to get a clear picture of potential.  
Demographics
It is essential to check on the demographic around the location of the hair salon. If you evaluate a hair salon located in a young, hip neighborhood, but the hair salon's design is for older audiences, then this might not work. It might reduce the hair salon's value, mainly because there may need to be rebranding or renovations done to fit the needs of the majority demographics around the hair salon's location.
Taxes
Depending on how a hair salon sets up contracts, there will be different taxes impacting the valuation. For example, if a hair salon purchases chairs and then rents those chairs out to hairstylists, the IRS may consider this relationship employment rather than a contractor agreement. When valuing a hair salon, you will need to assess the relationship between the employees, contractors, and hair salons to determine how things are set up and what needs to change before tallying the total valuation. This assessment will be included in the costs because once the establishment is in your hands, there will be costs associated with figuring out how to operationalize the salon while meeting IRS regulations.
Existing staff
The question of staffing will be around talent, experience, and reputation. According to Jennifer Quinn, digital marketing executive at Phorest Salon Software, "Your salon will be built around your stylists and technicians, [so] ensuring they are comfortable with upselling products and other treatments across the brand is the difference between success and failure." If the salon you are valuing has a new talent, then it is safe to assume there will be fewer sales and higher turnover, which will demand you to invest in more marketing. If the salon's talent is experienced and has a more substantial reputation, then the odds of them leaving are less, allowing you to invest less in marketing. When valuing a hair salon, staffing can raise or lower the total as staff directly impacts the business's overall margins.
Competition
Identify if there are other hair salons in the area as competition can hurt the business's valuation. If there is no competition, then the hair salon's success will increase. It will be the primary and only option. If there is market saturation with hair salons near the one valued, it will decrease as the number of options will challenge the revenue margins.
Market Visibility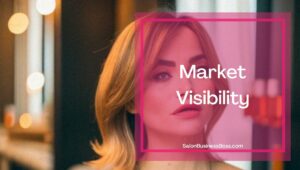 Most notably, businesses, including hair salons, require a strong presence both from a reputation standpoint and a digital one in today's environment. Without social media, email marketing, and other digital mediums providing feedback on the hair salon's success, you will miss out on a higher multiple for the hair salon. This is not to conclude that a hair salon will fail if they have not found high visibility in their digital media market. Still, it helps strengthen the hair salon's multiples, impacting the total value when calculating how much the hair salon will be worth. Hair salons are a personable business. With feedback and presence on digital media, it allows for more credibility. It also shows there is more excellent value in the community wherever that hair salon goes.
Operation Analysis
After understanding where the pools of value are for a hair salon, you can begin to ask further in-depth questions about the hair salon's operations, rent, physical space, and misc. costs.
Some questions to consider for further valuation analysis are:
How well is the hair salon run?
Are our operation costs low or high?
Does the owner have a hand-on or hand-off approach, and are they taking most of the customers?
Are there any improvements required for the physical space?
Is the space owned or leased?
If leased, what is the expiration date?
Are rents in the area increasing or decreasing?
Are there a lot of products and services, are they diverse, and what is selling?
Is the location near a high traffic area or a low traffic area?
Are there robust systems in place, or is there a lack of policy and structure?
Once you have a holistic picture of where the value pools are pumped from and where they are pumped into, you can begin to get a clear idea of the fair market value of the hair salon you are analyzing. The next is deciding how you will take all these factors and turn them into a total number that fairly speaks to the hair salon's worth.
Valuation Methods
There are a few different methods one can use to determine value mathematically, and there is no exact formula. Two common directions are applied using the total revenue multiplied by 25% to 35% plus the fair market value of inventory, determined by the value pools. The other is multiplying two to three times the pretax income plus the fair market value of inventory.
Additional valuation methods explained on peakbusinessvaluation.com:
Revenue Multiple: This method of calculation takes the overall revenue generated by a hair salon and transacts at the average sales multiple of a hair salon company according to the industry. It is important to note the revenue multiple is not associated with the business operations.
Seller's Discretionary Earnings (SDE) Multiple: The seller's discretionary earnings or SDE multiple was calculated at 2.14x for hair companies in 2019. Instead of viewing the overall revenue of the hair company (Revenue Multiple), you will look at the SDE earnings and multiply at 2.14x.
EBITDA Multiple: Earnings Before Tax + Interest + Depreciation + Amortization or EBITDA average multiple in 2019 was 2.82x. Again, as you would with the Revenue Multiple and SDE multiple, you would instead calculate the Multiple of the EBITDA which would give you the value of the business.
Check out our tips for writing a business plan HERE.
Valuation Example
Let's put all of this information together using two of the most common valuation models presented by Forbes.com, which gives us a snapshot of Classics, a hair salon owned by a lady named Judy.
Name: Classics
Business: Hair Salon
Location: Strip mall
Size: 1,800 sq ft.
Traffic: High
Competition: Only hair salon in a two-mile radius
Lease: Expires within 6 months.
Revenue Streams: large amounts of shampoo, molding mud, offers stylists bonuses to sell more products, waxing, and facial services.
Operations: 12 stations, facial room, waxing room.
Finances in 2006: 2006 were $333,000 (Revenue from Services), $101,000 (Revenue from Products), $434,000 (Total Revenue), $269,080 (Payroll), $73,780 (Pretax Income), and $27,000 (Inventory).
Strengths: well-run and does not overwhelm overhead.
Weaknesses: Judy has a strong reputation; her clients will leave if she does.
Physical conditions: Needs renovations.
Multiples: Strengths and weaknesses are not significant enough to tip multiples in one direction or the other, a middle multiple routes might be used – 2.35 to 2.5 with pretax income or 30% with total revenue. 
Forumla: 2.35 (Multiple) x $73,780 (pre-tax), plus $27,000 (inventory) = $200,383 or $434,000 (total revenue) x 30% + $27,000 (inventory) = $157,200
Final Valuation:
$200,383 – $157,200 = $43,183 / 2 = $21,591.50 + $157,200 = [$178,591.50]
The final value due to Classics' strong position would be sitting around $185,000.
Remember, the key here is to determine where the value pools are, assess the hair salon's business operations, determine a fair market price for the value of inventory, balance the strengths and weaknesses, and use a valuation method that fairly presents the hair salon's range of worth. It is then up to you where the hair salon sits on the scale given by the numbers. 
Related Questions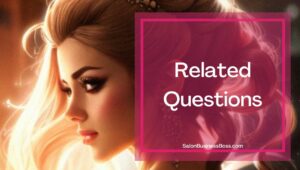 What is next after I set the value of the hair salon?
The next step after determining valuation is dependent on the purpose of the valuation. If this is an acquisition, the negotiation for buying/selling the hair salon is next. If this is for your information, then recording data over a 2-3 or more timeline to project growth and profits for later selling at a premium might be the next step. If you can show your hair salon increases in revenue, you can sell at a premium rate with the promise to the next owner there will be continued growth and profits.
How do I find pretax income?
You will find the pretax income on tax returns and audits of financial statements.
Looking to start your own Salon? Get the documents you need to get organized and funded here.
Please note: This blog post is for educational purposes only and does not constitute legal advice. Please consult a legal expert to address your specific needs.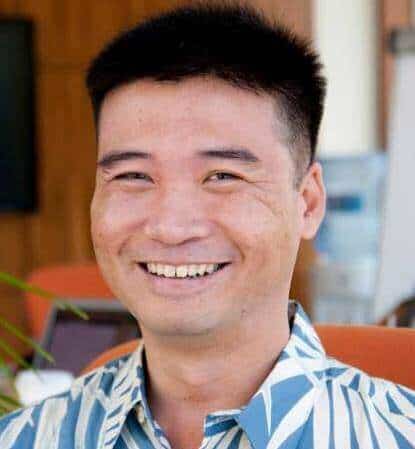 About the author. Entrepreneur and Salon Business Fan.
Hi! I am Shawn and I am a happy individual who happens to be an entrepreneur. I have owned several types of businesses in my life from a coffee shop to an import and export business to an online review business plus a few more and now I create online salon business resources for those interested in starting new ventures. It's demanding work but I love it. I do it for those passionate about their business and their goals. That's why when I meet a salon business owner, I see myself. I know how hard the struggle is to retain clients, find good employees and keep the business growing all while trying to stay competitive.
That's why I created Salon Business Boss: I want to help salon business owners like you build a thriving business that brings you endless joy and supports your ideal lifestyle.