A good hairdresser can build a relationship with their client while creating a work of art. They have a vision for style and a heart of compassion that they can express with scissors, colors, and texture.
The qualities that make a good hairdresser are personality and professionalism. Their outgoing personality brings clients into the salon. Their professionalism and cosmetology skills keep clients coming back. Typically, these types of hairdressers are high-energy individuals.
Accomplished hairdressers have mastered the ability to merge their knowledge from cosmetology school with their passion for style and design. These talented hairdressers hone their beauty skills with practice while building a highly satisfied and steady client base with their winning personalities.
The personality of a Beautician
The most important quality of a good hairdresser is how well they listen to and understand their client's style needs. They can hear what their client wants from both the client's words and body language. Hairdressers with high-quality listening skills are comfortable asking questions to clarify and understand what the client is expecting.
Proficient hairdressers are consultation pros who can talk to their clients during their first visit to establish what they want. They discuss with their client, in great detail, to convey what service they can provide. In addition, they can make recommendations for services that will meet their client's needs.
Hairdressers need to be attentive and listen closely to their clients as they describe what they want to be done. Experienced hairdressers ask clarifying questions to prevent mistakes and avoid any misunderstandings. They communicate with their client to ensure there are no aspects of the service that are unclear.
Honesty and tact are the two most important aspects of communication between a hairdresser and their client. It may require them to be able to explain to a customer why the look they want just isn't possible, in terms they can understand. More importantly, an expert hairdresser is quick with suggestions for a style more suited to the individual they're serving.
Conscientious hairdressers need to be truthful about their service prices so as not to mislead the client. If there is an extra fee for additional services, a forthright hairdresser lets their client know upfront. No one likes to be surprised by a high tab when they get to the cashier. Hidden charges and incidental expenses will lead to unhappy clients and no return business.
Reputable hairdressers disclose all fees and extras during the consultation. This type of open and honest pricing makes it clear to the client how much they will be expected to pay. Being honest in the beginning about the pricing of the salon services will avoid outrage at the register from sticker shock.
In addition to honesty, a trustworthy hairdresser needs to be reliable. They keep to the appointment times so clients aren't sitting and waiting all day. They understand their client's time is valuable so they provide high-quality service consistently. Successful hairdressers arrive at work on time, ready to perform at the top of their game.
Communicative hairdressers are confident and social with both their clients and their coworkers in the salon. They are comfortable with small talk and holding conversations with all walks of life. They have positive energy and open communication with everyone in the salon.
Learn more about choosing the right employees HERE.
Quasi-Therapist
Hairdressers play an integral role in someone's outward appearance and turn, can influence the client's self-confidence. Trusting a stranger with how you look takes courage. Once an initial bond of trust has been established, a level of comfort develops. This relationship can lead to the hairdresser becoming an extension of the client's circle of confidants.  
A compassionate hairdresser will establish a deeper connection with their clients through casual conversation. They take an interest in who their client is as a person and not just a source of income. When a hairdresser takes the time necessary to build a rapport with their clients, they increase levels of trust, comfort, and return business.
Clients who feel comfortable with their hairdresser will open up and share more personal aspects of their life. They'll begin to share their frustrations and struggles with a hairdresser who has shown care and compassion for their appearance. Gracious hairdressers also get to experience their clients' happiness and excitement in the same way a close friend would.
Professionalism and Talent
Competent hairdressers understand that mastering the techniques they learned in cosmetology school comes from practice and continued education. Over time, they develop their unique methods based on what they've learned. It's important to note that some states require the completion of additional coursework before a cosmetology license can be renewed. 
Traits of a qualified hairdresser include preparing their tools and workstation to ensure everything is clean and ready. All of their equipment should be easily accessible and in its place so that they're not wasting their client's time searching for that missing brush again. They also know how important their appearance is and how it influences the opinion of their client
A seasoned hairdresser has the eye of an artist who can see the final picture in their mind before they begin. They are detail-oriented and have an instinct for what looks good and what doesn't. They have a sense of where to cut, how to braid, or what color to create for each client who sits in their chair. In addition, they are fluidly familiar with their tools to transition smoothly from one step to the next.
Their vision for beauty allows them to see the result and they know how to execute the steps necessary to achieve the goal. A knowledgeable hairdresser can assess the right look for a client's particular facial structure. They give accurate and honest consultation suggestions when talking to their client.
Expert hairdressers combine the knowledge from school with their instinct for style and design to create the look best suited for each client. They can visualize how the size and shape of the client's face will affect the appearance of a particular haircut in terms of length and style. Versed hairdressers know how to match styles to enhance or detract from natural features such as the width of the forehead, size of the ears, and length of the jawline.
A highly-trained hairdresser can customize their style skills to meet the various needs of the clients who enter the salon. They work well with people who know exactly what look they want to achieve. And they can be counted upon to provide expertise and compassion for clients uncertain of what look they're hoping to accomplish.
They have an instinct for what will be the newest style craze and can keep up with changing styles and trends. Fashionable hairdressers take time to learn new techniques and how to use the latest tools of the trade. In addition, they continue their cosmetology education to learn about changes and maintain their license.
These trendy hairdressers know that fashion changes with the seasons and as years pass. A good hairdresser keeps up with the latest fashion progressions including colors and texture. They can blend the newest look into their client's styles. 
They are skilled at flowing with the tide of change as fashion trends come and go. They learn to work with the new tools that often accompany innovative styles. Their adaptability extends to the unexpected drama that comes with this industry.
No two days are alike in a salon so a flexible and resilient hairdresser needs to be ready for anything. They can handle an unhappy client in a professional manner that restores the relationship. Wise hairdressers know how damaging one bad review can be for their reputation. They take pride in their skills and work hard to be their best.
An industrious hairdresser can maintain steady physical energy for the demands of being on their feet all day. They know the importance of self-care and mental health that is affected by working in this customer service industry. They understand how impactful mood can be on them and their client and how it affects the professional relationship.
Related Questions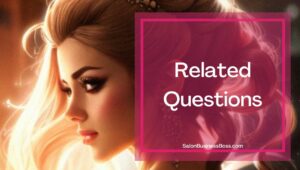 How many hours per week can a hairdresser expect to work?
A hairdresser's work schedule will depend on the type of salon in which they work. Working in a chain salon will typically be a standard 40 hour week. Hairdressers who rent a booth in high-end boutiques often set their schedule and may work well beyond 40 hours a week.
What are the average prices a hairdresser will charge for their services?
Average haircuts can range anywhere from $35 to $150, while coloring varies between $65-$200. These prices are relative to the length of the client's hair, the products being used, and the geographical location of the salon.
Looking to start your own Salon? Get the documents you need to get organized and funded here.
Please note: This blog post is for educational purposes only and does not constitute legal advice. Please consult a legal expert to address your specific needs.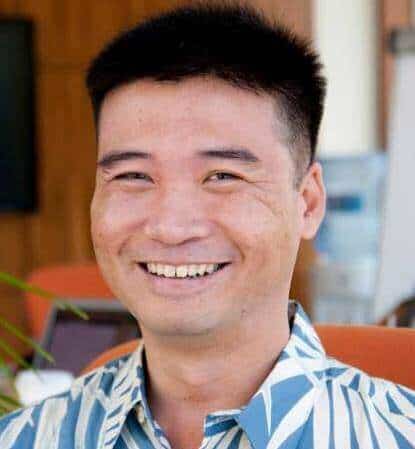 About the author. Entrepreneur and Salon Business Fan.
Hi! I am Shawn and I am a happy individual who happens to be an entrepreneur. I have owned several types of businesses in my life from a coffee shop to an import and export business to an online review business plus a few more and now I create online salon business resources for those interested in starting new ventures. It's demanding work but I love it. I do it for those passionate about their business and their goals. That's why when I meet a salon business owner, I see myself. I know how hard the struggle is to retain clients, find good employees and keep the business growing all while trying to stay competitive.
That's why I created Salon Business Boss: I want to help salon business owners like you build a thriving business that brings you endless joy and supports your ideal lifestyle.