Your hairdressing kit is what defines you and the work that you do—making sure you have all the tools you need is essential to your success and marketing your brand. These basics listed below are the bare minimum of what you need. 
Your hair salon essential equipment list should include:
All-Purpose Shears
Blending or Thinning Shears
Blow Dryer
Curling Iron
Hair Straightener
Paddle Brush
Comb Set
Round Brush
Sectioning Clips
Salon Hairdressing Cape
Remember all the other furniture and equipment you will need—styling chairs, mats, salon stations, dryer units, shampoo areas, accessories, and lighting. But when it comes down to it, no salon is complete without the following items. 
All-Purpose Shears
This may seem obvious to some, but having a perfect set of shears for your business is key. It's the tool you'll be using the most, so make sure you find one that both works for your set demographic and your hands. 
The most traditional shear size is 5.5 inches to 6.5 inches. You'll use those for basic trims and clean cuts. Make sure you buy a set of shears based on your handedness; shears can come either left or right-handed.  
This is the most important tool in your toolbox and has the biggest range of prices, from $20 to over $500. Find the style you like, and invest in a good pair, because they could last you a long time. 
For an affordable shear, trying the Equinox Professional Razor Edge scissors. They are highly rated, ergonomic, and made of stainless steel. The Fromm Explore 5.75 inch Shears are also affordable and nick resistant. 
When you find the style or set up you like, you can try other types of shears, like the Equinox International Professional Razor Edge Series shears that have an adjustment screw, or the Cricket Shear Xpressions, which is made of stainless steel, has an ergonomic handle, and a silencer to stop the metal sounds it makes when you cut. 
Blending or Thinning Shears
If you're looking for additional shear sizes, you can find a smaller shear for precision work and a larger shear for bigger jobs. For even more precision or to remove weight, try a blending shear as well. 
A blending or thinning shear can help create texture and detail, along with transitions between different layers in a hairstyle. While both remove weight and smooth outlines, a thinning shear has teeth on both blades, while a blending shear has one blunt blade and teeth on the other. 
For thinning shears, try the Invent 28-tooth Thinner Shears. Made of sturdy steel, they sport a comfortable grip. A more high-end blending shear, like the Sam Villa Essential Series Reversible Blender, works best on fine hair and blunt lines, but also comes with an added warranty. 
If you're looking for a duo set of highly-rated shears and blending shears, try the Cricket Centrix Roc-it Dog duo. While the cost may be out of range for a new hair salon, this set sports grips, a removable finger rest, and precision blades. If you want a more affordable set, try the Sirabe 10 Piece Hair Cutting Set, which contains several sets of shears, a case, and more.
Blow Dryer
This is another tool, besides the shears, you'll find yourself using the most. When you're looking for a blow dryer for your business, consider something that isn't heavy and that can cut the time it takes to dry all types of hair. 
For a professional option, the Harry Josh Pro Tools Pro Dryer 2000 is a functional choice. This blow dryer touts eight heat settings, a motor with a reduced drying time, and a professional length, nine-foot cord. 
For a more affordable option, try a blow dryer like the MHU Professional Grade Hair Dryer. This under $60 piece of equipment comes with a concentrator and diffuser. It also claims to cut drying time in half and has a removable lint cover to extend the life of your equipment.
Curling Iron
A versatile curling iron is going to revolutionize your hair salon business. By picking a curling iron around an inch in size, you can use it for not just ringlet curls, but all types of hairstyles. 
There are two types of curling irons—a straightforward iron and a Marcel iron. The marcel iron uses a clamp to hold your hair in place but requires you to hold down the handle in place or the hair will fall out. The choice is yours—a marcel iron is more precise and uniform, but the straightforward iron, or a curling wand, has more versatility.
The GHD Creative Curve curling iron gives relaxed waves and is very easy to use. It also maintains a heat of 365 degrees and uses a 1-inch tapered barrel; it also comes with a safety stand and a longer professional length cord for ease of use. 
The Conair Infinity PRO Curling Wand fits in the other category—it's a tourmaline wand without a marcel clamp, making it perfect for more uneven waves. The tourmaline construction helps make sure that the hair can be styled without being damaged, making this $15 product a steal. 
Hair Straightener
Alongside the curling iron, you have your hair straightener—another of the three most important electrical tools you have in your salon. 
Much like the curling iron, the temperature of your straightener must be standardized. Make sure the temperature on your straightener is around 365 degrees Fahrenheit, so you do not damage the hair. 
An affordable option for both personal and professional use is the Furiden Professional Hair Straightener. It heats quickly and boasts floating plates with curved edges to provide more control and avoid snagging. 
Another affordable choice is the Revlon Salon Straight Cooper Smooth 1 inch Flat Iron. This iron has a heat setting up to 455 degrees to use even on the curliest of hair. 
This kind of straightener can also do double duty—its construction allows you to use it as a curling iron as well. If you're confident in your skills, you can do away with a separate curling iron and use a tool like this straightener!
If you're looking for a higher-end hair straightener, check out the GHD Eclipse Flat Iron. Professionals tout this piece of equipment online and it is used by famous names such as Jennifer Lopez and Chrissy Teigen. This piece of equipment comes in at around $250 at Sephora and maintains its heat at exactly 365 degrees. It also won Allure's Best of Beauty award.
Paddle Brush
A paddle brush is integral to detangling hair. Also, paired with a blow dryer, you have a perfect way to create tension when drying hair. 
When it comes to choosing a brush, look for one that is sturdy, like wood, and with bristles like boar to easily distribute natural oils in the hair. The Aveda Wooden Paddle Brush falls into this category—it helps to detangle and smooth out hair while blow-drying. It's also affordable at $24.
A larger brush that can fall into the paddle brush category is the Mason Pearson brush. Easy to wash with a smaller shape, the brush fits easily into your hand and avoids creating static electricity. While the brush comes in typically around $175, the boar bristles help to circulate the scalp's natural oils and conform naturally to the scalp. 
A Comb set
Combs is the most versatile tool in your tool belt—sectioning, separating, straightening, styling is all ways to use your combs. Focus on getting a rattail comb for easy sectioning and separating and a wide-toothed comb to help to detangle. 
Look for combs that can handle high heat, so when you're using it with your blow dryer, you don't melt your combs. 
A cutting comb is your priority, and you should look for one that is sturdy and about eight inches to detangle hair and create sections for cutting. CHI Turbo Carbon Wide Tooth Cutting Comb is stiff enough to use in sectioning but is also durable enough when cleaning with barbicide. 
When looking for a wide-tooth comb, consider the Vernon François Wide-Tooth Comb. These combs are best for curly hair, and this particular comb has a comfortable grip and can be used on wet or dry hair. 
A Round Brush
Along with your paddle brush, you need a round brush—when creating a blowout, you must have the perfect round brush for the job! 
Sizing can be different depending on the length of hair and the style. When they're made of metal, they can heat up when you're using them with a blow dryer, helping to create a bouncy curl. 
A round ceramic brush is a key to producing shiny waves, so TIGI's Large Round Brush is a salon favorite. 
Another round brush to consider is the GHD Ceramic Vented Radial Brush. It matches well with a blow dryer and functions best with longer hair. In the same price range is John Masters Organics' Medium Round Brush—using boar hair and nylon, it helps to reduce frizz while blowing out hair. 
Sectioning Clips
Now that you have all the tools you need to cut and style hair, you need to make sure you can properly see your work—that's where the sectioning clips come in. 
They help section off parts of the hair you have already worked on or haven't yet and can help you stay organized while you're blow-drying or even coloring. 
Look for dry sectioning clips—you can use them on wet hair, but you won't get the lines when used on dry hair. The JDB Luxor Pro Clips are sold in sets of three and can be used in both wet and dry hair. 
Adecco's Styling Hair Duckbill Clips are tight and will not snag fragile hair. 
Check out more equipment essentials HERE.
Salon Hairdressing Cape
Making your customers feel comfortable and clean is your number one priority when it comes to customer care. Finding the right cape will not only help with that but help protect your customers' clothing when they come to you for an appointment!
You can choose several different fabrics for your salon cape—vinyl can be used for shampooing, while plastic is used for coloring. Whatever fabric you choose, they need to be durable and waterproof to protect your client's clothing. 
This Betty Dain Nylon cape is a one size fits all cape with neck snaps and is both water-resistant and machine washable. 
For a salon living in the more modern age, try a cape with a see-through window so your clients can stay on their devices and remain protected. The Green-Estetica Barber Cape has a see-through window, traditional adjustable neck closures,  and is easy to clean. 
When it comes to outfitting your salon, it comes down to personal choice. Whether the cost of the item you pick is several hundreds of dollars or a drug store buy, it doesn't matter, as long as it works for you and the styles you do. And don't forget some of the accessories for your tools, like the appropriate brush cleaners and spritzers—you'll be happy you have them on hand when you need them. 
The most important essential tool that you need, though? Your skills—you can have all the tools on this list, but your ability to use them is still the most important!
Related Questions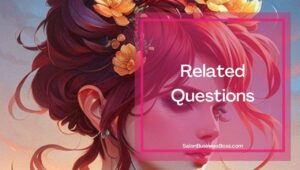 What equipment do I need to color hair in my hair salon?
When coloring hair in your salon, you'll need processing caps, coloring brushes, gloves, and protective equipment, mixing bowls, and a set station for completing the hair coloring. Make sure everything that you have is bleach safe. 
Where can I buy products online?
Buying products online is easy, especially through Amazon. They have the Amazon Professional Beauty Store, where you can order at wholesale and with free shipping when you sign up for an Amazon Business account and submit your beauty license. 
Looking to start your own Salon? Get the documents you need to get organized and funded here.
Please note: This blog post is for educational purposes only and does not constitute legal advice. Please consult a legal expert to address your specific needs.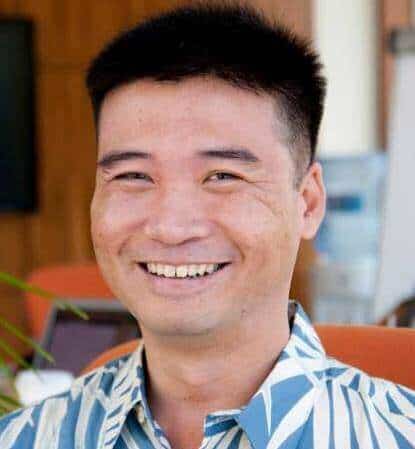 About the author. Entrepreneur and Salon Business Fan.
Hi! I am Shawn and I am a happy individual who happens to be an entrepreneur. I have owned several types of businesses in my life from a coffee shop to an import and export business to an online review business plus a few more and now I create online salon business resources for those interested in starting new ventures. It's demanding work but I love it. I do it for those passionate about their business and their goals. That's why when I meet a salon business owner, I see myself. I know how hard the struggle is to retain clients, find good employees and keep the business growing all while trying to stay competitive.
That's why I created Salon Business Boss: I want to help salon business owners like you build a thriving business that brings you endless joy and supports your ideal lifestyle.