Your salon is your baby. You've put a lot of blood, sweat, and tears into building your beauty empire. You'd rather not have anything that impedes your progress and growth, right? Losing great staff members would be detrimental to your success, wouldn't it? How on earth can you keep your staff motivated and help your styling salon become the next Regis Corporation?
10 Motivational Salon Staff Incentive Ideas
Focus on measurable actions
Share numbers
Non-competitive incentives
Team competitions
Involve your entire salon team, even support staff
Keep it simple
Make it visual
Have long-term incentives
Celebrate individuals
Slow down, ask questions, and make improvements
Your staff is the most critical aspect of your salon. An unmotivated, lackluster staff can lead to a loss of clientele and a quick downturn to your business (and you definitely don't want that!). If you are a salon owner or manager and want to keep your staff inspired and driven, this article has been written with you in mind! We've compiled a list of a few handy do's and don'ts to keep in mind when brainstorming salon staff incentive ideas for boosting everyone's motivation. So grab your shiniest pair of scissors, favorite color mixing bowl, preferred beverage, and let's get down to business!
Motivation matters! What does my salon gain from a truly motivated team?
Unmotivated employees are a risk that no business owner should be willing to take. A team that lacks motivation equals a staff with little to no interest in providing the high-quality services that your salon is built upon. Poor service leads to a loss in clients and, in turn, will lead to a possible loss of your business.
Keeping your staff's spirits up will lead to:
Excellent customer service

Satisfied clients

Higher client retention

Lower employee turnover (happy employees don't leave!)

Increased revenues

A trusted business (employees AND clients!)
Motivating, uplifting, and inspiring your staff to be the best they can be will yield positive results all the way around.
What motivates staff?
Before we dive in, let's take a look at what factors Psychology Today's 2014 study addressing employee motivation revealed:
Now that we've covered the why and what, let's cut right into the how!
Focus on measurable actions
When creating a motivational incentive program, choose measurable actions instead of subjective ones. What I mean by that is, decide to reward a staff member who has the most rebooks for the week instead of the employee who executed the best cut and color.
Utilizing measurable actions (sales, rebooks, new clients) will immediately squash any issues that could arise from staff thinking that you are playing favorites in your selections. (Issues with favoritism, whether perceived or actual, can have a real impact on camaraderie within your salon team.)
Secrets don't make friends: share the numbers with your staff members so they know where they stand and how they can improve
Salon staff incentive programs are a great way to increase your salon revenue. Really great incentive programs, however, will also aid your staff in growing their talents, confidence, and careers.
Sharing your monthly analytics with your staff can have a significant impact on their performance. By providing each member of your team with monthly goal sheets as well as their prior month's:
Total client bookings

Total working hours

Booked hours

Working hours

Hours available
You will enable your stylists to have a physical goal to work towards for the next month.
Incentives don't always have to involve competition
Yes, competition can be great, but it can also lead to jealousy or even a loss of confidence in those who never "win."
One idea you can implement for non-competitive incentives is something akin to a prize box. Set a simple goal (like selling two products to one client). The result is to draw from a bin of rewards, like a $10 gift card to the coffee shop on the corner or the ability to hand off an end-of-day duty to another staff member.
There will be staff members who can pick from the prize box daily and those who only draw once a week. Regardless of frequency, all your staff members will "win" something and find themselves in competition with no one but the face in the mirror.
Occasional competitions are a good thing
Competition can be productive, but you don't want to re-create Lord of the Flies. You want a cheerful camaraderie between your staff members, not a cut-throat one. To avoid scissors being used as weapons in your salon, steer away from individual contests and more toward team competitions.
Team competitions can be a great learning tool for all your salon employees. By merging veteran stylists with growing talent, you can help increase the confidence and skills of your staff members. 
Everyone in your salon is an essential member of your team
Support staff can make or break a salon. Typically, the first person that a client (or potential client) speaks with is your receptionist. Suppose your receptionist is a rockstar who regularly upsells products and services to your clientele. In that case, you need to recognize and reward that behavior.
No, you don't have to create a formal contest for your support staff. Still, you do need to include them in team competitions and reward positive behavior.
Clean lines, simple styles
When designing team competitions or staff incentives, have simple, concise rules that will be easy for all employees to understand. Set a goal, state the rules, and explain the reward.
Eye on the prize
Stylists are visual people, right? Team competitions and incentive programs work best when your staff can "see" recognition, reminders, and rewards. Post reminder notices in the breakroom, recognize outstanding staff members on social media and make sure to keep the impending reward in the minds of your employees.
Think for the long-run
Quick wins are fantastic but short-lived. Creating programs that provide a long-term benefit will not only empower and motivate your employees but result in less employee turnover.
Celebrate good times, c'mon!
There is a direct line between recognizing and celebrating individuals and employee retention. Any cause for celebration is a great one! Recognize everything from birthdays to work-iversaries to upcoming bundles of joy.
Showing your employees that they are meaningful members of your team can be a great motivator!
Take a break, open your ears, and improve!
Constant back-to-back team contests and incentive programs will actually instill burnout in your salon staff. Take a break every once in a while to give your staff time away from the competition.
Breaks allow you to follow up with your employees regarding what they found motivational or distressing about previous competitions and incentives. Take note of their observations and use that to improve future ventures within your salon.
The Final Cut
Keeping your employees motivated is one of the most important roles you will play as a salon owner or manager. A motivated staff of stylists will make or break your business, so make sure to keep them inspired!
Related Questions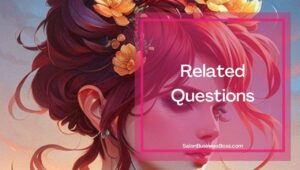 What types of questions should I ask my staff when surveying their satisfaction with previous promotions/incentives/competitions?
Ask if the employee found the program to be well-thought-out.

Did they feel as though their full potential was being challenged?

Did the employee know the rules, expectations, and rewards offered?

What types of programs would the employee like to see in the future?

​
Looking to start your own Salon? Get the documents you need to get organized and funded here.
Please note: This blog post is for educational purposes only and does not constitute legal advice. Please consult a legal expert to address your specific needs.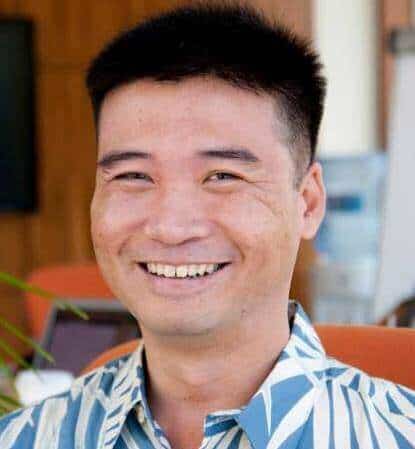 About the author. Entrepreneur and Salon Business Fan.
Hi! I am Shawn and I am a happy individual who happens to be an entrepreneur. I have owned several types of businesses in my life from a coffee shop to an import and export business to an online review business plus a few more and now I create online salon business resources for those interested in starting new ventures. It's demanding work but I love it. I do it for those passionate about their business and their goals. That's why when I meet a salon business owner, I see myself. I know how hard the struggle is to retain clients, find good employees and keep the business growing all while trying to stay competitive.
That's why I created Salon Business Boss: I want to help salon business owners like you build a thriving business that brings you endless joy and supports your ideal lifestyle.