If you're in the hairstyling business, then you already know exactly why you can't stick a client in a standard wooden desk or dining room chair. For you, it'll be difficult to maneuver the client's head, properly access their hair, and generally just move around the chair. Meanwhile, they'll probably be miserable, and instead of enjoying the experience, dwell on how uncomfortable they are. Chances are they won't return in the future, either. Hair takes time, and therefore demands a certain standard of comfort for both parties involved. That's why knowing how to find salon chairs for rent in your area and ask how much they cost are vital skills to possess as a salon owner.
To find salon chairs for rent in your area ask other local salons. Reach out to industry friends, acquaintances, and mentors. Speak to retired hairstylists and salon owners. Join relevant online salon communities and loon on sites such as Craigslist for listings. Renting a salon chair in your area isn't just possible; it's easy, too.
Finding Salon Chairs for Rent In Your Area
Remember — you don't have to get every salon chair from the same person or vendor. While they might not all be perfectly uniform, most customers don't notice those types of details. Moreover, even if they do (and take issue with it), by the time you get your client over to their chair, pamper them, and deliver high-quality services, they'll either forget or merely cease to care.
Mixing and matching is a terrific way to offer your customers leisure — or at the very least, comfort — without breaking the bank. Rather than renting a bunch of older, rundown, less comfortable chairs in bulk, you can select a few nicer ones, and leave enough in your budget to purchase lower quality ones for the rest of the salon. This way, you can start collecting nicer rental chairs as it becomes more fiscally possible for you to do so, and send back the other ones whenever they reach the end of their respective leases. Eventually, you'll have decked your entire place out with top-tier salon chairs!
In the meantime, be sure to place your chairs strategically. For example, customers (on average) spend considerably less time at the hair wash station than they do elsewhere in the salon. Further, the main source of discomfort for them there will be having the backs of their necks bent over the sink fronts.
That's why it makes the most sense to keep your lower quality, older, less comfortable chairs at the hair wash station, and save the comfier chairs for the salon's haircutting and heating/drying areas. This way, once the clients' hair is all rinsed out, you can get them comfy again.
Speaking of which — here are some ways to find salon chairs for rent in your area.
Query Other Local Salons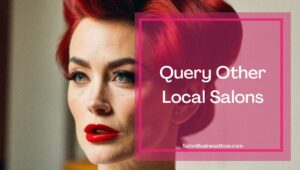 This one takes a certain amount of gusto, but working in hair styling, chances are you or someone on your staff is charismatic enough to approach strangers for assistance. Conversing with people at other individually-owned salons in your area can be a great way to find some chairs to rent, get a lead as to who their source is, and possibly even acquire a few tips about someone who might be looking to rent out a few of their lesser-used chairs, reduce the clutter, and/or make room for newer models.
Keep in mind that this search extends outside of hair salons alone. Threading, microblading, skin treatment, nail, and sometimes even tattoo salons often use identical or similar chairs. Furthermore, and especially if they've been around for a while, they might have some perfectly good chairs sitting in the back that they simply don't use anymore, are dying to rehome, and/or wouldn't mind making some profit from by renting them out.
Convincing them to rent those chairs out shouldn't be too hard either — in the event they aren't already. Business owners and individuals alike can appreciate the benefits of creating a low-effort, continuous stream of income. In this case, your renters would be doing exactly that by leasing out stuff they don't use anymore to you.
Reach Out to Salon Industry Friends, Acquaintances, and Mentors
As people upgrade, change, or move locations, they end up stuck with tons of stuff they don't need anymore, but aren't sure how to shift. This means these items are taking up valuable space in their own homes or venues, costing them money to keep in a storage locker, and/or generally holding them back from other things they'd rather be doing. Worse yet, plainly getting rid of these items by chucking them in a dumpster or landfill isn't simply environmentally unsustainable — it also puts your industry friends, acquaintances, and mentors out of significant amounts of money.
No one wants to operate at a loss. So, offer them an alternative. In the event they have any salon chairs they're looking to shift or get rid of, express your interest in renting them out. This way, you're not only taking their chairs off their hands for them, but you're also providing them a steady stream of effortless income from which you benefit as well.
Leasing means this isn't a permanent commitment, either — for you, or for them. They aren't entirely surrendering their backup supplies, nor are you stuck with those chairs forever. Someday, you'll be free to upgrade and, when that day comes, it won't be on you to rehome, store, dump, or sell those chairs.
Speak to Retired Hairstylists and Salon Owners
If you know any retired hairstylists and/or salon owners, they might be the perfect resource for finding chairs to rent. There's a good chance they have a bunch of old stuff from their salon stored either in their own homes, or in some rented storage space nearby — and are deeply inconvenienced by them now that they have been rendered useless in their daily lives. In addition to the burden aspect, people — especially retirees — can always use some extra money. Renting out chairs is a terrific way for people to make easy cash without sacrificing time or exerting effort they may not have.
Promise to take extremely good care of their chairs, respect them, and maintain them well. There's a good chance they won't be able to resist the offer, and will be glad they took it.
Join Internet Communities for Salons and Stylists
Big city, suburbia, metropolis, or small town alike, always assume — especially as a small-business owner — that there are people you don't know, and have yet to meet. One great place to discover other local hairstylists and salons in your area, as well as network, is the Internet. In the digital age, online community as a small business owner is more vital than ever. Some might even say it's inevitable.
One great place to do this is Facebook. In fact, it comes the most recommended for joining local networks that lack a single, cohesive, physical meeting space. You're busy. So are the other salon owners in your area. By using Facebook, you save time, energy, and other resources needed to successfully engage (physically) with others in your area.
From here, you can ask if anyone is renting out salon chairs, or knows someone else in the area who might have lead. You probably won't be the only person using the group as a resource in addition to and/or instead of a social network to connect with people who share similar interests.
Check Craigslist for Chair Listings
Craigslist has a bad reputation, but is also a wonderful resource when used correctly. Skim the for-sale posts in your area, or neighboring ones to see if anyone is looking to rent out their salon chairs. Further, post your own bulletin so people know you're seeking rental chairs. Don't be afraid to ask questions, negotiate, and ask for photos or face time with the products.
Just ensure you take appropriate safety measures in doing so, since meeting strangers on the Internet in real life doesn't always go perfectly. Honestly, and although easier to cross-reference, the same applies for renting from people you meet on Facebook, or like platforms. Aim for pickup instead of drop-off, take a friend (or a few) with you, and ensure someone else knows where you are, what you're doing, and when they should start to worry (in the event anything happens).
If you have any reservations or concerns, or even just experience a moment's worth of unease at any point in this process, trust your intuition and back out. As you can see from this article, Craigslist isn't your only option. It's merely one of many avenues you can take as a renter.
Learn how many clients you need to make booth rent worth your time!
How to Ask How Much They Cost
Finding out whether something is for rent is the easy part. However, getting a price might be tougher. People aren't always upfront with pricing because they don't want to risk settling for less in the event the person renting has and intends to spend more. Some also like to try their luck with negotiating, or else waiting out interested parties until they're able to determine the highest bidder.
So, here's what you do.
You tell them your budget, and see if they're willing to work with you to make some type of a reasonable exchange, or else give you a discount. If their prices appear unreasonable, or else out of your budget, some bargaining and negotiating might be in order. Worst case scenario is you fail and try again with someone else. Best case scenario is you get to rent out some cool, affordable chairs!
Fibbing, negotiating, bargaining, and lowballing are all options as well — just make sure the other party is on the same "business-only" page as you. You probably don't want to lie to your best friend's sweet and well-intentioned — but financially vulnerable — grandmother who's being kind enough to let you rent out her precious possessions at an extremely affordable price. However, a slick stranger who you know wouldn't hesitate about pulling something over you is usually fair game.
Regardless, the best way to find out how much anything costs — assuming you're in the position to do so — is to simply just ask. And if you're not in a situation where the renter is willing to be transparent with you about their rental fees, then they're probably not someone you want to enter a lease with anyhow.
Related Questions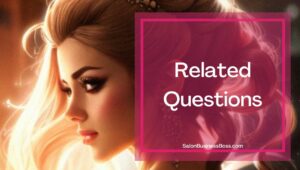 1. Renting is fine, but isn't buying chairs more cost-efficient?
Yes — and no. If you're starting out, chances are you don't have enough to buy fancy new chairs — or even used ones of the same caliber. Even so, you don't want to commit to a chair until you know what works best for your salon's specific needs. Whether you decide to buy in the future is up to you, but for starting out and getting settled in, renting is far more logical.
2. How important are salon chairs compared to other salon items?
Salon chairs are essential, but so are many other things. Appliances, products, tools, and cleaning products are just as, if not more, vital to the success of your business. Nevertheless, chair-selection still requires a certain level of priority and care if customers are to enjoy their experience at your salon and — more importantly — return for more services in the future.
Looking to start your own Salon? Get the documents you need to get organized and funded here.
Please note: This blog post is for educational purposes only and does not constitute legal advice. Please consult a legal expert to address your specific needs.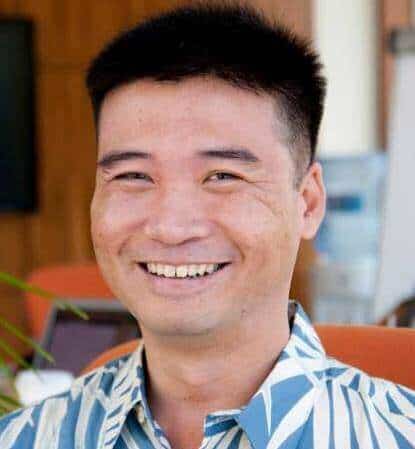 About the author. Entrepreneur and Salon Business Fan.
Hi! I am Shawn and I am a happy individual who happens to be an entrepreneur. I have owned several types of businesses in my life from a coffee shop to an import and export business to an online review business plus a few more and now I create online salon business resources for those interested in starting new ventures. It's demanding work but I love it. I do it for those passionate about their business and their goals. That's why when I meet a salon business owner, I see myself. I know how hard the struggle is to retain clients, find good employees and keep the business growing all while trying to stay competitive.
That's why I created Salon Business Boss: I want to help salon business owners like you build a thriving business that brings you endless joy and supports your ideal lifestyle.