If you are in the process of opening a salon, or you already are in business but looking to branch out, you will need to find the perfect staff. Being in business alone is fine, but after a while, you can't grow like you could with other people. The proper staff is essential to successfully grow your business and profit. 
To recruit staff to staff your salon follow these steps:
Decide what you will pay and how you will pay employees. When determining pay, you will set yourself up for either looking for new and inexperienced hairdressers or veteran stylists with a normal clientele. Remember, if you want a booth rental, you want experienced stylists because they will have their clients and if you pay hourly or commission, that can set you up for accepting a wider range of stylists.

 

Figure out how many employees you need and what positions
List all the qualities you are looking for in an employee and determine the qualifications you will need to find during the interview.

 

Put up the ads in the right location
Conduct the interview and make your selection

 
Step 1- Determine how you will Pay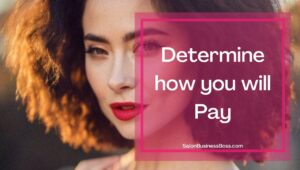 A few things you need to consider- how will you pay? There are a few different ways you can pay employees- each way has benefits and cons. Some also work better for new workers vs seasoned salon vets. What are the three major ways of compensation?
Hourly– You can set a specific hourly rate and allow them to keep tips. If they are paid hourly, you have to pay no matter how much they work or how much they do for the full shift. They have specific times and days they must come in and work and they will get paid for the full shift. 
Commission– You could choose to pay per service. Take the prices of each service and figure the percentage they will get paid per service, same with the items they upsell. If you make skin or hair products that you sell or sell products, they can also make a commission on upselling the products and they also make tips. 
Look at state laws, they may require you to make up any pay period that equals less than minimum wage. This payment plan can lead to much higher profits for your staff and it can result in higher motivation to gain and keep clients and sell extras. This is typically a good payment for an experienced hairstylist or skin therapist/manicurist who already has a client base that may follow them to your salon. 
Booth Rental– This one works best for seasoned stylists with their loyal clients. With a booth rental, they "own" their business. They may or may not have the items supplied or they may have to supply their items. They market themselves and keep all profits, so they set their prices. They pay you a small fee per month to set up their services in your salon.
Step 2- Figure out how many employees and what positions you need
Your next step is to determine what positions need to be filled. You may want 3 to 4 hairdressers to start, a skin therapist, a nail technician, a manager, and two hourly workers to help when the hairdressers are too busy to clean their stations and to take phone calls. The number you choose and what positions and credentials you need should be based on what you can pay and what state law dictates. Most secretarial and cleaning jobs can be minimum wage and held by students or people with no credentials but in all areas, hairdressers must hold licenses.  
Step 3- List All Qualities You Want in Your Staff
Make sure to make a list of all the qualities you want in a hairdresser, do you want only hairdressers or are you also looking for people to do nails and skin? If you are, opening up for estheticians and manicurists can give you a wider range of potential talent. You also want to mention how many years of experience you want, or if it's entry-level. Come up with a list of important traits as well. Staff should be focused on detail, self-starters, motivated, upbeat and they should be good with people. A lot of hairdressers can find themselves listening to problems and the drama going on in the client's life, so the ability to listen without making someone feel judged is important. 
Step 4- Determine Where To Place Ads
After you determine the payment method and what experience you want, you need to look at advertising the listings. If you are ok with less experienced hairdressers, advertising through the local beauty colleges can help get the word out. New graduates will start looking for their starting position and will be expecting to make less than more established. If you want more experienced, you could try online on sites like Craigs List, Indeed, and other websites for job postings. If your salon is already established with a client base, you can also advertise on social media. Advertising through your old customers and on Facebook can help find local talent that may not be looking through "help wanted" ads. 
Before the Interview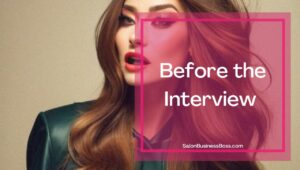 Talking to the teachers at the colleges can also give an idea of which students they would recommend. Schools work closely with the students, so they will know which ones would be most likely to work well for your salon. 
Look close at the application. Use the application to find out what experience they have and what type of education. Call the references- past employers and the school staff to learn more. 
Come up with the interview questions you want to ask. Ask about the hardest style a customer wanted, it can be a client at a past salon or the school. Try to find out how they would handle being asked to get a haircut or style they were unfamiliar with or didn't know how to do. 
Make Sure the Hairstylist Matches Your Salon's Atmosphere
You also need to understand the atmosphere. If you have a very relaxed, spa-like salon with loud hairstylists who like talking and joking it may change the atmosphere but if you have a more modern, hip salon with pop music, those same hairdressers will work well. 
During the Interview
Establish the dress code. If you want professional attire or you don't mind them working in normal clothes, make sure to establish that during the interview. You can use the interview to determine if they will fit in with the overall atmosphere as well. If you don't want tattoos to be shown, it may be best to reject anyone with visible tattoos but it's not generally a problem with most salons. 
Figure out what services you are going to offer. See how comfortable they are with doing those services and offer a service as an interview. Ask them to show you what they would do with certain services and have them walk you through each part step by step. Ask lots of questions about what products that you sell would work best for different problems and situations. If they are unfamiliar with the product line you sell, see if they will be willing to research the items so they will be able to upsell. 
Find out what type of upselling and sales experience they already have. If they have worked in salons before, they have probably worked in sales as well as services. Make sure they understand how your commission works if you offer a commission on upselling. 
You may even want to get a couple of informational brochures or pamphlets about the product lines you sell so you can pass those out for new hires to study. 
Hiring Process:
Now that you have decided who you want to hire, you may want to conduct a background and drug check. Drug tests do cost employers money, so you only want to make sure you are planning on hiring the people you send to get the test done. Normally, background checks and drug tests will take up to one to two weeks to finalize and get back, so the hiring process can take up to a month. 
Once you get those back, you will want to get the new employee in for any training they will need and orientation to fill out all the legal paperwork. 
Remember, when you hire people, you are investing in the salon. You will likely need a couple of hairdressers, someone to do nails, and someone to do skin. In many courses, you can find cosmetologists who are qualified for all three positions, but you may also want to hire cosmos to do hair, estheticians to do skin, and manicurists to do nails. Booth rentals can be both the best investments and the worst. If they don't make enough to pay the full month, you may have to kick them out or eat the cost that month, but if they make a lot, it's guaranteed income without having to pay them out of pocket. 
Commission can be lucrative to both you and the workers. They have more of a reason to upsell and you sell more products but if you plan to only pay commission there may be laws that you have to make up the difference. 
The last thing to keep in mind is that you want someone who will match the energy of your salon with their energy. You want to make sure they fit in well with your workers and that you can enjoy working with them as much as they can enjoy working with you. 
Check out more hiring tips HERE.
Related Questions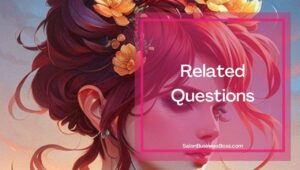 How much should you expect to pay hairdressers?
Less experienced hairdressers can make as low as minimum wage or as high as 30-50k a year, depending on how much you choose to pay and what payment methods you use. Whatever you choose to pay, make sure it fits in with your budget in your business plan. 
What legal paperwork do I need to start?
Outside of the business permit and license, you will need insurance. Insurance rates and needs vary but all salons are legally required to hold insurance. Another requirement is to apply with your state's board of barbers and cosmetologists to get a salon license. You will also need to ensure that all your employees are up to date on CE credits and have valid licenses to practice in your state. 
How Many Hairstylists Should I Consider Hiring?
Think about the number of clients you ideally would have during the day. On average, you would want to keep hairstylists under 10 in an 8-hour shift, depending on what they are doing. You also want to account for call-offs, vacations, days off, and how many other employees you have for different parts of running the salon. There is no right number, if you start to see business picking up, you can add staff. The most important things are to stick with your budget and leave yourself room to grow. 
Looking to start your own Salon? Get the documents you need to get organized and funded here.
Please note: This blog post is for educational purposes only and does not constitute legal advice. Please consult a legal expert to address your specific needs.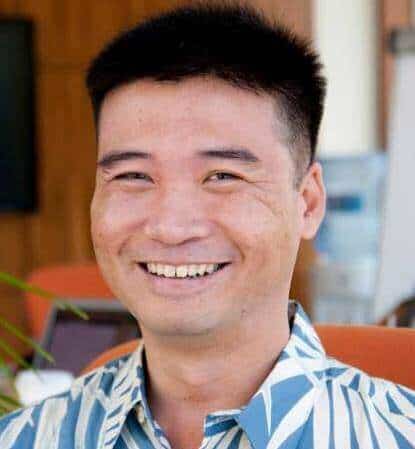 About the author. Entrepreneur and Salon Business Fan.
Hi! I am Shawn and I am a happy individual who happens to be an entrepreneur. I have owned several types of businesses in my life from a coffee shop to an import and export business to an online review business plus a few more and now I create online salon business resources for those interested in starting new ventures. It's demanding work but I love it. I do it for those passionate about their business and their goals. That's why when I meet a salon business owner, I see myself. I know how hard the struggle is to retain clients, find good employees and keep the business growing all while trying to stay competitive.
That's why I created Salon Business Boss: I want to help salon business owners like you build a thriving business that brings you endless joy and supports your ideal lifestyle.