Starting a hair salon business at home allows for flexibility in your work hours as well as the comfort of being in your own home while making money. Hair salons have continued to do well even during economic struggles in the United States so they are safe businesses to start up if done correctly. However, just because a hair salon is running out of your home does not mean it will be easier to set up than in a store. There are still many steps required to have a successful at-home hair salon business.  
Before being able to start the hair salon business at home there are some steps and planning that need to be done not only to make income but also to make sure the business is running legally.
To start a hair salon business at home there are eight steps someone should consider following to be a profitable and successful business:
Make a business plan
Set a budget
Figure out the legal requirements

 

Designate a space, design it, and furnish it
Advertising
Set pricing

 

Keep a record of spending and profits
Continue to grow the business
Step 1: Make a Business Plan
Before you can start any business, it is important to have a plan in place. It does not have to be an elaborate plan knowing every detail, but at least a general guide to help your business turn from an idea in your head to the business you have dreamed of. 
Someone wanting to open up a hair salon at home will need to come up with a name for their business. A catchy name helps advertise the business, but it is still important that potential customers can still recognize that it is a hair salon by the name. Therefore, it is important to not go overboard when creating the business name. The name will be needed when filling out legal paperwork so the sooner the name is decided the sooner you can move on in the process.  
Setting up a hair salon at home will take some time so during the planning process try to lay out a realistic timeline. Depending on legal paperwork, home remodeling that may be required, getting necessary equipment, and gaining some loyal customers it may take several months before you can start running your business. 
Step 2: Set a Budget
Starting any business can be expensive, and a hair salon running out of your home is no different. The startup cost for an at-home hair studio is approximately $62,000. This money goes into licensing, permits, supplies needed for the studio, as well as other small miscellaneous expenses. This price can go as high as $500,000 depending on high-end equipment and finishes for the business. 
There are some financing and loan options available if someone needs financial assistance starting their home hair salon business. These financing options are:
Small Business Administration (SBA) Loan

 

Microloans
Alternative Lenders

 

Equipment Financing

 
Step 3: Figuring Out the Legal Requirements
Legal considerations may vary between each state, neighborhood, and your home insurance. It is important to check with each of these to make sure that the rules are being followed appropriately.  If laws and permits are required and someone chooses to not abide by them they run the risk of getting heavy fines and can even lose their cosmetology license. 
Your state must allow you to open an at-home salon business. Check with your state to see if they require any permits to do so. A good resource for finding information on licensing, permits, and other legal requirements is your local Small Business Administration Office. 
Some licensing and permits that are required in some states include:
A Cosmetology License

 

Business Permit
Sales Tax Permit
Zoning Permit
Not only may the state have laws about opening an at-home hair salon, but if you live in a Homeowners Association (HOA) the HOA may set guidelines on what is allowed in the neighborhood. Certain neighborhoods do prohibit businesses from being run out of homes. 
Some homeowner's insurance companies and different homeowner insurance policies have rules about running businesses inside the home. Some homeowner insurance companies refuse to allow these types of businesses. While other homeowner insurance companies may raise rates or require an additional insurance policy to be added. 
Step 4: Designate a Space, Design it, and Furnish it
Once the legal requirements are figured out then you can prepare to set up the hair salon inside your home. It is best to use a designated space such as a den or spare bedroom. In some states, it is required by law to have a designated space. Some states also require walls to be put up and a designated public restroom. 
Most clients still prefer a "salon atmosphere" even though the business is inside the home. Keep the space organized and keep all the supplies in the designated location for easy access.  
Although starting it may be difficult to afford the top-end equipment it is still important not to go too cheap and look at the quality of the products. Some of the necessary equipment needed for an in-home hair salon include:
Salon chairs should be comfortable for both you and the client. Adjustable height and cushion seating is important. It is best not to just sit the client in a regular kitchen chair since they may still be looking for the salon feeling and they will not be as comfortable on a hard kitchen chair for a long period. 
This is important for some hairstyles, colors, and will give the client the salon feeling they are looking for. If you are needing to save some money here a portable hooded hair dryer may be a better option. It is easier to move around if necessary and is less expensive than stationary dryers. 
Hair Washing Sinks or Shampooing bowls
This again does not have to be the most expensive hair washing bowl you can find, but it is best not to wash the customer's hair in a bathroom sink or a kitchen sink. It will not be as comfortable for the client or you, and it will feel like an in-home service rather than a hair salon. 
Hair Dyes and Other Styling Products
If you are planning on offering hair dying and styling services, such as perms, it is important to have the supplies needed to do this. Make sure to have a variety of colors and options to mix colors to give the client what they are looking for. 
Other miscellaneous products may include: curling iron, blow dryer, mirrors, shelving for retail items, shampoo, conditioner, hairspray, and hair gel.

 
If you would like to offer a retail section try to use products when doing the client's hair that you also sell. This way the client can try the product while you are doing their hair and they can see how they like it. 
Step 5: Advertising
Unfortunately, advertising for an in-home hair salon business can be more difficult than advertising for a store location. Stores typically are at higher trafficked areas and have large store signs. Home hair salons run into problems with the rules and regulations set by the Homeowners Association when it comes to advertising. Most neighborhood HomeOwners Associations prohibit any signs on the house and some HOAs prohibit signs in the yard. 
Word of mouth and social media are the two best ways to advertise an at-home business. Tell friends and clients about the business and print up business cards to hand out and have your clients hand out the cards to their friends and family. 
Make a social media account for the business and have friends and clients follow the page to gain traffic to the site. Hashtags can help bring web traffic to social media accounts as well. Also, on the social media account or an additional link to your official business website make sure the business hours, services offered, and contact information can be easily found. 
Many hair salons give the option to book appointments online. This feature makes it easier for clients to check their schedules and book appointments. It also allows you to work on other tasks instead of answering phones and looking at calendar openings.   
Step 6: Set Prices
It is important when considering starting an in-home hair salon business that pricing may be lower than prices for hair salons inside studios. This is especially true when starting. Lower but competitive prices will help gain clients. It is important not to set prices too low so that you can still make a profit from the business, but if prices are too high then clients may look elsewhere for services. 
Customers typically like to stay with people and products that they know and trust so lower prices may help customers consider switching from their current place and stylist to your new business if it saves them some money.
Step 7: Keep a Record of Spending's and Profits
Keeping a record for both money spent and money earned is important for any business.  For any hair salon business whether at home or in a studio you are required to pay federal income tax. Some states may require state taxes and some states require sales tax on some products and services. Sales tax may include products sold as retail items as well so it is important to keep records of items sold as retail as well. 
One reason why you will want to keep a record of your profit is to help save money when it comes time to do taxes. You may be eligible for some deductions for money spent on:
Training

 

Continuing Education
Business Conferences or Seminars

 

Cosmetology Books and Magazines
Learn more about expenses HERE.
Step 8: Continue to Grow the Business
Once the salon is set up and customers start coming in regularly you can still grow your business. Referral programs are a great way to gain new customers. Also by offering loyal customer incentives can help to retain customers and have loyal customers continue coming back which is important in any hair salon business. 
It is important to continue to use social media and other advertising even after the business is set up to continue to grow and gain more clients. Word of mouth is a big help in advertising an at-home hair salon so encourage customers to bring in new customers.  
If the business continues to do well, you may have the option to add other cosmetologists to help. It is important to not hire too many new stylists right away. A waitlist can be okay for a small number of customers until you are certain that the business is going to continue to grow. Hiring too many stylists and not having enough customers will cause you to lose money and you may have to lay off stylists. 
Starting any business is intimidating and requires a lot of work and money to be put into it. A home hair salon is expensive to start up, but the beauty industry is rapidly growing and has done well even during hard financial times in the United States. By working from home it gives you more flexibility in hours, but it does require a lot of work to set up this type of business successfully. 
Related Questions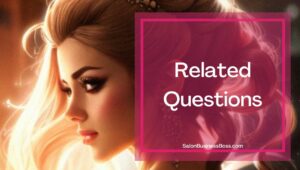 Approximately how much money do hair salon owners make in a year?
At the hair salon owners make between $14,500 to $385,000 per year. This is a wide range and varies on location and how well the business is doing. Most hair salon owners fall into the $70,000 to $175,000 per year range. 
How long does it take to complete cosmetology school?
It takes approximately nine months to complete cosmetology school. Plus there is additional training for other services such as nails and skin treatments. 
Looking to start your own Salon? Get the documents you need to get organized and funded here.
Please note: This blog post is for educational purposes only and does not constitute legal advice. Please consult a legal expert to address your specific needs.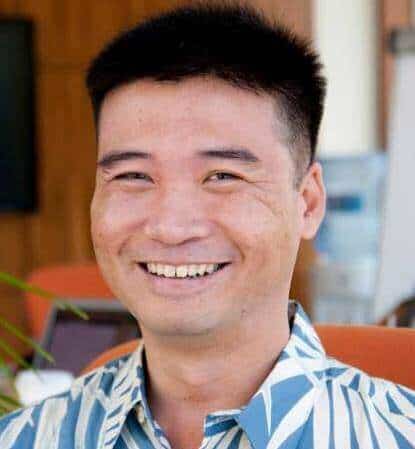 About the author. Entrepreneur and Salon Business Fan.
Hi! I am Shawn and I am a happy individual who happens to be an entrepreneur. I have owned several types of businesses in my life from a coffee shop to an import and export business to an online review business plus a few more and now I create online salon business resources for those interested in starting new ventures. It's demanding work but I love it. I do it for those passionate about their business and their goals. That's why when I meet a salon business owner, I see myself. I know how hard the struggle is to retain clients, find good employees and keep the business growing all while trying to stay competitive.
That's why I created Salon Business Boss: I want to help salon business owners like you build a thriving business that brings you endless joy and supports your ideal lifestyle.