If you're new to managing a hair salon, you may be wondering where to start. Maybe you're already managing a salon and curious about whether or not there's room for improvement. Either way, many different pieces go into making sure your salon is operating as effectively and efficiently as it can. 
Use the following checklist to guide you in how to manage a hair salon business with the most effective operations possible:
Efficient Booking and Confirmations
Maintaining Proper Licensing
Outstanding Customer Service
Great Staff and Great Training
High-Quality Equipment and Products
Salon Products for Sale
Effectively Managing Finances
Setting and Tracking Goals
Keep reading to learn more about these practices and start checking them off of your list!
Efficient Booking and Confirmations
Ease of booking is something every salon should be focusing on. If your customers can't make their appointments easily, they may not make them at all. To optimize operations, your hair salon should be taking customer bookings through multiple methods. 
The first method, and the most basic option for customers, is booking by phone. Customers should be able to call your hair salon to make an appointment with their desired hairdresser. This is an option that can be done without any expensive software or fancy equipment. Many customers will use this method to book their appointments, so someone must be always available to answer when the phone rings.
Even if your only method of booking is over the phone, many hair salons will manage scheduling by implementing a software program to help them input appointments quickly and efficiently. You should consider your budget before purchasing software, but this is a great way to ensure effective operations. 
If you want to take it a step further while managing your hair salon, you can purchase software that not only helps you book appointments efficiently but also allows customers to book their appointments online. This is an added benefit in managing your hair salon for a few different reasons:
You can now acquire customers who specifically like to book their appointments themselves instead of calling and speaking to someone.
There will be less work for you. Customers that normally call and require your staff to help them may opt to book online, demanding less from hair salon employees. This can allow time to be dedicated to other tasks and responsibilities.
Clients will be able to book appointments even after you close or before you open. This isn't an option if the only scheduling method your salon has is by phone. 
Any special booking options that your salon implements should be mentioned to customers that come in so that they know what their options are for future reference.
Finally, let's talk about confirmations. This is an important step in managing the booking process and optimizing efficiency for your salon. Sending a simple confirmation email to clients who create an appointment either by phone or especially online will decrease the chance of any miscommunications regarding the services the client has booked or the time at which the client has booked them.
Maintaining Proper Licensing
Before your hair salon could open, there were likely some licenses and/or permits that you had to obtain. These rules and regulations typically vary by state, and it's important to keep up with them even after the salon is open. You will probably have to renew on an annual basis to avoid financial repercussions – or worse. It will be hard to manage your salon effectively if it's losing money to licensing fines or shut down due to failure to keep up with what is required.
Outstanding Customer Service
Focusing on customer service is a meaningful aspect of managing a hair salon. Effective customer service is critical for both obtaining new clients and keeping them coming back for more. Some of the best ways to optimize customer service operations are to personalize the experience for everyone who comes in, take responsibility for any problems that arise, listen to what your customers are saying, and demonstrate an advanced knowledge of the trade.
You have a lot of customers coming in – how can you possibly personalize everyone's experience? The first way is to ensure a friendly and welcoming greeting for each person who walks in. With an organized scheduling system, you should (almost always) know exactly who is expected to come in and what services they'll be receiving. With this information, you can do things like using the customer's name and confirm what they're getting/who they're seeing before they even need to tell you. Something as simple as this can make your clients feel appreciated and important in your hair salon.
The next essential piece to managing your salon and optimizing customer service operations is to take responsibility for mistakes if and when they occur. For example, if a staff member accidentally booked an appointment via phone call for someone who wanted a full cut and color as an appointment for highlights, this could cause some confusion at the scheduled time. Acknowledging mistakes like this and making sure the customer isn't blamed or made to feel guilty is crucial. Many customers will value honesty – and showing that you can be trusted will keep them coming back for more.
Similarly, allowing your customers to feel heard is significant in hair salon management. No matter how much you love their hair, they need to love it, too! Listening to what clients are looking for will optimize customer service operations by again showing that you can be trusted and genuinely care about customer needs.
One last way to provide high-quality customer service when managing your hair salon is to demonstrate strong knowledge in the main subject at hand: hair! Many of your clients may not know much about how to do hair; therefore, they're relying on you and your employees to know the latest styles and methods needed to create their dream look. This can be done in part by having great staff and training, which will be discussed next.
Great Staff and Training
The quality of staff, and the training you give them, is imperative to managing hair salon operations effectively. Even if you are working as efficiently as possible, everyone else needs to be as well. What are the best ways to make sure this happens?
First, you'll want to hire qualified staff. Your definition of "qualified" may be different than someone else's and will be dependent on the level of training you are willing to offer.  If you're expecting staff to have a strong understanding of hair salon operations the day that they join the team, then you should be specifically looking for employees who have demonstrated success at other salons. Even when this is the case, you should still offer a comprehensive review of the way your hair salon is run to address any differences compared to what they've seen in the past.
On the other hand, if you plan to offer advanced training to those who show great potential, you can hire employees who may not have previous salon experience. If they're qualified to do hair (or any other service you're providing) through the graduation of cosmetology school, they're ready to be taught the operational procedures of your salon. One benefit of hiring staff members who haven't worked at another hair salon in the past is being able to mold them specifically to the way your business is run without worrying about previous ideas they could have trouble letting go of from other workplaces.
No matter what level of experience you decide to look for in employees, some sort of training when joining your team will be needed to make everyone feel comfortable and confident. If you don't train them, how else will they know about all of the specific things your salon does to increase effective operations – like personalizing the customer experience and promoting that advanced online booking system?
High-Quality Equipment and Products
Yes, the best staff combined with comprehensive training will contribute to having the most effective operations – but if those staff members don't have high-quality equipment and products, managing your hair salon could become difficult. 
See below for a list of equipment and products that should be of the best quality you can afford. This will ensure that your staff can provide top-notch service that leads to happy customers.
Comfortable chairs for customers, with optional features like recliners and footrests
Large sinks for washing and conditioning
Supplies for employees, including but not limited to:
Scissors and razors
Brushes and combs
Hairdryers
Hair curlers
Hair straighteners
Gels, sprays, and mousses
Hair ties and clips
Towels
Magazines/other customer entertainment
Cleaning Supplies
Optional: Retail Products
Each of these pieces of equipment (and any others you utilize in your salon) should be excellent. You can't expect your hairdressers to create beautiful hair with dull scissors, low-power dryers, and cheap products. When you look at the big picture, providing high-quality resources to customers and employees will optimize the efficiency and effectiveness of your hair salon.
Salon Products for Sale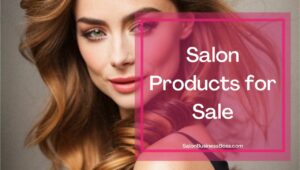 You may have noticed retail products being listed as an optional addition to your available equipment and products. Many salon managers/owners decide to sell salon-quality products to their customers.
How does selling retail products help you manage your salon and increase effective operations? Well, that can be answered easily with one word: money.
You've demonstrated to your customers that your salon and its employees are trustworthy and knowledgeable. This will allow customers to be persuaded into purchasing products. After they see the beautiful hair they have by the time they're done with their appointment, there might not even be any persuasion needed!
The extra income generated from the sale of retail products to customers can be allocated toward several areas that will enable better hair salon management and operations. A few ideas include new equipment, higher employee salaries, increased number of staff members, and even better training.
Effectively Managing Finances
Your outstanding management methods have the hair salon generating great income. Now you need to make sure that you're managing that income, along with all expenses, effectively. Smooth hair salon operations are highly dependent on how finances are handled, so it's important to pay close attention to this component of management. 
Depending on your role, some of the following practices may not apply to you. Make sure to review the ones that do!
Cash register management:
The cash register is where your money comes in. Making sure that your front desk staff members (or hairdressers if they are the ones taking payment) are highly trained on using this equipment is crucial. You don't want customers overcharged or undercharged for more or fewer services than they've received. You don't want customers being double charged for their appointments. You don't want your customer not to be charged at all. Avoiding manual errors at the cash register by ensuring that everyone has a thorough understanding of this process is a crucial part of effective operations as you manage your hair salon.
Payment options:
This part is relatively straightforward. What payment methods do you accept? Are they inclusive of the most common ways customers want to pay for their services? Customers most often will pay with cash or a wide array of debit or credit card types.
Creating a budget:
If you're managing a hair salon because you own it, then that probably means you're responsible for every element of finances. Even if you've hired someone else to help with this aspect, it's still important for you to understand what your money is doing.
Basic budgeting for a hair salon includes tracking income and expenses. Your income is all of the money you bring in from the products and services your salon provides, and your expenses are all of the things you spend money on to manage the salon and keep it running smoothly. Common expenses to track include:
Rent
Utilities

 

Equipment and supply costs
Employee salaries
Licensing
Insurance
Marketing
When you subtract your total expenses from your total income, you'll get the amount of profit your hair salon is making. What will you do with this money? A great way to grow your hair salon while maintaining effective management and operations is to invest profits back into your business.
Setting and Tracking Goals
Finally, one of the most crucial pieces to managing a hair salon and establishing efficient operations: setting and tracking goals!
There are so many different aspects of salon success that you can track and measure to potentially improve upon. You can start by considering what works best at your salon and what needs the most improvement. After that, you may want to consider setting higher goals in one or more of the following areas: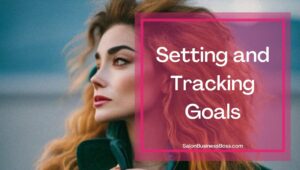 Retail sales 
– How much income are your retail product sales generating? 
Marketing
– How many customer email addresses do your hair salon have in its database? 
– How many new bookings do your salon schedule per day?
Customer retention 
– What percentage of customers come back after their first appointment? 
– How does your hair salon measure customer satisfaction? (ie. surveys, reviews, etc.)
The above topics and questions are just a few examples of goal types you may want to measure and increase. In addition to knowing what your salon's statistics are, one of the most beneficial things that can come from tracking goals is the identification of where more attention is needed. Sometimes you will find weaknesses – and successes, of course! – that you didn't even realize were there. 
You've now learned about eight different areas regarding how to manage your salon and ensure effective operations. These areas are extremely important and focusing on them will significantly improve your business – but realistically, there's an endless number of components you'll want to pay attention to. A few other topics you'll want to ensure are running smoothly include salon cleanliness, employee satisfaction, and marketing strategy. The best thing you can do for yourself, your employees, and your customers is to get the necessary help where you need it.
Hopefully, you've been able to check some of these successful hair salon management tips off of your list while beginning to identify which areas you want to improve upon. Your staff members and customers are lucky to have a manager/owner who cares so much about the quality of business they can expect. Keep up the good work!
Check out how to give the best customer service HERE.
Related Questions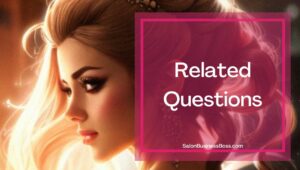 What is the best way to measure employee satisfaction in my hair salon?
One aspect to consider when measuring employee satisfaction is how much turnover you are seeing. Generally speaking, the less turnover your salon experiences, the higher level of satisfaction. Another great way to measure employee happiness is to just ask them! An anonymous survey will allow staff members to truthfully express their comments and concerns if they have any.
What is the best way to keep my hair salon clean and safe?
If you can afford to hire a professional cleaning service to come after hours, this is a great way to keep your salon clean. This extra step is not required, though! As long as staff members are thoroughly engaging in regular cleaning practices (vacuuming, sweeping, etc.) and frequently disinfecting surfaces while keeping the floor clutter-free, your salon will be in good shape.
What is the best marketing strategy for my hair salon?
There are many different options available to market your hair salon. You can hang flyers, pass out a business card, and pay for advertising on the radio, TV, or any other service that reaches your target audience. Social media marketing is one of the best strategies you can implement for your salon. It will reach a wide range of potential customers and allow you to interact with them as often as you please.​
Looking to start your own Salon? Get the documents you need to get organized and funded here.
Please note: This blog post is for educational purposes only and does not constitute legal advice. Please consult a legal expert to address your specific needs.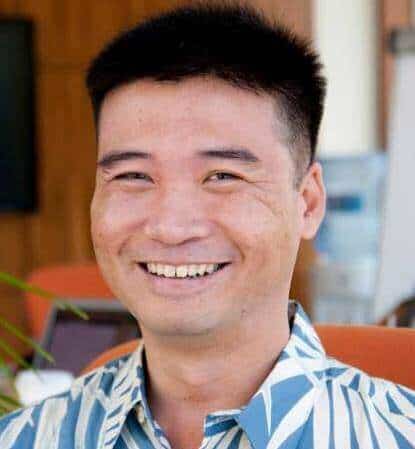 About the author. Entrepreneur and Salon Business Fan.
Hi! I am Shawn and I am a happy individual who happens to be an entrepreneur. I have owned several types of businesses in my life from a coffee shop to an import and export business to an online review business plus a few more and now I create online salon business resources for those interested in starting new ventures. It's demanding work but I love it. I do it for those passionate about their business and their goals. That's why when I meet a salon business owner, I see myself. I know how hard the struggle is to retain clients, find good employees and keep the business growing all while trying to stay competitive.
That's why I created Salon Business Boss: I want to help salon business owners like you build a thriving business that brings you endless joy and supports your ideal lifestyle.