Have you just started a salon and have been struggling to create your business card? If so, This article will help you to understand the requirements you need to format a professional salon business card.
A salon business card, like any other type of business card, needs to convey some essential elements. The distinguishing feature that sets one business card apart from another is the format. Here are a few of
 

those things you need to include to produce a well-formatted business card:
Salon name
Salon logo
Tagline
Products and services
Address and contact information
Link to your website or social media profile
The items above have been listed in the order of their respective importance and are all essential in designing a well-organized and professional salon business card. Typically, there are two sides to a business card; the front and the back. The front should contain the name, logo, and tagline while the back includes the contact information, link to your website or social media account.
Salon name
Your business name is your opportunity to invoke some emotion from potential patrons and the first thing that stands out on your business card. It is a vital first component to building your format and setting about on a design. There are certain things you have to consider when choosing a name for your salon as your salon name must be both memorable and imply the services you render.
Your salon name is also essential as it differentiates you from your competitors and creates your identity. The more your business name fulfills these criteria in a clear and eye-catching way the better!
Your salon name must be short and simple so that it will be easy to remember by anyone that receives it and so that it creates a lasting impression. The purpose is to boost awareness of your business. It also gives you an avenue to create an easy way to get referrals from customers who might have enjoyed your services.
Furthermore, a simple, short, and catchy salon name can easily attract potential customers through the excitement and sense of quality exemplified within your name design. It can generate interest in your salon merely by the way that it looks.
According to a Nielsen study, brand names can "lend credibility to product efficacy and assure quality, letting consumers know what they can expect". Consequently, these benefits hinge on the right business name. It is vital to select a name that will best promote your brand. Your name must also follow the aforementioned general rules of name selection.
Salon Logo
 A logo can be a symbol, emblem, graphic mark, or stylized name that serves as an identity of a company, organization, product, or brand. Consider the following factors when creating a great logo for your salon. 
Identity – A logo must be easily recognized as it is what differentiates you from your competitors.

Color Scheme – The color can also affect the emotions that patrons associate with your salon. This can create a positive or negative feeling but the beauty of this is that colors can also be combined to give different meanings examples of associations with specific colors include;

• Red – potency, force, and vitality.
• Purple- luxury, abundance, wealth, and royalty.
• Yellow – agility, brightness, vibrancy.
• Green – opulence, abundance, and growth.
• Orange – liveliness, vigor, creativity.
• Black – complexity, strength, universality.

 
According to a color theorist, Faber Birren,  "Just like 'love' and 'bike rack' elicit different emotions, colors like red and blue both create different human responses". This shows that you need to consider the feelings associated with the color that you use for your logo. Finally, it is essential to note that according to Antonio Damacis, "Repetition of the same color strengthens brand awareness".
Tagline
A tagline is a slogan or catchphrase used in advertising your business. It gives people an idea of you who you are and what you do. Here are some examples of some of the most famous taglines:
•Be what's next – Microsoft.

 

•Think different – Apple.
•Just do it – Nike.
•Where dreams come true – Disneyland.
•Let's go places – Toyota
A psychological phenomenon known as the mere-exposure effect is the idea that we tend to be interested in things just because we are familiar with them. This sets in once with a great and effective tagline. However, developing a fantastic tagline can be a difficult task. It requires a high level of creativity and thoughtfulness. Listed here are some tips in considering a tagline for your salon.
Keep it simple – Too many words can be a turn-off for people as it leads to distractions and may end up not getting the intended message across. About six words should be enough.

Must be meaningful – The catchphrase you desire to use must have some relation with what you offer. A lot of thought should be put into coming up with one that best suits your salon.

Must be clear – Avoid ambiguity as this can lead to a misconception of what your salon offers. An effective way you can test the clarity of your tagline is by asking some people what their first impressions are upon reading your tagline. If it is the same for most of them, then you are good to go!

Focus on benefits rather than features – For the most part, benefits must be emphasized as this is what will arouse your customer's interest in your salon. Customers want to know what they stand to gain or enjoy if they buy from you. They will be willing to patronize your salon if they see the value and benefits embedded in your tagline!
If creating a great tagline starts to look like an insurmountable task and you aren't able to settle on a clear message, omit this step altogether instead of sending the wrong message.  However, here are some guidelines that will help you avoid this situation.
Use Shopify's slogan generator.

Look at other templates as examples, but be sure not to copy them.

Try out some powerful words like prestige, gravity, humor, etc. as they are proven to be highly effective.

Don't try to be perfect. This will only wear you out. Remember, you can easily change your tagline later if it's not working.

When all else fails, walk away! You will need a break if you have tried everything possible to no avail. A break will ease your tension and allow new ideas to flow naturally and can be a lifesaver as the mind has a way of processing things better after a good relaxation.
Trying to figure out what the perfect logo is for your business? Check out our article HERE to help you find the right fit!
Products and services
Because you are using both sides of your business card, this is a great
opportunity to utilize the extra space to add a concise list of your top products and services. It is essential to write a condensed and precise version of your products and services to avoid providing unnecessary or confusing information.  As a result, this could also discourage anyone from reading through and knowing what you offer. Here are some examples of the most popular services provided in a salon.
Haircutting, coloring, and styling
Massages
Different types of makeup services.
Skincare services
Nail treatments.
Blow drying.
Hair extensions
A concise list of four or five of your top services can be included to entice potential patrons to your salon.
Contact information
This one is simple but a very important part of your business card design. Ensure that your contact information is clear, clearly placed, and eye-catching. The full location and contact information must be provided on your salon business card to make sure that people are going to the right place. Here is a brief description of what your business address must contain to be complete.
The business name.
The building number and street name.
The city, state, and ZIP code.
Besides your address, you should include information such as your phone number and email address as well. Once these items are on your card, it is safe to say your salon will be easily located by any prospective customer.
Link Your Website And Social Media Account
If you do not have a social media profile for your business, you should create one! This is a vital strategy to maximize the digital space and marketing reach of your business. Social media sites such as Facebook, Instagram, and LinkedIn can help you promote your brand and increase your business. There are various policies and requirements made by these social media platforms which you need to adhere to create a business profile for your salon, so, do your research before designing your page. Your website is also an essential element to driving your business, so, providing the link on your business cards helps you improve your website traffic. 
By following this simple template, you will ensure that you maximize the effectiveness of your salon's business cards and increase your business through its distribution. 
Related Questions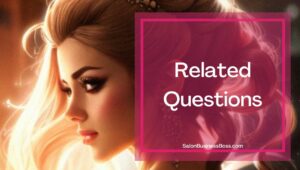 Are there other factors that influence the "feel" of a business card?
The card stock texture and thickness can also influence the perceived quality of and feel of your business.
What are some other emotions implied through your business card?
You can put any emotion onto a business card through the card's color scheme and design! Bright colors imply a playful attitude while darker colors are often preferred for a more professional feel.
What is some additional information to include on your business card?
Always include your name and title! This allows prospective clients to identify who you are and your relationship to the business.
Looking to start your own Salon? Get the documents you need to get organized and funded here.
Please note: This blog post is for educational purposes only and does not constitute legal advice. Please consult a legal expert to address your specific needs.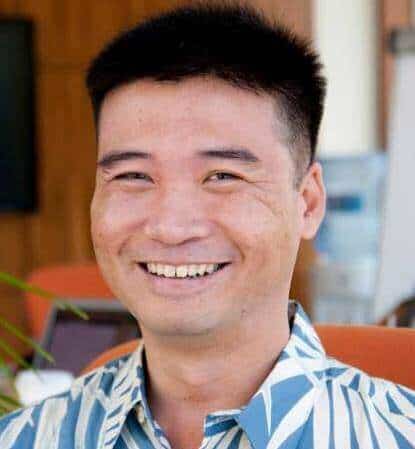 About the author. Entrepreneur and Salon Business Fan.
Hi! I am Shawn and I am a happy individual who happens to be an entrepreneur. I have owned several types of businesses in my life from a coffee shop to an import and export business to an online review business plus a few more and now I create online salon business resources for those interested in starting new ventures. It's demanding work but I love it. I do it for those passionate about their business and their goals. That's why when I meet a salon business owner, I see myself. I know how hard the struggle is to retain clients, find good employees and keep the business growing all while trying to stay competitive.
That's why I created Salon Business Boss: I want to help salon business owners like you build a thriving business that brings you endless joy and supports your ideal lifestyle.