The beauty industry is a steady business, so opening a hair salon business would be a great opportunity if you enjoy working with hair.  The advantages and disadvantages will vary depending on whether you decide to open a home hair salon business or a commercial hair salon business. 
For a home hair salon business, the advantages are a minimal investment, money saved, and cancellations are less hassle.  The disadvantages of a home hair salon business are strangers in your home, and you must be extremely disciplined.  
For a commercial hair salon business, the advantages are independence, low expectations, and new equipment.  The disadvantages of a commercial hair salon business are capital, customer loyalty, and competition.
These are just a few of the advantages and disadvantages that come with opening a hair salon.  However, some of the advantages and disadvantages can be applied to both a home hair salon and a commercial hair salon business. 
Home Hair Salon Business
A home hair salon business will benefit you if you have a booth at a hair salon and pay for rental space to help your clients.  However, there are advantages and disadvantages to having a home hair salon.

Advantages
Minimal Investment
Having a home-based business gives you the advantage of having minimal investment for your startup costs.  You will not have to worry about paying for commercial space, utilities, or payroll.  Talk with your insurance agent; your insurance may increase some with you having a home-based business.  Permits, licenses, supplies, and equipment will also be needed for your business to operate smoothly.
Since you will be working out of your home, you will most likely be working in a small house area.  This location means you will most likely not have inventory on hand for customers to purchase; however, if you choose to have hair products for your customers, you will not have to purchase as many due to the amount of space.
Save Money
Since your hair salon business is in your home, you will not have to worry about driving back and forth to work.  In turn, it will save you money on gas and vehicle maintenance.  
You will also save money on morning coffee stops and any drive-thru stops you possibly make during the day.  You will also not be tempted to go to the store to pick up something just because of the store on your way home.  
Less-Hassle Cancellations
Life happens and sometimes will cost you a cancellation.  With your home-based hair salon, cancellations will be less of a hassle since you will not have to drive to work for that appointment. This will save money; however, you are also saving time. 
Disadvantages
Strangers in Home
If you accept new clients, you will be allowing people you do not know into your home.  You will want to be cautious and very careful with who you allow in your home.  If you allow strangers to your home, you may want to have some way to have your workspace separate from your family and your home. 
Your home is a sacred place for you and your family.  Having people in and out of your home could interrupt your family routines.  Unfortunately, bad things do happen to people.   Be mindful of where you live and your surroundings.  Do you live in a busy or quiet neighborhood?  Do you live in a neighborhood that has a neighborhood watch? 
Extremely Disciplined
Your home will also be your office, which means you will need to be extremely disciplined to stay organized and stay on task.   Working from home means you would have to keep yourself disciplined when it comes to a balance.  
Keeping a balance between family time and work will need to be a must.  Keeping an hour of operation sign available will help assist you with this balance.  Keep in mind if you go on vacation or have to be closed for a day, your clients will need to be aware, and you will not have any income accruing while you are not at home working.  
Another area of discipline will be marketing.  Keep in mind that the majority of individuals use social media as a source for recommendations.  You can create a business page on social media that will allow you to market your business for free.  
Not sure what you need to get started at home? Check out our article here on all the essentials!
Commercial Hair Salon Business
A commercial hair salon business is the best option if you prefer to keep a work-life balance.  A commercial hair salon business also has a few advantages and disadvantages. 
Advantages
Independence
Opening your open hair salon means you are your boss.  You do not have to answer to anyone and have the benefit of operating your business the way you want your business to operate.  
You also have the financial independence to handle business in a way that you feel fits within your financial means.  The hiring process goes through yourself, and you get the benefit of hiring people you feel are the best fit for your business.  Having a staff will give you the ease of mind to go on vacation and know that you will still have income accruing.    
Low Expectations
As a new business, your business will have low expectations.  What does that mean?  As a new business opening in the area, you are giving customers another option in the area.  Customers will not have high expectations or any standards to meet. 
They will be looking for experiences.  You will want to give top-notch customer service.  A great way to show appreciation to your customers would be to have some reward program.  For example, you may give your customers a free haircut on their tenth visit.  You may also decide to give them a discount if they are first responders, armed services, or veterans. 
New Equipment
A new business means new equipment.  Having new equipment means you will have a fresh feel for your salon.  It also means you will have less chance of things breaking down.  
Disadvantages
Capital
Opening a salon means having to spend money.  Your startup costs will include your deposits, rent, equipment, furniture, supplies, pos system, and more.  You will also need to have permits, licenses, and certifications to open your hair salon.  Insurance will also be a must for your hair salon. 
Hiring staff will be necessary as well.  You will want certified and qualified individuals to work in the services in which your hair salon will provide.  What is the dress code for your staff?  Will you provide them with uniforms and aprons? 
Will you also provide inventory for customers to purchase?  Any hair product you decided to have in stock for customers to purchase will need to be purchased upfront so that you can have the products available.
Customer Loyalty
Customer loyalty is essential.  You will need clients for your business to grow.  You will need to create your customer base as a new upcoming business.  
You can create your customer base by getting out into the community, having a big grand opening to attract new clients, and using social media to your advantage.  About everyone uses social media daily.  This would be a great way to get your name out in the open.  
Competition
The hair salon business is a very competitive industry.  You will want to know what types of services other hair salons in your area provide to their clients.  This will be a chance to offer something they may not offer.  
Also, learn which customers they target to know who your marketing audience will need to be.  For example, are you looking to serve children, adults, or both?
There are many ways that you can market your audience.  There is the traditional way and the modern way.  The traditional way would be to leave flyers at participating businesses in the community or handing out flyers to people as they pass by your location.  The modern way would be to use social media.  You can join local groups and share your promotions and market your business.  
Related Questions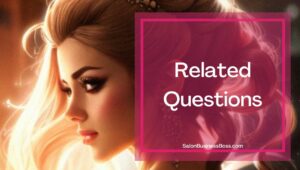 What is the average capital needed to open a hair salon business?
If you are building your hair salon from the ground up, you will spend an average of $100,000 to $500,000 in startup costs.  The average capital needed to open a home hair salon starts at $10,000 but can be more depending on what you need to do to open up your shop. 
What kind of certification or license is needed to open a hair salon business?
You will need a State Cosmetology or Beautician's License for the state you reside in, a Salon Retail Seller Permit if you decide to sell hair products, and a Salon Business Operation License to operate a hair salon business.
Looking to start your own Salon? Get the documents you need to get organized and funded here.
Please note: This blog post is for educational purposes only and does not constitute legal advice. Please consult a legal expert to address your specific needs.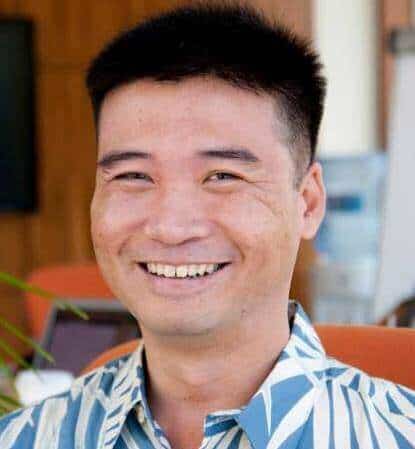 About the author. Entrepreneur and Salon Business Fan.
Hi! I am Shawn and I am a happy individual who happens to be an entrepreneur. I have owned several types of businesses in my life from a coffee shop to an import and export business to an online review business plus a few more and now I create online salon business resources for those interested in starting new ventures. It's demanding work but I love it. I do it for those passionate about their business and their goals. That's why when I meet a salon business owner, I see myself. I know how hard the struggle is to retain clients, find good employees and keep the business growing all while trying to stay competitive.
That's why I created Salon Business Boss: I want to help salon business owners like you build a thriving business that brings you endless joy and supports your ideal lifestyle.