If you have a talent for making others look and feel beautiful, opening a beauty salon might be the perfect career option for you. Before becoming salon owners, most people often see how much they spend on beauty costs over the years and want to start reaping some benefits of their passion. Considering such an extensive career move might beg the question, how much does a salon owner make?
A salon owner can make between $60,000 and $75,000 per year on average, with some owners making less and others making much more. Factors that affect profitability include location, how much you pay yourself as an owner, budgeting, income brought in, and costs incurred.
Knowing that starting a salon can be lucrative might give you the extra encouragement needed to give it a shot. If so, read on as we dive into how you can make sure you are on the upper end of the average or even above the salon owners' average income level.
Profitability Factors
Many factors can affect how much money you will make and keep in your salon business. Fortunately, you can make changes to improve every single one of these factors, making you more likely to make more money in your endeavor.
Location Counts!
This factor is one that comes up no matter what type of business you decide to start. Location always affects income, cost, and profitability
Various locations will have different limits and assets. They will also have varied costs of living.
If you choose to start a salon business in an area with a high cost of living, you will likely find yourself bringing in more money than if your business was located in an area with a low cost of living. The catch is that your costs will likely be higher, and your cost to live in the area.
You will find yourself in a similar dilemma in a location with a lower cost of living. You may be able to pay less for your costs and your cost of living, but you might not make as much in your salon business either.
In some ways, this may balance out no matter where you decide to set up. You will need to carefully weigh your decision while keeping in mind how much money you have in reserve and how quickly you need to have your business become profitable.
Budget Like a Boss
Keeping track of your personal and business finances well is one way you can ensure your business's success. 
As much as possible, you will want to plan out your income and expenses down to the penny before you even open your salon for business. Of course, there will always be unforeseen situations and decisions, but being prepared to run your salon profitably is bound to make this more likely.
Check out how much you should pay yourself as a business owner HERE!
Make More Money
To make more money in your paycheck, you need to make more money for your business. There are many ways you can increase the revenue your salon brings in. Here are just a few:
Adjusting Prices
The reason we say "adjusting prices" as opposed to "rising prices" or "lowering prices" is because it is not always clear which choice will bring you more money. In some instances, you will need to raise prices because people are willing to pay more for your service. This may also happen if you cannot keep up with the demand.
In other situations, you may need to lower your prices to secure more customers. If you are having difficulty filling your schedule, consider lowering prices or offering temporary discounts to encourage more customers to connect with you.
Alternate Streams of Income
Another way to increase your revenue and profit is to add additional income streams to your business model. These alternate streams mean selling products and services connected to your primary business but offer customers alternative ways to buy.
These alternate streams could look like:
Creating and selling your beauty product
Selling someone else's beauty product.
Hosting in-person classes
Training other stylists
Creating a course to sell online
Selling branded merchandise in your building
Selling brand merchandise online
If you decide you are ready to leap into an alternate stream of income, be sure that you can manage the additional time and energy it will require. 
It may seem like a beautiful idea to create and sell a beauty product or an online course, but it will require your concentrated effort to create this product or service. This idea may not be something that you have the time for in your business's startup phase. Thankfully, once you create it, you only need to have a way to sell it, and it could grant you continued benefit from there.
Advertising
Advertising is a fundamental mechanism to increase your income. 
If people do not know about you or know why you exist, why would they consider purchasing from you? Customers like to feel connected to the businesses they support. For this reason, it would be valuable for you to establish some branded look and feel for your salon.
You can establish a branded vibe by:
Creating a logo
Choosing brand colors
Crafting a mission that matters to you
Once you have established a look and feel, you should put it everywhere, online and offline.
Business cards, outdoor signs, social media sites.
Everywhere your business is mentioned should showcase the same brand. This cohesive branding will help people identify you over time and eventually call upon you in their time of need.
Cut Costs; Raise Profits
While raising income is an integral part of creating a profitable business, you may need to take a close look at your salon business costs as well.
Examine Your Budget
The first step you should take in examining your budget is highlighting what your highest costs are.
Your highest costs each month will likely be paying your staff their paychecks and paying the rent or mortgage for the building you occupy. If you are looking at decreasing costs in a big way, this leaves you with two choices: cut staff or downsize.
Cutting Staff
No one ever wants to cut staff. Unfortunately, if you hired too many on before your business had a chance to grow, you may need to. 
You should realize this could be a problem before you get yourself in this situation. That means being overly cautious about hiring any extra employees until you are positive that they are needed. 
If you find yourself in a situation where you are only paying too much for your staff, you could start cutting some of their hours down before entirely removing people. This cut may not make you their favorite salon owner, but at least you have protected their job in some way. But it also provides them with a more stable situation from which they can search for other work if needed while still making money.
Downsize
If cutting staffing or hours is entirely out of the question, it may be time to look at downsizing your space or salon equipment. 
It may help look around at other local rent options and investigate how much they are charging. If you can maintain your general location while paying less, it may be worth the trouble of moving.
Another option for decreasing your costs might be selling off any equipment whose payments are still unfinished. Some salons have expensive furniture or tools that require them to make payments over time. If you are catching up, consider whether you can realistically sell some of your excesses and make do with what you have. 
Self-Pay
Finally, as a salon owner, you have a lot of say in how much you will make each year.
While you may think it is a beautiful thing that you can pay yourself as much as you'd like, keep in mind that every dollar you take home is another dollar that does not go back into your business.
Determining your salary may leave you with some difficult choices. Do you take home less money so that you can invest in the future success of your business? Forgoing a higher salary may end up offering you an even larger salary down the road. Or do you take home whatever you have earned each year and not bother investing anything extra for the future?
These are the larger-scale questions of someone who owns their own business. It may not be an easy question to answer, nor always have the same answer, but you need to confront it and one that will undoubtedly affect how much you make as a salon owner.
Related Questions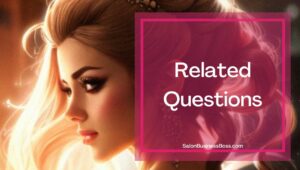 How can I best advertise my salon?
The best way to advertise your salon is by providing value. 
Showing value happens when you provide excellent service to the customers you already have. It happens when you show up online, teaching people beauty skills. It also happens when you show up in your community, being a presence who is likable, willing to give advice, and capable in their line of work. 
Try your best to stay on the radar of your community and provide value at every turn!
How can I improve at budgeting?
The first step many people need to take when it comes to budgeting is to make it happen. Put a monthly reminder in your phone or calendar to ensure you sit down every month to look at your business finances. 
Once you have this process in place, it may still be helpful to take some extra business or accounting courses to gain some budgeting perspective. Your local Small Business Administration will likely offer something of this sort.
Finally, hire an accountant you can trust. Adding an accountant ensures you have someone on your team who understands the ins and outs of business finances and can guide you in the right direction when you are stuck.
Looking to start your own Salon? Get the documents you need to get organized and funded here.
Please note: This blog post is for educational purposes only and does not constitute legal advice. Please consult a legal expert to address your specific needs.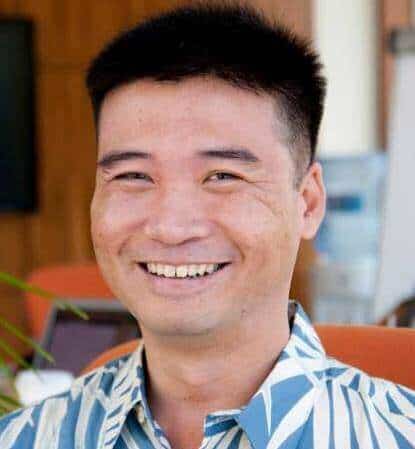 About the author. Entrepreneur and Salon Business Fan.
Hi! I am Shawn and I am a happy individual who happens to be an entrepreneur. I have owned several types of businesses in my life from a coffee shop to an import and export business to an online review business plus a few more and now I create online salon business resources for those interested in starting new ventures. It's demanding work but I love it. I do it for those passionate about their business and their goals. That's why when I meet a salon business owner, I see myself. I know how hard the struggle is to retain clients, find good employees and keep the business growing all while trying to stay competitive.
That's why I created Salon Business Boss: I want to help salon business owners like you build a thriving business that brings you endless joy and supports your ideal lifestyle.