As you establish your new hair salon business, you are bound to have many questions. One of those questions is likely how much money you will receive as a salon owner. It is an essential question of any new business endeavor; it is crucial that you can survive off the amount you make each year.
Hair salon business owners make a salary of $70,000 per year on average. The actual amount can range from $20,000 to over $300,000. Most earn between $50,000 and $100,000. Salon owners should pay themselves based on the work they are putting in as long as their payroll and expenses can otherwise be met.
Knowing that this business has the potential to be lucrative, read on to learn factors that influence the amount you will make and ways to increase your profit and, thus, your pay potentially.
Hair Salon Business Owner Salary Factors
Location of Hair Salon Business
Location is a huge factor for any business, but especially when it comes to salons and other service-based businesses. 
No matter how high quality your hair salon is, you will not make as much per customer in a lower cost of living area as you might in an area with a higher cost of living.
People living in an area with a lower cost of living are likely not able to pay as much as those in higher living areas. The only positive side to this is that your local costs will also be cheaper in this area. However, you may still pay higher rates for anything that is transported in from another location.
Customers located in an area with a higher cost of income generally make more money at their day jobs. This in turn means they are willing and able to pay a little more for your services. This also has its downside in that your local expenses may be elevated.
Location affects how much you will be able to charge, which directly impacts your income levels. Your hair salon business income level will directly affect how much money you bring home as a hair salon owner.
Income and Expenses of Hair Salon Business
Not only will your hair salon business income level impact your salary but also your expenses.
If you do not have any extra money at the end of the day, it might mean that you are not able to pay yourself anything for that month. Although this can be extremely disheartening for business owners who are just getting started, a period of lower revenue is part of the journey.
Though you may find yourself taking a pay cut, in the beginning, remember that this stage should not last forever. Ideally, as you invest this money into your business, it will grow to a point where you can be paid well.
Alternatively, you may find yourself with much more income each month than expenses. If this is the case, it will make sense that you pay yourself more for your efforts than if you were barely covering payroll.
Hair Salon Business Management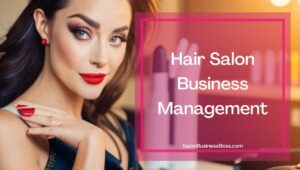 The management of your hair salon is significantly affected by how much income you bring in and how much you are paid as an owner.
If your hair salon business is clean, efficient, your employees and customers are pleased, and you have a quality reputation, your business will likely multiply. All of these positive traits take quality management.
Without someone in charge of a cleaning schedule, your business will not be presentable. Without a leader guiding your systems, your employees and customers will become confused, frustrated, and displeased. 
By investing in a quality manager or educating yourself in quality management techniques, you can ensure your business remains healthy. This will improve your chances of bringing in income, which allows for more money being paid to you, the owner.
Hair Salon Business Owner Tasks
A hair salon business owner's salary should also depend on the tasks they are completing. 
If they are only styling people's hair and not running any of their company's management, they should likely make less than the owner who serves clients and leads their staff.
Alternatively, a hair salon business owner who only manages the business and does not serve customers directly may make a different salary altogether.
How Hair Salon Business Owners Can Pay Themselves More
As you already read above, business owners can pay themselves more is to bring in more money with their business overall. Below are some examples worth trying to increase your hair salon business revenue:
Improve Marketing
Providing your customers exceptional value online and offline is a powerful way to market your business. Every time you show up in your community or on social media with insights and tips about hair, you make an impact on someone's mind. Social media reminds them that you exist and that you are an expert in your field. When they need a hair salon, your business will be the one that comes to mind.
While it might seem time-consuming and, at times, exhausting, this type of marketing is also essential to getting the word out about your existence. 
The more people that know about you, the more people that can share about you. The more people who share about you, the more potential customers you will have knocking on your door. 
Run Specials
Running specials is a great way to encourage your customers to buy more than they might have otherwise planned. Specials could include discounts, promotions, or a rewards system.
Some reward systems include a free or discounted service after a certain amount of paid-for services. Other reward systems incorporate the successful invitation of a new customer to visit your hair salon. 
It might seem like a waste of money if you offer a discount every time a customer successfully invites a new person to make use of your services. Still, in reality, this new customer will likely pay that discount off tenfold.
Not sure if running promotions and discounts is for your business? Check out our article HERE!
Complete Quality Market Research
Completing quality market research before you dive into your new hair salon business is essential. This ensures you are providing the exact business your community desires. 
When you effectively provide your community's hair salon wants to see, you will eventually see more income than you would have if you did not complete market research. As your company revenue increases over time, so too can your owner pay increase.
Add Income Streams
The more income streams you have, the more avenues there are for potential customers to pay you. Income streams could be online or offline, subscription-based, or service-based. It does not matter what they are as long as they are profitable.
As you increase the income streams your hair salon offers, you will increase your ability to make more money. A business that makes more money is far more likely to pay its owners well than a business struggling to cover its expenses.
Essential Reminders for Hair Salon Business Owners
First, it is worth repeating that you might need to take a smaller salary in the beginning while you build your business. 
Next, it is worth emphasizing that you need to make sure your business is eventually going to pay you a decent living. This endeavor may be a lifelong passion of yours, but it also needs to be worth your time.
If you are struggling to make enough money to pay your expenses, try some of the tactics above to increase your overall business revenue. As you read in our statistics, making a substantial income as a hair salon business owner is possible.
Many hair salon business owners out there started this way, and it is possible for you as well.
Related Questions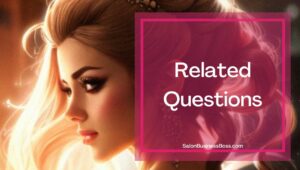 What kind of income streams can I add to my hair salon business?
Hair salon businesses can easily branch out to other salon offerings without sabotaging their existence as a hair salon. That means you can dabble in nails, waxing, and spa treatments without needing to rebrand.
Hair salon businesses can also consider selling products – whether they are their developments or other suppliers. Related products could be a hair dye or hair styling product.
How many employees should I hire in my hair salon business?
This question will depend on many factors:
What type of role do you hope to hold in your business?
How much extra help do you need?
How much extra help can you afford to pay?
If you are already concerned with the amount you can pay yourself, hold off on hiring anyone quite yet.
However, if you have the funding to pay employees and could use their assistance, it certainly makes sense to keep hiring until you find the proper balance.
Looking to start your own Salon? Get the documents you need to get organized and funded here.
Please note: This blog post is for educational purposes only and does not constitute legal advice. Please consult a legal expert to address your specific needs.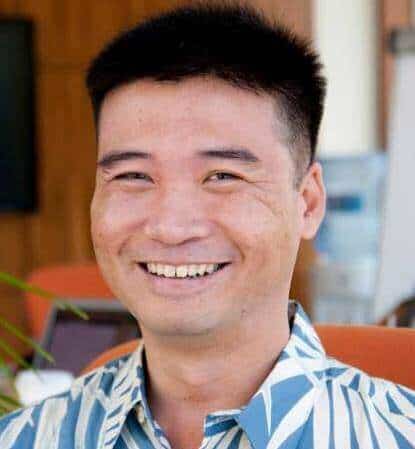 About the author. Entrepreneur and Salon Business Fan.
Hi! I am Shawn and I am a happy individual who happens to be an entrepreneur. I have owned several types of businesses in my life from a coffee shop to an import and export business to an online review business plus a few more and now I create online salon business resources for those interested in starting new ventures. It's demanding work but I love it. I do it for those passionate about their business and their goals. That's why when I meet a salon business owner, I see myself. I know how hard the struggle is to retain clients, find good employees and keep the business growing all while trying to stay competitive.
That's why I created Salon Business Boss: I want to help salon business owners like you build a thriving business that brings you endless joy and supports your ideal lifestyle.