If you are just getting started with your hair salon business, you may be wondering how you can differentiate yourself from all of the other salons around you. Does this situation sound familiar? If so, be sure to read on to learn some of the best business concepts you can apply to your endeavor.
The best hair salon business concepts to help you stand out from the competition to include adding a theme to your hair salon or making a special offer.
Hair salon offerings can include:
referral programs
punch cards
birthday promotions
party hosting
VIP programs
happy hours
providing value online and offline
This might sound a bit overwhelming at once, but recognize that these options are just that: options. You do not and should not attempt to do all of them at once. Take it slow and do what works best for your business. 
Themed Hair Salon Business Concepts
The decision to specialize in your hair salon will help make sure customers remember who you are. In a busy market with many options, having a thematic hair salon might help you better stick in your people's minds.
If you need a few ideas for giving your hair salon business a specific theme, below are some options that you can either choose from or use to spark another idea.
Nature Hair Salon Business Concept 
A unique idea for a hair salon is to make it nature themed. This can be accomplished by adding many different plants into your space. You can also make your hair salon feel more natural by choosing earthy colors for your wall paint, décor, and flooring.
This will likely be a very calming style for your business.
Pink Hair Salon Business Concept 
Some hair salon owners specialize by making as much of their equipment and décor as possible pink. This may sound a bit silly, but to some people having an entire business in pink is enticing.
A pink themed business is not just about the color pink. It is more about the type of attitude your pink-themed business conveys. For some, it may be classy; for others, it may signify you are willing to have fun in your business.
Glamourous Hair Salon Business Concept
Another way to differentiate your hair salon business is by making it the most charming spot in town. This may even make your business more appealing to higher-paying customers, which would increase your income opportunity.
While this will likely provide you with a higher-paying clientele. You may also have to invest more money into the initial design and decorating. This may be necessary to make it as high quality as these types of customers will expect.
Black and White Hair Salon Business Concept
Black and white themed hair salons might have a simple design to some, but they appear quite classy to others. Whether you are more upscale or minimalistic, your customers will certainly recognize the effort you put into stylizing your hair salon and remember what makes it unique.
Floral Hair Salon Business Concept
Similar to the natural themed hair salon is the floral themed hair salon. While you might think of a "floral" theme as having a few plants in your business, some hair salon businesses go all-out in adding an abundance of flowers to their salon. Remember, you are trying to make your business memorable, so do not be afraid to go above and beyond normal or expected.
Bold Hair Salon Business Concept
Some hair salon owners differentiate themselves by using bold colors and designs. This may look like many solid-color decorations and decorations that may not necessarily go together. The point with this type of design is that you are making a statement. Notably, one that your customers will remember.
Trendy or Artsy Hair Salon Business Concept
If none of these designs work for your hair salon, a trendy or artsy hair salon might be more for you. To make sure you are styling your salon with the trendiest décor and atmosphere, ask for help from the trendiest people you know.
It may feel strange or awkward to invite people into your decision process and make your salon as authentic as possible; you will need help from other perspectives. Otherwise, it will just be a compilation of your favorite designs.
Hair Salon Business Offers
Perhaps you already know the style you want for your hair salon. If that is the case, you are likely ready to decide on the best business offers for your hair salon. 
Having various special offers for your customers to choose from will help maintain their interest in your business. If you mix up your offers, it will appear to those on the outside that you are mixing up your services. In actuality you are just packaging them differently each time.
Referral Offers
Adding in a referral system may be just what your hair salon needs to spread the word about your business more effectively. 
In an effective referral system, your customers will be persuaded to share your business with their friends and family to receive a special offer for future services. Ideally, this will only be enticing to customers who appreciate your services to share their truthful opinions and not just try to earn a discount.
Punch Cards
One way to encourage repeat service is to offer a punch card to all customers. 
A punch card often provides your people with an opportunity to receive a free or discounted service. That is, as long as they pay full price for a certain amount of similar services. 
Birthday Promotions
Everyone loves getting free (or cheap) stuff on their birthday! When they do, they will be sure to share it with their friends and family members.
This sharing is free promotion for your business, so be sure to encourage those who benefit from this service to post about it on their social media accounts. Usually, they will be more than happy to spread the word.
Host Parties
Hosting hair salon parties is not only enticing to the older crowd. 
Many younger children and youth also bring their friends to a salon for special events and celebrations. Offering a special package for these types of occasions will only encourage people to use it more.
Create VIP Programs
Having some VIP or loyalty program with special offers may encourage your most loyal customers to support you even more than they already do. These programs can have special regular fees attached to them that allow you to make passive income on people who already know and love your services.
Happy Hour
Are you  having trouble getting customers on certain days or at certain times of day? You might want to add special offers to this period and call it "happy hour". For many businesses, happy hour expands beyond one hour and can be at any time of day.
If you are interested in playing in the "happy hour" theme, you could even offer special drinks and snacks to customers who book an appointment at this time. 
Provide Value Online
Finally, you can offer your people free value only by being an active presence online. 
Free value might look like sharing hair care tips, style training, and examples of your work by showing off your customers. 
The idea of this free value is to keep your business always on top of your community's mind. As they learn from you more and more over time, they will grow to view you as the expert in your field, and when the time comes, they will be more likely to go to you than any other hair salon.
This does not necessarily mean that they will patronize you and your business right away. However, when they find themselves in need, they will be more likely to choose you because you have won trust in their hearts over time. 
Being active and providing value on social media is a long-term effort that you will need to pace yourself in. Do not overwhelm yourself initially or expect immediate results, above all know that your consistent effort will pay off in the long run.
Learn more about offering promotions and discounts, HERE!
Related Questions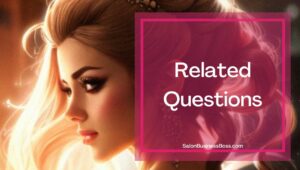 What social media platforms do I need to focus on?
There are limitless options for your business's social media presence, however it is best to focus on one or two platforms before you take on too many new platforms.
As one of the most widely used platforms online, Facebook is probably the best place for you to start. It is widely used by many generations and often checked daily.
Once you are comfortable on Facebook, Instagram will not be that difficult for you to adapt to. Instagram is owned by Facebook and focuses heavily on images. Use this to your advantage by posting beautiful photos of your clients' hairstyles as you complete them.
How do I know what theme to give my hair salon?
The best way to decide on a theme is to ask your target customers what they would most like. You may find a consensus on what kind of style the community would be most eager to patronize.
Alternatively, you may find that your target customers are much more interested in a style that does not match what you would have picked. In conclusion, it is important to know so that you are picking the theme based on their interests and not your own.
Looking to start your own Salon? Get the documents you need to get organized and funded here.
Please note: This blog post is for educational purposes only and does not constitute legal advice. Please consult a legal expert to address your specific needs.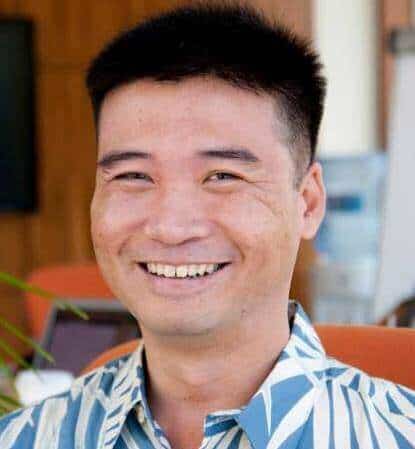 Shawn Chun is an entrepreneur who has owned several types of businesses from a coffee shop to an import and export business to an online review business plus a few more and now creates online resources for those interested in starting a salon business. It is demanding work he loves to do it. Shawn says "I do it for those passionate about their business and their goals. I know how hard the struggle is to obtain and retain clients, finding good employees all while trying to stay competitive."
Our mission is to empower you as a strong leader of your client base. We'll teach you online marketing strategies, smart branding moves, and more that will make your salon business memorable and worth talking about.