Creating a logo is an essential part of the marketing strategy of any successful business. For salons, pairing an effective logo with outreach techniques can help increase the number of clients, and in turn, result in higher profit. It can draw new customers to the salon, as well as help the business stand out on social media and on physical signs. Logos can be a significant factor in determining the success of the business and they're a visible representation of the salon's brand.
Good salon logos tend to be simple, clean-looking, include coordinated colors, and reflect the style of the salon. Owners and designers should also consider incorporating a modern look and keep the size of the font in mind.
Design
Having a messy or complex logo can portray a cluttered representation of the salon. Thus, it is important to keep it clean and simple looking, as it is easier for clients to follow. Graphics and design should be balanced, as well as colors that complement each other. The simple design can be achieved without sacrificing professionalism and effectiveness if implemented correctly. Creating a tagline to add beneath or to incorporate into your logo can be impactful. The tagline should convey the message, vision, or overarching philosophy of the business. 
The appearance of the logo and the shapes used within it should be heavily influenced by the type of salon and services offered. Salons that specialize in edgier cuts and specialty services may benefit from a logo with more dramatic angles and contrasting colors. However, if the atmosphere of the salon is laid back and offers more traditional services, logos with more circular shapes and less intense colors may be better. Location can also influence the look of the logo as well. Salons in urban areas may want to consider a trendier, more modern look. Conversely, salons in more suburban areas may find it better to have a more sophisticated or traditional approach to their logo.
Colors schemes are a significant consideration that owners and designers should be mindful of. Salons that have a spa element as part of their business may consider logos with greener or earthier color schemes. Simpler black and white logos tend to be more common among trendier salons with younger clients. Regardless of the type of salon, there are certain color schemes and designs that one should consider avoiding. Colors that are too bright, overpowering, or associated with an older look should be avoided. For example, dated, dark reds, in addition to neons, are not typically seen as ineffective logos. 
Fonts that are new in style, simple, and modern are key, particularly in the tagline. Fonts that are too ornate and overly complex or ornate can be difficult for customers to see and read. Using simple, neat fonts can achieve a look that is eye-catching to potential clients. The size should also be kept in mind, as it should not be too large or too small. Logos with fonts or designs that are too large are often ineffective, as well as those that are too small for people to easily see. Versatility is one of the most important concepts to be mindful of when creating a good logo. Logos should be adaptable and usable on all platforms and outreach mechanisms used by the salon. This includes flyers, social media pages, websites, signs, and more. Maintaining the same look across all these platforms will help clients identify the business much more easily.
Marketing
The purpose of the logo must be kept in mind. It is critical for businesses such as salons to stand out from others nearby. Using specialized messaging and designing a unique look will help achieve this. The logo should also work to convey the services offered or the type of salon you are promoting. This will allow potential clients to visualize the salon's brand and get an idea of the type of business it is. Owners or designers should aim for a memorable look that people could replicate easily from memory. This ensures that the logo stands out and is effective in promoting the brand. Complex logos are often forgettable and ineffective because they are not easy to recall from memory, thus diminishing the impact of the logo. The structure of the logo is also important. One should ensure that it appears to be balanced, symmetrical, and noticeable. 
In addition, social media upkeep can inform people about the products and services offered at your salon. It can be an effective tool to advocate awareness of the salon's brand and also promote any specials or deals offered. There are also specific targeted advertising opportunities available on social media platforms. This allows owners to engage new clients online and promote the business. The logo is helpful here because it is often the first thing people see when viewing a page. Marketing the salon face-to-face at a local event can be helpful as well.
Creating a blog may be a good supplement to other marketing strategies. It allows hairstylists to inform clients about styling tips, share photos, answer customers' questions, and create how-to articles or videos. It can also lead to the creation of an online community of hairstylists and connect them with clients. This benefits your salon because it can significantly help with branding.
Owners and staff may also want to consider encouraging clients to leave positive reviews of the salon online. Doing this can greatly increase visibility, particularly on sites such as Yelp. Asking customers to spread the word by handing out flyers and asking them to share their experience online is a great way to engage a larger client base. Additionally, marketing via email not only promotes the salon's brand, but also allows for direct outreach to customers and opens a potential for offering more exclusive deals. 
Offering some more services at your salon can be an easy addition, but can be very impactful. Even simpler add-ons such as washers and different types of treatment can increase sales. While adding services can increase sales, it is also important to balance it with a good quantity of customers, making timing critical. Having appointments that run over the expected time can create delays throughout the day, which may inconvenience customers.
Another great way to engage customers is to offer a loyalty program. This would give sales, discounts, coupons, or free products for frequent guests. Doing this provides an incentive for clients to schedule an appointment. Word of mouth, although it may seem outdated, is still an important marketing technique that can drive business. Because there are quite a few regulars that visit salons, staff should pay close attention to newer clients. Scheduling the next appointment in advance, as well as maintaining communication with customers via email and social media can be helpful. Although it may seem somewhat unrelated, one should keep all these considerations in mind when creating the logo. This is because the atmosphere of the salon and other factors should influence the way the logo is designed. Creating an effective logo not only attracts new clients, but has the potential to increase current customer retention rates, as it creates a more cohesive feel for the brand.
Related Questions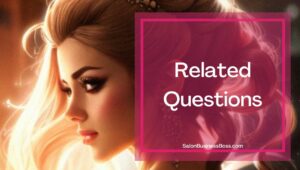 How do I create a logo?
There are a number of services that can be used to create a logo. There are both free and paid online services and software than can be used. Multiple platforms offer simple and easy to use tools that make logo creation very efficient. Consulting a graphic designer may be helpful, as they may have an idea of the appropriate look one is trying to achieve. Once it is completed, however, it is important to share it and advertise it, as it is a representation of the salon's brand.
What are some other effective marketing strategies to complement the logo?
Advertising and promoting aspects of the salon that create additional conveniences for customers can be effective. An example is offering online scheduling, which makes it very easy for clients to book appointments and check availability. Promotions such as a "Bring a Friend" program can increase business. This involves giving clients a 50 percent off voucher if they bring someone along. Emphasizing a particular deal, service, cut, or experience will help draw new clients. Thus, websites should actively promote the services offered by the salon. Remaining mindful of the target audience is critical, as products and services may be better targeted for different age groups or hair types. Pushing products is another marketing technique that could greatly help. Stylists should explain that maintenance is important to their hair, and that purchasing the right styling products could make quite a difference. Offering sales on products if clients schedule an appointment or combine it with a service. Also, encouraging continued use of styling products will likely drive up sales. Partnering with local businesses may also help, as it may lead to recommendations. This could involve asking nearby business owners to refer guests and posting the salon's information on bulletins. 
Looking to start your own Salon? Get the documents you need to get organized and funded here.
Please note: This blog post is for educational purposes only and does not constitute legal advice. Please consult a legal expert to address your specific needs.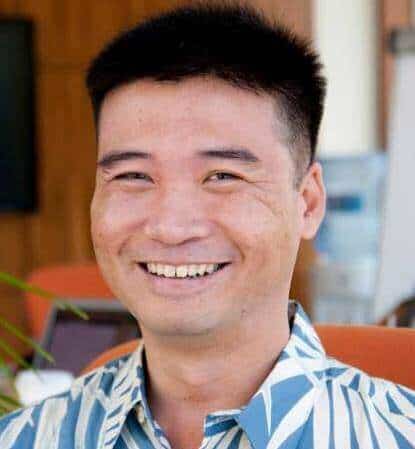 About the author. Entrepreneur and Salon Business Fan.
Hi! I am Shawn and I am a happy individual who happens to be an entrepreneur. I have owned several types of businesses in my life from a coffee shop to an import and export business to an online review business plus a few more and now I create online salon business resources for those interested in starting new ventures. It's demanding work but I love it. I do it for those passionate about their business and their goals. That's why when I meet a salon business owner, I see myself. I know how hard the struggle is to retain clients, find good employees and keep the business growing all while trying to stay competitive.
That's why I created Salon Business Boss: I want to help salon business owners like you build a thriving business that brings you endless joy and supports your ideal lifestyle.