Starting a salon and spa business requires hard work, knowledge of the industry, and qualified staff. There are a wide variety of considerations that are involved in the creation of a salon and spa. This ranges from financial matters and scheduling to offered services and pricing. It is also important to plan ahead, create a budget, invest in the proper equipment, and train staff well. 
In order to start a salon and spa business in the Philippines, one must conduct research, select the appropriate location, remain cognizant of regulations and health codes, hire qualified staff, and offer exceptional service to clients. Success may also be dependent on competitive pricing and the kinds of services offered by the salon and spa. 
Starting Out
Upon initial startup, there will be some upfront expenses and logistical challenges that will arise. Selecting the right location for the salon and spa may seem like a small detail, but it is a significant determining factor in the success of the business. Choosing a property in a highly visible area with a lot of street and foot traffic is ideal. This is particularly important for startups without a pre-established reputation in the community. Opening a salon and spa in a rural area away from activity may have fewer clients than businesses in urban areas. This is largely because salons and spas located in malls and in high traffic areas are convenient for customers and much easier to access than those outside of cities. If a salon and spa accepts walk-in customers, this extra convenience for customers is especially crucial. Additionally, it becomes a bit easier to market the business since the advertising is done in a more visible area.
Business permits are required to open a salon and spa. In the Philippines, all businesses must have a tax identification number and submit statements at the end of each year. A barangay clearance is also needed. This process establishes that a business entity is compliant with the relevant requirements where the salon and spa are located. Additionally, one must secure a business permit from the local mayor's office. However, one must first register their business with the Department of Trade and Industry and obtain a certificate. There are some fees associated with this, ranging from 200 to 2,000 pesos depending on the size of the business. Owners must also register with the Social Security System to cover employees with insurance. While these processes may seem long or excessive, they are a necessary part of starting a salon and spa business, as well as any other type of business in the Philippines. This process helps ensure companies and owners follow the law and comply with appropriate regulations to protect both customers and companies.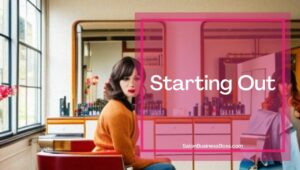 Part of the startup process is making sure the salon and spa complies with health and safety codes. The establishment must be inspected before opening, and management and staff should work diligently to uphold high cleanliness and safety standards. Not only will this result in a passed inspection, but it will also make the business more attractive to customers. 
Deciding which services to offer is a significant part of starting a salon and spa. Many of the top-rated salons and spas in the Philippines offer a wide range of services to clients. If one has the necessary qualified staff to keep up with multiple different services, it should be strongly considered. Offering more options will likely draw more customers. Examples of such services include a number of haircuts, scalp and hair treatments, massages, wraps and scrubs, hot stones, hand and foot spas, and more. Having a diverse set of services also gives the business owner greater flexibility and options, as it allows for more potential promotions and deals to increase profit.
Finances
A critical part of running a successful salon and spa is investing in the proper equipment. Although it may result in higher initial costs, more expensive equipment may require less maintenance and may last longer than cheaper equipment. Those in the industry also advise that it is worth it to purchase high-quality shampoos and chemicals for nail and hair treatments. In the Philippines, some recommended shops to obtain such supplies are Hortaleza, Accessories and Beauty Equipment, and Lid Salon.
Pricing is another decision that must be made by salon and spa owners. This can be quite challenging, as one must charge enough to make a fair profit without overcharging customers. To assist in this process, business owners may choose to search for the prices of other nearby salons and spas. By doing so, one can gain a better understanding of how much should be charged, as well as how much clients are willing to pay for a particular service.  
In the Philippines, the average massage price ranges from 500 pesos to 1,400 pesos. Eyelash extensions are about 1,250 pesos on average. One can also expect to spend around 650 pesos for a manicure/pedicure, 1500 pesos for a facial, and 5,000 to 7,000 pesos for hair rebonding and straightening.  
Some of the largest expenses the business will have are the property lease, wages, insurance, utilities, and beauty products. It is important for business owners to keep track of these expenses and create a budget or financial plan. This will help the business make a more consistent, predictable, and sustainable profit. It also allows one to keep better track of profits and see if they can be allocated to improve and grow the business.
Competition is a factor that may have an impact on the way the salon and spa is run. Local businesses nearby may already have an established client base in the salon and spa market, thus making it more difficult for new businesses to succeed. However, there are numerous ways to reach clients and work around the competition. Offering exceptional customer service is critical, especially for first impressions of new customers. It is important for business owners to research the services available at nearby salons and spas, as it may be wise to offer additional services or slightly different ones. Doing this will help one's business become more unique and stand out to potential clients. Further, having special promotions and deals on particular products may also increase business. This may prove to be helpful during slow days and seasons when there are fewer customers.
Business Considerations
There are some additional aspects of running a salon and spa that are important to keep in mind. Management and staff must work hard to maintain equipment as well as cleanliness throughout the establishment. Sanitation is necessary to keep in mind, as it directly concerns the health and safety of staff and customers. Further, failure to maintain high cleanliness standards may result in a negative health inspection result. Per spa treatment, the average customer uses three towels, which all have to be washed. Any pools or hot tubs on the property must also be treated with the appropriate chemicals in order to disinfect them. Steam rooms must also be regularly disinfected, as microbes thrive in moist environments. Combs and brushes should also be thoroughly cleaned after each use. The products used on clients should also be quality because the use of improper massage oil, for example, may lead to skin diseases. 
Hiring and training qualified staff is necessary for a successful salon and spa business. Spas in the Philippines are required to hire at least one therapist who is certified by the Department of Health. Certificate programs are offered by the Technical Education and Skills Development Authority. Training staff in customer service is also an important part of the process, as staff are constantly conversing with customers. Thus, it may be necessary to briefly train employees to sharpen their communication skills to ensure they can provide the best service to clients and represent the business well. 
For owners, managing a salon and spa can be challenging and rather labor-intensive. Part of being an effective manager is being hands-on. This helps to ensure high-quality standards are maintained by staff and that relevant rules and policies are being followed. Not only does this lead to better service, it may also increase the efficiency and morale of employees. Having the owner working alongside staff may work to increase trust and accountability. While it may appear to be a lot of work, putting in extra time to ensure the business is run properly will greatly benefit the salon and spa.
Related Questions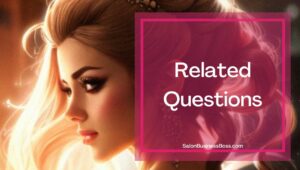 What are some resources available to those interested in starting a salon and spa business?
There are many resources available to potential business owners and staff. In addition to online research, one may choose to enroll in specialized training courses on how to start a salon and spa. These courses are designed to inform people with the necessary knowledge and skills to open and manage their own salon and spa. Similar training courses are also available for employees of salons and spas. Such courses may help them obtain new skills and methods, which will, in turn, benefit the business. Further, some in the industry recommend that owners create and issue manuals to employees regarding the procedures and policies of their salon and spa. Doing so may help to clear up any confusion.
Looking to start your own Salon? Get the documents you need to get organized and funded here.
Please note: This blog post is for educational purposes only and does not constitute legal advice. Please consult a legal expert to address your specific needs.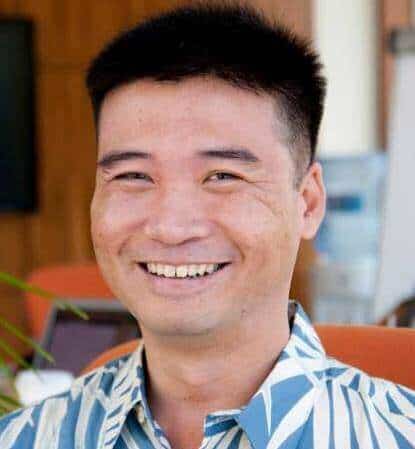 About the author. Entrepreneur and Salon Business Fan.
Hi! I am Shawn and I am a happy individual who happens to be an entrepreneur. I have owned several types of businesses in my life from a coffee shop to an import and export business to an online review business plus a few more and now I create online salon business resources for those interested in starting new ventures. It's demanding work but I love it. I do it for those passionate about their business and their goals. That's why when I meet a salon business owner, I see myself. I know how hard the struggle is to retain clients, find good employees and keep the business growing all while trying to stay competitive.
That's why I created Salon Business Boss: I want to help salon business owners like you build a thriving business that brings you endless joy and supports your ideal lifestyle.