Waxing Salons have become increasingly popular in the U.S. Turns out body waxing is quickly going mainstream for all genders and ages. As a result, this year, 304,333 waxing salons were reported across the country with an annual growth of 6.9% (according to IBIS World). 
If you are looking to start a waxing salon business, you need to be ahead of the competition. Overall, venturing into this kind of business requires eight crucial steps: 
1. Conducting Market Research 
2. Developing a Business Plan
3. Forming a Legal Entity
4. Obtaining the necessary permits, licenses, and policies
5. Choosing a Place
6. Purchasing Supplies
7. Hiring Personnel
8. Marketing & Advertising 
Below, we will outline each of these steps, so you know what to expect: 
Conducting Market Research 
This should always be the first thing you do before starting any type of business venture. But, within the salon industry, it is absolutely necessary!
As we established before, competition is fierce, and this particular field highly depends on active consumer spending. Therefore, you need to investigate the competition carefully. Begin by finding out how many waxing or hair removal businesses exist within your community. To do so, I recommend you take a look at this helpful website.
But you cannot stop there. You need to dig deeper and analyze:
How well these established businesses are doing

What are their strengths and weaknesses

Who is their audience

What services they provide 

And of course, how much they are charging for their services
By doing this, you will have a better understanding as to what to expect and will be able to create a successful business plan based on the information you gathered. 
Developing a Business Plan 
The next step will be developing a comprehensive business plan. It may seem overwhelming, but trust me, there is no mystery behind it! A business plan is just a written document that explains what your business is, where you want it to go, and how you will get there. 
It is generally used to attract business capital from banks or investors. However, even if you are thinking of funding the entire company by your own means, a business plan is an excellent strategic tool. Why? Simple. It will help you focus on the steps and objectives that will ensure you waxing salon's success. 
A good business plan will consider four things:
How much money do you need to invest?
Who is your target market?
How long will it take your business to break even?
What defines your brand?
Forming a Legal Entity
Formally registering your business is very important. To do so, you will need to first decide on what type of company best fits your needs. Based on my experience, I suggest you register your salon as an LLC. By doing so, you prevent being personally liable if your hair removal business is sued or in case of an accident. 
Once you have registered your company, you will need to obtain an Employer Identification Number (EIN), also known as a tax ID. Keep in mind that, generally, you won't be able to operate before getting it. Thus, the fastest and most straightforward way to obtain an EIN is to apply directly using the IRS website.
Lastly, you will need to open a business bank account. Tracking your expenses and income sources is critical to comprehend your salon's financial performance. Besides, it will considerably simplify the tax filing process. 
If you are unsure as to what you need to do, the best thing is to hire a specialist. In the long run, it will seem like a small price to pay to get all of your affairs in order. 
Obtaining the necessary permits, licenses, and policies
Like any other business, you will need to procure several permits before you can start operating. As a rule of thumb, you will need a business license and a resale permit (if you are planning on selling beauty products). 
Nonetheless, waxing salons required additional permits. The number of documents needed will vary depending on your location and the scope of services you offer. However, almost every territory requires you to have a Cosmetology or Beautician's License. 
The Beautician's License is the most comprehensive license of all. Certified cosmetologists can work on both male and female hair, skin, and nails. Besides, this permit focuses on all aspects of beauty enhancement, meaning that it is not only limited to hair removal practices. A good thing if you later want to expand your business. 
Keep in mind that all employees who provide waxing services must have valid professional licenses and that these need to be displayed for inspectors and clients to see. Also, note that permits tend to expire after two years, and hence, you would need to renew them continually.
Finally, make sure you have the necessary insurance policies for your business. I recommend you seek expert advice if you are unsure as to what insurance best fits your needs and state requirements. However, based on my experience, Commercial General Liability and Workers Compensation Insurance are the most common policies you will need for a waxing salon. 
The Commercial General Liability policy is the most important. Remember working with wax is a tricky and delicate thing — and this will protect you (and your business) from third-party bodily injury, property damage, and theft on your premises. 
Choosing a Place 
There are many things you need to consider when selecting the perfect place to establish your waxing salon. These include space requirements, location, and price.
If you are only offering waxing services, you will need private or semi-private rooms to service your clients. You will also need to have a storage closet for your supplies, a sanitizing and cleaning area, a reception area for clients to wait and announce themselves, and a place for employees to rest. Additionally, you will be required by law to have a certain number of bathrooms, emergency exits, handicap accessibility, and more. 
Additionally, you must secure a good location. Consider highly populated areas near to restaurants and other retail businesses, as this will organically drive traffic to your salon. Also, try to choose a place that is easily spotted from the street with large windows and clear signage. 
Finally, consider pricing. As part of business development, you may have already decided if you need to rent or purchase a space for your salon. So, if you decided on renting a space, remember that it should not amount to more than 10% of your income. As a first-time salon owner, you might not know what this number is. Thus, go back to your business plan and look at your financial projections to come up with an estimate. 
Purchasing Supplies
A vital part of your business is, as expected, the wax and other supplies needed for your salon. Hence, you must have a clear sense of what is indispensable and what is secondary, to avoid making unnecessary purchases. 
Below a list of ten essential waxing accessories and supplies to get you started:
Wax (hard & soft)

Wax heater, also known as pots 

Strips (needed when using soft wax)

Pre-depilatory lotions 

Post-depilatory oils

Antiseptic cream 

Baby powder

Applicators (wooden applicators or spatulas)

Tweezers

Skin soother (or aloe-based gel)
There are many other things that are not directly related to waxing that you will need to purchase, such as cleaning supplies (e.g., disinfectant, paper towels, wipes, trash bags), courtesy products for clients (e.g., water bottles, light snacks), equipment (e.g., waxing tables, chairs, lounging chairs), and so on. Thus, keep all of these 'additional' expenses in mind when creating your budget. 
Furthermore, as we mentioned before, waxing salons are what marketers consider a 'red ocean.' Consequently, you will need to have a point of difference that serves as an advantage over your competitors. From my experience, quality is vital. So, do not underestimate the power of high-quality wax! 
Although it may result in expensive, always look for wax that contains natural resins and natural moisturizing ingredients, including honey, olive oil, or aloe. As a result, your clients will be more prone to spend a little extra money on your services. Plus, it will help avoid allergic reactions or rashes.
Hiring Personnel
Like with any other company hiring the right staff can make or break your business — especially in the service industry. Consequently, the beauticians and specialists you decide to hire should have a series of personality traits and professional characteristics such as:
Vast experience in the field
Believe it or not, waxing requires a lot of training and expertise. After all, you are using hot substances to remove unwanted hair from a person's body. 
Additionally, there are very sensitive body parts, including eyelids, the bikini area, and upper lip. your staff needs to be familiar with application techniques, different wax types, sanitary regulations, and more. 
Great interpersonal skills
All customer-facing roles require individuals to have excellent interpersonal skills. However, when it comes to cosmetology, clients must feel comfortable with the person who is servicing them. Thus, hiring friendly and approachable estheticians will allow your clientele to grow. 
Good time-management skills
Working at a waxing salon can be highly stressful. So, to succeed, you will need to hire people that can work under particular time constraints and pressure. Remember, clients do not like missing appointments or having to wait long periods to be serviced. 
Marketing & Advertising
The fastest and most effective way to engage your target audience and build a client base for your salon is by investing in marketing. The life spam and reputation of your business highly depends on how and who is advertising your services. Plus, marketing does not have to be expensive! In today's world, engaging in digital marketing practices is highly affordable. 
Thus, think about starting a website and building your online presence through social media. Marketing channels are not only a way of informing clients about services, prices, and promotions; they are also outlets for interaction. Ergo, your goal should be to create a two-way channel where clients feel part of the salon, creating a community. This will allow you to develop long-lasting relationships.  
As you can see, starting a waxing salon requires a lot of work and effort on your part. But, if you analyze your competition, create a detailed business plan, take care of all the necessary legal affairs, choose the right place, purchase high-quality supplies, hire the right staff, and set aside some money for marketing your salon should be a smashing success. 
Nonetheless, always remember that starting a new business comes with a set of risks. Especially in this type of industry, many external factors can affect your business' financial status. Undeniably, waxing salons are highly profitable, but as we said before, they highly depend on active consumer spending. Thus, things like an unexpected shift in the economy can affect your income. 
Related Questions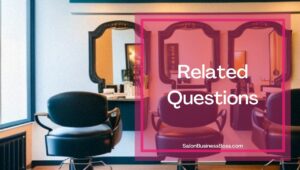 Should I consider acquiring a franchise?
Starting a hair removal business from scratch is hard work. This is why many first-time owners find that franchises offer more support and shorten the time it takes for a salon to be successful. 
However, keep in mind that franchising may not be the right option for you. So, if you decide to take on this business model, do your research! There are many strings attached to franchising. Plus, you will have less control over what goes on in your salon and may be required to pay a high percentage of your earnings to the owner of the franchise. 
How much does it cost to open a waxing salon?
Opening your own waxing salon can cost anywhere from $20,000 to $250,000. The total sum will significantly depend on the location, size, scope of services, and investment you are willing to make. 
Remember that to have a fully functioning salon. You will need to incur a series of expenses including, but not limited to, permits, licenses, insurance policies, equipment, supplies, labor costs, rent, and utilities.
Looking to start your own Salon? Get the documents you need to get organized and funded here.
Please note: This blog post is for educational purposes only and does not constitute legal advice. Please consult a legal expert to address your specific needs.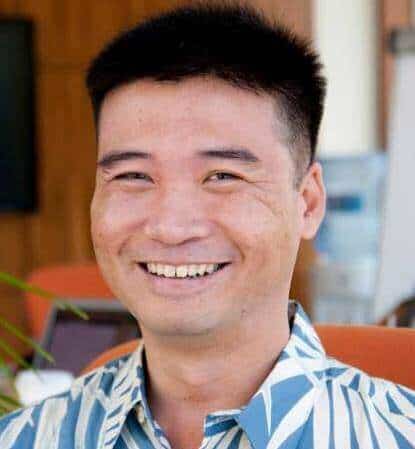 About the author. Entrepreneur and Salon Business Fan.
Hi! I am Shawn and I am a happy individual who happens to be an entrepreneur. I have owned several types of businesses in my life from a coffee shop to an import and export business to an online review business plus a few more and now I create online salon business resources for those interested in starting new ventures. It's demanding work but I love it. I do it for those passionate about their business and their goals. That's why when I meet a salon business owner, I see myself. I know how hard the struggle is to retain clients, find good employees and keep the business growing all while trying to stay competitive.
That's why I created Salon Business Boss: I want to help salon business owners like you build a thriving business that brings you endless joy and supports your ideal lifestyle.