When you start a salon, your equipment will be essential. Without the proper equipment, you won't be able to provide your clients with a fulfilling and complete experience. Since your salon equipment is also one of the largest expenses you have when you are starting your business, you want to know that you are buying items that will last. We have provided our recommendations when it comes to salon equipment.
The equipment a salon needs includes:
Salon Chairs

Salon Wall Mount Stations

Floor Covering

Supply Carts

Blow Dryers

Hair Straighteners

Curling Irons or Wands

Hood Dryer

Shampoo Bowls

Hair Shears

Hair Clippers

Hair Brushes

Hair Combs

Hair Clips

Spray Bottles

Mirrors

Salon Cape

Massage Table
Every salon will need a variety of different chairs available. The main type of chair you will be purchasing is a salon chair that is used when your client is receiving any hair services. Your salon chair should have the option to either be raised or lowered, which is helpful when stylists are providing haircuts.
By getting the right salon chair, your clients will be more comfortable during their service and will enjoy your salon more overall. We recommend looking for salon chairs that have armrests, which add to the comfort. We love the BarberPub salon chair because it has armrests, along with a spot for the client to place their feet.
Along with a salon chair, each of your salon stations will need a salon wall mount or a vanity table. We prefer using a salon wall mount since it will often give you adequate storage for your supplies in each station as well. Plus, a wall mount will likely take up less room than a table since it will often attach to the wall.
We love the salon wall mount stations by BarberPub because most of the stations come with mirrors, which will be essential for every salon station. The stations also come with drawers, along with plenty of storage for products that will be used frequently.
Purchasing proper floor covering will protect your building. When stylists are providing services like hair coloring, it is easy for the color to get on the floor, which can ruin certain types of flooring. We recommend investing in floor covering for each of your salon stations.
Our favorite floor covering for salons is made by Saloniture. These floor mats have an indent to where you can place your salon chair. This ensures that all of the hair that is cut off and any product that may get on the floor will land on the floor mat and not your actual floor.
Every salon should have a minimum of 3 supply carts available for the stylists to use. Supply carts make providing certain services much more convenient for your stylists, like hair coloring services. Stylists can put coloring bowls and any other products needed on the cart, then move it around as they are completing the service. We always recommend looking for supply carts that have wheels.
We also recommend looking for carts that are a decent size and not too small. You should be able to easily fit all of the supplies needed for a coloring service on your cart. Our favorite supply cart for salons is made by Saloniture because it has multiple spots for storing products and can easily be moved.
Being able to provide hairstyling services quickly is only made possible by having high-quality blow dryers. These tools allow you to dry a client's hair quickly and efficiently. If you buy a blow dryer made with a lower quality, it will take much longer to dry the client's hair.
We recommend having a blow dryer available at each of your salon stations. This will save time since stylists won't have to wait for a blow dryer to become available while working with a client. Our favorite blow dryer is the BERTA 1875 W. We love this blow dryer because it's high-quality, and it comes with four attachments that make styling take less time!
A salon-quality hair straightener is another piece of equipment that is essential to have at every salon station. Since this tool can provide multiple styles, it is essential to have enough straighteners available and to also purchase a straightener that is high-quality.
We love the CHI straightener because of the quality and how long the straighteners last. If you buy straighteners that have a lower quality, you will be purchasing new tools more frequently (which will ultimately cost you more money down the road).
Like hair straighteners, a curling iron is a classic styling tool that every salon needs to have in every station. Similar to other styling tools, you can save money by purchasing curling irons or curling wands that are high-quality and long-lasting. If the styling tools are high-quality, you will end up having to purchase less of the tools over time.
Our favorite curling iron is by HOT TOOLS. We purchase the curling iron that has an extra-long barrel, which is extremely helpful when curling hair that has a longer length. We also love this curling iron because it gives clients a style that will last for days!
By having a hood dryer, you can speed up the process for certain coloring services, certain hairstyles, and some deep conditioning treatments. When you are shopping around for a hood dryer, we recommend looking for one that is adjustable. Since you won't use the hood dryer for every client, most salons will only need to purchase one.
Our favorite hood dryer is by HOT TOOLS. We love this hood dryer because it is adjustable, and it also comes with wheels. Instead of only being able to use it in one place, you can move it to the salon station where it is needed. This is extremely helpful for salons that have limited space available. 
There are many hair services that can't properly be completed without having a shampoo bowl! You will need a shampoo bowl to wash hair, rinse out the color, rinse out any deep conditioning treatment and other products. You need to keep in mind that if your shampoo bowl station doesn't come with a chair, you'll need to also purchase a chair that will lean back.
We have linked our favorite shampoo bowl station. This one comes with a chair that is attached, along with armrests. It has everything you need included in the one station. We recommend having two shampoo bowl stations available for every 5 hairstylists.
Hair shears are one of the most important tools that a salon will carry. Without having proper hair shears, stylists will not be able to provide high-quality haircuts. Since this item is so important, we recommend looking for shears that are durable and will last over time.
Our favorite set of hair shears is by Kovira. We love this set because it comes with sheers, thinning scissors, and a feathering trimming styling razor. This set is also high-quality, so the shears and other items in the set will you last you over time.
Hair clippers are essential for every salon. Stylists will use hair clippers on any men that are receiving a haircut or women that have undercuts. We recommend having a set of hair clippers available for most salon stations since it is a tool that is used frequently. Similar to other salon equipment items, it's important to purchase hair clippers that are high-quality!
Our favorite hair clippers are made by Wahl. We love the precision it provides, along with how it comes with all the accessories you need. This prevents you from having to purchase the accessories separately and spending more money (like on a cleaning brush and oil).
Brushes are an essential item that will be used with most clients. We recommend having multiple types of brushes available in your salon as well, like round brushes, paddle brushes, and detangling brushes. By buying brushes that are built with a higher quality, you will have to replace your brushes less often.
One of our favorite hair brushes for salons is the round barrel brush made by VASLON. This brush makes it easy to straighten and blow-dry hair. The boar bristles also help fight frizz. We love the size of this brush as well.
Hair combs are another item that will be used for almost every client that is receiving hair services. Stylists will use combs for haircuts, styling, and many other hair services. We recommend having backups available for combs consistently.
Another reason why we recommend having backups is because you should not be using combs if they are missing any bristles or have been bent. It is essential to replace them when needed to provide the best haircuts as possible. Our favorite hair combs are by SenseYo because they come in packs with multiple combs.
Hair clips are another tool that each salon needs to have plenty of. Clips allow stylists to section hair quickly when they are providing haircuts or styling hair. Since these tools are small and can go missing easily, we recommend having extras available at all times.
Purchasing hair clips in bulk or in packs will help you save money and will also help you ensure you have plenty of clips on hand. We love the 12 pack of clips by Fagaci because the pack is available at a great price, and the clips come with a silicone band. 
Spray bottles can come in handy when a client wants a haircut, but doesn't want their hair washed. By using spray bottles, a stylist can get the client's hair slightly wet when needed. This is a tool that you do not need to spend much money on!
To save you money, we recommend purchasing spray bottles in packs, like the link we've included. Buying in packs is a great way to also ensure that you have backup spray bottles available when you need them.
Along with the mirror that comes with your salon wall mount stations, you also need to have handheld mirrors available to help your clients easily see their new hair! We recommend looking for handheld mirrors that are a decent size, so your client can see easily.
The pink handheld mirror that we've included here has a great handle that has a comfortable grip. This mirror is also easy to store and easy to take with you (if you were providing hair services for any events).
When you are providing hair services, a salon cape will be essential. Having capes available for your clients will ensure that hair does not get all over their clothes when receiving a haircut. It also ensures that hair coloring or any other product doesn't damage their clothes as well.
Unlike other salon equipment items, you do not need to spend a large amount of money on your salon capes. However, we do recommend having one for each station, along with extras available on hand in case any of your capes get damaged.
If you plan on offering hair removal services, facials, eyelash extensions, or massages in your salon, then we recommend investing in a massage table. Having a massage table allows you to provide your clients with a relaxing experience for any service that is done with the client lying down.
When shopping for a massage table, we recommend ensuring that your table is long enough to work for a variety of clients. It can also come in handy to get a portable table if you plan on having to move it frequently or if you provide services at events. Our favorite massage table is by Best Massage.
Related Questions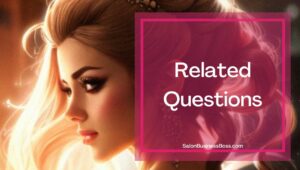 Do I need business insurance for my new hair salon?
Business insurance is essential for all salons. Some states will require business insurance before you can get your business license. However, we highly recommend business insurance, even if your state doesn't require it. Insurance acts as protection for you and your business.
How can I get financing to start my new salon?
If you need additional funding for your salon, we recommend looking into business grants or business loans. The advantage of business grants is you won't have to pay them back. However, they will take longer to receive the funding. If you need funds quickly, we recommend looking into loans. However, it's important to look around for the best interest rate.
Looking to start your own Salon? Get the documents you need to get organized and funded here.
Please note: This blog post is for educational purposes only and does not constitute legal advice. Please consult a legal expert to address your specific needs.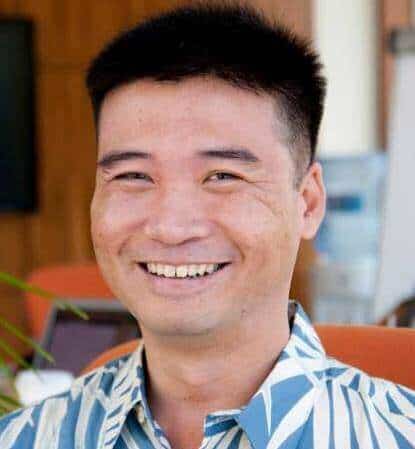 About the author. Entrepreneur and Salon Business Fan.
Hi! I am Shawn and I am a happy individual who happens to be an entrepreneur. I have owned several types of businesses in my life from a coffee shop to an import and export business to an online review business plus a few more and now I create online salon business resources for those interested in starting new ventures. It's demanding work but I love it. I do it for those passionate about their business and their goals. That's why when I meet a salon business owner, I see myself. I know how hard the struggle is to retain clients, find good employees and keep the business growing all while trying to stay competitive.
That's why I created Salon Business Boss: I want to help salon business owners like you build a thriving business that brings you endless joy and supports your ideal lifestyle.