After spending years in hair school and working for other salons, it is common to dream about starting your hair salon! Starting your own hair salon gives you the freedom to do what you love, create your dream salon atmosphere, and reward yourself financially. Starting your own salon doesn't have to be complicated! We have provided a 10-step guide to help you start your ideal hair salon.
The process of starting a hair salon includes the following steps:
Research Local Regulations

Create a Business Plan

Decide on Your Location

Apply for Your Business License

Decide on Your Pricing

Invest in Business Insurance

Purchase Your Equipment and Supplies

Hire a Business Accountant

Bring in Additional Hair Stylists

Consider Selling Retail Items
Step 1: Research Local Regulations
The first step you should take when starting your own hair salon is researching the local requirements for small businesses in your state. Each state will have its own requirements, which is why it is vital to do your research before moving on to other steps.
To find out what will be required for your area, most states will have a section on their website designated to small businesses. This page will have the majority of the information you need. If you are not able to find the information on your state's website, you will need to contact your local city's courthouse to get all the details.
When researching the regulations in your area, you need to pay attention to the requirements for getting your business license, any requirements for your building, what fees will be required, and any other certifications you just obtain. 
Finding these answers now will save you time down the road. Since you will already know what is required, you will be more prepared to get your business license and any other permits that may be necessary. You will have to make fewer edits to your business application and will likely get your business license quicker as well.
Step 2: Create a Business Plan
To start your hair salon on the right track, it is vital to create a business plan. Your business plan will serve as a road map throughout the life of your business. It will regularly remind you of the long-term vision for your business.
When creating your business plan, we recommend including a thorough description of your business and the services you will provide, an analysis of the competition in your area, your short-term goals, your long-term vision for your business, and your marketing plan.
Another reason why a business plan is essential is you will need it if you plan on finding more financing for your business. When applying for business loans or grants, you will likely be asked for a copy of your business plan. Financial institutions or the organizations providing grants want to know that you've done your research and have a plan for your business.
For most businesses, your business plan will also change and evolve over time! You don't need to worry about your business plan working throughout the life of your business. You want to focus on making sure your plan is clear and describes your hair salon as you imagine it today. We also recommend ensuring your business plan is easy to read! 
Step 3: Decide on Your Location
One of the most important factors of your hair salon will be the location. A great location will help you bring in more clients, build your client base, and increase the overall success of your salon. With a location that's not easily seen or hard to find, you will have a more difficult time growing your hair salon.
When you are searching for a location for your hair salon, we recommend looking for a place that will be visible to traffic and easy for your new clients to find. You also want to keep in mind what condition the building is in. If you need to add in more plumbing and make a lot of changes, this will delay your salon opening and also cost you more money.
You also want to ensure that the commercial space that you pick has enough room for your hair salon. By getting a space that is small, you may save money on rent, but you will also extremely limit how much your salon can grow. You want to be able to accept at least four clients at one time (unless you want your salon to stay small and intimidate).
When looking at commercial spaces, you will either need to purchase the commercial building or rent the space. When a new business is getting started, it is more common for new business owners to rent their commercial space. This provides flexibility as you are growing (in case you need to end up moving locations).
Step 4: Apply for Your Business License and Permits
Once you have decided and locked down the location for your hair salon, your next step is to apply for your business license and any required permits. Most states will ask you a variety of questions about your business location. Therefore, we recommend ensuring you have a location first before filling out your business license application.
By doing your research first, you should already have everything you need by the time you reach the step of applying for your business license. You should also know what permits may be required for you to obtain by this step as well (since the permits will vary per state).
When filling out your business license application, it is important to take your time and ensure that everything is filled out correctly. If you rush through the application or make any errors, you will delay the time it takes to receive your license. Some states may also charge additional fees to make any edits to your application.
For most states, you will be able to apply for your business license online and also track the status of your license on their website as well. However, if you are not able to submit it online, you will need to visit your local city's courthouse.
After submitting your business license application, you will likely hear back from your state or receive your license within a couple of weeks. However, if the process is taking longer than a few weeks, we recommend reaching out to your state for an update.
Step 5: Decide on Your Pricing
The price of your services is another important factor that will determine the success of your business. It is essential for the prices to be similar to the competitive rate and also fair for the quality of services your client is getting. The overall experience of your salon also plays a factor when determining your pricing.
The first step in deciding on your pricing is getting a clear understanding of what other competitive hair salons are charging in your area. What is the average cost for a women's hair cut in your area? What is the average price for an all-over color? We recommend doing your research to make sure you know what other salons near you are charging.
The second step in deciding on your pricing is considering how much experience you have in the hair industry and also thinking about how much experience you will require for new hairstylists that you will bring into your space. If you have a large amount of experience, you can often charge a higher rate.
In addition to the competitive rate and your hair experience, you also want to consider the overall experience that your client will receive in your salon. Will your salon be luxurious, pampering, and high end? If this is the case, then your prices will likely be higher than a salon that focuses on quick haircuts and provides no pampering.
Step 6: Invest in Business Insurance
Some states may require business insurance in order for you to legally open your hair salon. However, we highly recommend investing in business insurance, even if it's not required in your area. Insurance offers both you and your business the protection you need!
As your business grows, there will be various types of insurance you will need to purchase (like Workers Compensation insurance once you hire employees). To begin, we recommend at least purchasing your basic liability insurance. This will protect you in case any situation happens at your salon. If it's covered by your insurance, you could submit a claim, and then the costs would be covered by your insurance company.
The amount of coverage you need will vary depending on your specific business. Most small businesses will start with lower amounts of coverage and then increase it over time as their business begins to grow. You don't have to stick with the same amount of insurance coverage throughout the life of your business! You can easily adjust your coverage when you start a new policy by reaching out to your insurance agent.
When you are ready to purchase business insurance, we recommend taking the time to shop around and not going with the first insurance company you speak to. By getting at least four different quotes on business insurance, you will ensure that you get the best price and the best overall policy for your hair salon!
When you are comparing various quotes, you need to pay attention to the amount coverage the policy comes with, what the premium cost is for the policy, if you need to pay upfront or if you can make monthly payments, what the deductible will be for any claims and any other benefits that may come with your policy.
 You want to pick the insurance company and policy that will work best for your hair salon! We also recommend going with a company that makes filing claims simple and quick, along with a company that is easy for you to get a hold of. If an emergency arises, you want to know that you'll be able to reach someone quickly at your insurance company.
Step 7: Purchase Your Equipment and Supplies
Purchasing the equipment and supplies for your hair salon is a fun step during the process of starting your business! The amount of equipment and supplies you need will depend on the size of your salon and how many clients you want to accept at one time.
As we mentioned earlier, we recommend being able to accept at least four clients at one time. To be able to accept four clients at one time, you will need to have four hair stations set up. For each station, you will need a vanity table with a mirror, a salon chair, floor covering, and all of the necessary cutting tools. We also recommend having styling tools at each station as well.
Along with the equipment for your stations, you will also need at least two sinks set up where you can wash and rinse hair for your clients. For some hair salons, this can also be a common spot where you could provide hair removal services, like waxing. Next to each of your sinks, this is where you should keep your stock of shampoo, conditioner, any hair treatments you want to carry and towels.
Before opening, we also recommend purchasing a variety of hair styling products, all of your hair coloring, and any other products needed for services you want to provide. You also need to keep in mind that you will need to have a way to process the payments from your clients. There are multiple payment processor sites to choose from if you don't have your own specific system set up. For example, You could use a card reader from Square.
To save you money, we recommend purchasing any supplies in bulk that you plan on using and going through frequently. This includes all of your shampoo and conditioners, cleaning supplies, etc. Shopping around by going to various stores is another way that you could potentially save yourself hundreds of supplies and equipment!
Step 8: Hire a Business Accountant
A business accountant is an important resource to protect the finances of your new hair salon! Your accountant will be able to ensure that your finances are on track, and they can also warn you when anything looks wrong in the finance department.
Another reason why hiring a business accountant is essential is for tax season! By owning your own business, you will be responsible for filing your own taxes and also properly filing taxes for your business. By hiring a professional, you can rest assured that your taxes will be done correctly and also on time!
By failing to properly file your taxes for your business, you can put your business in jeopardy! If you pay your business taxes late, you can also take the chance of being charged large late fees from the government. This is not an area of your business that you want to take lightly. Therefore, we always recommend hiring a business accountant!
Step 9: Bring in Additional Hair Stylists
In order for your business to grow and to be able to accept multiple clients at once, you will need to bring in additional hair stylists! You can either hire hairstylists as employees, or you can allow independent hairstylists to rent a booth in your salon.
For new hair salons, we recommend allowing other hairstylists to rent a booth in your salon. This will save you time and money by not hiring employees. Once you hire employees, you will have additional insurance, benefits, and fees you will need to pay.
When a hairstylist rents a booth from your salon, they will pay you a monthly fee upfront every month in exchange for being able to provide services in your salon. In most cases, the hairstylist would then collect the majority of the payment from the client (since they're already paying you the monthly fee).
Although the hairstylist would be collecting the majority of the payment, we still recommend setting pricing requirements that all stylists must follow. Therefore, all clients in the salon will be paying the same cost for each specific service.
Step 10: Consider Selling Retail Items
Selling retail items is an excellent way for hair salons to bring in additional income and also help their clients use the recommended products for their hair! We recommend that you at least consider selling shampoo, conditioner, and a few styling products.
When shopping around for products to sell, you want to look for wholesale pricing. By purchasing the products at wholesale, you would then make a profit off the items when you sell them to your clients at the retail cost.
We also recommend only carrying products that you believe in and love yourself! What products do you want your clients to use on their hair to support the health of their hair? Those are the types of products we recommend carrying!
Related Questions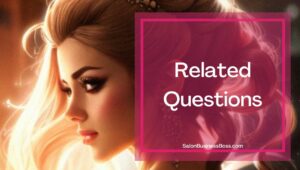 Do most hair salons also provide hair removal services?
Yes, it is common for hair salons to also provide hair removal services, especially waxing. Many clients love the convenience of being able to get their eyebrows done at the same time that they are getting their hair done. Not only will hair removal services bring in more income for your business, but it will also make your clients happy!
Do I need to do marketing for my hair salon?
If you want your hair salon to grow and increase your client base, then you will need to do marketing! Your marketing can consist of social media platforms, advertisements, word of mouth marketing, referral programs, etc. Marketing does not have to be expensive!
For new salons, we recommend at least committing to social media marketing! This is best for new hair salons because the cost is low, and the exposure is high. You can even run social media ads, where you control the budget and who sees the ad!
Looking to start your own Salon? Get the documents you need to get organized and funded here.
Please note: This blog post is for educational purposes only and does not constitute legal advice. Please consult a legal expert to address your specific needs.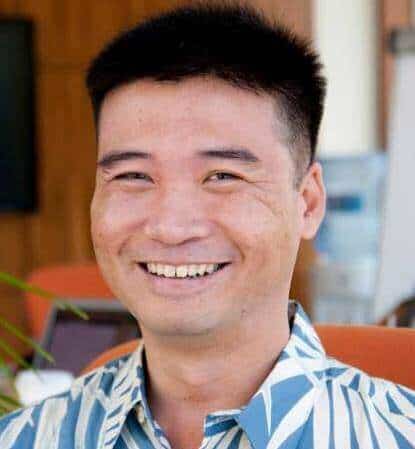 About the author. Entrepreneur and Salon Business Fan.
Hi! I am Shawn and I am a happy individual who happens to be an entrepreneur. I have owned several types of businesses in my life from a coffee shop to an import and export business to an online review business plus a few more and now I create online salon business resources for those interested in starting new ventures. It's demanding work but I love it. I do it for those passionate about their business and their goals. That's why when I meet a salon business owner, I see myself. I know how hard the struggle is to retain clients, find good employees and keep the business growing all while trying to stay competitive.
That's why I created Salon Business Boss: I want to help salon business owners like you build a thriving business that brings you endless joy and supports your ideal lifestyle.