When opening a salon, some of the most important and difficult decisions related to finances. A significant part of that is determining the pricing of products and services offered by the salon. Many salons also feature promotions, discounts, special pricing, and package deals as part of their pricing program. There are also additional considerations and other factors that may contribute to how owners decide on pricing. Labor costs, overhead expenses, and more must be taken into account.
The average price of a haircut at a salon is about $40, often $34 for a man's cut and $45 for women's cut. While most salons offer many more services than just haircuts, the average haircut price is a good comparative figure. Other services, however, can end up costing between $50 and $200. 
Costs
When determining pricing for a salon, one of the largest contributing factors is costs. In order for the salon to be profitable, they must charge more than the cost of labor and styling products. At the same time, business owners must also find a balance between charging enough to where they are profitable, but not overcharging. 
The types of costs incurred by a salon include start-up costs, overhead expenses, labor, and more. If one is starting out, starting a salon could cost between $40,000 and $250,000. Starting up can take between six and nine months, with owners often having to spend around $100 per square foot. This is largely dependent on size, location, and whether the equipment is included. Salon equipment can cost as much as $27,000. However, this includes nearly everything, such as hood dryers, shampoo, chairs, and scissors. Initial supplies, including sanitizers, towels, and polishes, can also be costly. Additionally, administrative expenses must also be considered, along with licensing fees, potential consulting fees, insurance, signage, and computers. There are also many ongoing expenses, which may be more applicable if one already owns a salon. Monthly lease or mortgage payments, wages, utilities, marketing, and other fees can cost hundreds. 
As a result of consistent recurring expenses, it is important to maintain a budget. Further, understanding how much the salon costs to operate will allow owners to see how much they must make in order to stay in business. This number will greatly assist in determining pricing for the salon.
Labor is one of the largest expenses. In the salon industry, stylists are typically compensated in one of two ways. One way is through a commission-based approach, where commissions range from 35% to 60%. The second way works as a kind of rental program, in which salons charge stylists to use their booths. 
The average salon makes about $19,000 per year. Overall, salons can typically expect a profit margin of 8.2%, ranking above the average margin for businesses 7.7%. However, this can vary quite a bit, ranging from just 2% to 17%. A lot of this has to do with the management of the salon. Well-established and well-managed salons in denser urban areas may have higher profit margins. If a salon owner finds it increasingly difficult to make a profit, they may want to consider increasing prices slightly over time. This also accounts for inflation if the cost of the cosmetic products from the wholesaler increases.
Pricing
Pricing can be dependent on a wide range of factors, especially location. However, there are general trends across the country that can allow one to compile a guideline for salon pricing. A standard updo typically costs $120 but can be as high as $160 depending on detail and add-ons. Extensions, which are hair inserts meant to increase volume, can be as low as $10 and $20. While the average haircut is around $30-$40, coloring services can start at $65 and run up to $200. Bridal hair tends to be in the $50 and $100 price range.
Despite the seemingly high prices for some of the services, there are ways to reduce prices and offer clients discounts. Such promotions help to drive an increase in customers and generate additional revenue. Some salons offer a 10% off discount as a group rate for groups with at least three people. This is ideal if the salon owner considers accommodating bridal parties. 
There are also strategic ways to increase business volume and help salons run more effectively and efficiently. If a salon is trying to appeal to a larger, more general client base, then owners may consider reducing prices to drive business growth. Additionally, offering certain services, such as cuts, on a length basis and not a gender basis, has yielded good results in other salons. It is also helpful for marketing purposes. Understanding business trends and peak times is a great way to inform decisions regarding pricing. Most people book appointments on Fridays, and the least on Sundays. Thus, salon owners should plan to add more shifts on busier days when the demand is higher. Offering promotions to drive business on slower days is also something to consider. Doing the same during slower hours may help to more evenly distribute the workload throughout the day, and keep a more consistent demand. 
Contributing Factors
An important and valuable factor that contributes to determining pricing is experience. A new startup with entry-level stylists might not be able to charge as much as a salon headed by an experienced stylist. Local competition also plays a role, as some may be more inclined to go to another salon simply because the price is lower. It is important that prices are compared locally as well as nationally. While national averages set general guidelines and suggestions, comparing locally avoids any skewed national data from larger cities, where salon prices are much higher in some cases. Maintaining reasonable prices based on operating costs is also important. 
Despite the many factors that impact salon pricing, there are strategies owners can use to reduce prices. Making efficient use of the space in the salon is important because something as simple as reducing the size of the reception area may allow for another chair to be set up. Also, searching for deals on the equipment during the start-up process can help to significantly lessen initial costs. For example, equipment and products can be bought at wholesale prices with a cosmetology license. Some salons require stylists to supply their own materials, which would also help businesses to save money. 
When assessing the effectiveness of a current pricing system, salon owners can examine customer loyalty. High customer loyalty is generally a sign that both the salon's prices and services are good. Getting more creative with promotions can be impactful as well. This could include offering a discount on a service with the purchase of a cosmetic product.
Some salon owners who find they are not getting the number of clients they expected or need seek a partnership with a more well-known brand or stylist. This makes brand-building critical, as it is good for a salon to get and maintain a good reputation. There is a lot involved in this, such as outstanding customer service, hiring the right people, and providing quality products. This impacts the overall pricing of the salon because some owners may be tempted to charge less or undercharge for their services. 
Related Questions
How can I increase business volume at my salon?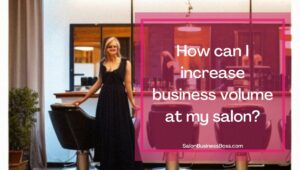 Implementing an easy scheduling system, offering promotions, and marketing effectively assist in increasing business volume. Offering online scheduling, while also offering a walk-in option, makes the process convenient and simple for customers. This ease of use may lead to recommendations as well. Further, it will likely reduce wait times, which positively impacts the business. Promotions help keep the salon busier during non-peak hours is important. It keeps demand high and may attract new customers. Marketing effectively will also drive business volume. One should note that this does not necessarily mean salon owners should spend money on expensive ads. However, actively engaging potential clients on social media is very important. Not only does it keep current customers informed, but it is also a great way to reach new people.
What are some additional tips when creating pricing policies?
When creating pricing policies, it is important to remain cognizant of the customer. Similarly, it is also important to be mindful of local competition and the rates they charge for similar services. Perhaps a salon is able to charge more than others nearby if the services they offer are of higher quality or require more time and labor. In doing this, a salon owner may also realize that their prices are too high for the area, which may explain a potential loss in revenue. Budgeting is also critical for pricing, as business owners can clearly see liabilities, assets, and analyze profits. If profit margins are too low, the salon may need to adjust prices accordingly. Investing in point-of-sale software may be helpful, as it allows for easy scheduling and generates detailed financial reports. Lastly, making pricing simple and easy for clients to understand is impactful.
Please note: This blog post is for educational purposes only and does not constitute legal advice. Please consult a legal expert to address your specific needs.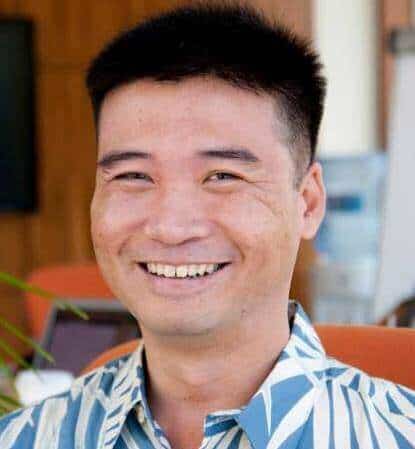 About the author. Entrepreneur and Salon Business Fan.
Hi! I am Shawn and I am a happy individual who happens to be an entrepreneur. I have owned several types of businesses in my life from a coffee shop to an import and export business to an online review business plus a few more and now I create online salon business resources for those interested in starting new ventures. It's demanding work but I love it. I do it for those passionate about their business and their goals. That's why when I meet a salon business owner, I see myself. I know how hard the struggle is to retain clients, find good employees and keep the business growing all while trying to stay competitive.
That's why I created Salon Business Boss: I want to help salon business owners like you build a thriving business that brings you endless joy and supports your ideal lifestyle.