Opening your own business has its own set of advantages and disadvantages, so it's clear that some new business owners would be more interested in taking over an existing one. But what are the things you need to remember when buying an existing hair salon?
Buying an Existing Salon Checklist:
Know the market.
Know the space.
Know the clients.
Know the employees.
Know why they're selling.
Know the legal ramifications.
Know the financials.
Know the marketing.
Have a business plan.
But why is this checklist important, and what all should you ask at each point in the process? Read on to find out what you need to know every step of the way.
1. Know the market.
Just like if you were creating your own new storefront, you would research the current market around your potential location and your entire community. This is no different when you're looking at purchasing an existing salon.
Make sure you understand the demand in the area. What are people looking for, and what have they found in the current business? Is there a certain demographic they're working with, and does it match with the demographic you want to work with?
2. Know the space
While purchasing an already established salon may feel like you're getting the entire package, make sure you look over the entire space before buying. What is the parking like? Can clients easily come and go? Consider any foot traffic as well—can people easily walk in off the street? What other businesses are around you, and can you work with them for promotions?
You should also understand the good, the bad, and the ugly of the existing building. What works, and what doesn't? Does any equipment need replaced? What has been neglected, and what has been improved? Knowing this before making a sale means you know exactly what you're getting into—and if it's worth it.
Within this section, you should also be asking what equipment is included. You need to know whether you're going to have to invest in furniture or equipment before you make that purchase. You should also know the age of the existing equipment, in case you need to replace anything.
3. Know the clients.
Once you've investigated the market and the space, you'll need to zero in on the salon's current clients. Like your first investigation into the demographics of the area, it's time to look at the demographics of the salon—can you find any patterns in the ages of your clients? The typical cuts and styles they have? What about whether they're loyal or new customers? It can give you some insight into what you can expect when you purchase the salon.
4. Know the employees.
Whether the salon you're considering purchasing has independent booth renters or employees, you need to get to know your potential employees before you make your purchase. Find out how they feel about the sale of the business and get their take on what they would like to see improve and what they like about working there. Start your relationship out early with your existing employees so you can make a smooth transition for both you and them. This is also a chance for you to see if there are any human resource issues and smooth them out before you even come aboard.
Here are ten tips for hiring a stylist!
5. Know why they're selling.
This is a key point in the sale and purchase of an existing business. Why are they selling their business? Is the current owner straightforward with the reason? Whether they're retiring or moving, it doesn't matter—you need to find out the current business situation, and the sellers must be honest with you. You don't want to purchase a business that is already failing. Look into the salon's reputation and the owner's reputation before considering the purchase—and ask them about the challenges and benefits of having their business where it is and with their current clientele. Their opinions can matter to you, because they might become your opinions.
6. Know the legal ramifications.
As you move forward with the sale, make sure you have the proper paperwork and information from the business. This also includes potential lawsuits that the business may be in litigation for—if you must take that on, you need to know beforehand.
You should also understand all the items you get with the purchase of the business. You'll have the location and the equipment, of course, but what else are they selling? They can include their marketing scheme like social media, logos, and website, along with anything related to the existing brand. Outline that before you consider the sale.
7. Know the financials
Along with knowing their reasons for selling, you need to understand the current financial state of the business. If it's constantly in the red, you may be purchasing a sinking ship. This is a great time to bring in an accountant to look at the books and give you an idea of what you're considering. Make sure you corroborate anything that the business owners say about the books—if they're less than forthcoming, that could be a red flag.
In addition, you should know about all debts that may be in their books. If you purchase, those become your debts, so it's important to know what you're getting into and whether you can afford to pay those off. You should also get an itemized list of the monthly income revenue and expenses. Not only will this help you make sure you're on target with your monthly bills, but you'll be able to compare and contrast the profit and loss when you take over—and get a handle on whether the business is profitable or not when you come on.
8. Know the marketing.
While you consider what you'll be getting along with the sale, you should also ask questions about their social media and marketing strategies. Are they on social media, and what do they typically post? Do they have certain days they like to reach out? Are they using the best practices for their target demographic? This is also a great time to talk to the existing employees to see if those marketing strategies work for them.
9. Have a business plan.
Just because you're purchasing an existing business doesn't mean you shouldn't have a business plan. Consider the existing staff, the software you're using, how you're going to communicate the shift to the current clients, and what the future brings—and make sure you write it down. Making these plans means nothing if you don't have it in writing and can make yourself accountable.
It doesn't matter whether you're starting new or taking over an existing business—there are advantages and disadvantages to both. Make sure you ask questions during the process and get as much information as you can, and you'll be well on your way to transitioning to being a successful hair salon owner.
Related Questions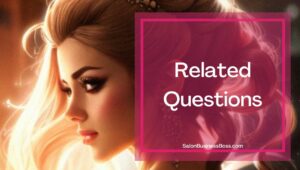 Is owning a salon a good investment?
A salon owner can make about $75,000 annually for their salary with an additional $19,000 in profits for their hair salon. Annual revenue averages at around $245,000 for most successful salons.
What education do you need to start your own salon?
Regardless of whether you're renting a booth or working as an employee, hair stylists are required to have their cosmetology license. If you are starting a salon with no intention of doing hair yourself and will be hiring or renting booths out to independent contractors, you do not need that license—only your stylists do. Business experience is preferred when running your own salon, but not required. You will have to get other licenses like a vendor license if you intend to sell retail items. In addition, you'll need a business operation license, a federal employer identification number, a certificate of occupancy for your building, and salon insurance.
​
Looking to start your own Salon? Get the documents you need to get organized and funded here.
Please note: This blog post is for educational purposes only and does not constitute legal advice. Please consult a legal expert to address your specific needs.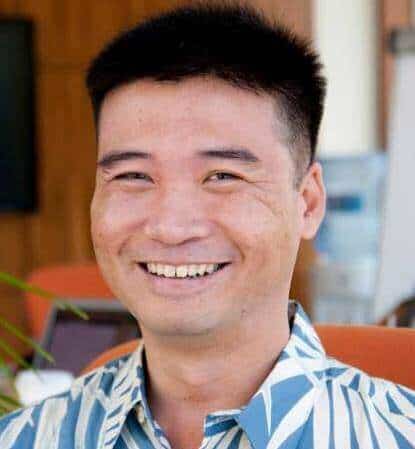 About the author. Entrepreneur and Salon Business Fan.
Hi! I am Shawn and I am a happy individual who happens to be an entrepreneur. I have owned several types of businesses in my life from a coffee shop to an import and export business to an online review business plus a few more and now I create online salon business resources for those interested in starting new ventures. It's demanding work but I love it. I do it for those passionate about their business and their goals. That's why when I meet a salon business owner, I see myself. I know how hard the struggle is to retain clients, find good employees and keep the business growing all while trying to stay competitive.
That's why I created Salon Business Boss: I want to help salon business owners like you build a thriving business that brings you endless joy and supports your ideal lifestyle.