When you think of a salon, you probably think of a hair salon that offers shampoo, cut, style, and possibly perms and colors. There are so many different types of salons and each of them matters to their specific types of clients.
A salon is a personal choice, each person will have a certain hair type, specific styling needs, specific services desired, and even negotiable and non-negotiable price points they require.
Whether you are looking to open a new salon or you are looking for the right place to go for your own needs, below you will find some of the different types of salons and why they matter.
Salon and Spa
Specialty Salon
Boutique Salon
Retail or Outlet Hair Salon
Upscale Hair Salon
Barber Shop
Mobile Salon
Nail Salon
Tanning Salon
Why They Matter
Every type of salon listed matters to the types of clients they want to attract. Not every beauty shop or salon offers the same choices for treatments. Not all salons and beauty shops offer services to men and women and there are even some that do not offer services for children.
It is important to have choices not every person has the same needs when it comes to their hair, skin, and nails.
Salon and Spa
Pampering is what you can expect from a Salon and Spa. These salons offer a full range of services like a high-end boutique would. These services could include:
Hair Care
Manicures
Pedicures
Eye Brow Treatments
Wax Treatments
Tanning Services
These salons go above and beyond their clients' expectations, many even have a liquor license to be able to offer their clients a relaxing experience offering champagne or wine while they are having their treatments done.
When in a salon you are treated just a bit differently than when you are in a retail salon. There are more options to choose from and the staff is more highly trained. This type of salon can have specialty stylists, who are on the books, while other retail salons won't.
You typically will not see children in these salons.
Specialty Salon
This type of salon offers stylists with specific specialties. They will have a stylist who specializes and cuts and colors, maybe one that specializes in Perms and Styles, and another that specializes in extensions and up do's. In this type of environment, the client comes in for the specialized treatment they are looking for from their stylist.
These stylists will typically have extensive experience and even further education in the type of specialty they can do with hair.
These types of salons cater to men, women, and children; they are specialty salons, so they will specialize in certain types of treatments.
Boutique Salon
This salon is usually targeted towards women. It will have a salon located within as well as a boutique that offers items for purchasing like handbags, clothes, hair accessories, and make-up.
The salon and boutique are in the same location however they are usually split so that clients can have the services they are paying for in the atmosphere they desire, while other clients or patrons are browsing through the boutique.
This type of salon caters to the women who want advanced stylists that can cater to their needs as well as the opportunity to enjoy a little shopping.
Typically these salons will not have stylists for children.
Retail or Outlet Hair Salon
In this type of salon, you will find many newer stylists. A lot of stylists fresh out of school will work in these types of salons. These salons typically offer haircuts and styles for women, men, and children. They do not typically offer colors or perms, extensions, or other forms of hair treatments.
These types of salons are usually franchised and the stylists are employees rather than chair renters. They will usually receive the same continued training so each of them can perform the same cuts at all times. They will also be expected to take walk-ins and work full shifts.
These salons cater to men, women, and children of all ages.
Upscale Hair Salon
An Upscale salon is very similar to a salon and spa, they both offer multiple treatments for hair such as cuts, color, perming, weaving, and more. They also offer manicures and pedicures, eyebrow treatments, and facial waxing.
The biggest difference between the two salons is pricing. At an upscale salon, you are paying for the ambiance as well as the services. Upscale salons also offer facials, massages, body waxing, and microblading. Inside one of these salons looks different than traditional salons with all the sophisticated and upscale artwork, furniture, and high-end finishes.
In an upscale salon you are treated differently, you are offered drinks during your visit and sometimes even pastries. This is the salon you go to when you want to be completely pampered.
In these salons walk-ins are rarely taken, they usually run by appointment only.
You will not see children in these salons, they cater to high-end treatments.
Barber Shop
Barber Shops are geared towards men; they specialize in men's hair care, and men's facial hair. A barbershop décor is more geared towards their male clients and the barbers undergo less training than a stylist in a salon.
You will typically see male barbers in these establishments, while female stylists typically work in all the other establishments listed.
As stated this type of salon caters to men and boys of all ages.
Mobile Salon
Just as it sounds a mobile salon is a salon that a stylist can take all her equipment to the client's home and still do what the client is looking for. It typically is a cut, style, updo's, sometimes perms and color can be done in these types of salons.
What types of services and clients are seen at this salon will vary by the owner.
What equipment will I need for my mobile salon?
Nail Salon
Nail salons specialize in nail treatments. They do manicures, acrylics, gel tips, dip tips, pedicures also using tips if requested, pedicures with foot and leg massage. These salons do not do hair treatments of any type; they are specifically licensed for nail treatments.
Some of these salons will be licensed and have certain other options available such as eyebrow care and/or waxing.
Most of these salons offer their services to women, men, and children.
Tanning Salon
This type of salon offers tanning services; these include tanning beds that use UV Rays, Self Tanning beds otherwise known as Spray Tan Beds that use a spray tan without harmful UV Rays.
Tanning Salons do not offer other services such as hair and nails.
These salons offer services to men, women, and children of certain ages.
Choosing a salon to open or one to go to is big. With so many different things to consider you want to open or go to just the right one that is going to give you the satisfaction, peace of mind, and success that you are striving for.
Related Questions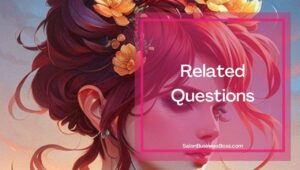 1. Should I go to a Specialty Salon?
Whether you go to a specialty salon or an outlet retail salon solely depends on your needs. If you are looking for someone for a weave then a specialty salon is probably your best bet, if you just need a shampoo and a cut then a retail outlet salon will fill those needs. Every salon offers basics, not every salon will do just the basics.
If price is a factor than a retail outlet salon or a salon and spa, if you want more than a cut and style, is a better option than a specialty salon. Specialty salons are more costly and offer only certain services.
2. Is opening a specialty salon the same thing as having a niche salon?
Yes.
A specialty salon and a niche salon are essentially the same thing. Each one of them specializes in certain aspects of hair care, skin or nail treatments.
Each of these will also attract only a certain type of clientele, there will be less foot traffic and prospective clients than a retail outlet salon or even a salon and spa location.
3. What salon has the most clientele?
Outlet or Retail Salons have a constant flux of clients, they are well known for walk-ins and heavy foot traffic. Specialty salons may have less clientele however their prices will be significantly higher and High-End Salons while they offer many different areas of treatment from hair to skin and nails, prices are even higher.
If you are just looking to open a salon based on how many clients you will get in a day opening a Franchised Outlet or Retail Salon is the best option. If you want to open a salon that offers more products, has a higher price point, and is still affordable to the masses, Salon and Spa is the best choice.
Whatever clientele you are looking for will depend on the type of salon you will want to open.
Looking to start your own Salon? Get the documents you need to get organized and funded here.
Please note: This blog post is for educational purposes only and does not constitute legal advice. Please consult a legal expert to address your specific needs.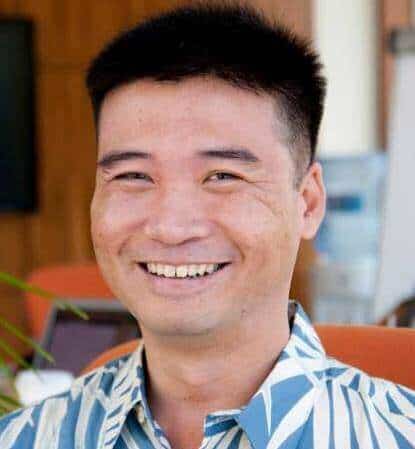 About the author. Entrepreneur and Salon Business Fan.
Hi! I am Shawn and I am a happy individual who happens to be an entrepreneur. I have owned several types of businesses in my life from a coffee shop to an import and export business to an online review business plus a few more and now I create online salon business resources for those interested in starting new ventures. It's demanding work but I love it. I do it for those passionate about their business and their goals. That's why when I meet a salon business owner, I see myself. I know how hard the struggle is to retain clients, find good employees and keep the business growing all while trying to stay competitive.
That's why I created Salon Business Boss: I want to help salon business owners like you build a thriving business that brings you endless joy and supports your ideal lifestyle.