Opening your own business can be hard enough, but what happens when the challenges start to become overwhelming? Yes, there are some disadvantages to owning your own hair salon, like loyalty and competition. What else can affect your business negatively?
7 Disadvantages of Owning a Hair Salon
Customer loyalty can waver.
Customers can be difficult to work with.
Salon competition is fierce.
Start-Up costs can be $62,000 and above.
All expenses and responsibility lands on you.
Employee or booth renter management is your responsibility.
It's up to you to help increase your profits.
But how can you increase your profits? How can you protect yourself from liability? How can you keep your customers for the long-term? How do you keep your customers happy? Read on to find out more about these disadvantages and what you can do to make sure they don't pull down your hair salon business.
1. Customer loyalty can waver
In a hair salon, client loyalty is everything, but if you lose that loyalty, you lose a customer. With it being so essential that you keep your customer base constantly growing, you may find it difficult to keep that base, making it one of the hardest challenges of starting your own hair salon.
How do you combat this? Use your marketing to your advantage. You will need to market when you open and continue marketing your services as hard as you can—make sure to use your website and social media to get the word out about not just what you can do, but what you stand for. Creating a social media presence and sticking to your branding gives you not only brand loyalty, but something recognizable for people to see and know that it is your business and no one else's.
2. Customers can be difficult to work with.
We all know that working with others, especially when it comes to their physical appearance, can be challenging. Within most service industry jobs, when you're working with someone else who is paying you for your skills, many will share their opinions about your work—and they can frequently be negative.
How do you combat this? There are times when there is nothing you can do to assuage the most difficult customer, but the best you can provide is great service at a great price. You can also help train your employees on how to handle situations where a client may not be happy with their work. You can also help make sure it doesn't happen at all by managing a client's expectations and letting them know what kind of work you are providing as soon as they come in and before they sit down in the chair.
What if I need to get rid of a hair client?
3. Salon competition is fierce.
No matter what community you live in, in many cases, the competition for hair salons is going to be extreme. If you want to work in a large city like New York City, know that it will be a constant uphill battle against hair salons that have been established for a long time.
How do you combat this? You can fight against the competition with your marketing and social media presence while also providing a new and exciting experience to new and returning customers. Offer something the other hair salons in your community or neighborhood aren't offering, and make sure you can stand the test of time with your products and offerings—people will want consistency as much as they want new experiences. Provide both and not only can you fight against the competition, but grow your customer base.
4. Start-Up costs can be $62,000 and above.
When you're just starting out, opening your own hair salon takes quite a bit of capital. Business and legal fees could cost around $3,000 per month, while your physical space can average about $20,000 not including monthly rent. You will also have to purchase a point-of-sale system, which usually costs about $500, and then you will incur marketing costs, which is dependent on how much you decide to spend. With those numbers, you could be looking at around $62,000 just to start your business, let alone manage the day-to-day. Don't forget insurance, building upkeep, any amenities, and cleaning supplies.
How do you combat this? At the start of your business, you can look for trustworthy investors to help you with your dream of opening your hair salon. This is a great reason that people usually create their business structure with the limited liability company model—it is easier to get a loan when you organize your business as an LLC. You can also plan to increase your revenue through retail items, additional experiences, and your booth rental fees.
5. All expenses and responsibility lands on you.
While opening a small business is risky for any type of business, one based on clientele alone can be even more risky. A hair salon is no exception to that, especially working within a service-based industry. As mentioned before, marketing to your customer base is important not only to create loyalty, but to bring in more revenue—and all that relies on you. Not only that, but if something goes wrong in your business, you or your business may be liable for what happens.
How do you combat this? Make sure your business structure allows for limited liability, like creating a limited liability company. This means your personal assets cannot be included with your business assets in the case of a lawsuit or legal intervention. Protect yourself and your business by creating an LLC.
6. Employee or booth renter management is your responsibility
While you can either hire employees or rent out booths in your salon, either way, you will have to manage the people who work in your salon. That includes bringing people in to work there, continuing education, handling any situations where there may be disputes, and making sure payment is being handled correctly.
How do you combat this? Make sure you have a very good bookkeeping system and stick with your organization. Whether you're hiring employees and taking in a commission or renting booths out to independent contractors, you need to have those contracts and numbers well organized and stay on top of that organization. Making sure you have everything set up before the problems arise will make everything run that much smoother.
7. It's up to you to help increase your profits.
While booth renters have their own customers and work to keep their customers, it still lands on you to help both booth renters and employees increase their profits—in the long run, it'll help your business, regardless of the employee model you're using.
How do you combat this? Make sure for your employees you are providing a competitive rate, making them want to not only stay with your salon but work hard when they're there. Create a positive working environment so your people want to be there, want to stay there, and want to make it better with every day that they're working. Help keep good employees by providing staff training and amenities that they need to provide the services they want to provide.
The Final Verdict
While there are some disadvantages to starting your own hair salon, note that many of them can be combatted or worked around through hard work, focus, and organization. Remember the reasons you wanted to start your own salon in the first place, like controlling your own workload, having flexibility and independence in owning your own business, and providing a service that you love to do. Reminding yourself the reasons you love your business in the first place is what can help drive you through those disadvantages to success.
Related Questions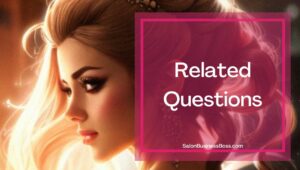 What are some hazards you might face working in a beauty salon?
Because you are working with products that can be considered hazardous chemicals, there are several hazards working in a hair salon. Those hazards include bleaches, peroxides, and hair dyes. You should always follow the instructions on the label of those items to ensure that you and your clients are not hurt by the product.
How much does a hair salon owner make annually?
By running their own salon, a hair salon owner can make an average of $75,000 per year. The hair salon itself can gain a profit of about $19,000 a year on top of that salary after expenses.
Looking to start your own Salon? Get the documents you need to get organized and funded here.
Please note: This blog post is for educational purposes only and does not constitute legal advice. Please consult a legal expert to address your specific needs.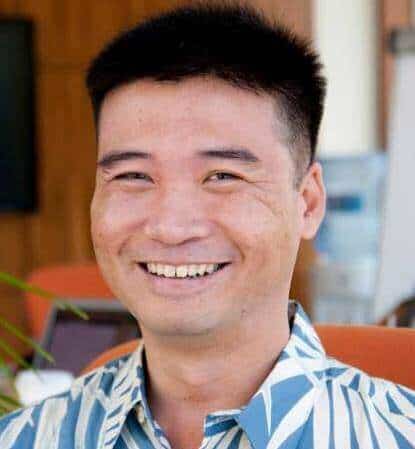 About the author. Entrepreneur and Salon Business Fan.
Hi! I am Shawn and I am a happy individual who happens to be an entrepreneur. I have owned several types of businesses in my life from a coffee shop to an import and export business to an online review business plus a few more and now I create online salon business resources for those interested in starting new ventures. It's demanding work but I love it. I do it for those passionate about their business and their goals. That's why when I meet a salon business owner, I see myself. I know how hard the struggle is to retain clients, find good employees and keep the business growing all while trying to stay competitive.
That's why I created Salon Business Boss: I want to help salon business owners like you build a thriving business that brings you endless joy and supports your ideal lifestyle.