When you open your own business, following the step-by-step process to make sure you have everything you need before that grand opening can be daunting and discouraging. What licenses do you need to make your business happen? What education do you need before you make your salon a reality?
Licenses Need to Open a Salon (and where to find them):
State Cosmetology or Beautician's License and/or Salon Manager License: Board of Cosmetology
Salon Retail Seller Permit or Vendor License: State Board of Taxation
Salon Business Operation License: State Business website, usually through the state government
Federal Employer Identification Number: the Internal Revenue Service
Certificate of Occupancy: Local Government offices
Salon Insurance: talk to your lawyer for more information
But when should you get your licenses, and why are they important? At what point do you need to consider applying? Read on to find out more.
Licenses Overview: When should you get them?
When it comes to your business licenses, you should be getting them as soon as possible. These licenses will be imperative to starting your business, and you cannot do any sort of business without them. They should be included within the creation of your business plan at the start of your process—before you make any concrete decisions.
That being said, there are certain licenses you must get down the road, like your certificate of occupancy. Make sure you understand the timeline for these licenses as well, as each one could take some time to be issued. 
1. State Cosmetology or Beautician's License and/or Salon Manager License
Your cosmetology or beautician's license is your most important license to get before you open your salon. This allows you and your salon employees, regardless of whether they are by commission or renting a booth, the right to provide salon services. As the owner of the business, you must have a cosmetology license if you intend to also provide services, and they are typically renewed every few years, dependent on the state.
Note that it is not technically required for you to have this license—only if you intend on providing services yourself. It is entirely possible to run your salon without cosmetology license, as long as you are hiring people that have this license. There are pros and cons to having this license yourself—it adds credibility to your business, as you know what you're doing; you don't have to hire as many employees, as you can handle clients as well; and you can provide a hire level of quality, as you know what to do and how to do it. Some states require you to have a separate license, although that varies. Sometimes as a salon manager, you must also hold a cosmetology license on top of your salon manager license.
If you do not have this license, or if your stylists do not have this license, you could be subject not only to fines and penalties, but lawsuits, arrest, and business closure.
To receive this license, you must complete hours in a cosmetology school. There are several different types of cosmetology licenses. You can choose to become a cosmetologist, which is the most comprehensive licensure, covering skin, hair, and nails—this training usually requires you to be in about 1,500 hours of training. The barber license usually covers more masculine hairstyles only, along with tripping facial hair. This license requires about 1,500 hours as well. The aesthetician license focuses on skin care in a more medical setting and requires 1,200 hours, while a manicurist trains for about 400 hours. Note these when you choose to go to cosmetology school—what do you want your business to focus on? Consider several years down the line, too. Would you want to expand to something more, but may need additional schooling if you choose a different licensure path?
This license is issued by the state government upon completion of cosmetology courses. Considering looking at the American Association of Cosmetology Schools website to find out where you can go to get the education needed for this license.
To actually apply, search online for "cosmetology license" and the name of your state or visit the Board of Cosmetology website for a list of exam fees, license fees, and how to apply for your license through your state.
This license cost is usually your highest, coming in between $5,000 and $15,000 on average. If you want
Learn what other documents you may need to start your salon!
2. Salon Retail Seller Permit or Vendor License
One of the best ways to increase your income as a salon owner is by selling retail items in addition to your services. The only way you can do that is by registering for your retail seller permit. In many states, you must have this permit to sell or even lease merchandise.
Find out what the requirements are for your location by visiting the U.S. Small Business Administration's website. Local Chamber of Commerce also have information about permits. You can also search online with the term "vendor license" and the name of your state to get specific information. In most cases, the state Department of Taxation or Department of Revenue can help you in this matter. Searching for "vendor license" and your state can typically get you to where you need to go. Most state taxation boards have additional information as well.
You're in luck—a retail seller permit usually does not cost anything to you, other than a potential security deposit to cover taxes if you close your business.
3. Salon Business Operation License
All businesses require an operation license, and salons are no exception. You will be required to file for an operation license before you open your doors. This license is a general license that is granted by either the city, state, county, or federal government to allow you to run your business. It's imperative you have this—if you hit any legal snags, this license helps to protect you. In some cases, clients may not even consider coming to you if you do not have this license, and it could result in financial penalties if you do not have this license.
This license can be applied for through the state in almost all cases. In some cases, you may also have to apply for an operation license through your city, so check to make sure whether it is required or not. More information can be found at the U.S. Small Business Administration website. A business license usually costs about $100, but can range up to $400, depending on the business and the state. You can find more information about this license by looking up business information on your state's business resource website.
4. Federal Employer Identification Number
Much like the business operation license, all businesses are required to have their Federal Employer Identification Number. This is what allows the government to collect sales tax.
This license can be acquired by visiting your state's tax office and you will have to provide such information about your operation license and a description of the retail items you intend to sell. It's important that this one of the last licenses you get, as you need proof that you have that operation license before you apply for this license.
This license usually costs about $75 if you go online. If you apply for this through the Internal Revenue Service directly, it's free. You can also get this number immediately if you apply online. You can find more information about it at the Internal Revenue Service website.
5. Certificate of Occupancy
One of the last licenses that you will get for your salon is the certificate of occupancy. You can't do business out of your building until you have this, and you will need to make sure that your property is well inspected before receiving this license.
This license is usually found through your local government. In most cases, it is within the building department of your municipality that requires buildings to be compliant. A certificate of occupancy is only issued once inspections are complete, like electrical, plumbing, and fire safety.
This license usually costs between $20 and $80, depending on the size of your property and its location. The larger the property, the more expensive the license.
6. Salon Insurance
While this final note is not necessarily a license, it is still an item within the legal bounds of a business that you will need before you set your sights on an opening date.
Salon insurance costs about $3,000 a year if it is just you and an additional employee working. It can vary from region to region, sometimes increasing to about $1,000 per month depending on your business location, number of employees, and the services you offer.
For more information about what licenses you need on a state-by-state basis, consider looking up your state at the Beauty Schools Directory. You can discover more about regulations, requirements, and more specifically for your region.
Make sure you give yourself a decent amount of time to apply and receive your licenses. Don't rush the process—while some licenses are provided immediately, some must go through an approval process. Each one is different, so manage your time wisely.
If this process seems daunting to you, don't worry—enlist a lawyer or attorney that can help you in the business creation process. There are many out there that specialize in small business creation, so they can walk you through the process and help you understand all the licenses you need before you start your business. Remember that your licenses must be prominently displayed in most cases, so even if it doesn't fit your décor—hang them up proudly!
Related Questions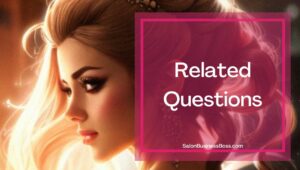 I need a copy of my business license. How do I look that up?
To find a copy of the license for your business, visit your state's secretary of state website. In most cases, they will have a section labeled "Business" where you can find certificate information, forms and fees, and information to file online.
What can you sell in your business with a vendor license?
As long as you have a vendor license, you can sell anything in your business, excluding any item that may require additional permits, like food or alcohol.
Looking to start your own Salon? Get the documents you need to get organized and funded here.
Please note: This blog post is for educational purposes only and does not constitute legal advice. Please consult a legal expert to address your specific needs.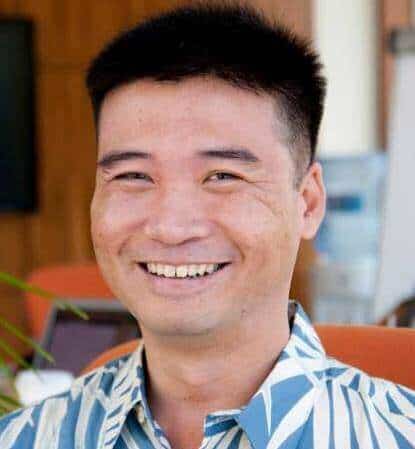 About the author. Entrepreneur and Salon Business Fan.
Hi! I am Shawn and I am a happy individual who happens to be an entrepreneur. I have owned several types of businesses in my life from a coffee shop to an import and export business to an online review business plus a few more and now I create online salon business resources for those interested in starting new ventures. It's demanding work but I love it. I do it for those passionate about their business and their goals. That's why when I meet a salon business owner, I see myself. I know how hard the struggle is to retain clients, find good employees and keep the business growing all while trying to stay competitive.
That's why I created Salon Business Boss: I want to help salon business owners like you build a thriving business that brings you endless joy and supports your ideal lifestyle.