Starting your own day spa salon is a fulfilling and financially rewarding venture! In order to provide your potential clients with the most relaxing and luxurious experience, there are essential steps that need to be taken to open your salon. With our guide, you can be confident that your salon will have a solid foundation for years to come.
The process of starting a day spa salon includes:
Make a List of Your Services

Research Local Requirements

Create Your Business Plan

Decide on Your Location

Apply for Your Business License

Shop for Your Equipment and Supplies

Design Atmosphere of Salon

Purchase Business Insurance

Hire Employees or Contractors

Celebrate Your Opening
Step 1: Make a List of Your Services
The first step for starting your day spa salon is making a list of the services that will be available for clients in your salon. There are multiple options when it comes to what services a day spa can provide. Therefore, it is essential to decide on what services you want to be a part of your own salon.
The most common services for a day spa salon to provide are massages, facials, hair removal, and nail services. Other services you could provide include wraps, professional makeup application, and lash services.
When deciding on what services you will provide, you want to keep in mind how much space you will have for your salon, the cost of various forms of equipment, and the overall atmosphere that you want to achieve for your salon.
By adding additional services to your day spa salon, you will likely need to also increase the amount of space in your salon. Additional services will also increase the amount of equipment you will need to purchase as well. 
Increasing the number of services you provide will likely also increase the amount of revenue that your salon brings in as well. In order for you to provide a service, you don't have to know how to do the service yourself. You can also hire an employee or beauty professional that can provide the services in your salon.
As you start your day spa, you can start with a setlist of services and then add more services as your business increases. You don't have to stick with the same services for the life of your salon. However, we do recommend creating a list of services you will begin with before moving on to the next step.
Step 2: Research Local Requirements
Before making any other decisions for your business or finding your location, we recommend researching the local salon requirements for your area. Each state will have its own requirements and regulations for salons to follow. Therefore, it is vital to complete this step before moving on to the next steps.
To find the regulations for your own state, we recommend visiting the website for your local government. There will often be a specific page where you can find the regulations for small businesses. You want to pay attention to the requirements for getting your business license, any building requirements, the fees associated with your license, and any other requirements you will need to meet in order to open your salon.
Obtaining a clear understanding of your local requirements is a vital step to starting a successful business. If you have any confusion regarding what will be required of you, we highly recommend reaching out to your state to get all of your questions answered. If you have confusion, you will be more likely to not meet all your requirements. This can ultimately put your business at risk.
Step 3: Create Your Business Plan
To start your day spa salon with a solid foundation, we recommend taking the time to create a business plan. Your business plan will act as your road map along the journey of starting your business, and it will also remind you of where you are heading in the future.
Your business plan should include a list of the services you will provide, your target customer, your short-term goals for your salon, your marketing plan, an analysis of the competition in your area, and your long-term vision for your salon.
Creating a business plan will be a huge benefit if you plan on applying for financing to launch your day spa. Most banks and credit unions will require to see a copy of your business plan before they will approve you for financing. The financial institutions want to see that you've done your research and have a plan for your business.
Another benefit of creating a business plan is it reminds you of where your business is going in the future. When you are busy operating a new day spa, it can be easy to get caught up in your day to day activities. However, by reviewing your business plan, you can easily remind yourself of your long-term vision and where your business is heading!
Step 4: Decide on Your Location
One of the most important decisions you will make for your day spa will be your location. By picking the right location, you can increase your visibility and ultimately increase the revenue for your new salon. With the wrong location, you will likely experience a more difficult time landing new clients.
When you are deciding on your location, you want to keep in mind the monthly cost of the location, how easy the building is to find, and how prepared the location is to hold a day spa. The monthly cost is important because you need to ensure that you can commit to the cost over a length of time. If it's too high, you can put your business in danger.
If the building is easy to find, you will have a much higher chance of securing new clients. You want to pay attention to the traffic that the building would be getting daily. Will a large number of people drive past this location? When your new customers are driving to your day spa, will they have an easy time finding the location? 
It is important for the building to be as prepared as possible because this will keep your costs down. If you have to change the plumbing or add too many elements to the building, this will largely increase your cost. When you are looking at locations, you want to pay attention to where you would put your sinks and other important equipment.
Unless the building was previously a day spa or already has multiple rooms set up, there is a chance you will need to put in new walls to create massage rooms. Having private rooms will be vital to increasing the privacy for your massage and facial clients. The private rooms also increase the overall relaxing experience your clients will get.
Step 5: Apply for Your Business License
Once you have researched your local requirements and have decided on your location, you will be ready to apply for your business license! Most states will ask for details regarding your location. Therefore, we recommend applying for your license after you have secured the location for your day spa.
When you are applying for your business license, it is important to ensure that all of your information is filled out correctly. We recommend reviewing your application before you submit it to catch any errors. If any of the information is incorrect, this will likely delay the process of getting your business license.
Most states will give you the ability to apply for your business license through their website online. However, if your state does not give you this option, you will likely need to visit your local city courthouse. 
For most states, you should hear back on the status of your business license within a couple of weeks after you have applied. However, some states may take longer (especially if they need to evaluate your location). You can often reach out to your state to get an update on your application if it's taking longer than 2-3 weeks.
Step 6: Shop for Your Equipment and Supplies
Shopping for your equipment and supplies is an exciting part of opening your day spa! The type of equipment and supplies you need is determined largely on the type of services you plan on providing. The more services you will provide will result in more equipment and supplies you will need as well.
Every day spa will have standard equipment and supplies like massage tables (which can also be used for facials), chairs, aromatherapy supplies for massages, and to enhance the environment, cleaning supplies, etc.
If you choose to provide nail services, you will also need a great selection of nail polish shades (both regular polish and gel polish), gel equipment, pedicure chairs or stations, acrylic supplies, and a table and chair for each of your nail stations. To provide hair removal services, you will also need wax, paper strips to remove the wax and lotions to soothe the skin.
To help keep your costs lower as you are starting, we recommend shopping around for your supplies and equipment. By looking at various places before making a purchase, you can save yourself hundreds over time. We also recommend purchasing items in bulk when you can, especially for the items you will frequently be using (like cleaning supplies).
Step 7: Design Atmosphere of Salon
For your day spa salon to be successful, you want to design a relaxing and inviting space. When your customers are visiting your day spa, they are looking to relieve stress and treat themselves to a luxurious experience. The atmosphere of your salon should reflect this.
When you are designing your space, we recommend sticking to neutral colors that are easy on the eyes. You want to avoid any colors that are too bright. Soothing music can also add to the atmosphere and make your salon more relaxing. We also recommend using aromatherapy to increase the relaxation in your salon.
Adding the right décor to your salon can also increase your atmosphere. You can get paintings for the walls, candles for the massage rooms, and comfortable couches for your waiting areas with soft pillows. We do recommend being careful not to add too much décor, so your space doesn't become too busy.
Step 8: Purchase Business Insurance
Every salon needs to purchase business insurance. Some states may require you to have business insurance in order to operate legally. However, we highly recommend investing in insurance, even if your state doesn't require it.
Business insurance acts as a form of protection for both you and your business. If an accident happens in your salon, you can file a claim with your insurance company and get the costs to fix the damage covered by your insurance company. Without insurance, you will be fully responsible for any damage on your own.
When you are getting ready to purchase business insurance, we recommend taking the time to shop around and get various quotes. You should get at least 3-5 different quotes from various insurance companies. This will help you get the best policy for your salon and also help you secure the best price as well.
Step 9: Hire Employees or Contractors
You will not be able to operate your day spa on your own! To offer a variety of services and accept multiple clients throughout the day, you will either need to hire employees or bring in independent contractors to grow your salon.
Many salon owners choose to rent out booths or spaces in their salon to independent contractors who provide various services. For example, You could rent a space to an independent nail technician who would then provide nail services in your salon. You could also rent spaces for massage therapists, lash artists, and estheticians.
The benefit of renting spaces to independent contractors is you save yourself the cost of hiring employees. Since these professionals work for themselves and are renting space in your salon, you would not have to pay employee taxes, employee insurance, or other costs involved in hiring employees.
Whether you hire employees or rent spaces to beauty professionals, we recommend setting guidelines for your salon to help you achieve the overall atmosphere that you're looking to have for your salon. This could include standard salon shirts that you provide all professionals with, along with price ranges for each service as well.
Step 10: Celebrate Your Opening
After you have completed the previous steps, you are ready to announce your opening date and celebrate your new day spa salon! We recommend announcing your opening through social media, community pages, and telling your business neighbors as well.
To celebrate your opening and get new clients into your salon, you can offer a discounted rate for the opening week. You could also celebrate your opening week by having treats or giveaways available to your clients that enjoy your services during the first week after you've opened your doors.
The benefit of celebrating your opening with special rates or giveaways is this increases your word of mouth marketing! When one of your new clients is excited about the deal she got at the new salon, she will be more likely to tell her friends and family about your salon as well! 
The most important part of your opening week is having fun! You have put in endless hours of hard work to get your day spa ready for your opening day. You should be proud of your new business and enjoy your special opening week!
Related Questions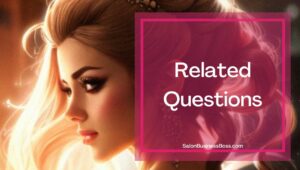 How long does it take to open a day spa salon?
The amount of time it takes to open a day spa will depend on your location, how long it takes to get your business license and how much time you have available in your schedule to spend on getting your salon ready for business!
If your commercial building only requires minimal work to be ready for business, most day spa salons can be ready to open within three months. If your building needs more work, it can take much longer (all depending on how much work needs to be done).
Do I need to hire employees in order to start a salon?
No, you do not have to hire employees in order to start a salon. However, you will need to bring in beauty professionals if you want to offer multiple services and be able to accept more than one client at a time.
If you don't want to hire employees, another popular option is allowing independent contractors to rent a space in your salon. The beauty professional would then pay you a monthly fee, and they would then provide a certain service in your salon. Since they would be paying you a set fee, they would then keep the majority of what the client pays.
Looking to start your own Salon? Get the documents you need to get organized and funded here.
Please note: This blog post is for educational purposes only and does not constitute legal advice. Please consult a legal expert to address your specific needs.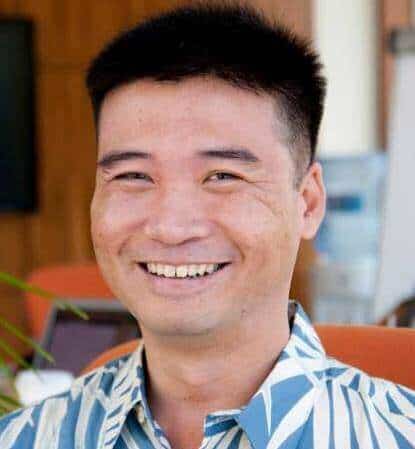 About the author. Entrepreneur and Salon Business Fan.
Hi! I am Shawn and I am a happy individual who happens to be an entrepreneur. I have owned several types of businesses in my life from a coffee shop to an import and export business to an online review business plus a few more and now I create online salon business resources for those interested in starting new ventures. It's demanding work but I love it. I do it for those passionate about their business and their goals. That's why when I meet a salon business owner, I see myself. I know how hard the struggle is to retain clients, find good employees and keep the business growing all while trying to stay competitive.
That's why I created Salon Business Boss: I want to help salon business owners like you build a thriving business that brings you endless joy and supports your ideal lifestyle.