Finding the right stylist can be a challenge in a world inundated with hair styling professionals. To narrow down the search, it's important to consider some factors that will help you determine who to trust with your hair grooming needs.
The 4 important qualities of a hairdresser are:
They're a Good Listener
They're Honest with You
They Respect Your Time and Schedule
They Keep Up with What's Trendy
If you find a stylist with the above traits, you can guarantee that you'll receive what you're paying for and will walk out of the salon happy.
They're a Good Listener
A stylist should always listen to what you want and what you need out of your hair appointment. They should listen to your ideas in full detail, and they should ask lots of questions to make sure they completely understand what it is that you expect them to deliver. If you're a business professional, you're not going to want a radical hair style or an unnatural color. On the flip side, if you're an artist, you might want more than a basic bob and the classic color range found in nature.
A great way to make sure that your hairdresser really has listened to what you've said is to make them repeat back to you what you've told them. A good listener will be able to do this without breaking a sweat. Make sure that what they tell you during this recantation is exactly what you want represented on your head.
A great hairdresser will also be able to carry on a conversation and they will remember personal tidbits about previous personal conversations during your next visit. You don't want your experiences with a salon professional to feel sterile or unlively, and having the details of your life ignored when bantering during your session doesn't feel good.
The relationship you have with your stylist should become more personal over time as the stylist really gets the hang of your wants and learns more about you. You'll end up spending hours of your life with this person, so you'll want to make sure that your relationship deepens so that conversations keep evolving and the tendency toward awkward silences doesn't develop during your subsequent visits.
Looking to increase your clientele?  Here's how you can attract more customers!
They're Honest with You
Just because you have a killer idea for a new hairdo doesn't mean it's feasible or will look good in the long run. Your stylist should carefully listen to what you want and should provide honest feedback regarding your ideas.
For example, putting blue highlights into bleached blonde hair isn't recommended even if you'd like that type of style because the blue will bleed into the surrounding hair during the dyeing process. The resultant all over blue hue will be far from your desired outcome. Make sure you can trust your hairdresser to be honest with you and steer you in the right direction if you're off track.
Make sure your stylist doesn't simply shoot down your requests but is able to make complimentary suggestions with your ideas in mind. In the situation mentioned above, a good stylist will recommend that a dark brown dye job along with colored highlights is the way to go. Make sure that your hairdresser is capable of making alternate suggestions that are still in line with your vision.
You'll also want to make sure that your stylist doesn't upcharge you for services without communicating the additional costs. It's easy to agree to a deep conditioning or a scalp massage without realizing that these added experiences will raise the final price of your visit. The last thing you want is to have sneaky fees added to your final bill.
Since building trust with your stylist is what will make you more confident in their abilities, make sure that they remain honest during every visit to their salon.
They Respect Your Time and Schedule
It's such a bummer to show up to a salon at your scheduled appointment time only to wait for hours for your experience to begin. Hairstylists that are able to remain conscious of people's time manage to keep their clientele for a reason as nobody wants to be left waiting. A stylist that is conscious of how long their sessions will take and plans accordingly is a keeper.
You'll also want a hairstylist that keeps their commitments. Make sure you can trust that your hairdresser will be present the day that you've made your appointment. A good stylist will call to confirm that your appointment is coming up in the next 24-48 hours and they will not cancel on you last minute.
On the flip side, you need a hairdresser that will understand that sometimes things happen in your life that require you to reschedule your appointment. If you're unable to make it to your salon session, and you've called ahead of time to let your stylist know, they should be accommodating and pleasant with you as you rebook. Steer clear of stylists that cop an attitude or make you feel guilty for rescheduling.
They Keep Up with What's Trendy
Just because a stylist you've been seeing has nailed your past appointments doesn't mean that they'll fully understand how to provide you with the latest styles. Stagnating stylists have their niche looks they're able to provide and can't branch out and provide the latest trends.
Look for a stylist that participates in continuing education and that doesn't seem flustered when you ask for a change in your hairdo. You'll also want to make sure that your stylist is able to blend the latest trend into your current style so that what's fashionable translates into something that looks good on you.
A great way to identify a stylist that keeps up with trends is their excitement over new tools that they've acquired. Hair styling, just like any other profession, requires specialized tools to achieve various results. If your stylist is often gushing about their latest and greatest curling iron, shears, straighteners or other gizmos, they are most likely following the latest hair fashions.
Conclusion
Making sure that a stylist sends you home looking your best is the goal of every person seeking salon services. You'll want to spend the time required in fully researching the hairdresser you're going to see so that you can ensure that your experience is going to go according to plan.
The best way to discover if the stylists in your area have the skills presented in this article is to comb local review pages, such as Google and Yelp. The personalized experiences that other salon goers provide should mention the qualities that a hair stylist needs in order to be a successful hairdresser. Making sure that your hairdresser can deliver the experience you want is the most important part of the stylist selection process, and the internet is the most valuable resource when making this determination.
Related Questions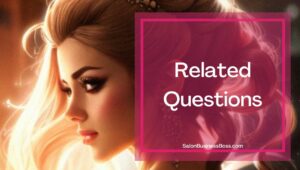 How Many Hours Per Week Should a Hairdresser Work?
Most hairdressers work about 40 hours per week. However, this can vary based on salon type and location. Stylists should have predictable days off so that an ease of scheduling exists.
What Tool is the Most Important to a Hair Stylist?
A hairdresser's shears are the most important tool they will use on you during your salon visit. These scissors are specifically created for cutting hair and most stylists shop for the perfect pair that fits into their hand seamlessly.
Why Do Most Stylists Wear Black?
You've probably noticed that most hair stylists wear black in both cheap and expensive salons.  This is because spilled chemicals and errant hairs do not show up on black clothing, so they look clean and professional regardless of the splashes and strays they've dealt with during their workday.
Looking to start your own Salon? Get the documents you need to get organized and funded here.
Please note: This blog post is for educational purposes only and does not constitute legal advice. Please consult a legal expert to address your specific needs.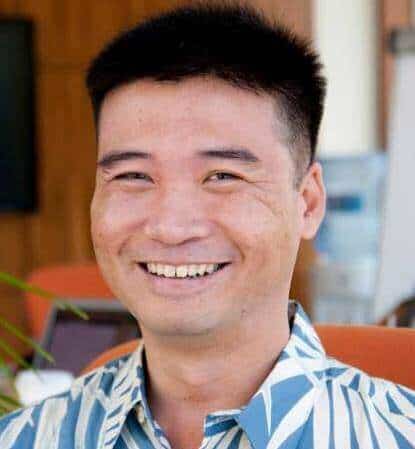 About the author. Entrepreneur and Salon Business Fan.
Hi! I am Shawn and I am a happy individual who happens to be an entrepreneur. I have owned several types of businesses in my life from a coffee shop to an import and export business to an online review business plus a few more and now I create online salon business resources for those interested in starting new ventures. It's demanding work but I love it. I do it for those passionate about their business and their goals. That's why when I meet a salon business owner, I see myself. I know how hard the struggle is to retain clients, find good employees and keep the business growing all while trying to stay competitive.
That's why I created Salon Business Boss: I want to help salon business owners like you build a thriving business that brings you endless joy and supports your ideal lifestyle.