Owning a salon is a constant battle of filling your calendar. Even if you have plenty of repeat customers, you are bound to find blank spots in the calendar that need filling, and finding ways to attract more customers is not as easy as it sounds.
To attract more customers to your salon consider a few key points, such as cleaning up your online presence as your brand, constructing a plan and reaching out to friends, family, and other existing clients to tell them about new services and current promotions you are running.
When you explore the depths of these ideas you uncover a foolproof plan for drawing in more customers and filling up your salon schedule. Keep reading to gain a better understanding of what you should be doing to attract customers.
Cleaning Up Your Online Presence
Salon Business Pages
Anytime someone in your area is looking for services the first place they are bound to check is Google. You want to make sure your business pages that might pop up there are up-to-date so your business does not fall through the cracks.
Start by searching the name of your business and your city. Open everything that you find under that search attached to your business, including:
Yelp
Facebook
Yellow Pages
If you haven't claimed your business on these pages go ahead and do that. Make sure you update each profile with current information, including your:
Address
Phone number
Business hours
Salon website
Appointment booking link
If there are no pictures on these pages, go ahead and add some that you are proud of. Include the salon front, some images of the inside, and then any you have showing your result. These can make your business more attractive from a Google search.
If you have not claimed your business on google you can do so for free. This allows you to modify the information that shows up right on the search page or Google Maps.
Salon Social Media Pages
There are several social media sites to promote your business, including:
Facebook
Twitter
Instagram
TikTok
Facebook is a great place for establishing your business, but most salons benefit more from the visual format of Instagram. Aspects like hashtags, geotags, and reels allow you to grow organically easier on Instagram, and you can easily transfer content to Facebook as needed.
Focusing on curating content for Instagram and adapting it to other sites is the easiest way to promote your business through social media. You can even use Reels for short-form videos that are on-trend and correlate with your business.
TikTok is another great social media site for organic growth, but it is less friendly for physical businesses. You can always create video content on TikTok and promote your Instagram by linking it to your profile.
Online Reviews
You want to have an overall positive presence online, and reviews are one of the easiest ways to do this. If you notice that reviews for your business are sparse then consider contacting some of your loyal customers to see if they would help you out by posting their authentic thoughts.
It is also important to stay on top of community questions relating to your salon. Answer these as quickly as you can.
Respond to negative reviews when you can, and try to approach these issues peacefully. Potential customers are more likely to visit you if they see that you are easy to work with on issues that require cooperation.
There is a fine line between cooperating and being pushed over, but this is something to note on a case-by-case basis.
Want your salon to stand out?  Read more here!
Constructing the Brand's Business Image
Social Media Content
There are a thousand websites that will try to tell you what you need to be posting and when, but this information is pointless if you are not representing the image of your salon authentically.
Creating a schedule can be helpful in giving you guidelines on what to post, but you need to make sure the posts you include are still indicative of your business image.
Let your content be a smooth blend of education and promotion. Let customers know what you offer, but also why these services are beneficial. Let them know how they can keep up appearances with complementary information, even if it is not a service you readily offer.
Make sure your posts are interactive and encourage your followers to tag friends or share the posts.
Your Image Outside Your Business
One of the easiest ways to stand out from the competition is by including your personal image. This allows customers and potential customers to connect with you as a person, and they are more inclined to visit your salon after this connection has been made.
This is the perfect excuse to refresh your wardrobe and amp up your self-care routine. Posting on your business page to encourage customers and followers to do the same is a quick and easy way to add value and connect.
Utilizing Friends, Family, and Existing Customers
Word of mouth marketing is a fantastic tool to use. It is usually free, and it can be much more effective than paid marketing strategies that struggle to find willing consumers or even convince them.
Some of the ways that your friends, family, and loyal customers can help you out include:
Checking in
Posting on social media during or after their visit
Authorizing before and after images
Sharing your posts and taking the time to jot down authentic reviews can easily boost your social media accounts and online image as well.
Encourage Check-Ins and Social Media Posts
An easy way to encourage customers to check-in without asking them to? Create a great space to take selfies.
This can be as simple as adding a mirror to an empty wall where there is great lighting or adding accents to a specific wall. If you are pressed for space, invest in transforming the bathroom into a great selfie space.
Try to add in your salon's Instagram name or curated hashtag where it can be included in the picture, and then you are getting great promotion even if they do not check-in.
You can also remind customers to check in at the beginning or end of your session, but try not to push it too much.
Before and After Images
Asking permission to take before and after pictures provides many great opportunities.
This is one of the easiest ways to showcase your work, and you can do one for each client. This should also be helpful in showing your clients what work was done during the session.
By getting permission to post the pictures you now have content for your social media pages that occurred organically. You do not need to post this the same day, and you can create a file of before and after pictures to last you weeks.
When you post these images make sure you tag the client. This encourages them to share, but it can also land your post on the feed of their friends and family. This is the organic growth that you need to attract more customers to your salon.
Running Promotions
Promotions can cost you, but they are also helpful in convincing people to give your business a look. They tend to fall into four categories:
Weekly specials
Giveaways
Collaborations
Referrals
You can run a combination of these to attract more customers at once, but promotions are often trial and error. Start small, or you might be spending more than you bring in.
Weekly Specials
If you have a slow week or an opening then consider running a special to draw people in.
Your first reaction might be to offer a discount, but this is not usually the best option. It limits what you are bringing in, and new customers might take advantage of this introductory offer just to spend a bit less.
Instead, try offering value to your service. Throw in a free additional treatment or service that complements what you are offering. This provides them value without putting you at a loss, and they may opt for the upgrade next time they come in.
Giveaways
Posting giveaways when you are able to is a great way to attract attention. Post on your social media page, and then encourage your followers to tag friends or family they think would love to participate.
This rewards those that participate while attracting outside attention to your salon and your page.
Teaming Up With Other Businesses
If you are friendly with local businesses you can run promotions in conjunction. Offer services at both locations for a discount, or create a raffle basket full of items from many different businesses.
This lets you tap into the customer base at other establishments, and you can create relationships with owners that might recommend you.
Referrals
Rewarding your existing customers when they refer your business is a fantastic way to build trust and expand. Your loyal customers get paid (in a way) for their marketing, and you have the opportunity to turn the new customer into a follower.
Make the most of each opportunity, and you should not have any issue filling in the blank spaces on your calendar.
Related Questions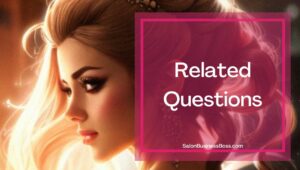 Do I need to attract more customers if my schedule is already full?
You may not need to right this instant, but knowing how to is essential. Customers disappear for many reasons, including moving, and you should know how to respond when they do.
Are social media accounts necessary for growth?
You can grow without social media accounts, but they provide the easiest path to new customers. Social media methods are proven to be the most effective in this age, but you can sprinkle in other methods like newspaper ads or flyers.
Do I need to post selfies as a salon owner?
Ideally, yes. Do not be intimidated by the selfie. Just remember to find great lighting, keep your chin down, and avoid outdated trends (no duck faces). You will learn to love your selfies as your business grows.
Looking to start your own Salon? Get the documents you need to get organized and funded here.
Please note: This blog post is for educational purposes only and does not constitute legal advice. Please consult a legal expert to address your specific needs.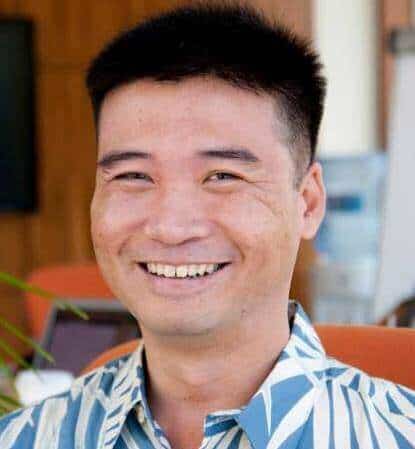 About the author. Entrepreneur and Salon Business Fan.
Hi! I am Shawn and I am a happy individual who happens to be an entrepreneur. I have owned several types of businesses in my life from a coffee shop to an import and export business to an online review business plus a few more and now I create online salon business resources for those interested in starting new ventures. It's demanding work but I love it. I do it for those passionate about their business and their goals. That's why when I meet a salon business owner, I see myself. I know how hard the struggle is to retain clients, find good employees and keep the business growing all while trying to stay competitive.
That's why I created Salon Business Boss: I want to help salon business owners like you build a thriving business that brings you endless joy and supports your ideal lifestyle.