Something they don't tell you about starting a hair salon is that many of the best ones do more than solely offer services; they offer products, too. Now, as a salon owner, you're looking to get into the sales game yourself. Which products are worth selling, and which aren't worth the financial trouble? Which products will actually make their way into your customers' homes, and which will be overlooked and left to rot away on your shelves instead? These are not merely difficult calls to make — they also depend on the financial means, priorities, and varying needs of your clientele.
Choosing which products to sell in your hair salon can be a tough decision that either increases or decreases your business's profits in significant ways. That's why it's important to select the best-selling, most commonly sought-out and easy-to-use hair products to sell to your customers.
The six best products to sell in a hair salon for increased profits are:
1) Shampoo
2) Conditioner
3) Styling Products
4) Growth Serums
5) Moisturizing Treatments
6) Scalp Exfoliants.
Here's the thing — people are always looking for new, interesting, effective beauty finds. The beauty industry is always surpassing itself such that no matter how much product consumers already own, trying out new, additional items while stashing the old ones under the bathroom sink to gather dust is commonplace. This is an area where people are willing to discover products through trial and error. That's why the combination of quality products that address the needs of various hair types (1A-4C and all porosities), paired with the eager persistence of most consumers to make their hair the best it can be, is your window for getting into the sales game.
Additionally, and referring to the earlier point about various hair types, an especially important, untapped market is the 3B-4C hair range. This is a range of hair types that is traditionally underacknowledged by the beauty industry. As a result, people with these hair types are always searching for new products that will enhance their manes' natural beauty with minimal collateral damage.
This is also a time when people are especially invested in products that use natural ingredients in them. Products that cite ingredients such as coconut, shea, avocado, jojoba, and other items with healthy, moisture-inducing natural fats fly off the shelves. Accompanied by words such as "milk" and "butter," these products are essentially irresistible to most beauty fanatics.
Shampoo
If you're a hair salon owner, you already know shampoo is more than just a way to rinse the dirt out of your hair. These days, people expect additional benefits. Some of the most common categories of shampoo are as follows:
1) Moisturizing, which is especially important for those with naturally dry hair who suffer the consequences of a simple wash stripping their hair of essential nutrients,
2) Detoxifying, which has become increasingly more popular as people put more and more products in their hair, and need an effective way to wash out the corresponding residue without planting further gunk in their mane, and finally,
3) Chemical-safe, which preserves hair dye, perms, and other chemical treatments to the hair that customers generally prefer to maintain for as long as possible.
We recommend stocking them all, if possible, within your budget. These are the types of products that are better sold with a range of options rather than as one item in massive bulk. The more people's needs you can meet with your inventory, the better.
Sulfate-free shampoos are also more likely to sell now that the negative effects of sulfate on the hair have become more widespread knowledge.
Conditioner
No pressure or anything, but conditioner is probably the most important product in any single person's hair routine. This means that whatever conditioners you stock, they must be good — really good. Again, this is an area where you will better benefit from offering customers a range of options rather than a one-size-fits all product.
Vitamin and nutrient rich conditioners are especially popular. Other areas to consider regarding the conditioners you carry are:
1) The weight of the conditioner, as dense hair won't benefit from light-weight conditioners, and fine hair will be dangerously weighed down by heavier-ones,
2) The ingredients in the conditioner, since for example, shea butter is better angled towards the curly-haired community than the straight-haired one,
3) The way the conditioner interacts with prior chemicals in the hair, since people with hair dye, perms, and other chemical treatments need shower products that won't undo these prematurely, and
4) The conditioner's moisturizing abilities, and how well it penetrates the hair for maximum benefit.
Conditioner is the product that most defines the final appearance and health of a person's hair — both in the short and long term. It can be the difference between a glorious mane and a severely damaged one.
Do your research, and ensure that whatever conditioner(s) you decide to sell will leave your customers utterly infatuated.
Growth Serums
Welcome to the age of obsessive hair-growth. Due to current trends, people want fluffy, thick, healthy-looking manes (regardless of length), thick eyebrows, and volumized natural eyelashes. Even if you don't offer any eyebrow or eyelash services, products for their general health, growth, and appearance are still important to keep in your sales inventory.
Unlike with shampoos and conditioners, you don't need quite as much variety here. Two types of each should work. For example, for each of these areas, one length-focused product and one volume-centered option should do the trick. If you really want to knock it out of the park, go for the 2-in-1.
Moreover, for eyelash and eyebrow serums, some people might prefer a light tint — nothing too heavy, gloopy, or dark, but still pigmented and gel-like enough that they don't have to trade style for growth.
Owning a cosmetics business has its advantages!
Styling Products
Hair styling products are probably the second most prioritized items when it comes to matters of the mane (second only to conditioner). Furthermore, this is (once again) not a one-size-fits-all situation.
Different people need different products depending on their general aesthetics, professional and social obligations, schedules, and hair types. Regardless, one thing that applies across the board is that if you're going to sell styling products, they should always offer the hair health benefits in addition to styling ones. Natural ingredients and formulas designed to nourish the hair while simultaneously ensuring it looks fabulous are the only way to go.
The most popular styling products right now are:
1) Serums,
2) Oils,
3) Gels and Souffles,
4) Mousse,
5) Dry Shampoo, and
6) Leave-in Conditioner.
Serums come in a range of options. As a salon-owner who can't sell every type ever made, you want to ensure the serums you stock are:
1) Nourishing, so that these styling products don't ruin your customers' hair (let's leave that in the 80s),
2) Light-weight, so that people don't get goopy, weighed-down hair and itchy, achy scalps,
3) Non-oily, so that the hair doesn't get greasy or make people's faces, necks, chests, and backs break out, and
4) Polishing, since low-frizz, shiny sleekness is one of the primary things people search for in their styling products.
The same applies to oils, gels and souffles, and mousse (within reason, of course). Oils with healthy, natural fats, as well as gels, souffles, and mousses that are "whipped," "light," "creamy," and/or "cooling," tend to sell better than those that aren't.
Regarding dry shampoos, these have become a major money-makers in the hair industry, and should not be overlooked. People these days live very on-the-go lifestyles, and many don't have the time to keep up with the demands of their hair — even despite needing it to look clean, neat, and styled most of the time. The dry shampoo(s) you offer should dry clear, help with any scalp-itches cultivated by lack of washing, and clean without stripping hair of its essential nutrients.
Leave-in conditioners, meanwhile, are another story altogether. Although we are listing it as a styling product since it is designed to be kept in the hair rather than washed out in the shower, leave-in conditioner is just as vital to most people's hair routines as shampoo and standard conditioner. Leave-in conditioner is the barrier between washing one's hair and styling it — the final frontier of authentic, full-blown nourishment before loading your hair up with all the other heavier, more multifaceted products.
It is especially crucial for those with coarse, curly hair, which is always at higher risk of breakage. Be sure to carry at least two options, if not more, since leave-in conditioners, like standard ones, are not a one-size-fits-all product.
People also live for the "I know this is expensive, but a little goes a long way. I've been using this same bottle for a year!" bit. Just be sure that if you're using that line, it's actually true. You don't want to destroy your customers' trust or loyalty, ruin their hair, or get a bad reputation in the community. People talk and leave reviews, and these matter — especially for small, privately-owned businesses offering services and specialized products.
A final note on styling products is that, since wet-hair products are the most commonly offered, dry-hair ones will go very far with customers. Moreover, they'll remember that you carry these, and return to buy more.
Moisturizing Treatments
Sometimes, the usual hair routine just doesn't cut it. Conditioner is wonderful, but there are moments when the hair demands more. That's where moisturizing treatments come in. These usually exist in the form of deep conditioners, hot oil treatments, and hair masks — some of which occasionally overlap.
There are numerous approaches that can be taken here on the sales front since the options are endless, but our advice to you would be to ensure that you focus on moisturizing treatments that are soothing, replenishing, rejuvenating, and pack natural ingredients that are beneficial to the hair. People usually do moisturizing treatments in order to repair damaged hair, relax, and/or give their strands an extra boost. Therefore, products that brag natural ingredients and replicate spa scents, sensations, and aesthetics are a big hit with customers.
Scalp Exfoliants
Last, but absolutely not least, are scalp exfoliants — more commonly referred to as "scalp scrubs." The popularity of these nifty little products has gone up significantly in recent years, especially as people have become more focused on detoxifying their hair. Additionally, those who have gotten on the scalp scrub train are obsessed, but those who haven't tried a scalp exfoliant yet don't know what they're missing out on. As a result, these are products you might have to push a little harder for the latter group. Just remember that once you get a customer to try scalp exfoliation out for themselves, they will be obsessed for life.
Scalp scrubs exfoliate the scalp for cleaner, healthier scalps and hair. They detoxify, stimulate the hair follicles, get rid of gunk from lingering product residue, and help manage dandruff. Furthermore, they are heavenly! Massaging in that scalp scrub feels wonderful. Better yet, you can actually feel the cleanliness when you're all done!
In the case of scalp scrubs, ones with components such as apple vinegar are usually better than those that pack jojoba, coconut, shea butter, and like ingredients. If there are nutritional oils involved, you'll want to ensure that they are light ones. Otherwise, customers run the risk of replacing the same scalp and root residue the scrub seeks to cleanse with gunk from the scrub itself!
Since scalp scrubs are the first part of the hair routine, either before or during the shampoo, they are early enough in the process that any moisture lost will be replaced almost immediately while conditioning and styling. Like with the moisturizing treatments, people tend to prefer scalp scrubs with spa scents such as eucalyptus and lavender.
Haircare can be stressful and exhausting for a lot of people, so products that mimic sensory elements people associate with relaxation will go far with even your least invested customers.
Related Questions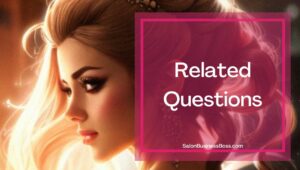 Should I also sell hairspray in my hair salon? No — believe it or not, you should avoid selling hairspray in your salon. Here's why— hairspray is generally a drying product with little-to-no health benefits. It exists as a highly-chemical, mostly/entirely aesthetic add-on that isn't too great for the hair. Let your customers buy their hairspray elsewhere, and focus on associating your salon with products that make hair feel remarkably healthy and lush instead.
Should I focus on bringing in volumizing products, too? If you want to, absolutely! However, so long as customers are buying products best suited to their hair (and are committed to the health of their respective mane), they should eventually obtain their natural, intended volume — which is probably far more impressive than they realize!
Looking to start your own Salon? Get the documents you need to get organized and funded here.
Please note: This blog post is for educational purposes only and does not constitute legal advice. Please consult a legal expert to address your specific needs.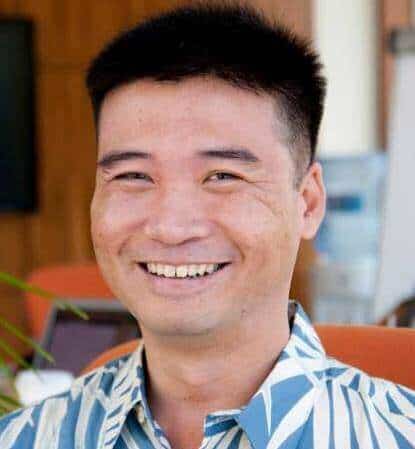 About the author. Entrepreneur and Salon Business Fan.
Hi! I am Shawn and I am a happy individual who happens to be an entrepreneur. I have owned several types of businesses in my life from a coffee shop to an import and export business to an online review business plus a few more and now I create online salon business resources for those interested in starting new ventures. It's demanding work but I love it. I do it for those passionate about their business and their goals. That's why when I meet a salon business owner, I see myself. I know how hard the struggle is to retain clients, find good employees and keep the business growing all while trying to stay competitive.
That's why I created Salon Business Boss: I want to help salon business owners like you build a thriving business that brings you endless joy and supports your ideal lifestyle.