The cosmetic industry is one of the largest and most exciting industries to enter, and there are plenty of advantages to starting a business of your own.
Advantages of a cosmetic business include:
The bright outlook of the industry
The chance to empower cosmetic users
The freedom to create products you want to see
An easier approach to customer service
Access to inexpensive assistance
Straightforward marketing plans
These can be applied to any kind of cosmetic business, and learning how you can use them is essential to improving your chance of success. Keep reading to explore how each of these advantages applies specifically to cosmetic businesses.
The Industry Outlook of Cosmetic Businesses
The cosmetic industry has had an upward climb for more than a decade, and it managed to grow from $483 billion in 2020 to $511 billion in 2021. This growth is expected to climb past $716 billion in 2025 and $784.6 billion in 2027 as businesses continue to take advantage of digital channels.
A cosmetic business can take up space in a variety of markets, including:
Skincare
Haircare
Makeup
Perfume
While most start small, many branch out and eventually offer products in all four areas. Others focus on a smaller market to ensure they are offering quality products to a group of loyal customers.
The cosmetic industry has always been full of consumers who are willing to pay more as long as a product can be:
Safer
More effective
Stylish
Because the industry is constantly evolving to address new trends and issues, there will always be an opportunity for new businesses to arise.
Empowering Cosmetic Users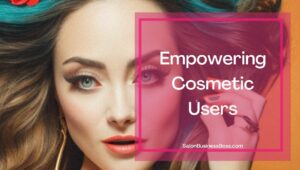 One of the main reasons that cosmetic businesses have managed to thrive throughout history is their ability to empower those that use the products. While there is plenty of debate regarding whether cosmetics are imposed on users or empowering, the majority response is that users buy these products for themselves and no one else.
Investing in a cosmetic business allows you to create product lines that might change the lives of others, cultivating self-confidence and allowing them to feel more comfortable in their bodies.
This is not only an advantage that allows a business to flourish, but it is a moral reward.
The Freedom to Create Whatever You Want
Some that get into the cosmetics industry do so because they are tired of wanting a product and never finding it. When you start a cosmetic business you have complete control over the types of products you create, the way they are manufactured, how they are packaged, and how product marketing goes.
This freedom allows you to fulfill your creative desires, fitting into niches and styles that you are already drawn to. This helps create a sense of community and allows you to connect with your customers.
Fitting into Niches
There are several niches and areas that you can look into, including variations on:
Style
Product type
Product uses
The spaces that you can fit in allow you more room to offer your products with less competition. For example, a competitor might offer an eyeshadow palette with as many colors as yours, but if you are marketing to different niches there is little to no competition.
You can also look for underserved markets that deserve more recognition and more products designed for them. Examples of this include:
Addressing specific skincare concerns
Creating cosmetics for those with darker complexions
Finding subcultures of style scenes that have yet to be marketed to
The possibilities of finding and filling a niche are endless, and you can easily start a cosmetic business in one of these areas.
Creating Unique Features
One of the largest advantages of having control over your products is the ability to create unique product lines and features. The cosmetic industry revolves around trends, and consumers are always looking for the next best thing.
If you have an idea for a unique product then there is a good chance the industry will eat it up. In many cases, the trendiness of a product can get your marketing done for free.
Control over Packaging
Beyond containing the product, the packaging is not a major concern in other industries. For a cosmetic business, packaging can make or break your market.
The advantage of running your own business and having the final say on any packaging decisions can help you convey the message you want while improving your sales.
Cosmetics can be stored, but most of them end up on a vanity, counter, or dresser. The more attractive you can make the packaging, the more likely the consumer is to purchase the product.
Packaging also conveys the story you want to tell as a business. Do you want a clean, minimalistic design to convey a more modern business? Or do you want consumers to identify with the fantasy behind your designs?
Packaging can also explain your product story and any objectives of your business. Choosing to use recycled plastic can help you connect with an audience just as much as your choice in colors, and every choice you make helps you find the right people
Easier Customer Service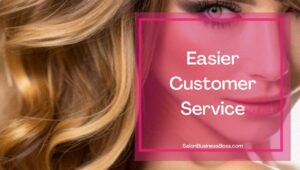 The customer service involved in most cosmetics businesses can be easier because it is easier to make a connection. People are not only buying a product to use, but they are buying confidence.
When you are helping advise a customer on their decision you are building a relationship. You learn their fears and their desires, and you can connect on that level.
This gets trickier when dealing with disgruntled customers, but with the proper response, you can turn a complaint into a raving review.
The beauty industry is an entire community, and they are connected by a love for aesthetics. Tapping into that will help you connect with customers easier than you might in other industries.
Access to Inexpensive Assistance
Compared to other business ventures, the cosmetics industry has one of the highest markups. The cost of production tends to be lower than other products, and you can charge more as long as you are offering high quality and your business performs well.
Many cosmetic labs will help you create your products and lend you their services for a small cost, and some may do it for free. Depending on the product you are creating and its evident chance of success, labs will want to be your first choice when you get around to manufacturing.
Finding talented, passionate, and experienced individuals is no issue either. There are many out there, college degrees or not, that understand the nuances of the beauty industry.
You can find someone with little experience and an obvious affinity for the business and help them get started just as easily as hiring someone with years in the business.
Straightforward Marketing Plans
The cosmetic industry does not rely on gimmicks to convince consumers to buy products. Instead, any product that can show what it does is slated to perform well.
This opens up paths for showcasing products in a variety of ways and utilizing word-of-mouth marketing.
Showcasing Products
You do not need to think up a clever rhyme or jingle for your products, but you do need to prove that they can get the job done. As long as you can do this, you can effectively construct a marketing campaign.
For example, marketing waterproof mascara is often as simple as having the model wear the mascara while swimming or standing in the rain. When you combine this with a side-by-side comparison of an increase in volume you are proving to consumers that this product does what it claims to do.
Marketing for a cosmetic business is more of a "show-don't-tell" situation, and visual examples are often worth thousands of words.
Word of Mouth Marketing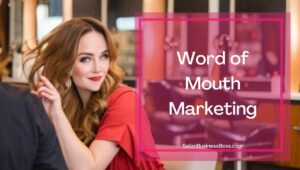 Word of mouth marketing goes hand in hand with the impact of how products are showcased. There are a few ways this can be leveraged, but this way of marketing is a built-in advantage for cosmetic businesses.
The first is organic word of mouth marketing where a client uses your product and is so pleased with it that they, without any prompting, tell their friends and family about it and encourage them to purchase it.
The other occurs when a cosmetic business gifts or even pays influencers to use the product and provide an authentic review. While this is similar to paid partnerships with celebrities, businesses have been shifting toward influencers and micro-influencers to create a more down-to-earth connection with their consumer base.
Word of mouth marketing is arguably more effective than paid marketing techniques, and it is almost always cheaper.
Related Questions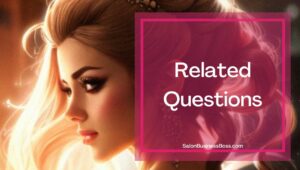 Are cosmetic businesses regulated?
Cosmetics are not regulated by any government body, but they do need to fall in line with the Federal Food, Drug, and Cosmetic Act (FD&C Act) and the Fair Packaging and Labeling Act.
How much does it cost to start a cosmetic business with one product?
It costs about $10,000 or more to start a cosmetic business with a single product, including marketing and manufacturing. You can expect any additional product lines to add on another $5,000.
Do you need a license to start a cosmetic business?
While the FDA does not require licensing for cosmetic businesses, most state and local authorities have requirements regarding the manufacturing and sale of cosmetics. Make sure you check to see what applies to you locally and anywhere you intend to sell.
Looking to start your own Salon? Get the documents you need to get organized and funded here.
Please note: This blog post is for educational purposes only and does not constitute legal advice. Please consult a legal expert to address your specific needs.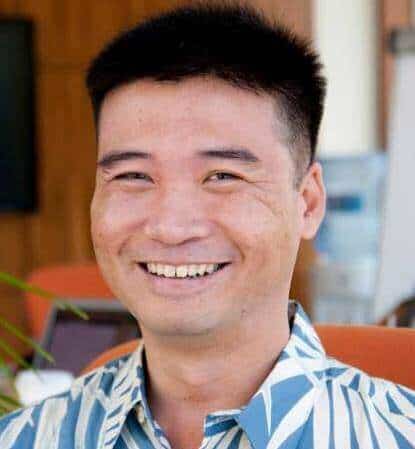 About the author. Entrepreneur and Salon Business Fan.
Hi! I am Shawn and I am a happy individual who happens to be an entrepreneur. I have owned several types of businesses in my life from a coffee shop to an import and export business to an online review business plus a few more and now I create online salon business resources for those interested in starting new ventures. It's demanding work but I love it. I do it for those passionate about their business and their goals. That's why when I meet a salon business owner, I see myself. I know how hard the struggle is to retain clients, find good employees and keep the business growing all while trying to stay competitive.
That's why I created Salon Business Boss: I want to help salon business owners like you build a thriving business that brings you endless joy and supports your ideal lifestyle.