Do you have a deep-seated passion for beauty? Does seeing someone radiating self-confidence give you a boost? Do you want to turn your love of all things hair into a profitable business? Opening and owning your own hair salon may just be the path to a fulfilling future that fuels your creativity, desire to see others shine, and passion for hair and beauty.
6 Advantages of Owning a Salon: There are numerous advantages to owning your own hair salon. They include:
Independence
Increased income
Control of your schedule
Control of salon design
Control of your salon's environment
Community Involvement
 If you are weighing the options of becoming a salon owner or simply staying a dedicated employee to your current salon, this article has been written with you in mind. Grab your favorite cup of coffee, take a seat, and let's peruse the positives that come with owning your own salon.
Who Can Open a Salon?
Let me let you in on a little secret, anyone (yes, ANYONE) can open a salon. You do not have to be a licensed cosmetology professional to simply break ground on a new hair salon. You do, however, have to have a current cosmetology license to cut, style, or color someone's hair.
It's wholly possible to open a salon without any experience in the beauty industry. A handful of entrepreneurs have seen the value of a business in the beauty industry and opened salons without any cosmetology experience and simply take advantage of hiring a great team of licensed beauty professionals to run the "working" side of their business.
Now that you know the "who," let's cut to the "how" of opening a salon.
How to Get Your Salon Up and Cutting!
The beauty industry is constantly expanding. It seems that more people are spending their hard-earned dollars on beauty services. So, how do you take your dream of salon ownership from a dream to a full-fledged reality?
Without going into too much detail (which we've done in another article), the shortlist to salon ownership is:
Do your homework by growing your knowledge of the beauty salon business, enlisting the help of a seasoned salon-owning mentor, watching the competition, and putting your vision of a successful salon into words.
"If you fail to plan, you are planning to fail" (Thanks, Ben Franklin!). Set yourself up for success by developing a solid business plan that includes start-up costs, funding needs, business structure, and all the ins and outs of your salon.
Find the right location.
Get registrations, licenses, and permits required by your local area.
Put your inner designer to use and create the layout of your salon.
Secure your necessary tools and equipment.
Create and define your salon's logo.
Register your salon's domain name, email, and social media accounts.
Decide on a marketing and advertising plan.
Surround yourself with a fantastic, vision-sharing dream team.
Open the doors and get ready for the time of your life.
Of course, opening a business is never as simple as the checklist above. Still, we're just trying to give you a general idea of "how" to get your salon business up and running.
You've got the "who" and "how" of salon ownership, so let's get to the real deal (and the actual reason you're here), the "WHY" of owning your own hair salon.
What is so Stinkin' Great about Owning my Own Salon?
The advantages of owning your own hair salon are innumerable. Nothing beats the independence that accompanies the title of "boss babe" (or bro. We don't discriminate!), setting your own hours of operation, pushing your creative boundaries, and holding the reigns of control for your beauty career.
Let's hit the highlights of salon ownership:
Let Freedom Ring
The most significant advantage to owning your own hair salon is your freedom as an owner (not just an employee). As the owner of your own beauty salon, you are the alpha and omega of your business (meaning you don't have to answer to a higher power because you ARE the higher power) and have the freedom to operate your business in a way that fits your dream and vision.
You'll hold the reigns to your business and have the financial freedom to conduct business in a manner that you believe reflects your values and mission. As the owner of your salon, you'll be solely in charge of the hiring process and have the ability to hand-pick other beauty professionals who share your passion and can grow your salon.
Want to know how you can boost sales in your hair salon?
Show Me the Money
As a stylist working at someone else's salon, you'll be subject to the pay grade they've established for their staff. When you switch gears from employee to owner, YOU are behind the wheel and have more control over your revenue stream.
As the owner of your own hair salon, you decide the pay rates for your employees. It is also at your discretion as to the percentage of profit that is reinvested into your salon and how much of that profit directly hits your bank account.
While starting your new hair salon can be a challenging task, the hard work you put into making your dream a reality can give you a more enjoyable, exciting, and higher-quality life in the long run.
I Don't Do Mondays
As the owner of your own salon, you can establish your own working hours. You can set the days and times that are most convenient for you and work intimately with your clientele to set appointment times that benefit both parties.
This scheduling freedom lets you "work smarter, not harder" so that you can focus on creating a work-life balance that fits your lifestyle. As the owner, you're also in charge of creating the overall schedule for your salon by deciding on which days and times your salon with be up and cutting.
Blue is NOT Your Color
As the owner of your own salon, EVERYTHING is in your control. Do you want to cover the walls with framed portraits of your fur-bearing children? DO IT! Do you want your clients to feel like they're stepping into the wild jungles of Borneo? DO IT! Is minimalist more your style? DO IT!
Owning your own beauty salon allows you to bring your vision to life. Each design element of your salon is within your control. You can choose everything from the color of the walls to the waiting area to the sink styles.
Nothing is outside your control when it comes to designing your hair salon when you're the owner.
Save the Drama for ya Llama
If you've worked in the beauty industry for any amount of time, you know that there are more than a few "Petty Betty's" on the scene who thrive on all things dramatic. As the owner of your own salon, you are in control of the work environment of your business.
You are the master and commander of your salon. As such, if you find that a member of your staff is causing undue stress and drama amongst other employees, you have the option to remove them from the mix.
To Shampoo or Not to Shampoo?
Working as an employee of a salon, the products you can use for your clients are limited to what your salon allows. As the owner of your own hair salon, the choice of which retail products to sell is wholly in your hands. The brands you have in your salon are those of your choosing and products that you feel suit your hair salon's mission and vision.
It's all about the Give Back!
Second to independence, the most significant advantage to owning your own salon is that YOU can do whatever you'd like, whenever you'd like to make a difference in your community. You can offer discounts, host charity events, create an apprenticeship program, or do whatever your heart desires to positively impact the community that supports your business.
These six advantages are just a few of the many benefits of salon ownership.
The Last Strand
Just like any other business out there, salon ownership will come with its own set of ups and downs. With a bit of planning, a lot of hard work, and a sprinkle of passion, you can turn your love of hairstyling into a lifelong career.
Hopefully, these advantages to salon ownership have helped you decide if making the leap from employee to an owner is for you!
Related Questions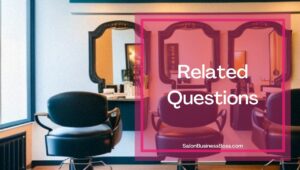 1. How much could I make as a salon owner?
According to comparably.com, the median salary for salon owners is around $70,000 per year, with top earners bringing home more than $350,000 per year.
​
Looking to start your own Salon? Get the documents you need to get organized and funded here.
Please note: This blog post is for educational purposes only and does not constitute legal advice. Please consult a legal expert to address your specific needs.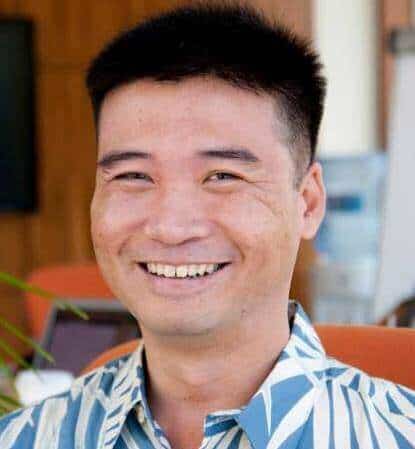 About the author. Entrepreneur and Salon Business Fan.
Hi! I am Shawn and I am a happy individual who happens to be an entrepreneur. I have owned several types of businesses in my life from a coffee shop to an import and export business to an online review business plus a few more and now I create online salon business resources for those interested in starting new ventures. It's demanding work but I love it. I do it for those passionate about their business and their goals. That's why when I meet a salon business owner, I see myself. I know how hard the struggle is to retain clients, find good employees and keep the business growing all while trying to stay competitive.
That's why I created Salon Business Boss: I want to help salon business owners like you build a thriving business that brings you endless joy and supports your ideal lifestyle.