Hair weaving is often one of those skills you pick up over time and find out your good at it. As more and more of your friends approach you asking for your services, you may start to consider if this could be the business for you. Taking hair weaving from friendly hobby to money-generating business is an idea worth investigating.
If you want to know how to start a weaving salon, you'll want to consider the following steps:
Define Your Service Offerings
Consider Buying Out versus Starting Up
Secure the Proper Licensing and Permits
Prepare Your Salon with Inventory and Equipment
Don't Forget Marketing
Following these steps will help you walk through the process of planning out a business from the ground up and make sure you cover all your bases. While this list won't include absolutely everything it takes to start a successful salon, it can get your thoughts cycling on the most important needs for starting a weaving salon.
Define Your Service Offerings
The first step towards opening any business is understanding what you want to be in the business of doing. People often talk about the "elevator pitch" when talking about your business. If you can't describe what it is you are doing within about fifteen to twenty seconds (roughly the length of an elevator ride), you are probably trying to do too much.
Focus on what is going to differentiate your salon from the competition. Is there anything you are particularly good at? More importantly, make sure you are very familiar with what people in your salon's potential area are willing to pay for. The best way to get a business off the ground is to provide for a need. Your service offerings should be based on market needs and your expertise. Don't start out doing anything you're bad at, or you could ruin your reputation early. Don't push for salon services that not many people are interested in paying for. 
It's good to differentiate and provide a variety of services, but don't spread yourself too thin. Many salon owners try to rely on the theory of being a "one-stop-shop" and then fail to be an expert in anything. Find what you are best at, and lead with that service.
Consider Buying Out Versus Starting Up
Salon customers are typically very dedicated to their current salon. Chances are, if you are going to get new customers, you will have to convince them to leave their current salons. This slow process of winning people over can often end up costing too much for some people, as they aren't able to turn a profit quickly enough. The alternative approach is to consider buying out an existing salon.
While buying a salon can carry a significant amount of baggage (not to mention usually a higher price tag upfront), it means that you start out with existing customers already. Unless the customers leave when the hairdresser leaves, you could be jumping into an already successful business. Negotiating for the previous owner to stay on as an employee can help reduce that risk if it exists. 
If you are considering a salon to acquire, remember the principle of "buy low, sell high." You don't want to try to purchase a business that is extremely successful, as this means it will also have a dauntingly high price tag. However, when looking at the lower priced salons, be sure to think about the existing reputation of the salon. You don't want to take over something that has burned too many bridges to get back on its feet. 
Buying out an existing salon isn't the right option for everybody. Many find they enjoy the ownership of having started something from scratch. If that is more the route, you want to take, great! Just be sure to develop a plan to make sure you can go out and grow your customers as quickly as possible.
Secure the Proper Licensing and Permits
Of course, in order to prevent sudden stops in business once your salon is open, you will want to ensure you have secured the proper licensing and permits to operate a salon. Having to shut down even temporarily produces a huge blow to your customer confidence and reputation. 
As with most other businesses, you'll need to start with a business license in order to operate. If you plan on selling items in addition to your services, as most salons will, you will also need a resale permit. Most state governments will require a personal license to operate, such as a cosmetology license. Since these permits and licenses differ from state to state, it is recommended that you do some research to determine exactly what will be needed to operate in your state.
Similar to licensing, you will also need to secure business and general liability insurance in order to prevent damages in case of an accident or other event. Few things can cause more of a headache or financial nightmare than insurance claims and legal battles. The weaving business is, in the end, a people business. And when you're working with people, insurance is a necessary factor to consider.
Prepare Your Salon with Inventory and Equipment
The next thing to consider when opening a weaving salon is the cost of stocking your store with inventory and related equipment and décor. You should be adequately stocked with products and hair of various qualities, so you can cater to as many customers as possible. Also, setting up salon stations has a wide variety of costs, from salon chairs and mirrors to cabinetry and storage racks. 
Be sure to consider these costs when thinking about starting a salon, as the cash need upfront may be higher than expected if you are unprepared. Know how much you will need to spend, and add about thirty percent to your estimates if you want to be more accurate. No one wants to get stuck in a rush or turning away customers because of a shortage of a certain product. So, expect to overspend in the beginning to make sure you have more than enough to continue business without any unexpected roadblocks. 
Don't Forget Marketing
So, you've got a strong business plan, you know what services you're going to offer, and you've stocked up your salon to be ready to go. But there's one thing you haven't stocked up on yet – customers. Doing the right market research ahead of time, and building your business around customer needs is one thing. But ensuring they know you exist is just as important!
If you want to start a weaving salon, marketing to your customer base is of utmost importance. People often underestimate the need for a strong marketing campaign and just hope customers will come. But if you're going to make it out of the start-up-pit alive, you'll need to tell the customers where to go. Develop a plan to reach your target market through various avenues: social media, search listings, printed advertisements, promotional events, and so on. It can take a long time to get a steady stream of customers, so be prepared to get creative early on to try to make that period as short as possible. 
Weaving Your Way into Business
Clearly, there are many elements to consider when looking into starting your own weaving salon. Start with the basics. Ask yourself, "what does the market need" and then fill that need. Tailor your services around, making sure you can gain the interest of your target market. 
Once you know your customer, you'll need to start looking at locations. If the best option available is to buy out an existing salon, be prepared to consider that as an option. Sure, starting up a new place sounds glamorous, but skipping the heartache of the first year or two without profits can be a relief.
Once you are confident, you can get your salon legally operating and ready for business, build up a marketing campaign to spread the word. There will obviously be more questions to answer when starting a business of any kind, but these salon-focused steps are a great place to start.
Related Questions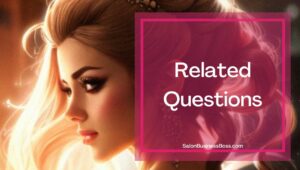 How do I differentiate my salon from the competition?
Setting yourself apart from the other salons in the area can be a difficult task. The real question behind this is, "who is the target market I am looking to serve?" If you can serve that market even slightly better than the surrounding competition, you may be able to win out those customers even if you only provide the same services. 
What if I already operate a salon out of my own home?
It is not uncommon for salon services to start out of your living room. However, this runs into a whole slew of regulatory issues and potential safety violations. If you want to be taken seriously and be trusted as a salon owner, you will want to consider moving into a dedicated place of business. As with any business, sometimes, the time comes to move up and move out.
Looking to start your own Salon? Get the documents you need to get organized and funded here.
Please note: This blog post is for educational purposes only and does not constitute legal advice. Please consult a legal expert to address your specific needs.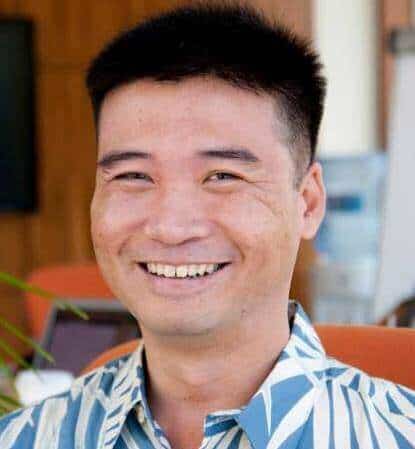 About the author. Entrepreneur and Salon Business Fan.
Hi! I am Shawn and I am a happy individual who happens to be an entrepreneur. I have owned several types of businesses in my life from a coffee shop to an import and export business to an online review business plus a few more and now I create online salon business resources for those interested in starting new ventures. It's demanding work but I love it. I do it for those passionate about their business and their goals. That's why when I meet a salon business owner, I see myself. I know how hard the struggle is to retain clients, find good employees and keep the business growing all while trying to stay competitive.
That's why I created Salon Business Boss: I want to help salon business owners like you build a thriving business that brings you endless joy and supports your ideal lifestyle.