If you're thinking of turning your passion for beauty and helping others find their inner rockstar into a lifelong career, becoming a hairstylist is the choice for you! If you ask any seasoned hairstylist about their chosen profession, you'll hear all the highlights (pun intended) associated with the beauty industry, from travel to flexibility to income potential. But what about the lowlights?
The biggest challenges in hairdressing today are:  
Education requirements
Exposure to chemicals
Stress and burnout
Competition
Trends
Inconsistent income
People
 Let's get down to the nitty-gritty for a minute: being a stylist is demanding. Yes, the beauty industry is rewarding, and the artistry you can display deserves a gold star. Still, there are many problems no one really talks about before you enroll in cosmetology school. So, pull up a chair, grab a cup of coffee, and let's talk about the dark side of hairdressing. (But not before reminding you of the perks of the business!)
How to Become a Hairstylist
Hairstylists are in charge of the appearance of a customer's hair and the health and safety of the client. You'll need an education and a license before you can give a perm, a gorgeous color, or a stunning cut and style.
The requirements for licensing differ from state to state. Most states require that you be at least 16 years old, have a high school diploma or an equivalent education (GED), and complete a state-licensed cosmetology program to become a hairstylist. A few courses you may see during your enrollment in cosmetology school are:
Analysis of hair
Scalp and hair diseases and disorders
Perms, relaxes, and other chemical hair treatments
Cutting, texturizing, and shaping hair
Hair coloring techniques
And much, much more!
Before selecting a school to complete your training and education, make sure you verify your state's licensure criteria. Aspiring stylists may be required to take both a written and a practical exam after completing the program (this varies by state).
Now that we've touched on a bit of the basics to becoming a hairstylist let's cover a few highlights of being a hair-apist. (It's like a therapist, but for hair!)
The Perks of Being a Hair-apist
Not that you need any convincing of why becoming a hairstylist is a great choice, but let's lay some foils and lift up the best parts of being a hairdresser.
Job security: People still need to have their hair cut, colored, and styled even in the worst of economic times. Stylists (and morticians) are virtually guaranteed a job for the rest of their lives! As long as you maintain your continuing education and training, stay abreast of current trends, and continuously grow your network, you'll never be without a job!
Income potential: Most people enter into the field of cosmetology because they enjoy it, but that doesn't mean you can't make a great living at the same time. Salon managers and top stylists earn steady, solid incomes.
It's rewarding: Being a hairdresser is regularly voted as one of the happiest professions in the world (Why wouldn't it be? You're literally making the world a more beautiful place!). Hairdressing is a place to express your creativity, passion, and skill.
Flexibility: Being a stylist doesn't come with a typical Monday-Friday, 9-5 schedule. Your work schedule can be as flexible as you need it to be. You can work around the schedules of your children with no issue.
It's never dull: Hairstyling is constantly changing. Of course, you'll see some of the same things on a daily basis, but the client interactions will never be the same.
The people!!: The biggest perk of being a stylist is the clients you will be able to interact with. Yes, you'll have a few that honestly make you rethink your career choice, but, for the most part, you will be able to help people feel beautiful and happy. And that is the biggest perk of all!!
Of course, there are plenty of other great reasons to pursue a career in the beauty industry. We just wanted to give you a brief overview of the highs before hitting you with the lows.
The Biggest Challenges Faced by Hairdressers
As a hairstylist, your job is to make clients look and feel their best. Being a hairdresser comes with a host of perks, but being a stylist is not a career without challenges (And no, we're not talking about those regrettable chunky highlights of the '90s. That's an entirely different challenge altogether.). Without further ado, let's talk about a few challenges you're likely to face as a hairdresser.
Education: To practice cosmetology, you first have to complete the required education and obtain licensing from your state (which we've discussed already). Most states require you to successfully pass a written and practical exam to become a licensed stylist. Your education doesn't end there, however. Although many states do not require you to pursue continuing education to renew your licensing, we recommend that you always strive to increase your knowledge in hairstyling, from new techniques to new products to on-style trends and more.
Exposure to chemicals: As a hairstylist, toxic chemical exposure is an occupational hazard. A 2015 article published by Safety and Health Magazine reported that stylists are at an increased risk for serious health issues like cancer, asthma, Hodgkin's disease, miscarriages, and liver damage.
Stress and burnout: Burnout is a constant worry for hairstylists due to the stress associated with marketing, maintaining a salon, staying current on new techniques and trends, and working with clients. Avoiding burnout is an issue regularly faced by hairdressers.
Hairdressers may experience exhaustion associated with repetitive stress injuries, such as lower back injuries, neck and arm soreness, and other joint issues that go along with standing all day long.
Competition: Competition for clients is a significant challenge in the hairdressing industry. You'll see a slew of glitzy stylists springing up all around you and your salon. You must also be socially confident, fashionable, and self-assured that you are the best of the best and that your customers will want to come back. You must always be self-disciplined and master of your trade. Always keep in mind that new hairstylists are joining the business and might quickly steal your clients.
Staying abreast of changing trends: Things move quickly in the beauty industry, and never more so than when unforeseen global events alter customer expectations and tastes. While keeping up with new trends can be difficult, it's vital to realize that promoting all of these recent trends will almost certainly turn out to be a great business decision, so make absolutely sure you use all of the tools and talents at your disposal to ensure you're meeting ever-changing demand. Pay attention to your customers, evaluate their requests, and keep your eyes peeled to see what future trends are expected.
Maintaining consistent income: The erratic nature of patronage might be startling. Depending on clientele, stylists will record varying income amounts each month. Long-term planning might be challenging when income is inconsistent. Learning how to properly manage your finances can be an issue faced by new hairstylists navigating the beauty industry for the first time.
The people!!: As rewarding as most clients will be, you will be faced with challenging clients that honestly make you rethink your career path. There will be customers who literally cannot be pleased no matter how much you bend over backward. On the days where these customers leave you feeling drained and discouraged, you have to remember the clients that keep your coming back to your chair day in and day out.
Here are a few things clients are looking for in a salon!
The Final Cut
A career as a hairstylist can be highly diverse and many love utilizing their talents to help clients look and feel like a rockstar. Like any other career path, the hairdressing field has its share of challenges, like work-related physical stress and burnout.
With that said, all of the challenges that exist for hairstylists may be conquered if you simply stay true to your craft, remain dedicated to your clients, and continuously hone your skills!
Related Questions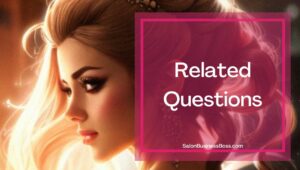 1. How much do hairstylists make?
According to ZipRecruiter, the average yearly salary for a hairstylist is $29,779 per year.
2. How can I increase my income as a hairstylist?
You can quickly increase your income as a hairstylist by becoming certified in specialty services like hair extensions and hair restoration or becoming a color specialist. Increasing your offered services will result in a pay increase.
Looking to start your own Salon? Get the documents you need to get organized and funded here.
Please note: This blog post is for educational purposes only and does not constitute legal advice. Please consult a legal expert to address your specific needs.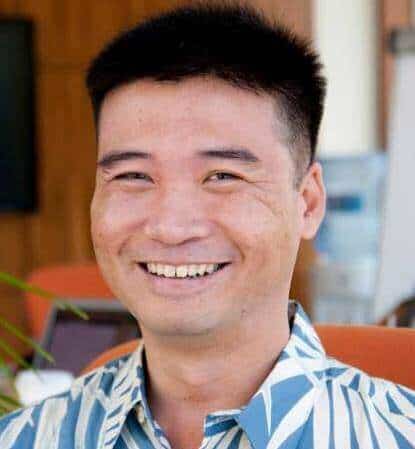 About the author. Entrepreneur and Salon Business Fan.
Hi! I am Shawn and I am a happy individual who happens to be an entrepreneur. I have owned several types of businesses in my life from a coffee shop to an import and export business to an online review business plus a few more and now I create online salon business resources for those interested in starting new ventures. It's demanding work but I love it. I do it for those passionate about their business and their goals. That's why when I meet a salon business owner, I see myself. I know how hard the struggle is to retain clients, find good employees and keep the business growing all while trying to stay competitive.
That's why I created Salon Business Boss: I want to help salon business owners like you build a thriving business that brings you endless joy and supports your ideal lifestyle.