As you may already know, the beauty and cosmetics industry is one of the most profitable markets in the U.S. — especially the nail salon business. However, if you are just starting out, it can also turn out to be quite expensive!
Building an average 1,000 square-foot salon costs between $75,000 to $125,000 without taking into consideration supplies, labor, utilities, and all other expenses. As a result, most entrepreneurs opt for a new innovative business model: the 'Mobile Salon.' Here, you get a full-functioning nail spa without having to invest in a commercial space or hiring a large staff. 
If you are planning on starting your mobile nail salon in Florida, this quick 4-step guide will clarify the process and save you valuable time!
1. Comply with Legalities
2. Acquire a Vehicle
3. Purchase Equipment and Supplies
4. Invest in Marketing
Comply with Legalities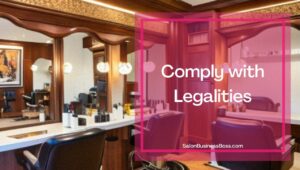 Like with any other type of business, the first thing you should do is comply with all legal obligations to avoid legal repercussions. So, to start a business in Florida, you would need to:
Register Your Business
To do so, you will first need to decide on a business structure. Take careful consideration as this will play a crucial role in your company. The business entity you pick will affect many factors of your business from size, to your liability, to how much taxes you pay. 
There are many options to choose from, including a sole proprietorship, a partnership, a limited liability company (LLC), a cooperative, or an S Corporation. However, for a mobile nail salon, I recommend you start off as an LLC. 
A limited liability company is not your cheapest option, but it is definitely worth it! Besides, it only takes about 3-5 days to complete the filing process.
Obtain your Federal Employer Identification Number (EIN)
Think of the EIN as the Social Security Number (SSN) of your company. Most businesses are required by law to have one. However, if you chose an entity different from an LLC or Corporation, you might be able to use your personal SSN instead. 
Keep in mind that by doing so, you might be the victim of identity theft, and your taxes could rise exponentially. I suggest you apply online with the Internal Revenue Service (IRS) to obtain an EIN. For more information, you can visit the IRS website.
Get a License
Most states require different businesses to have special licenses to operate. Cosmetology happens to be one of them! 
In Florida, the Board of Cosmetology is the entity responsible for all licensing and disciplinary cases. All nail specialists looking to work in the Sunshine State will need to get an "FV" license. By doing so, you will be registered as a "person that is allowed to engage in the practice of manicuring and pedicuring." 
If you do not already have a license, you will need to complete a few classes. These include an average of 120 hours of Continuing Education in different subjects that range from chemistry to color application. 
It is important to note that there are a few fees associated with the "FV" license. On average, it costs $45 to register, but in some cases, the cost might be higher. Check the website to be sure.
Get Additional Permits
Last but not least, you will need to contact your city's small business association or a related department to find out if you require additional permits. Here, you should be able to verify if you are legally allowed to have a nail salon within a van or truck. 
Moreover, in some cases, you will also need to contact the Department of Transportation to register your vehicle as a 'commercial vehicle.' Also, keep in mind that if this is the case, you will need to get a commercial license to be able to drive it. 
Acquire a Vehicle
This step is a no brainer given the nature of the business. However, note that even though it has become increasingly popular to adequate entire trucks and recreational vehicles (RVs) to act as a full-functioning nail salon, a simple van can suffice. 
For your a nail salon to be functional, you need to have water, electricity, storage space, work station(s), and excellent aesthetics. So, yes, you will need to invest some money to create the right vehicle to fit your customers' needs and wants while also being able to provide high-quality services. 
Even though space is limited, there are great mobile nail salons out there! You just need to be creative. Think about maximizing storage space for all your supplies to be displayed nicely and neatly. Also, make sure your vehicle has good natural or artificial light sources. Why? Simple, it is hard to be able to perform delicate tasks that require attention to detail (e.g., nail painting, cuticle removing) without proper lighting. 
Furthermore, you should always have fresh, clean water available. Remember getting your nails done has as much to do with hygiene as it does with looking 'pretty.' 
Finally, take the time to decorate the space. Clients will be more likely to be interested in your services if your vehicle is aesthetically pleasing. Besides, studies show that most women visit nail salons as a way to relax and enjoy themselves. Putting a little extra effort to make them as comfortable as possible will only help your business thrive. 
Purchase Equipment and Supplies
Different services may require you to purchase a significant number of supplies. But, to start off, I recommend you keep it simple by investing only in the essentials. Like I said before, nail salons are expensive. Thus, test the waters. 
After a while, your audience and the market will determine whether or not you need to get additional equipment. In my experience, these are the 'must-haves' for every nail salon:
Quality Nail File Kit

Cuticle Exfoliator

Reusable Nail Forms (needs for gel, acrylic, and French manicures.)

Diamond Nail File (as it provides precision performance)

Sable Brush 

Cotton balls

Toe Separators

Hand/Body Lotion 

Exfoliating Scrub

Pedicure Foot File

Nail Polish Remover

Nail Polish (preferably in a wide variety of colors)

Top Coat Polish 

Base Coat Polish

LED/UV Lamp (for gel manicures/pedicures)

Nail Buffer

Nail Drills

Baby Oil (or unscented mineral oil)

Nail Dip Powders

Hard Gel
Also, you will need to have all the necessary work station elements (e.g., table(s), chair(s), lamp, towels, spa bowls) and cleaning supplies (e.g., disinfectant, mop, broom, cleaning bucket, gloves, paper towels, garbage bags.)
Invest in Marketing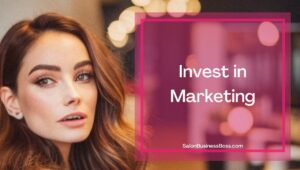 Believe it or not, marketing can be the key to a successful business. 
And as a first-time entrepreneur, your capital might be limited. However, this should not stop you from recurring to marketing practices that have little or no cost, including:
Word of Mouth
Word of Mouth is a great way to get the ball rolling for your business. Start by offering your services to your inner circle (e.g., friends, family, neighbors). Once you get your first clients, ask them for referrals, or tell them to recommend your salon to other friends or relatives. 
Flyers
If you have many sets apart for advertising (and you should definitely do), you might want to consider handing out flyers around different neighbors. Do your research a look for high-populated areas with a mostly female demographic.
Additionally, make sure your flyers look professional and list vital elements such as contact information, prices, services, and any other main selling points. You must highlight the fact that you are a mobile nail salon, as this is your 'unique selling proposition.' 
Hence, make sure your flyer includes a bold are where you explain to customers that they do not need to come to you. Instead, you make it easy for them by delivering services at their location! 
Social Media
Social Media can be both a blessing if you do it right as it requires virtually no investment, and you can reach thousands of people. But, you need to make sure your online presence looks legit and exudes confidence. 
Start off by creating a profile on the platform you feel the most comfortable using. Take your time and aim to build a professional-looking page. If you decide to go with image-based platforms like Instagram, make sure your pictures are in high resolution. Moreover, try to always portray your brand in a good light by using appropriate language and posting only relevant content. 
Related Questions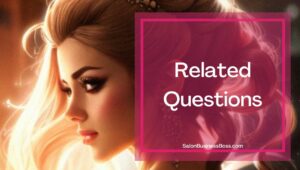 How much money does a nail salon make?
A variety of elements can affect the profits of a business. Nail salons are no different. However, on average, a nail salon typically makes between $40,000 and $75,000 per year. 
Do mobile nail salons need insurance?
There is no definitive answer as to whether your business needs to be insured. Nonetheless, as a rule of thumb, all companies that employ one or more workers are legally required to have at least a Liability Insurance policy. All other policies depend on the scope of your business, state requisites, and how much you are willing to invest.
Looking to start your own Salon? Get the documents you need to get organized and funded here.
Please note: This blog post is for educational purposes only and does not constitute legal advice. Please consult a legal expert to address your specific needs.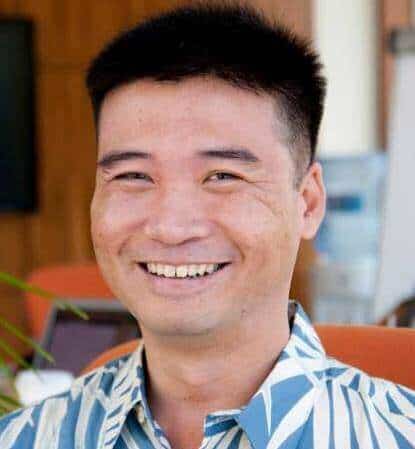 About the author. Entrepreneur and Salon Business Fan.
Hi! I am Shawn and I am a happy individual who happens to be an entrepreneur. I have owned several types of businesses in my life from a coffee shop to an import and export business to an online review business plus a few more and now I create online salon business resources for those interested in starting new ventures. It's demanding work but I love it. I do it for those passionate about their business and their goals. That's why when I meet a salon business owner, I see myself. I know how hard the struggle is to retain clients, find good employees and keep the business growing all while trying to stay competitive.
That's why I created Salon Business Boss: I want to help salon business owners like you build a thriving business that brings you endless joy and supports your ideal lifestyle.