A nail salon and spa can be a lucrative and pleasuring small business to run if you have an eye for style and passion for fashion. But how do you go from doing your friends' and family members' nails in your basement or bedroom to operating a brick and mortar small business serving a wider array of clients? 
Follow these steps to open a nail salon and spa small business and get started making a true difference in the physical appearance of others today!
Step 1: Envision your nail salon and spa.
Step 2: Write your business plan.
Step 3: Get the appropriate business licenses and permits
Step 4: Find a suitable location.
Step 5: Plan and host your grand opening day.
Along the way, before you go from one step to the next, enjoy an exclusive tip that will give you clarity and background as you enter that next phase of opening your nail salon and spa. Happy manis and pedis, ladies and gentlemen! 
Tip #1: This Business is a Great Stress Reducer for Clients!
The atmosphere of a nail salon and spa is just relaxing by the sound of it. And when you visit any nail salon or spa in your area to enjoy some lovely pampering, you are sure to reduce any stress accumulated over the work week and handling general responsibilities. From nail treatments for hands and feet known as manicures and pedicures respectively to other specialty nail treatments that may require just a little extra payment from the customer, the possibilities are endless in just the fashion and style that can be achieved with different solid colors and nail art designs. 
Let's not forget the spa aspect of your future nail salon and spa small business. When you think of a spa, there's mud facials, steam baths, back and body massages, and more! These services will also act as great stress reducers and make your clients feel like they are achieving some form of a self-care routine in their hectic lives. 
Step #1: Envision Your Nail Salon and Spa
Before you even pick up a pen or open your laptop or log on to your desktop to start writing your business plan, take some time to envision your nail salon and spa business. Take as long as you need to make this vision more concrete and real to you. 
As you continually envision your dream business, you will become more motivated and determined to go through your start a business checklist and open your venture faster than other entrepreneurs. Envisioning your dreams before embarking on them is vital to your role as an entrepreneur. It is very crucial to be a self-starter and a self-motivator with so much self-discipline under your belt. Notice that many of these terms come with "self" before the traits of an entrepreneur. The vision is all yours, and to make your dreams come true involves everything coming from you to make it become a reality. 
As you envision your nail salon and spa business, ask yourself these questions, and follow the listed guidelines to help you answer each one.  
What services do I want to offer at my nail salon and business? 

Scout the service list at other local nail salons and spas in your area in person.

Lookup services and their rates on different nail salon and spa business websites

How big do I want my salon?

Find vacant buildings in your desired location.

Does the prospective location accommodate enough space for your clients and equipment?

What is your desired color palette for the salon walls and decor?

Keep it to 2-3 base colors. 

Find decor that fits in your nail salon and spa and compliments the color palette. 

What notable celebrities can you promote on the walls of your salon to encourage more sales? 

How many chairs do you want to have in your salon?

Evaluate the market in your chosen location to determine this number. 

How many people will your spa accommodate at once? 

Also, evaluate your local market to determine this projected quantity.  
Tip #2: Rev Up Your Writing Skills or Hire a Business Plan Writer
Follow these tips to rev up your professional writing skills to build your business plan and get noticed by investors. 
Use a business plan template from sba.gov as a starting point. 

Look at examples of professional business plans online.

Network with your entrepreneur contacts for them to show you how they wrote their business plans. 

Do a daily free write aside from your business plan writing. Practicing describing the day's events in-depth or this can be done with an object. It will help you better your descriptiveness when working on portions of your business plan. 

Make a goal to add to your business plan daily. Whether a sentence, a few paragraphs, or even a whole section, keep writing it! 
Step #2: Write Your Business Plan
Now that you have envisioned your nail salon and spa business and took some time to rev up your writing skills, now it's time to actually write your business plan. Here a few rules of thumb when going about this huge undertaking.
Always write the executive summary last after you have authored all the other sections. You'll write a better summary of your work by leaving it for last.

Keep all extras such as financial statements, copies of licenses and permits, credentials, event flyers, and etcetera in the Appendices section.

Write formally and professionally.

Check for spelling and grammar to maintain your credibility as an entrepreneur. 

Keep your ideas organized and clear in a logical thought progression during the drafting process. 
To write your business plan, do the following:
Analyze the nail salon and spa industry to help you make profit and loss projections. 

Set prices for your services. Make them competitive with the prices of similar services in your area. 

Project the number of customers you believe will visit your nail salon and spa per week to help you project sales.

Look up costs of renovations, decor, and salon and spa equipment to get a solid estimate on your start-up costs. 

Mention what you definitely know about your future business and even your plans for it to increase sales. 
Tip #3: Use SBA.gov as Your Go-to Resource for All Things Small Business!
The Small Business Administration's website is sba.gov. Use this valuable resource as your go-to for all things related to running a small business such as:
Business plan template

Licensing, zoning and permit laws based on the type of small business

Virtual entrepreneurship classes prepare for your future as a small business owner

Resources to get a business loan

Free business counseling from experts

And more!
Step #3: Get the Appropriate Business Licenses and Permits
When you open up a nail salon and spa, you must have the following licenses and permits. The licenses will have to earn amongst all managers and employees performing services for clients. 
Manicure/pedicure license 

Licensing and training for massage therapy. 

Permits and insurance for operating

Business classification such as a sole proprietor or LLC, etc.

Certificate of occupancy

Liability insurance policy

Federal tax ID

Sign up to charge sales tax
The American Association of Cosmetology Schools is the main resource to use when trying to discover what cosmetology licensing requirements are mandated for your state of operations.
Tip #4: Evaluate Your Target Market 
Evaluating your target market is as easy and effective as asking yourself these questions. 
What age range do I want to serve?

More than likely, ages 18-35. 

Women who love looking physically beautiful.

Where does your target market congregate the most in your community? 

Are there any vacant buildings in that concentrated area of the congregation?

What is the standard of living like for your target market? 

How much would they be willing to pay for a nail salon and spa services? 
Step #4: Find a Suitable Location
Finding a suitable location for your nail salon and spa is crucial to capitalize on customer traffic in your area of operations. Be sure to do the following when you look for the best location for your start-up.
Evaluate where your target market congregates the most in your community. 

Place yourself in a plaza or a mall or on a busy street in a separate building to take advantage of the most traffic to your business. 

Once you have a list of possible locations, evaluate each of the building's rent and maintenance costs to find the one that works best for you as the business owner. 
Tip #5: Start a Solid Marketing Campaign
You'll need a solid marketing campaign to garner customer traffic to your location during the grand opening. Follow these tips below to get started.
Post on Facebook your grand opening event after making your business page.

Display the event on your company website.

On your social media accounts, do a countdown 7-12 days before your grand opening event occurs. 

Pose a question on your post about anything nail salon or spa related to starting conversation in the comments. 

Share an informational article about nail care.

Give recommendations for self-care options at home when customers are not at your nail salon and spa. 
Step #5: Plan and Host Your Grand Opening Day
Plan your grand opening day, so customers are satisfied with your services and willing to come back. You can do the following at your grand opening day. Customize these options to fit your personal grand opening day plan for your nail salon and spa. 
Have a 20% discount on services for the grand opening day only.

Give out a 10% off coupon valid for the first month after your grand opening. 

Have coloring pages and building activities for boys and a decorating nails station for girls. Get creative with this part! 

Have other businesses come to your event for a small fee and set up tables to sell merchandise or give out informational material to your clients. Maybe this can be best for hair care, nail care, and spa products companies. 
Conclusion
Make the most of your future as a nail salon and spa business. As long as you focus on your clients and listen to their wants and needs and keep up with regular business maintenance, you can succeed as an entrepreneur doing what you love. 
Looking to start your own Salon? Get the documents you need to get organized and funded here.
Please note: This blog post is for educational purposes only and does not constitute legal advice. Please consult a legal expert to address your specific needs.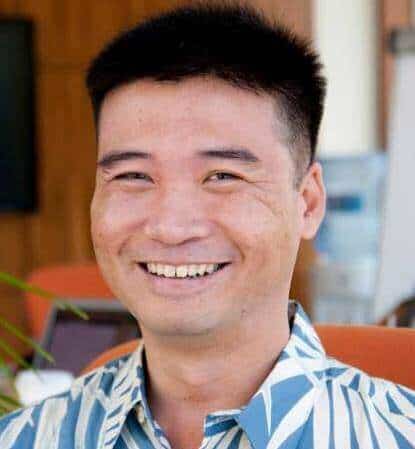 About the author. Entrepreneur and Salon Business Fan.
Hi! I am Shawn and I am a happy individual who happens to be an entrepreneur. I have owned several types of businesses in my life from a coffee shop to an import and export business to an online review business plus a few more and now I create online salon business resources for those interested in starting new ventures. It's demanding work but I love it. I do it for those passionate about their business and their goals. That's why when I meet a salon business owner, I see myself. I know how hard the struggle is to retain clients, find good employees and keep the business growing all while trying to stay competitive.
That's why I created Salon Business Boss: I want to help salon business owners like you build a thriving business that brings you endless joy and supports your ideal lifestyle.