There are a wide variety of products and services that salons can offer to increase their number of clients and drive up profit. Salons also implement a number of different business models in order to succeed, ranging from subscription plans to e-commerce. Services can range from styling and coloring to cuts and keratin treatments. Some salons also offer products such as sprays, shampoos, and conditioners so customers can achieve salon-like results at home. Further, there are expenses that owners must remain mindful of in order to remain profitable. Doing so will involve choosing products and services to offer that are affordable enough for clients, yet produce a large enough profit margin to sustain the business.
The highest revenue-generating services for salons is hair cut and styling services, accounting for 62 percent of profit. The next largest category is hair coloring services, which make up 23 percent of revenue. Thus, adding these services, or investing more in them, may help increase profit.
Services
Services compose 92 percent of most salon businesses, with the other 8 percent coming from retail sales. Salons mostly make money from styling and cutting (62 percent), hair color services (23 percent), and care services (7 percent). The most successful salons, however, can get between 14 and 18 percent of their revenue from selling products. 
Because styling and cutting account for such a significant portion of revenue, it is important for owners and stylists to take the time to do it properly to increase customer satisfaction. While there are many technical skills necessary to achieve a good cut, there are some basic considerations that stylists should be mindful of. A consultation should be scheduled, which can be very brief. It may also be helpful for clients to come prepared with a picture of the style they would like their hair. Alternately, the salon could keep some catalogs or magazines on hand so clients can better show and communicate with the stylists. The goal of this is to ensure that both the client and employee are on the same page. 
Hair coloring is also a significant source of revenue for salons. Many people choose to get this service done at a salon as opposed to doing it themselves because drastic color changes can appear patchy if not done properly. Clients should also briefly discuss the color change with the stylist since it may last for over a month. Stylists will advise that clients should not wash their hair between 24 to 48 hours before the event. This is because the conditioner makes the hair slippery, which makes it difficult for coloring to penetrate. There are not many expensive tools to perform hair coloring, as they include gloves, coloring, comb, clips, petroleum jelly, a dye, and a timer. 
Regarding retail product sales in salons, product selection is important. It is recommended that owners review with their stylists which products are most in demand. This will help ensure nothing is sitting on the shelf for too long and costing the business money. It is also important that employees remain knowledgeable about the products they are selling. Not only does this make sales easier, but it also helps the clients better understand which products would be most beneficial to them. The way the products are displayed plays an important rule as well. Keeping shelves organized and clean is an easy and proven way to drive sales.  
Revenue Models
On average, women's haircuts typically cost $45, and men's are $34. This leaves the business with a rather large profit margin, as labor and equipment costs are relatively low for hair cuts. Implementing different revenue models from other industries may also be beneficial. The traditional model is a fee-for-service type in which the businesses charge for each service they provide. Owners and staff are likely familiar with this type of model, as it is very common in the salon industry. 
Charging a pre-set fee for an agreed-upon period is a subscription-based revenue model. While it is often done with news publications and cell service, some prefer this type because it can be easier than charging per transaction. Some salons have adopted this method on a client-by-client basis, offering recurring subscriptions to services that certain customers regularly get. Some salons of slightly larger size may charge other businesses to advertise within their building or on their social media pages and websites. In the hair care business, brands are constantly in search of those willing to display, promote, or sell their brands. If your salon has a great location, and has an active online presence, advertisers and brands may reach out to purchase advertising space.
An older, but higher risk revenue model is the production model. In this method, businesses create value by creating and selling goods. Relative to salons, this model is common among well-established businesses, as they attempt to increase visibility and sell their own line of products. The risk comes in with the investment, as there are a number of costs associated with this model, particularly in research and development. While this is made easier by third party companies, it can still be challenging and risky. 
The markup model involves purchasing a manufacturer's goods, putting a higher price tag on them, and selling them to clients. This is very common in businesses across industries, including in most salons that also sell products. Owners could use this model by coupling it with a marketing strategy, perhaps by creating bundle packages or add-on deals to help increase revenue from product sales.
E-commerce is a revenue model that is rapidly growing and expanding. It can be quite beneficial to your salon, as it can be used to bolster other revenue models by adding an online component. Owners may choose to sell products on the salon's website, which adds extra convenience for customers who may want to purchase products but can not necessarily make it to the salon. Further, having a larger online presence may help to increase visibility and drive sales and appointments.
Marketing Strategies
In addition to offering services with high-profit margins, there are a variety of marketing strategies that can be used to greatly increase the number of clients visiting your salon. One such method is by implementing a referral program in which clients get a discount for bringing friends and family. Promoting products and other services to existing regular customers is likely to also help. Although cuts and styling are the most popular services, selling add-ons and can make a difference. Listening to customer feedback is also very important, as it allows owners to understand what products or services are in demand. Further, taking time to properly train staff both in technical skills and customer service can make a significant impact. 
A good way to attract clients is by offering complimentary consultations. Free sessions may help to relieve concerns for customers who may be unsure about the salon's services, especially if it is a new business. These consultations also allow stylists to get to know each client to understand the best treatment or service for them.
Online and social media marketing is becoming increasingly important. Thus, salons should be sure to regularly update their website and media pages. This will allow clients to stay up to date with events, hours, and promotions. It would also allow for online appointment booking, which is easier for both the salon and the customer. Observing local competition may also be necessary, as it may be wise to offer different deals and promotions than ones already offered nearby. While the online aspect is certainly critical, it is equally important to attract foot traffic to the salon. This can be done through proper signage, advertising deals, and same-day promotions.
Related Questions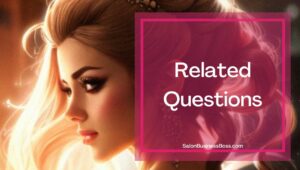 What other services are offered at salons?
In addition to the cuts and styling that are most commonly offered at salons, a wide range of other services are also often available. Offering these additional services can prove to be an impactful marketing strategy because it gives clients more options and makes them less likely to search elsewhere for similar services. Common services include blowouts, coloring, massages, extensions, hair loss prevention, braiding, nail treatments, and facials. Having more options is likely to attract new clients to your salon as well. 
What are some tips when determining pricing?
Deciding on pricing for products and services is one of the most important decisions salon owners make. Although it can be adjusted, clients will likely respond to any change in pricing. The process will also likely require a bit of studying in the finance field if the owner does not have experience in the business. Because people are more likely to do salon-like services themselves at home, it is important to explain to clients that salon results can not be achieved at home, even with the right products. As a result, it is important not to overcharge clients, as they would be more likely to skip the salon and just purchase products to do it themselves. Thus, when determining pricing, salon owners need to figure out what their operating budget is and how much they need to charge for each service to become profitable.
Looking to start your own Salon? Get the documents you need to get organized and funded here.
Please note: This blog post is for educational purposes only and does not constitute legal advice. Please consult a legal expert to address your specific needs.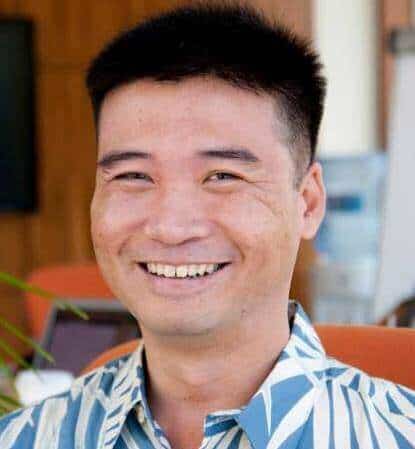 About the author. Entrepreneur and Salon Business Fan.
Hi! I am Shawn and I am a happy individual who happens to be an entrepreneur. I have owned several types of businesses in my life from a coffee shop to an import and export business to an online review business plus a few more and now I create online salon business resources for those interested in starting new ventures. It's demanding work but I love it. I do it for those passionate about their business and their goals. That's why when I meet a salon business owner, I see myself. I know how hard the struggle is to retain clients, find good employees and keep the business growing all while trying to stay competitive.
That's why I created Salon Business Boss: I want to help salon business owners like you build a thriving business that brings you endless joy and supports your ideal lifestyle.