There's something almost magical about hair salons. And maybe that's why you've dreamed about owning one. You remember a feeling from when your mom took you to get a haircut at her favorite hair salon for the first time. Or the time when you went to get your hair done for the school dance and left there feeling like a princess or a prince in some cases. Whatever your reason is for wanting to open your own hair salon, know that you don't have to have a cosmetology license to do it.
Let's look at how to open a hair salon without a cosmetology license. We'll break it down into easy-to-follow sections for what you should know.
Step 1: Decide on a business model type

Step 2: Layout your business plan

Step 3: Plan your financing

Step 4: Find a space for your salon

Step 5: Make a plan for obtaining equipment

Step 6: Acquire the proper permits

Step 7: Hire help

Step 8: Network
You'll notice that nowhere on our list does it say to obtain a cosmetology license. That's because you don't actually need one to own your own hair salon. Some people have the belief that every salon owner also works as a hairstylist. The truth is that's not always the case. You can serve as the owner/operator/manager of the business and pay others who have cosmetology licenses to do the hairstyling.
Step 1: Decide on a Business Model Type
This is the part where you decide how you're going to start your business. You can find a hair salon that is up for sale and purchase it. You can buy into a franchise, or you can start your salon from nothing. This decision will usually be based on how much effort you want to put into establishing the salon. It can also be decided by how much money you have to start and how much control you want to have over the branding, marketing, and operating strategies for your company.
You can also choose to work with a commission-based model, meaning that your employees may have a base salary, but they are paid mostly on commission for up-selling or adding retail products to their customers' bills. This model puts expenses for your employees' insurance and other things on you. An alternative is to run a chair-rental style of salon. This model requires that stylists rent chairs in your salon to do their work. They are not considered actual employees. They're contractors who have to deal with getting insurance for themselves.
Step 2: Lay Out Your Business Plan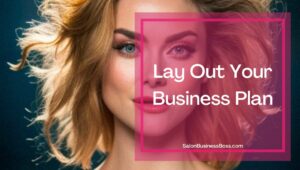 This step isn't reserved for hair salons only. This should be part of every endeavor to start a business. There are aspiring owners who skip over this step, thinking that they can just make decisions as they go along. That's not a good idea. A well-thought-out plan increases your chances of success. 
Your plan should include what you plan to do, what your business will need, what the scale of your operation is going to be, how you are going to budget every month, and more. A business plan gives you a reference for finding the answers to questions that anyone, such as bankers, governing agencies, employees, or potential clients, should ask. A good business plan will save you from having to respond by scratching your head and saying, "Hmmm, I haven't thought about that."
Step 3: Plan Your Financing
How are you going to get the money to start your hair salon? This is a question that you may have been thinking about for a while. That's good. By this point in the process, you'll need to be working toward obtaining the funds you need. 
You may have saved a lot of money yourself. Perfect, you'll need it. But there are other ways to get the financing for opening a hair salon. You won't likely be able to qualify for a business loan. Banks don't typically like to lend money for a business that they aren't sure is going to make it. So, in the beginning, you will have to find cash somewhere else.
Many entrepreneurs will look to friends and family for the money they need to open a business. Usually, it's considered a loan between them to be paid back at a later date. You also have the option of pitching your idea to an angel investor. It's a good option but will usually cost you something in the form of either interest or a stake in the company. Finally, you can try crowd-funding, but be honest about what you're doing and use the money responsibly. Also, don't forget to do something for donors as a thank you.
Step 4: Find a Space for Your Salon
Don't just take the first available space you can find. This is a step that should be considered along with what you laid out in your business plan. You need enough space to employ the number of staff members you have planned for. You want to be able to make the kind of profits that you're going to need to stick to the budget you've estimated. 
If you're going to be signing a lease, you need to read over everything in the contract very carefully. Know what you're getting into before you sign anything. You want to know what's included in the lease, if there are restrictions on operating hours (landlords can limit you to certain hours), who is responsible for any issues that arise, if the space is finished inside or not, and if there are other restrictions, such as limiting signage or what parking is available for your clientele. 
Step 5: Make a Plan for Obtaining Equipment
You can't open a hair salon with just space and people who style and cut hair. You have to have the equipment to furnish the shop with too. This should be a part of your business plan also, but it's so important that it needs to be its own step. 
How are you going to acquire all of the necessary equipment for your business to be able to function? Do you have money already set aside for this? The chances are that you have money for the other startup costs, but the equipment you need is something you haven't quite figured out. This is a significant part of the expenses you'll be paying to open your hair salon. Some of the equipment you'll need includes:
Chairs

Signage

Desks

Mirrors

Merchandisers

Office furniture and electronics

Sound system

Phones and computers

Washers and dryers

Cabinets

Wash stations

POS system
One method of financing you can consider for helping you get the equipment you need is to try an equipment financing company. There are some financial establishments that specialize in getting people like you the money needed to purchase everything their business needs to operate. You'll make regular payments on your account, and when you pay it off, the equipment belongs to you.
Step 6: Acquire the Proper Permits
So here's where we talk about the legalities of your hair salon. You aren't planning on doing any of the hair cutting or styling, so you don't need a cosmetology license. You will need a business license, though. This is what will allow you to operate within the regulations set by your state legislators. It's also usually what the governing agencies use to track taxes that are owed by your business. To obtain yours, you'll have to fill out an application (usually found online) and pay the fee that is stipulated by your state. 
There are other permits you could have to get, depending on where you're located. Some states will require you to get a separate license to sell retail products, like shampoos, conditioners, hair sprays, and gels. You could also need a certificate of occupancy, a building permit (if you are going to be doing any renovations to the space), and a fire department permit signifying that your space is compliant with fire safety standards.
Step 7: Hire Help
You'll want to be careful about who you hire. Of course, you need to check any candidate's credentials. You should decide upfront how you feel about taking on stylists who are fresh out of cosmetology school. That requires you to plan for a whole other part of your business. Brand new graduates will need to be mentored and trained further to gain proper experience that will help your company grow as a successful business. 
If that doesn't sound like something you want to get into, then you'll want to look for more experienced stylists to bring onto your team. Remember, with experience comes the expectation that you will be paying them more, though. Make sure you consider that when you're trying to decide who you want to hire.
Here's something to think about when you're trying to figure out if you want to take on new hairstylists to your team. One, you can mold them into what you want them to be rather than something they've already become. It's hard to break people of bad habits they've had for a while. Another is that you can develop a good relationship with a cosmetology school in the area and then have a flow of potential employees coming through for you to choose from—just some food for thought.
Step 8: Network
Any business owner knows that networking can do wonders for a company. You can build relationships that will help to benefit your hair salon for the long-term. For instance, you can join professional organizations that help you stay up-to-date on things going on in the industry. They also help you to meet others who can help you with questions you might have thought about. You'll get ideas for strategies you can use to help your salon succeed, and more. 
There are several groups you can look into for this industry, including the Professional Beauty Association, the Associated Hair Professionals, and the Hair Artist Association. It's also a good idea to attend trade shows that are centered around your industry.
You Don't Have to Have a Cosmetology License to Open a Hair Salon
We've said all of this to really say that you don't have to be a licensed hairstylist to have your own hair salon. You just need to have a good business plan that includes what model you're going with, know how you're going to acquire funds, find a space that's a good fit, figure out how you'll be paying for the equipment you need, adhere to all other legal requirements for documentation, hire the right people, and network as much as you can. Follow these steps, and you'll have the recipe for a successful business.
Related Questions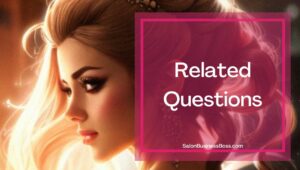 How much does it cost to open a hair salon?
We get this question a lot and for a good reason. It's wise to know how much money you'll need before you go leaping into trying to open a business. 
Obviously, there are a lot of things that will make a difference in how much your hair salon will cost to open. If you're going to open a one-chair salon in your home, that's not going to cost as much as a full-blown walk-in hair salon. But as a reference, for an average-sized salon that's considered a small business, the total startup costs can be somewhere around $90,000. That includes the costs for all of the equipment you'll need, the space you find to open in, and the legal fees involved.
Is owning a hair salon profitable?
Yes, it is. Some salon owners make very good money. On average, though, you're looking at somewhere between $40,000 and $60,000 a year. That number can vary for all kinds of reasons. One thing that will make it different is if you are an owner who does hair yourself or not. If you do, then you'll be making more because you're kind of pulling in a dual salary. 
Looking to start your own Salon? Get the documents you need to get organized and funded here.
Please note: This blog post is for educational purposes only and does not constitute legal advice. Please consult a legal expert to address your specific needs.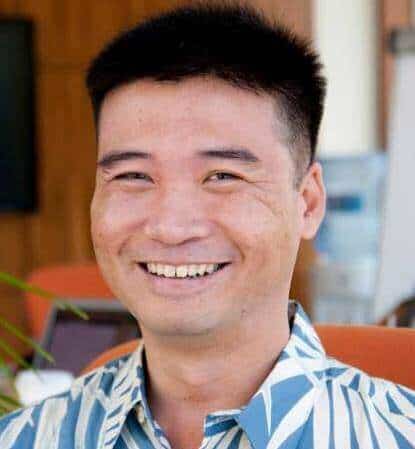 About the author. Entrepreneur and Salon Business Fan.
Hi! I am Shawn and I am a happy individual who happens to be an entrepreneur. I have owned several types of businesses in my life from a coffee shop to an import and export business to an online review business plus a few more and now I create online salon business resources for those interested in starting new ventures. It's demanding work but I love it. I do it for those passionate about their business and their goals. That's why when I meet a salon business owner, I see myself. I know how hard the struggle is to retain clients, find good employees and keep the business growing all while trying to stay competitive.
That's why I created Salon Business Boss: I want to help salon business owners like you build a thriving business that brings you endless joy and supports your ideal lifestyle.